Shopping Cart
Your Cart is Empty
There was an error with PayPal
Click here to try again
Thank you for your business!
You should be receiving an order confirmation from Paypal shortly.
Exit Shopping Cart
Improving the American Dream

We're at The Columns in Milton moving this family to their temporary residence while their new home is being built. 
We've done other work for the homeowners and we're very thankful to have won this bid and help them move. 
As you scroll down you'll see that we stretch wrap a lot of the furniture, we disassemble & reassemble beds, disconnect & reconnect appliances, move outdoor furniture, and place furniture as directed. 
Feels fantastic to get referred to new clients. We weren't the only movers referred to the homeowners but we were competitive enough to earn their business. 
Moving can be very stressful for families, sometimes things don't go as planned, closings get delayed etc, and this was one of those occasions. We ended up keeping their belongings in storage over a week. 
We were glad we had the flexibility to move them in a very short notice (like 7:30 the night before).
Need help moving? Call us: 678-361-3440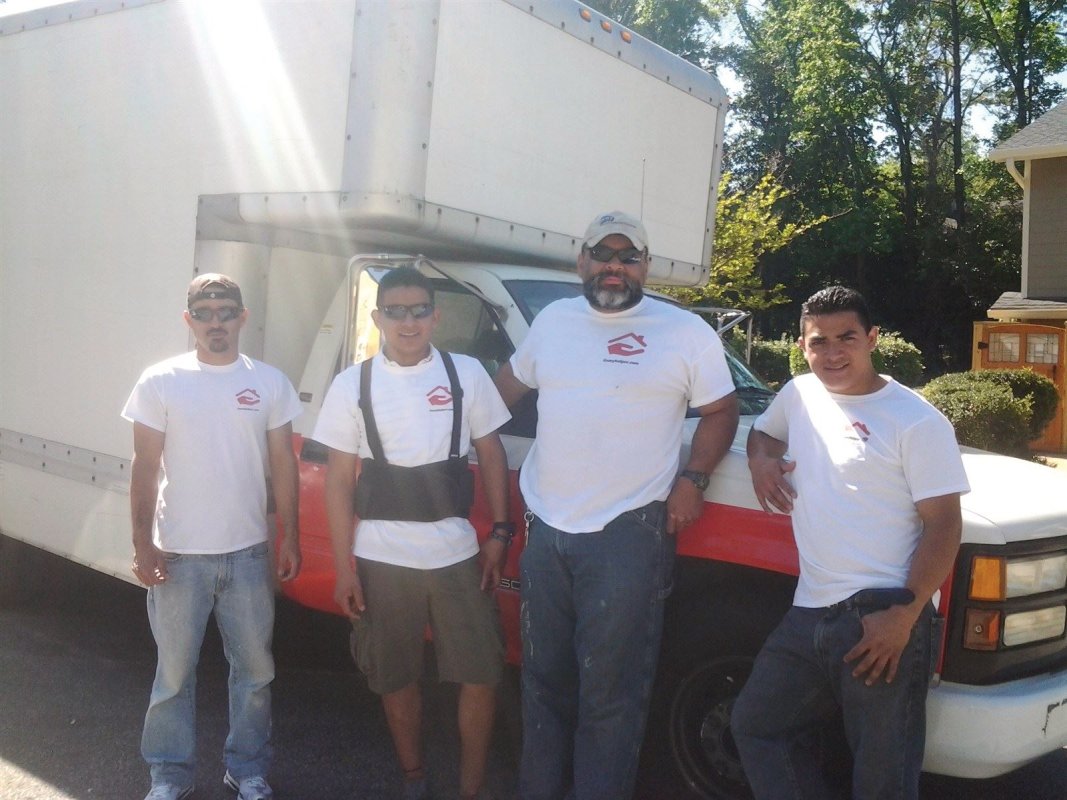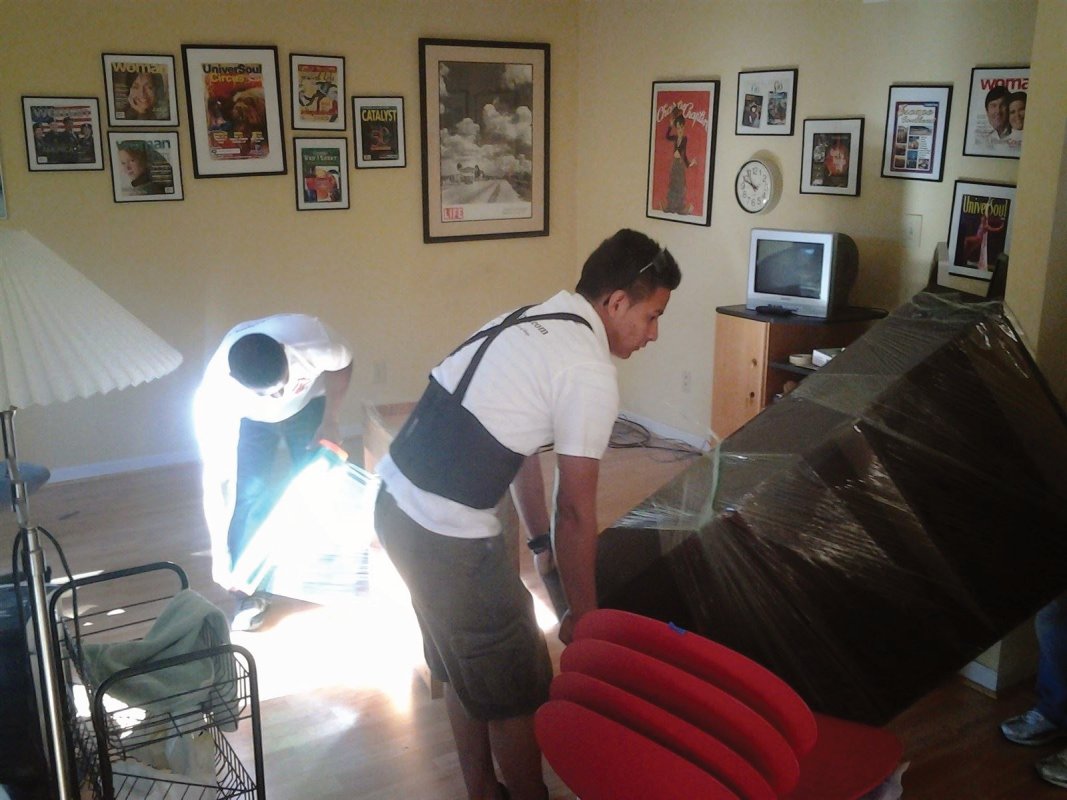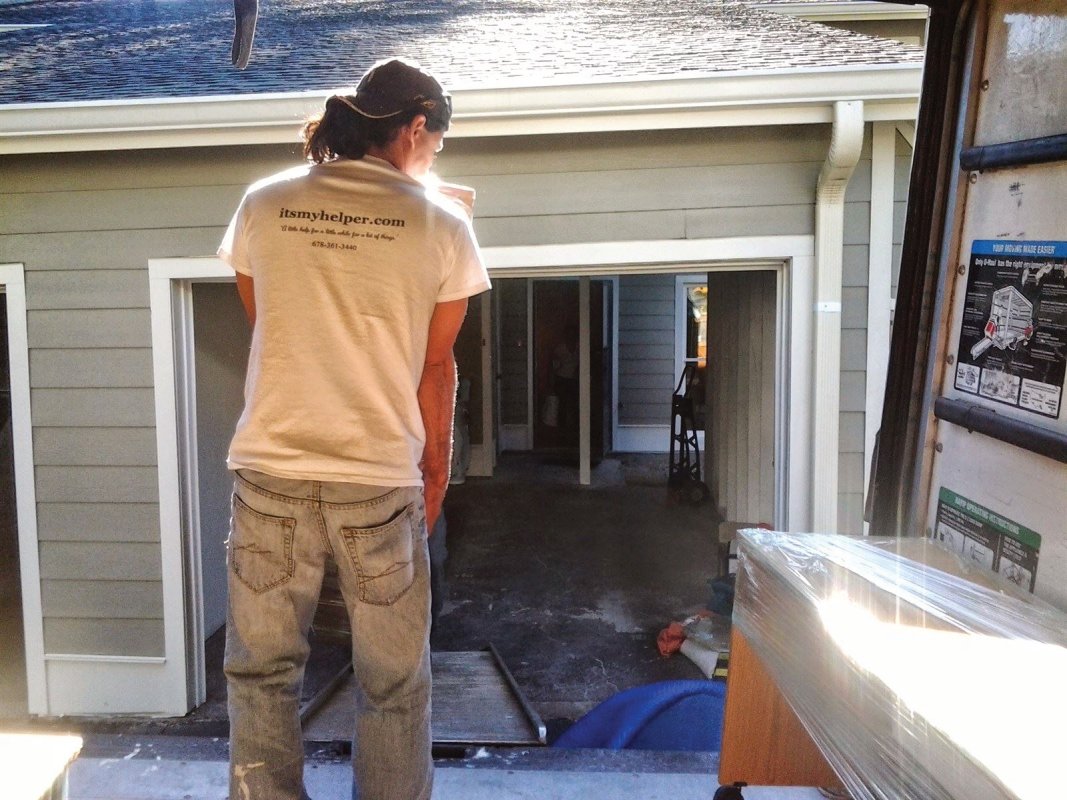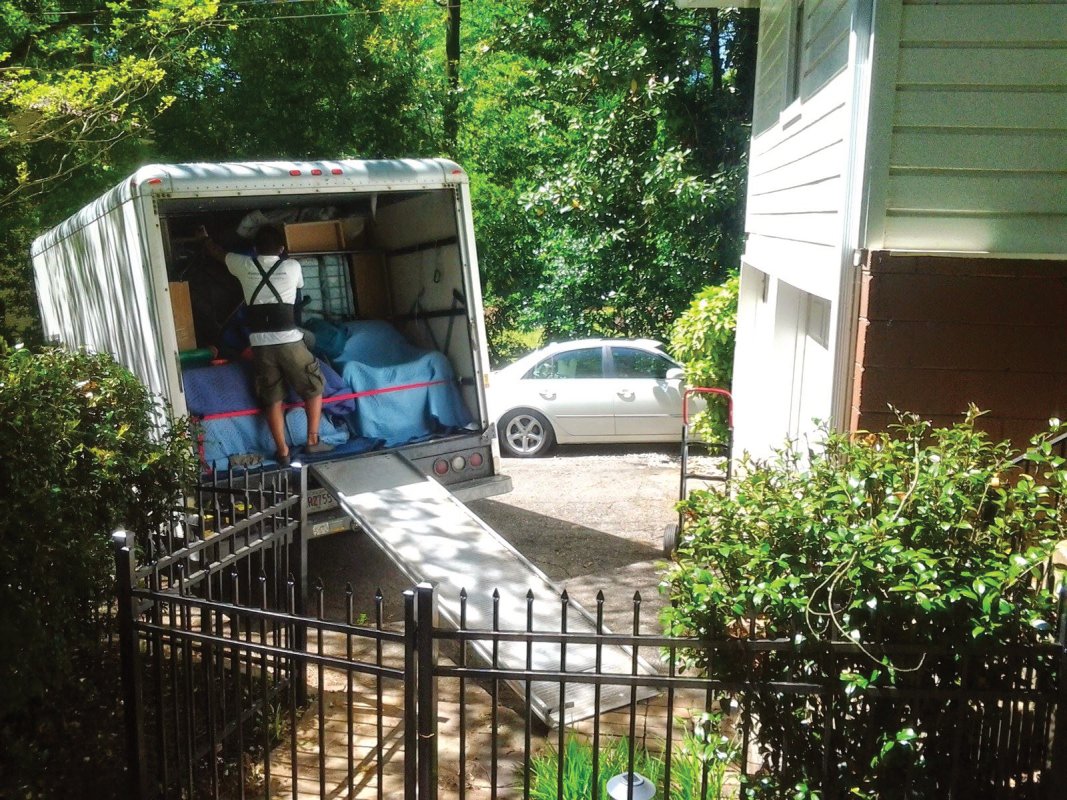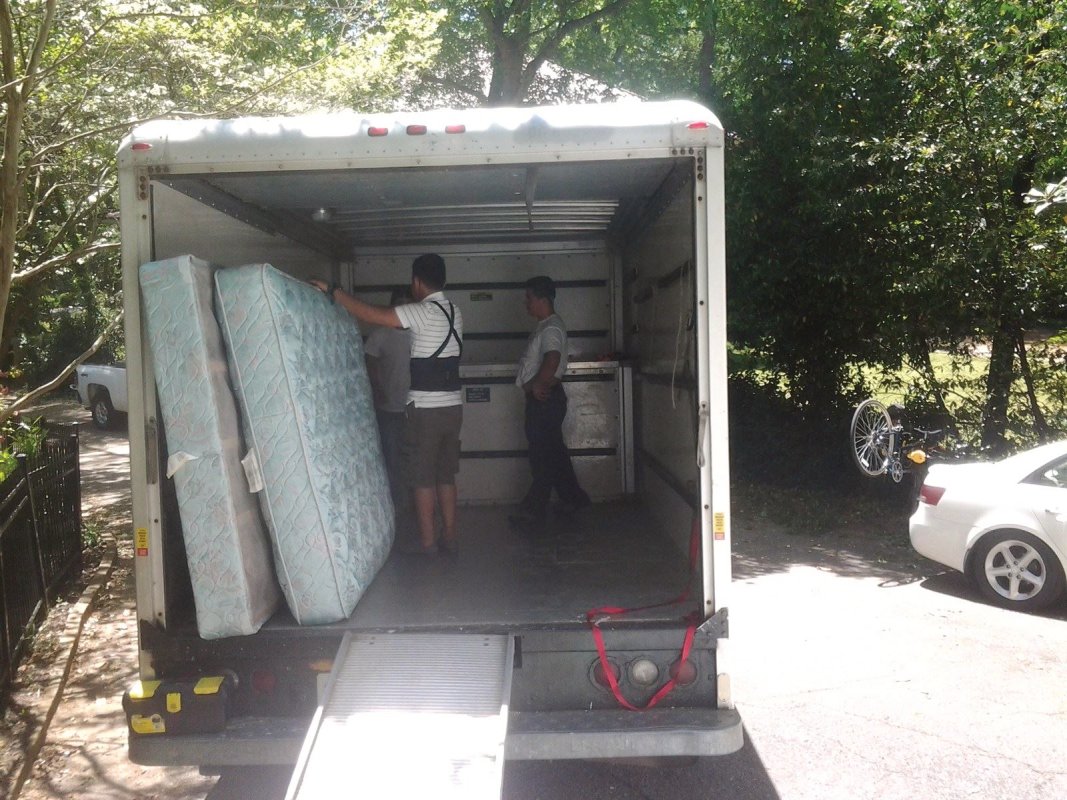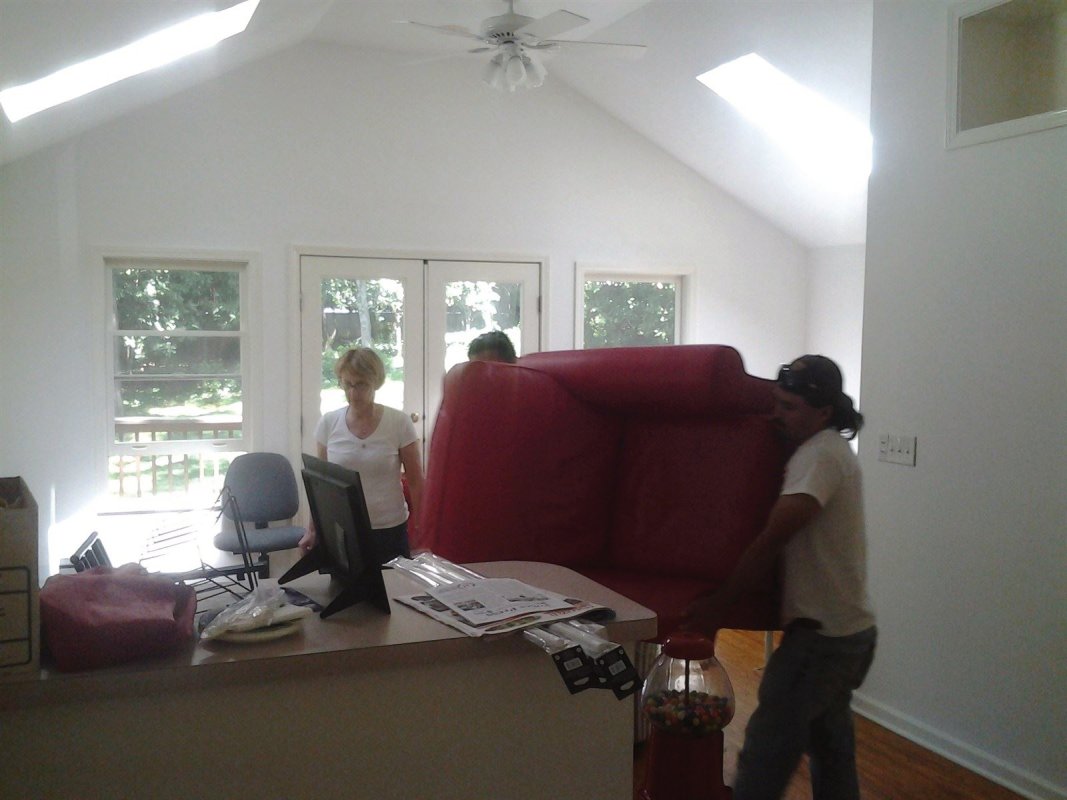 Ok we weren't driving anyone, however, our client did move to a great place just a block or so from where the house in the film is located.
This was the third job we were fortunate to be hired by the same client. 
We first replaced & painted all the sheetrock in her garage, then we replaced all the window trimming in her condo, and then this move (she's also considering us to replace her kitchen counter tops (yes, itsmyhelper.com = a little help for a little while for a lot of things).
From East Cobb to a nice place off of Ponce de Leon we were glad to be part of it. 
Early in the morning we were installing a sign for a new development (Grand Oaks - Marietta), later in the morning we're moving furniture from a sold model home to the last of two remaining homes in a another development (Trammel - Cumming).
How so? We're a small Alpharetta business providing a little help for a little while for a lot of things. 
For this client...
...we've installed outdoor signs just about everywhere in the area, 
...we've pick up & delivered new furniture for their model homes, 
...we've moved model home furniture from one home to another, 
...we've installed new interior signage
...and we've assembled office furniture for the real estate agents
Clearly we're thankful for the repeat business.
We had the good fortune to help this family on a beautiful Saturday...everyone was feeling good. 
Somehow we do a lot of work in 30075, suits us fine. 
Need a moving company with good moving services? We would appreciate the opportunity to stop by and share with you what we're about.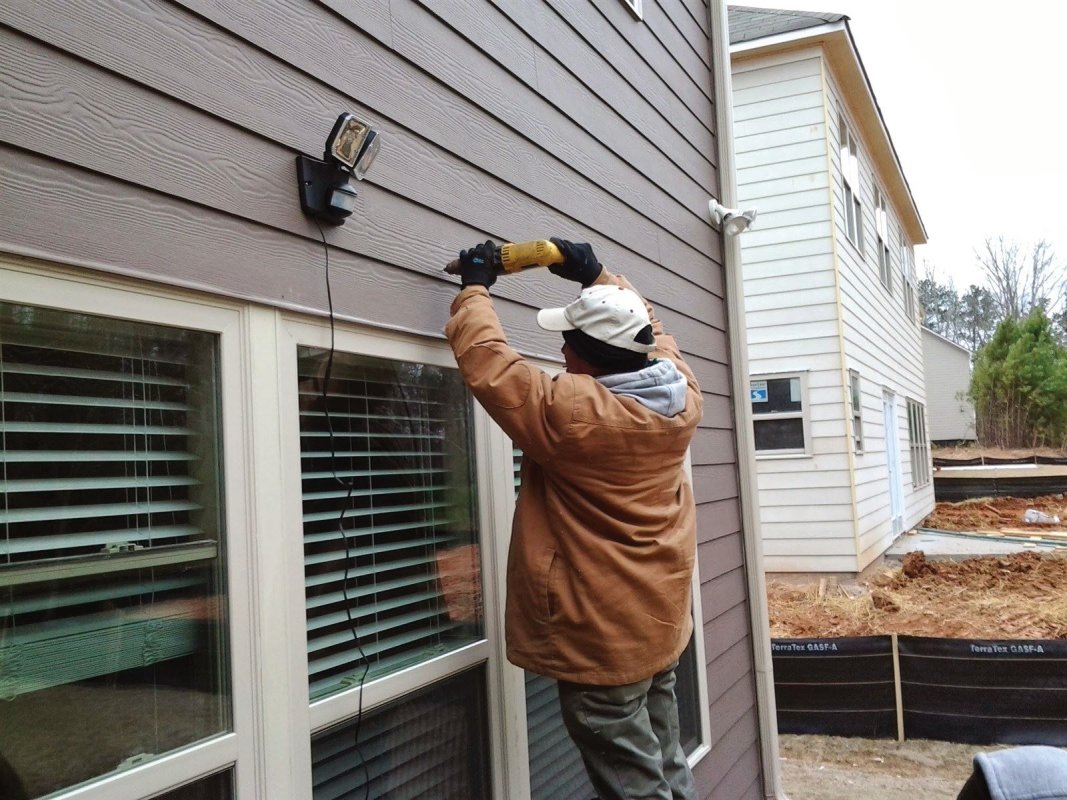 We say it often and mean it. We're always grateful when previous clients call on us again for their needs. 
Last year we moved this family from one apartment in Roswell to Cypress Point in Alpharetta. This time we moved them to a new house in Cumming. It wasn't a full move as it appears they bought lots of new furniture, we moved some of their furniture and the rest we took to Goodwill. 
Oh, almost forgot, we also install a solar light and panel at the new house. 
Yes, itsmyhelper.com providing a little help for a little while for a lot of things.
Some days we're nonstop but not stressed out. This was one of those days. From the Windward subdivision in Alpharetta our journey begins.
Here goes... 
Hoschton Daughter referred us to Alpharetta Mom. 
Alpharetta Mom asked us to load up a few things for Cumming Daughter at the Hamptons subdivision past exit 17 (400) with a 2nd trip to Southern Comfort Consignment on North Main in Alpharetta.
Cumming Daughter asked us to bring a couple of pieces to the basement, one piece across the street and one piece to Southern Comfort Consignment. (click More)
Southern Comfort Consignment was awesome. We get there and they quickly help us unload the clients furniture pieces. 
Our clock was ticking...thank you!
From Southern Comfort we pack a lunch and head to Hoschton Daughter to pick up more furniture & a rug.
We load up & roll out back to Alpharetta Mom to unload the bedroom set. 
We unload & begin assembling the frame only to discover it's the wrong bed frame. Bummer. 
All the ladies were very nice, the day really was another good day.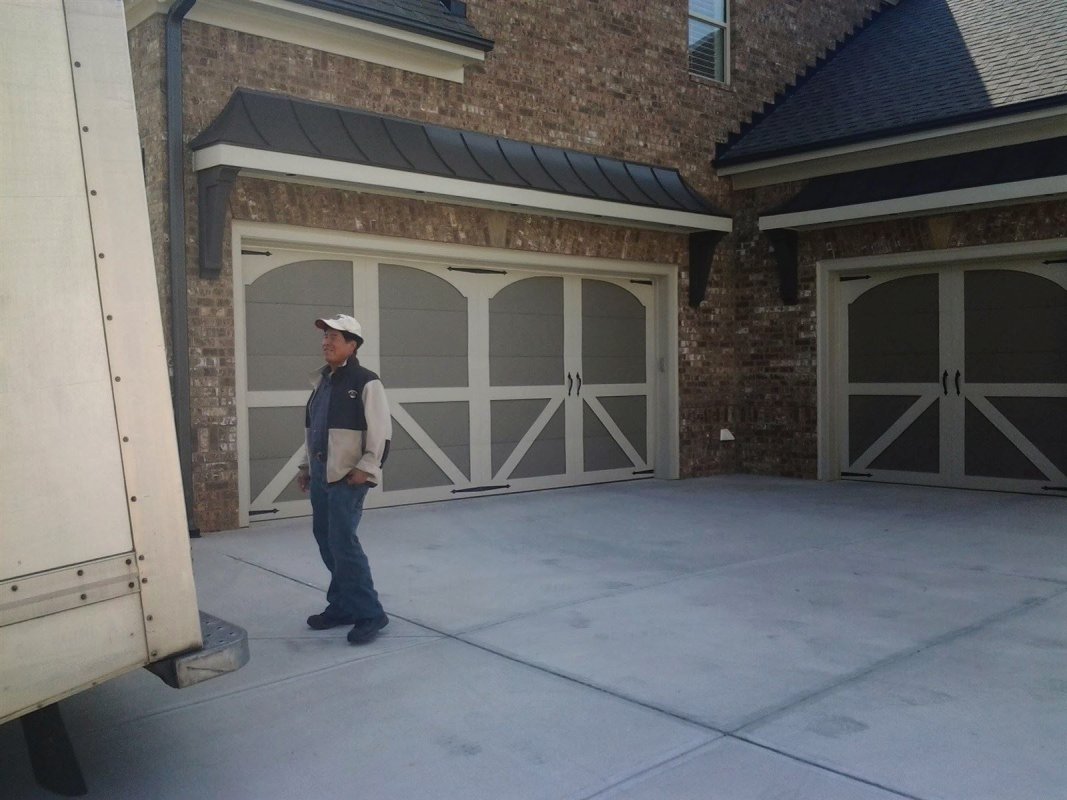 Here we are again helping our client with the heavy lifting. Among some of the furniture moved we brought this exercise equipment from the upstairs bonus room downstairs to her home office.
From her home office we took a few pieces to the garage. We also brought down her office desk and computer and reconnected everything. Are we IT people? Not really, but we too have a home office. :)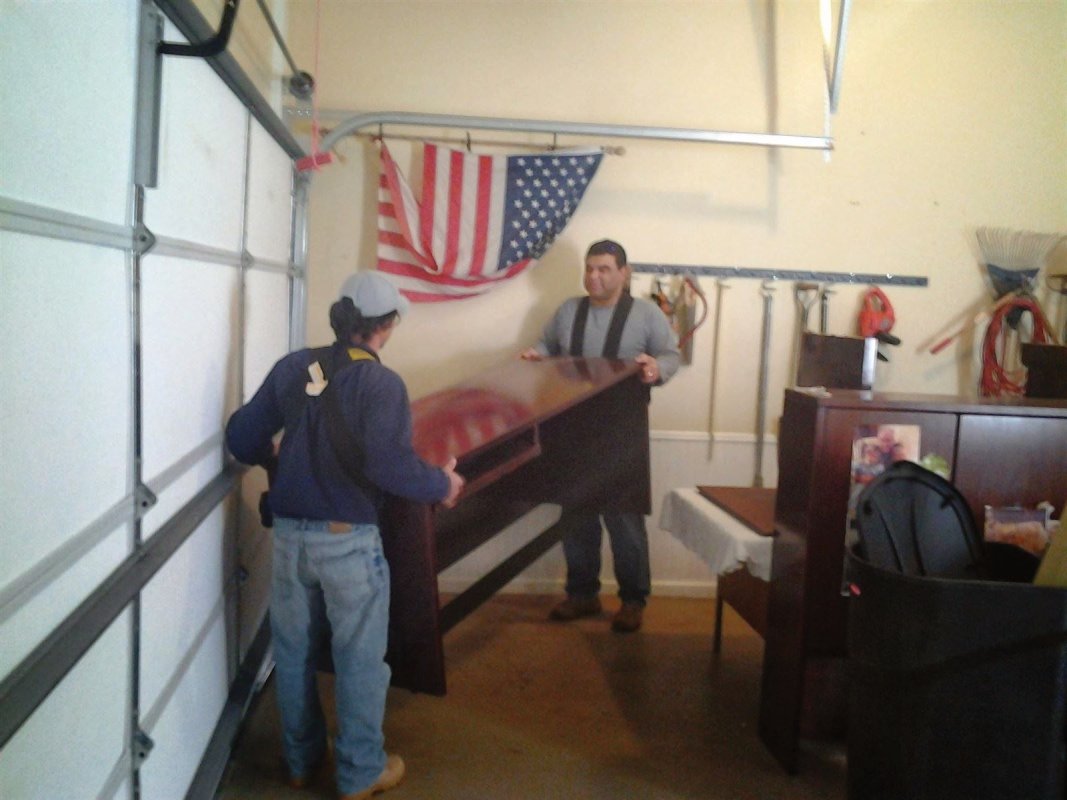 Once again we were referred by a previous client to help her friend move some furniture to Sunrise Senior Living. 
This is the type of help we provide all the time. We not only relocated furniture, but we also moved some boxes to the attic, and hung the dresser mirror, and picture frames etc. 
As always, we're very thankful for referral business and look forward to helping her again next week. 
We post ads on craigslist and clients find us. This is one of the reasons for the picture blog. We believe it gives clients a better idea of who we are and what we do. 
We appreciate the business and the trust levels. 
This time we were in Cumming off of Three Chimney Way, nice drive. The client needed two sofas brought from the 1st floor to the basement and an extra large sofa from the basement to the garage (do you see it in the garage?).
Anyway, thank you for the business. 
/