Shopping Cart
Your Cart is Empty
There was an error with PayPal
Click here to try again
Thank you for your business!
You should be receiving an order confirmation from Paypal shortly.
Exit Shopping Cart
Improving the American Dream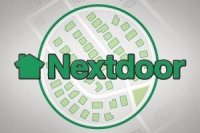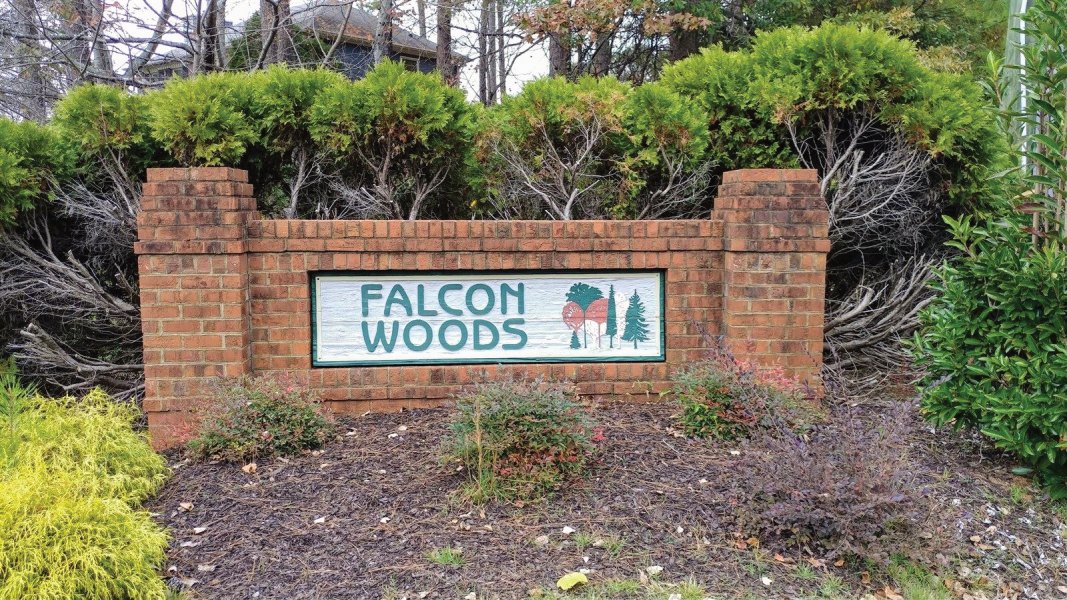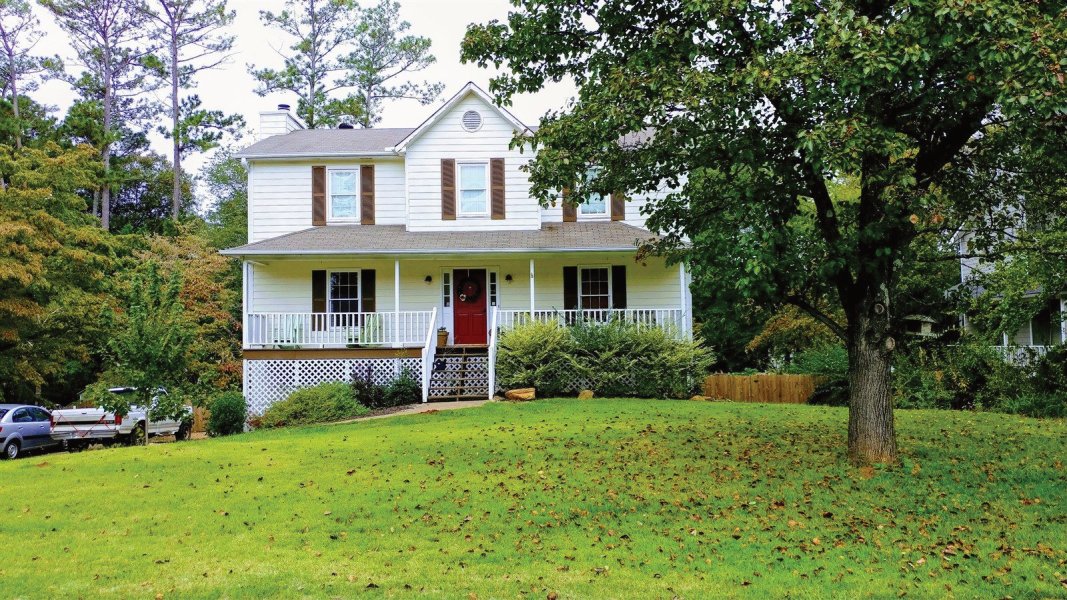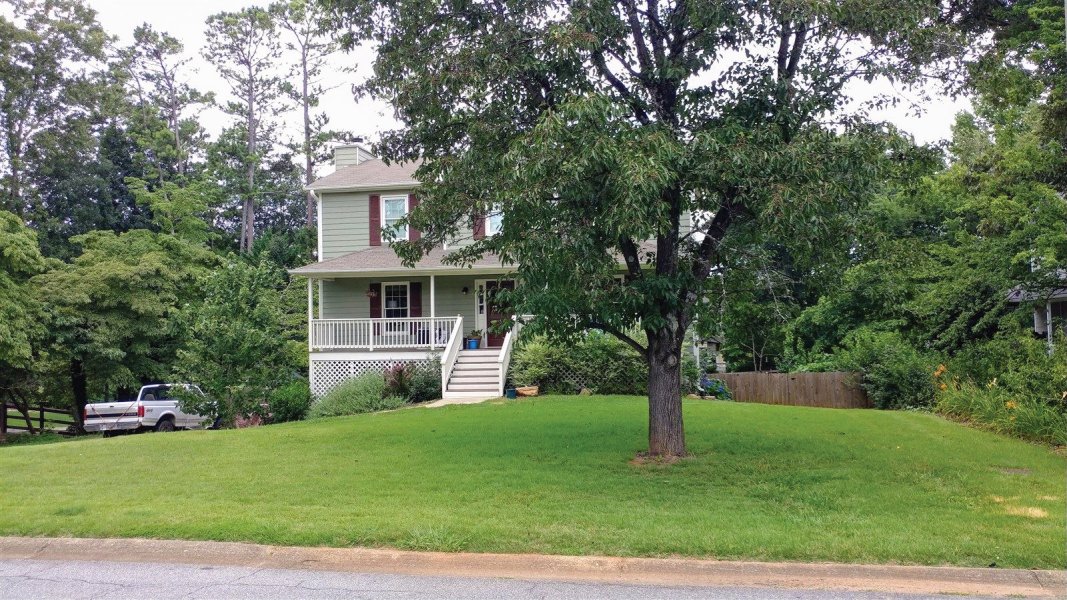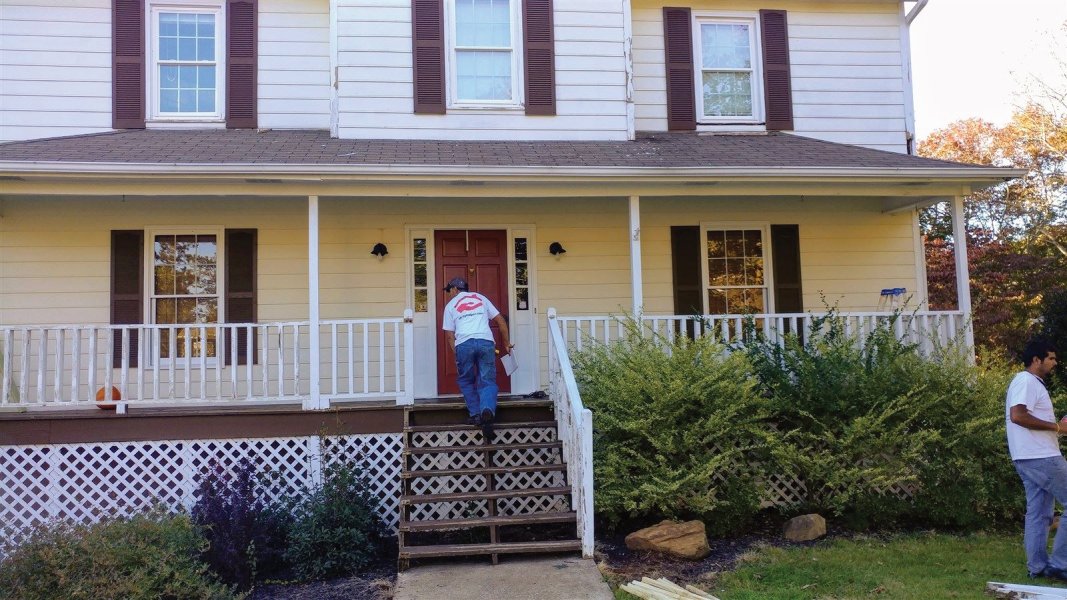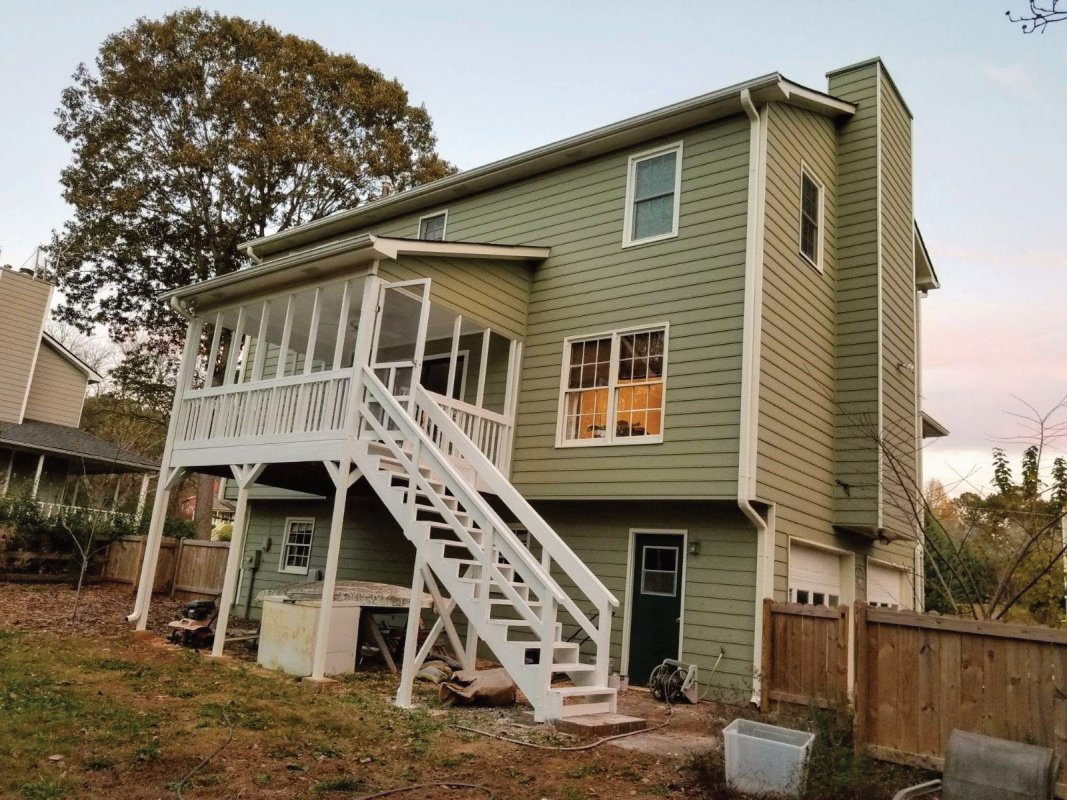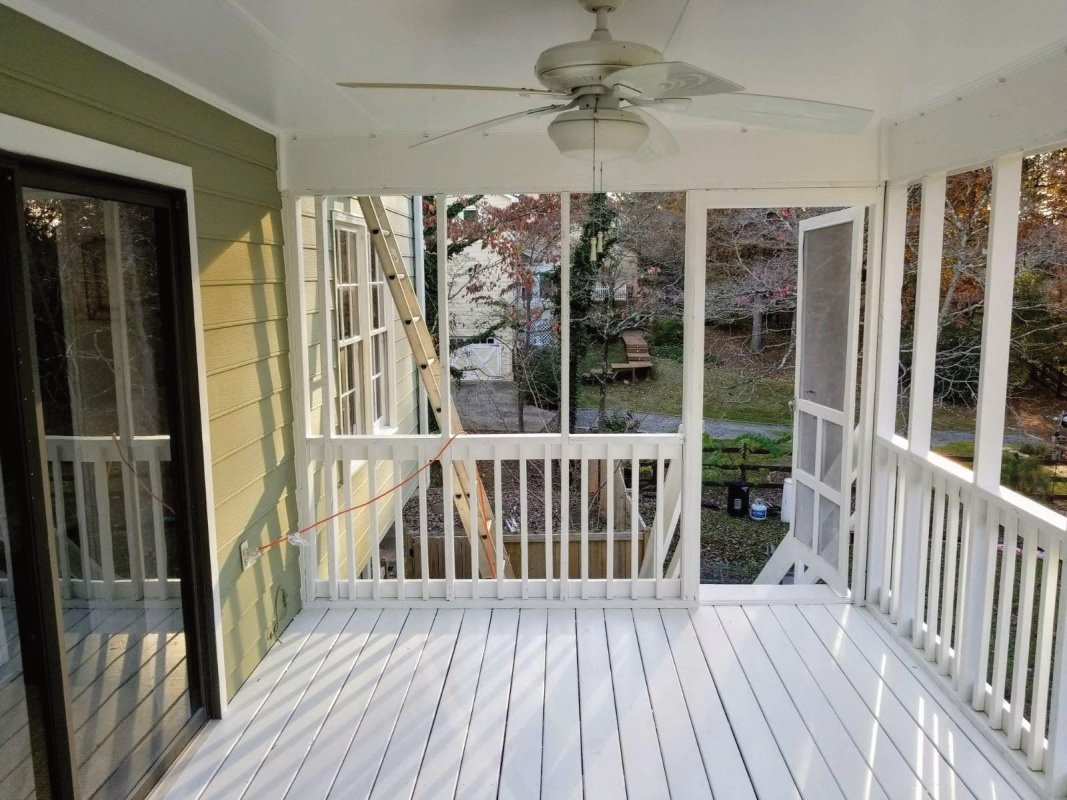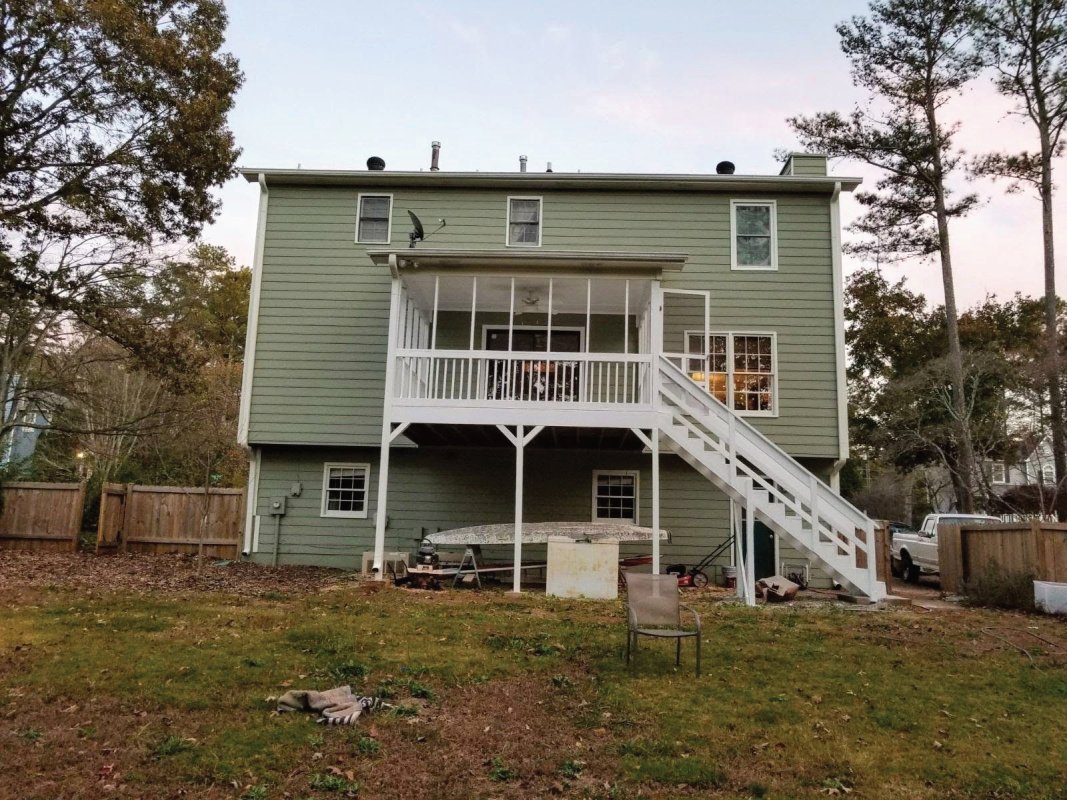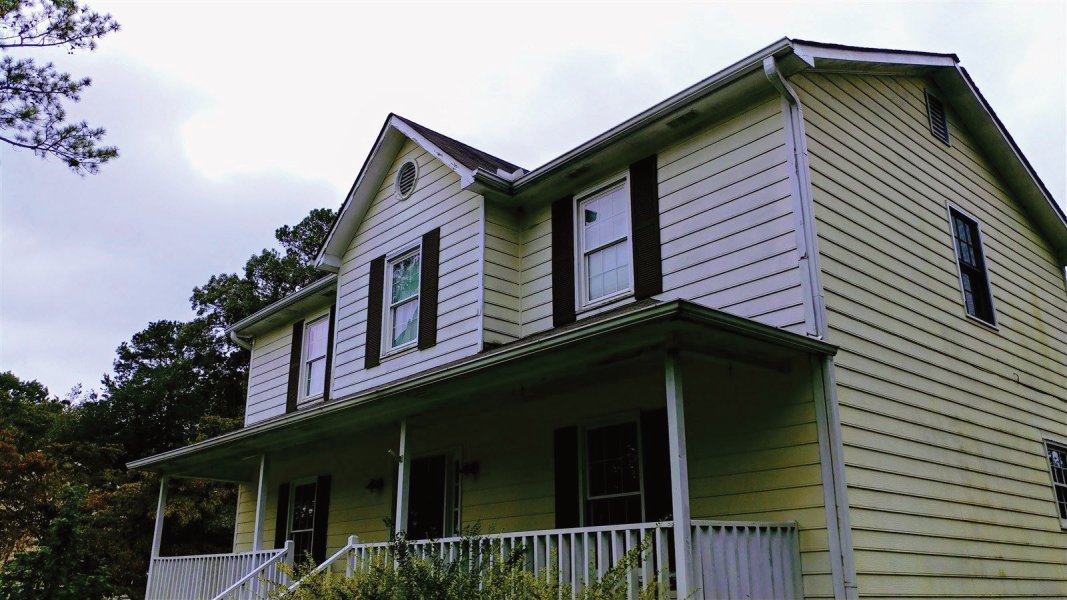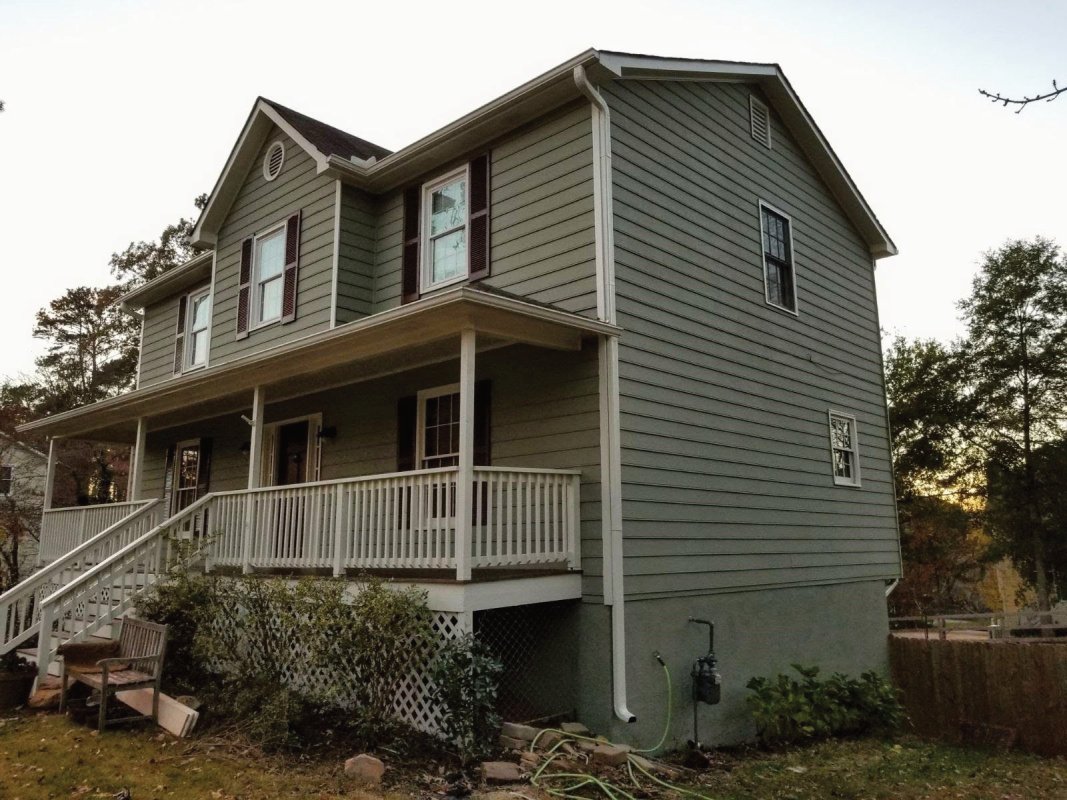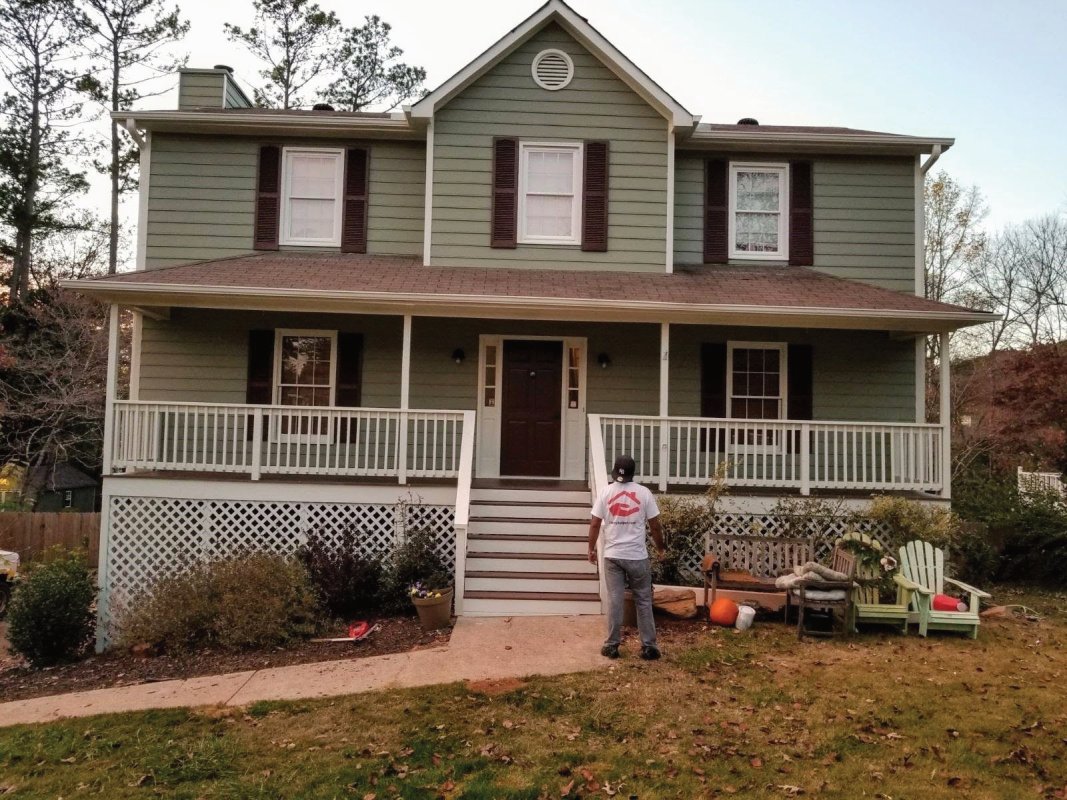 And the lucky.  We're glad always grateful for making it thru the system and getting referred. Great subdivision in Woodstock. 
Cute home with a front porch and red door. Awesome. 
But the homeowners wanted a bold look and at the time I thought it a little to bold. 
But I think it turned out awesome and great. 
We also replaced the old railing system and stairs. Notice the white riser on the new paint job versus on the pic above? Stair have no risers on the left but code requires them.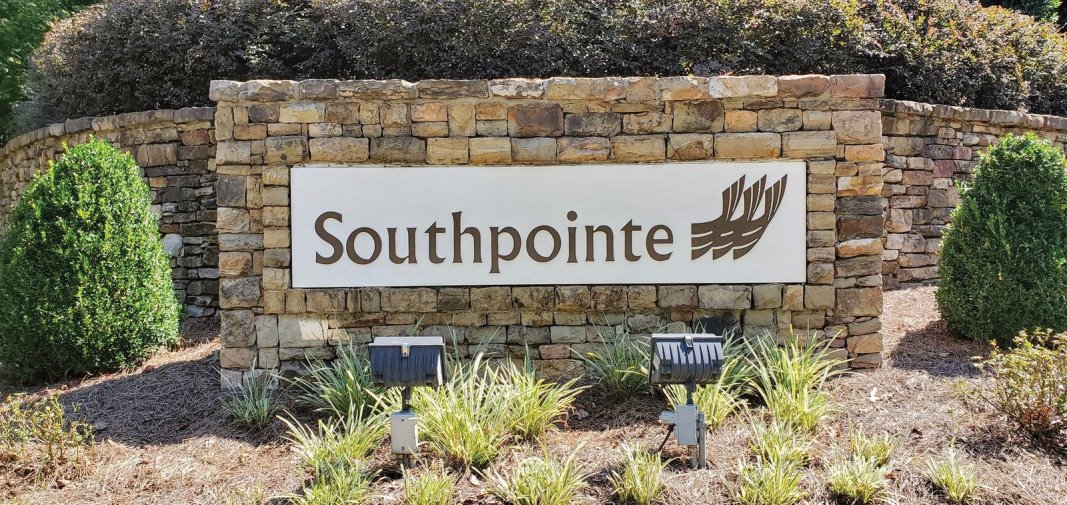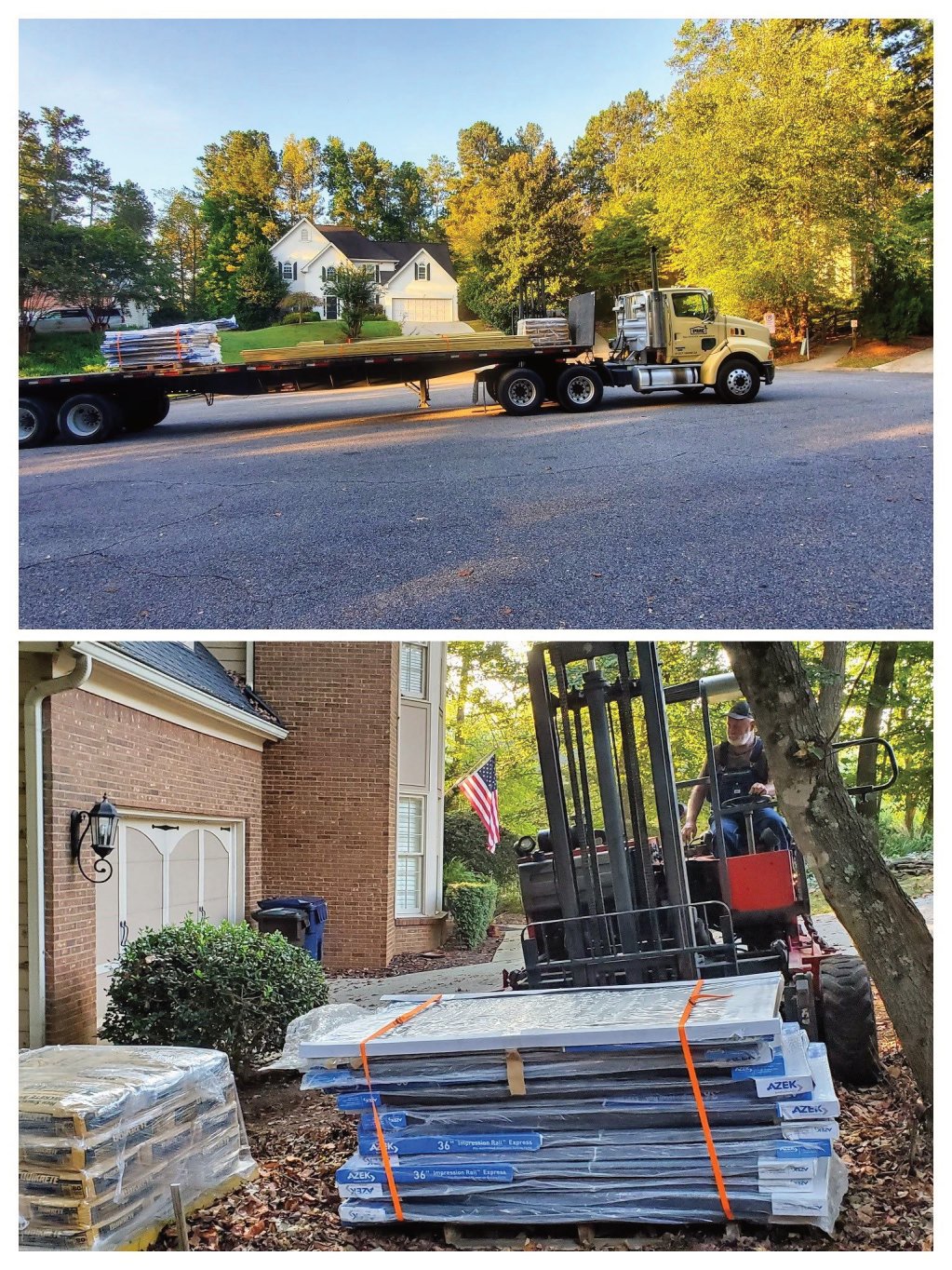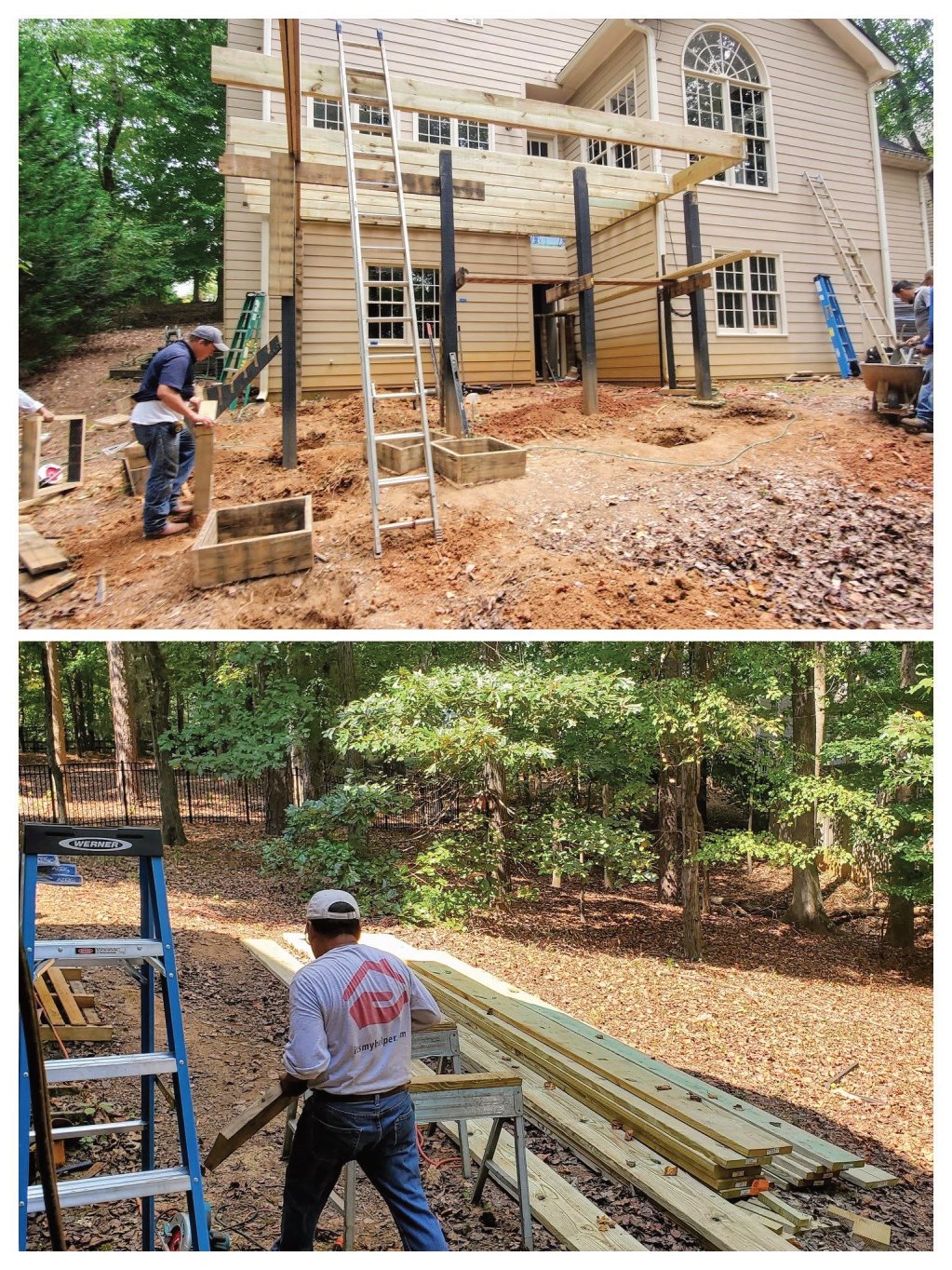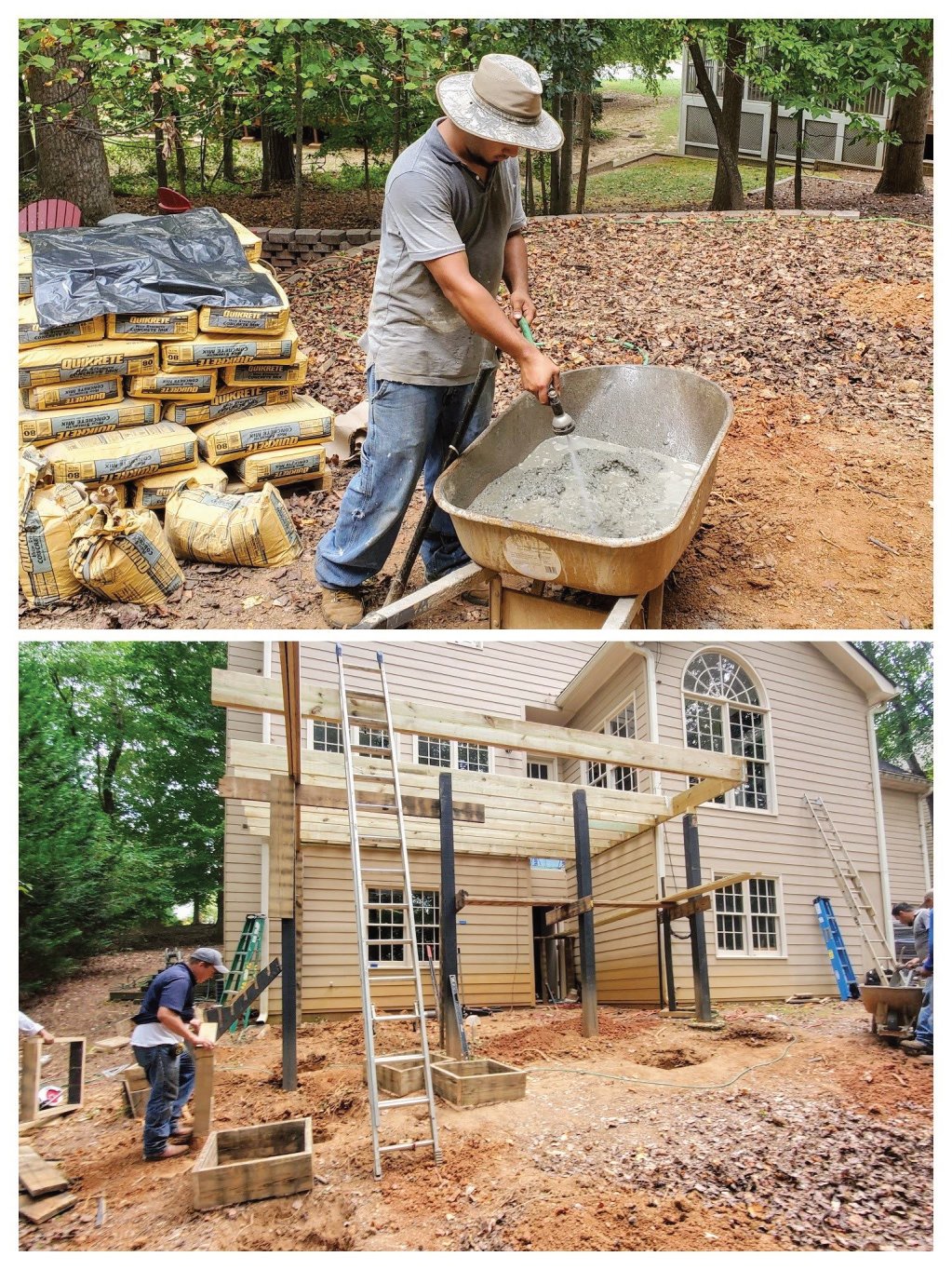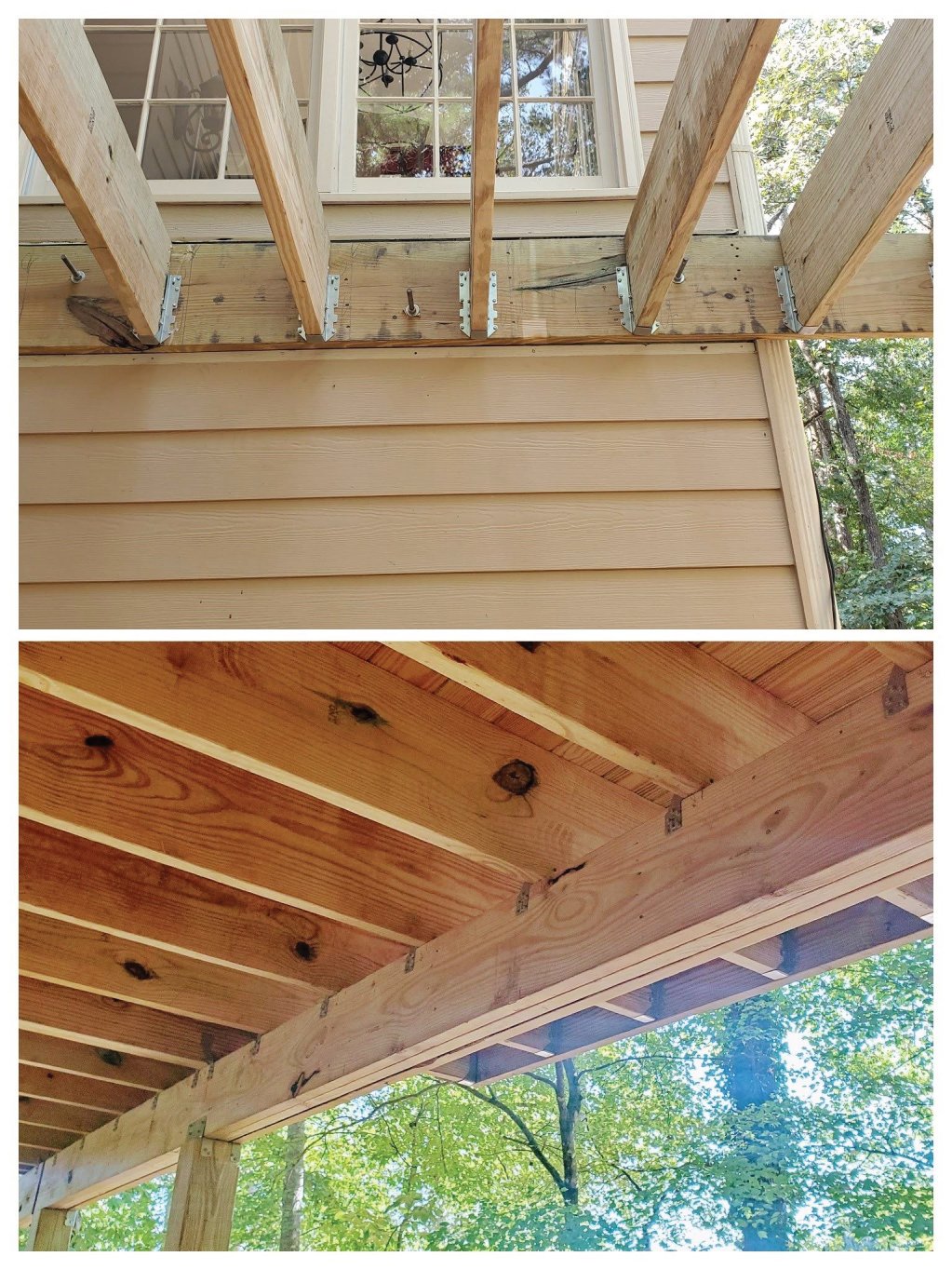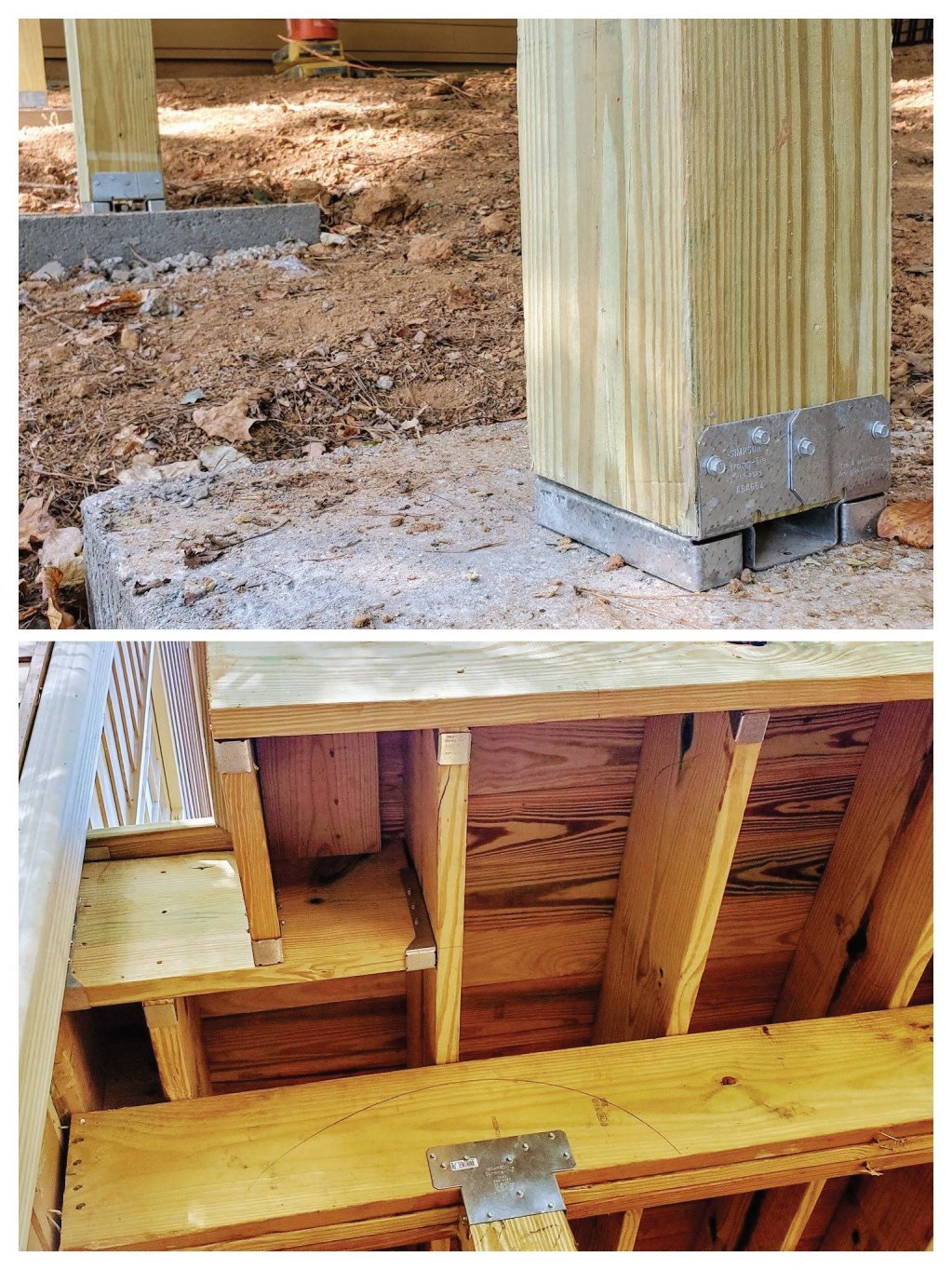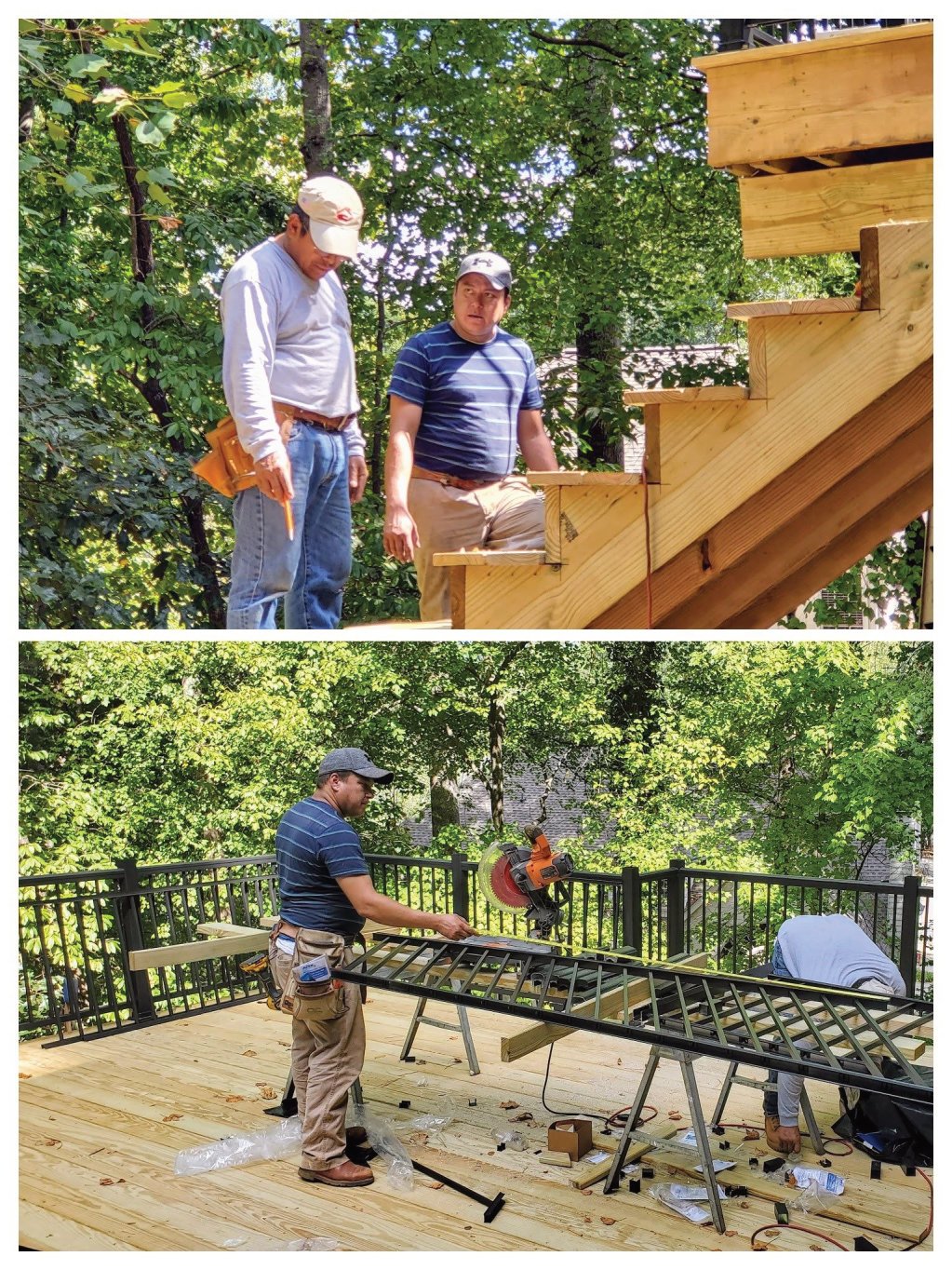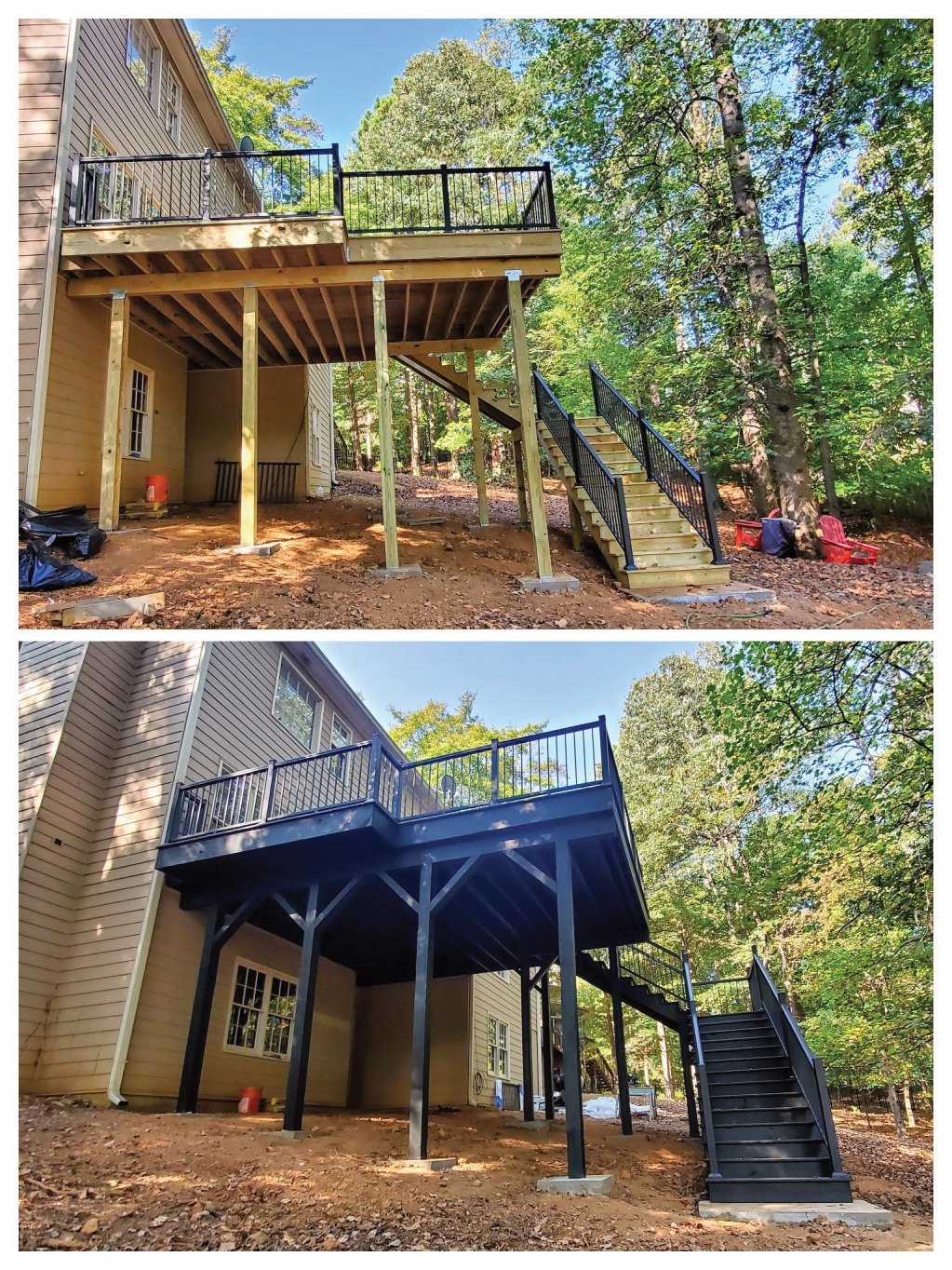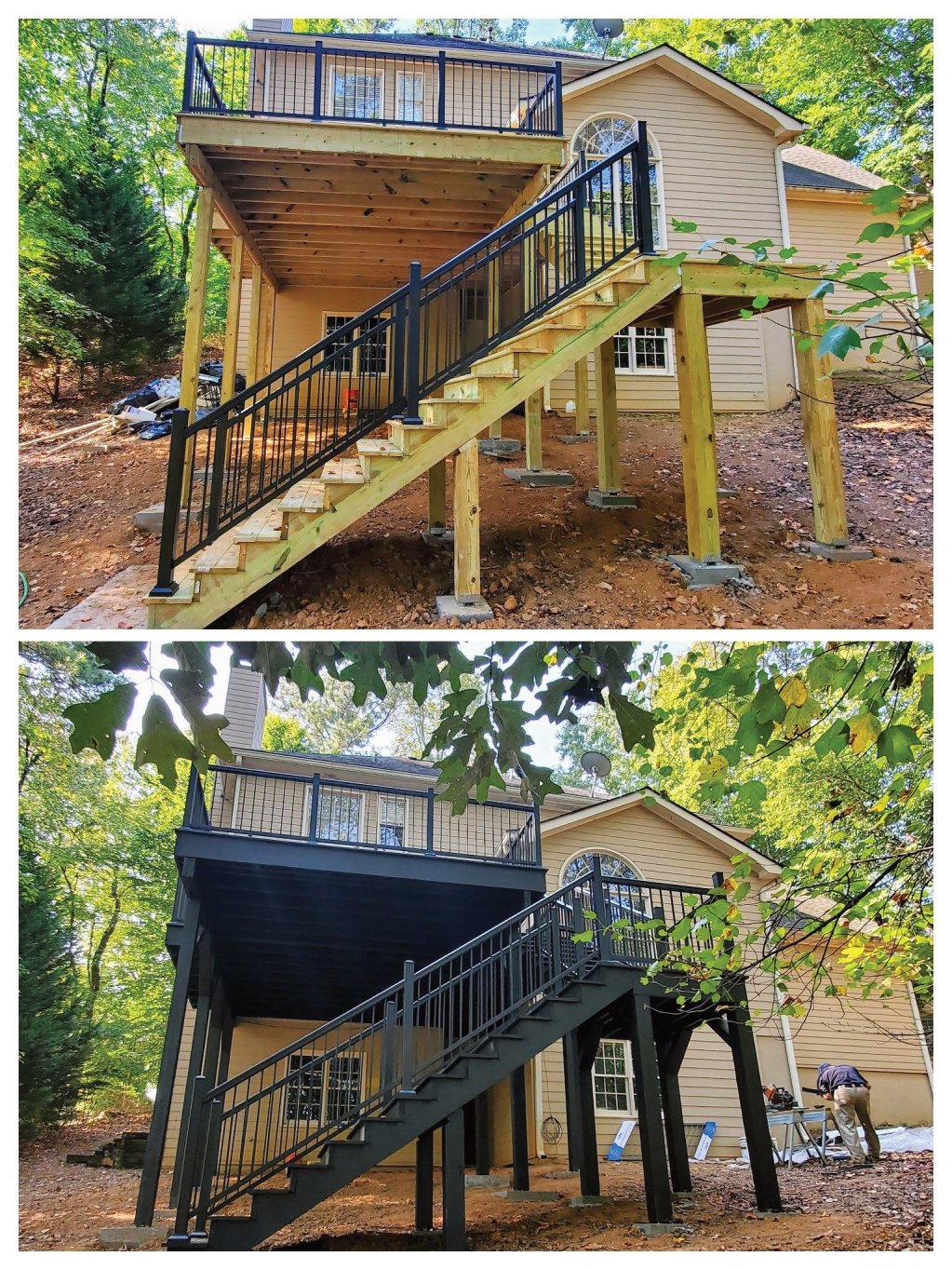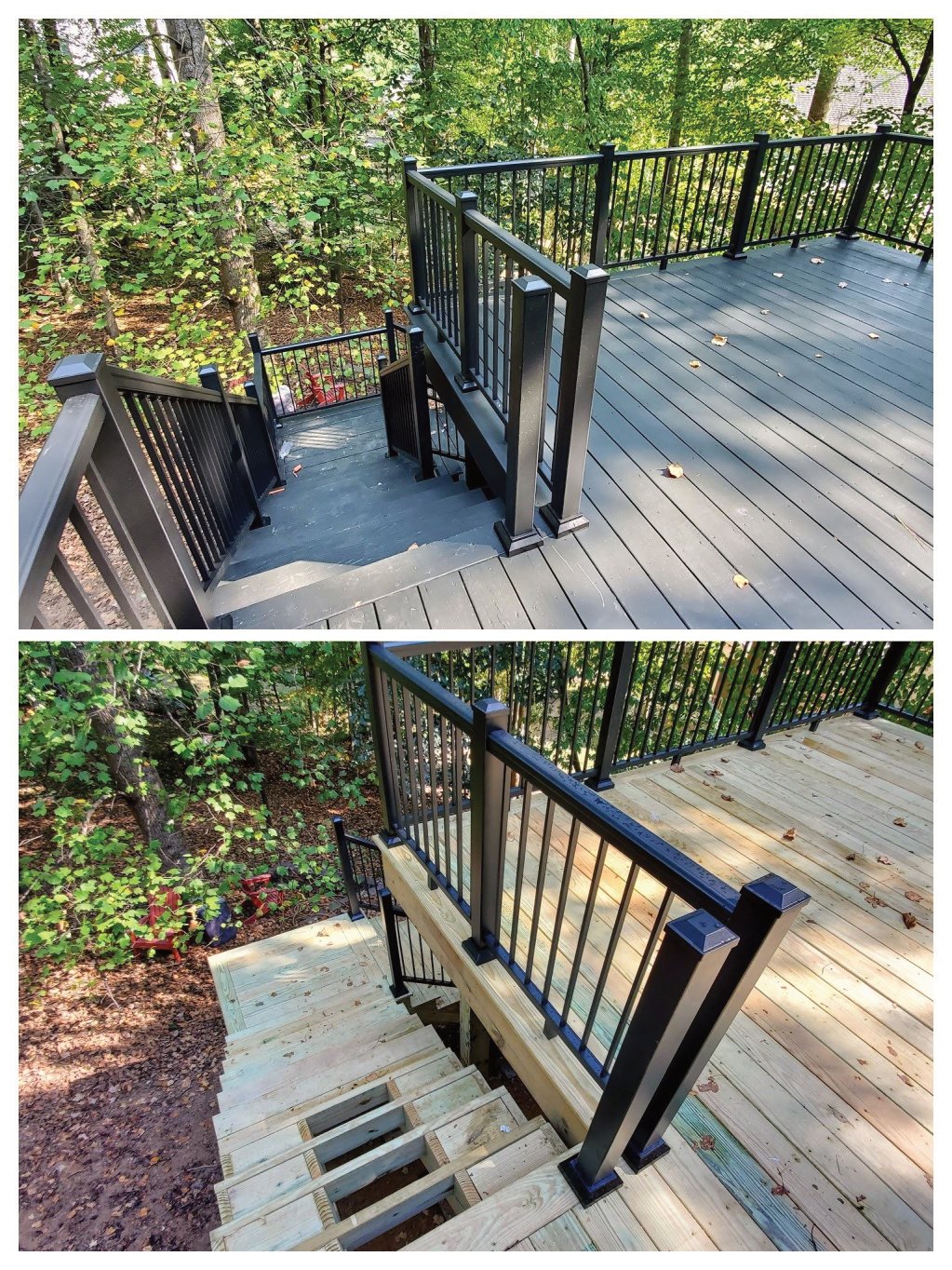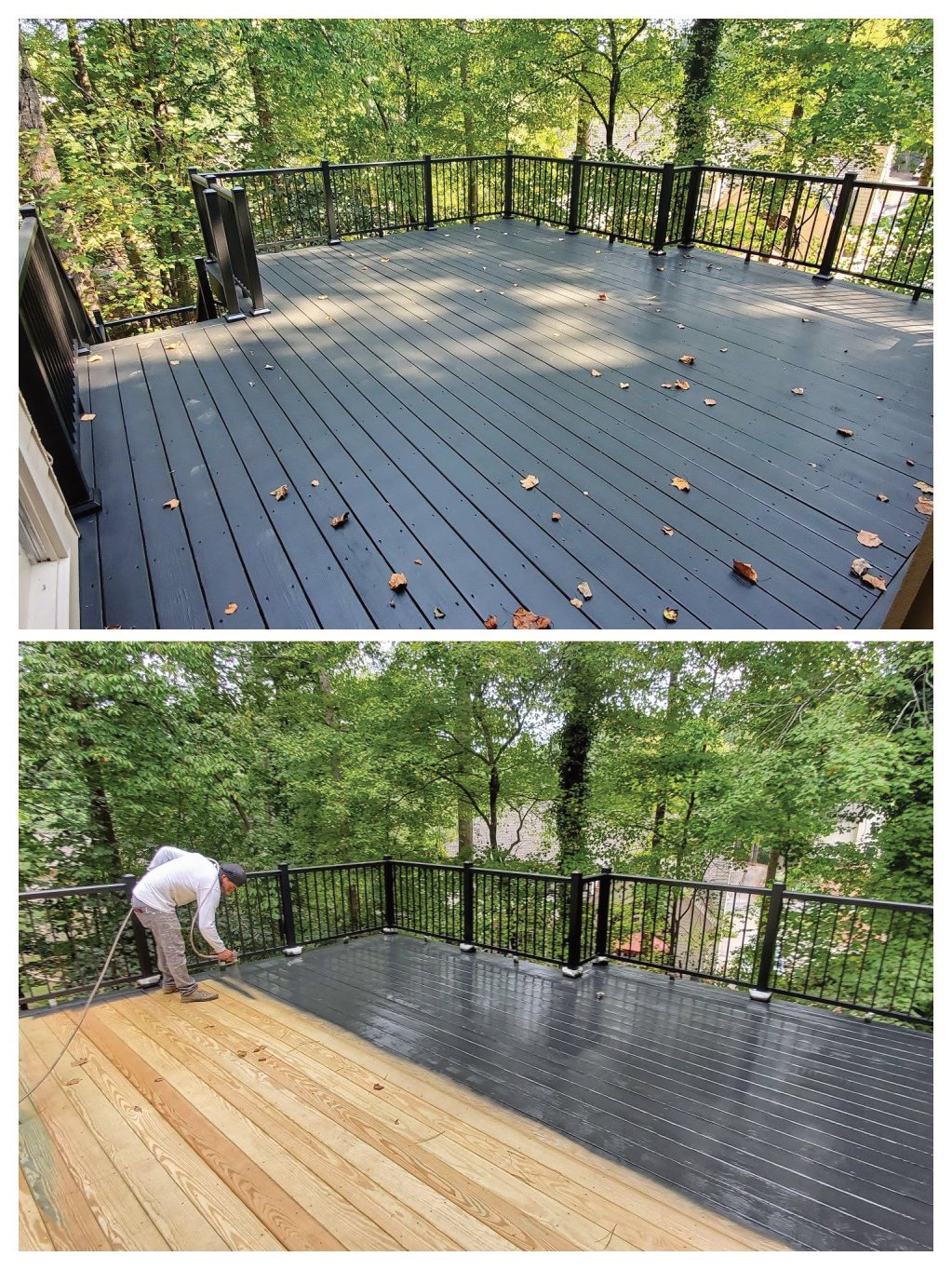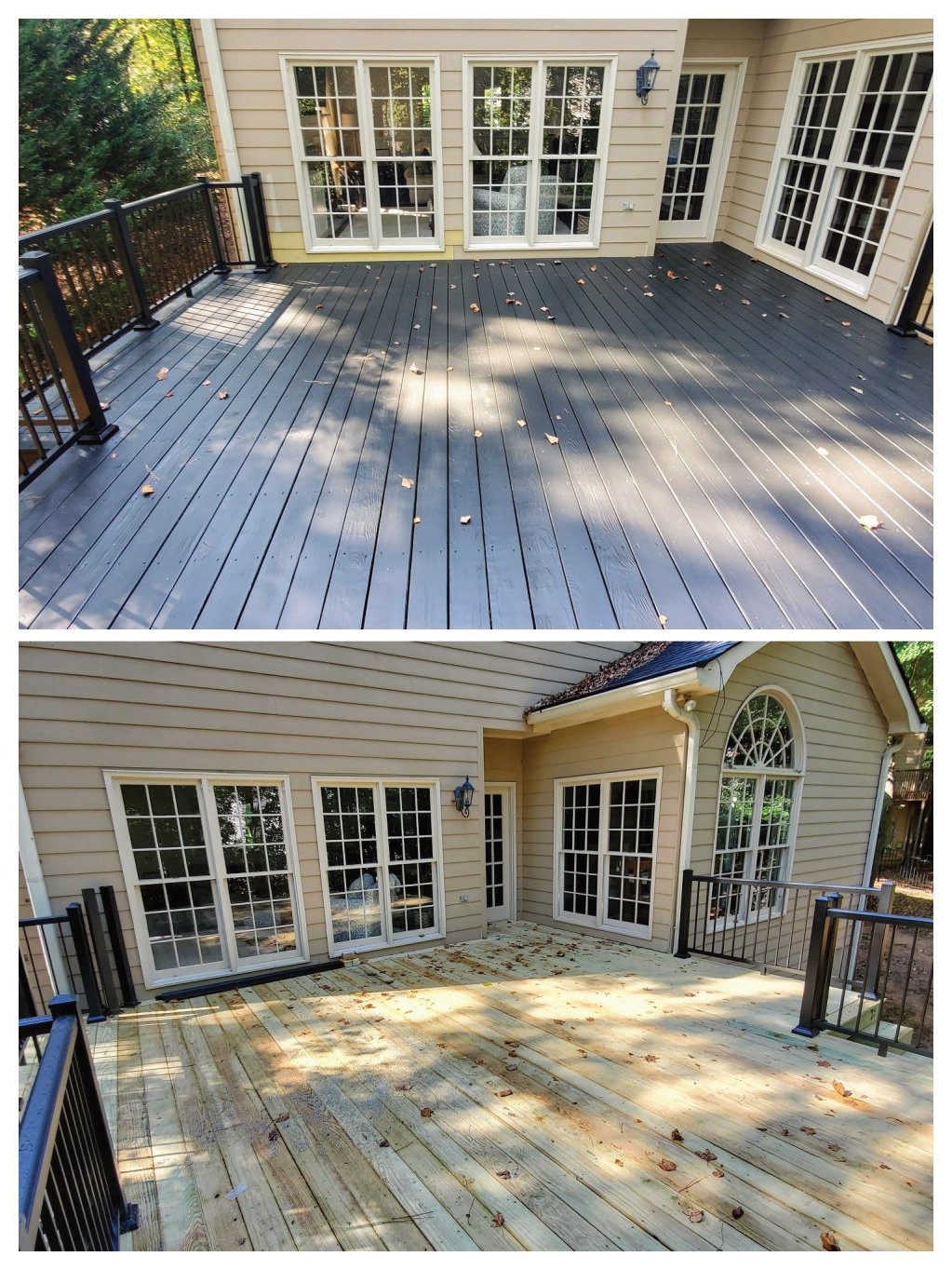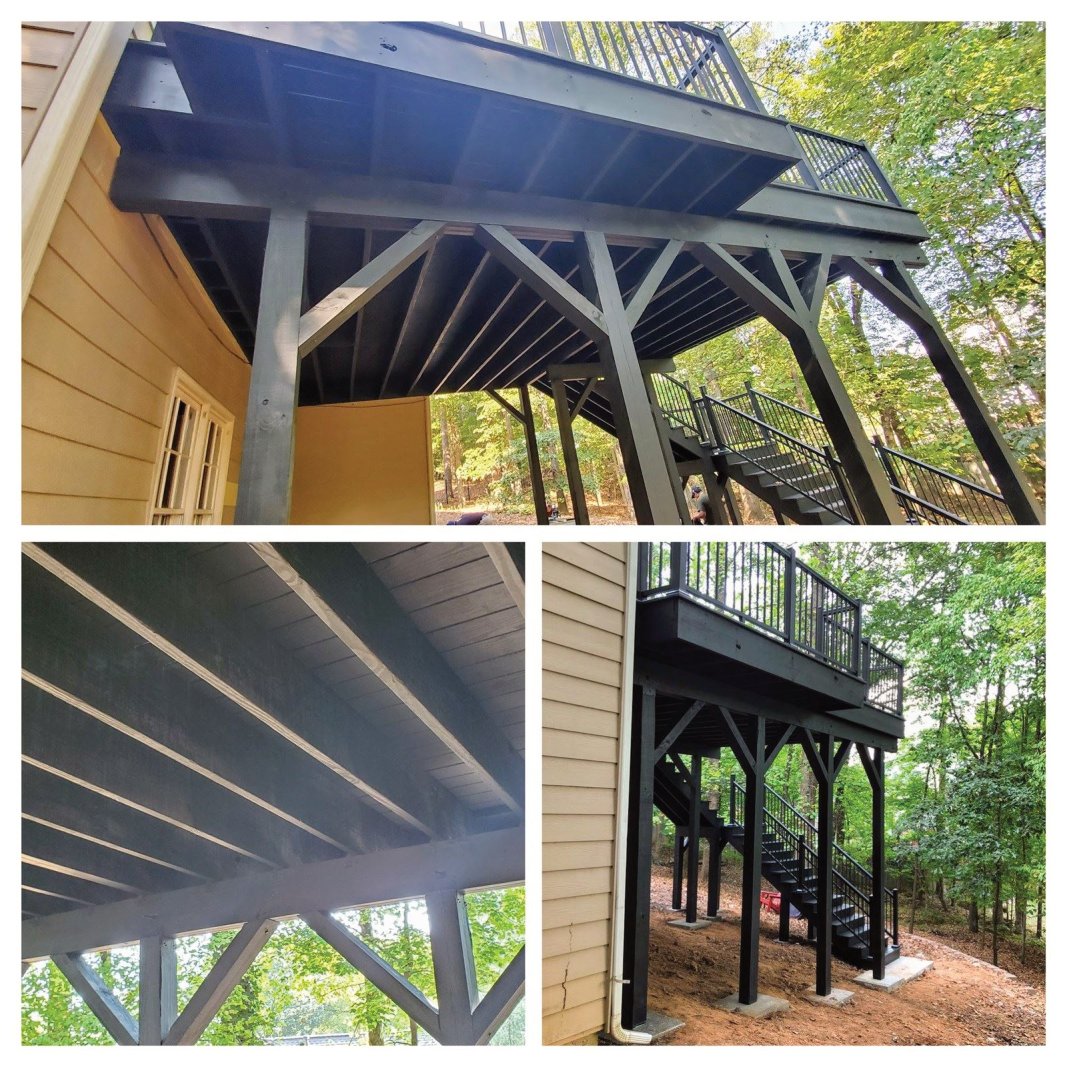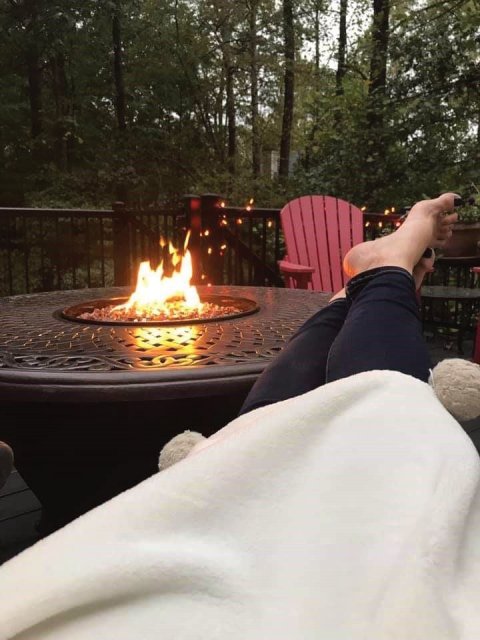 Yes, we're thankful to do multiple jobs in the same neighborhood. We've done several in this one. We've painted a couple of houses, remodeled a basement, a master shower, retaining walls and decks.Write your post here.
It may not seem like a lot on this truck but it's about all the materials we need to build this huge 20x20 deck. 
Back
in
Black
Many people think that the posts go up first but that's not the case. 
First goes the frame, then further down the process the frame gets squared, then lots of digging. 
We always appreciate referral business and it always makes us feel worthy  when it happens. 
This nosy fella couldn't believe we're back in his neighborhood again. 
This was a two-level deck that started out with a few damaged deck joists but the started never ended. 
Ultimately it didn't make sense anymore to repair the deck. 
We built it all new and installed beautiful 20' 2x6 deck boards. 20' boards means just ONE board per row. No split/cut pieces. No nail pops. 
The bottom was struggling and had rails when none were needed. 
The new deck was left opened for a much better view. The yard slopes down and let's the homeowner's see the that fella more often. 
We got the deck wet just for the sake of a better pic...haha. Not really, it's washed down before it gets stained. 
Here' she sits. Real purty. 
Very similar but not the same. Can you see the difference? There are a few significant differences. 
Like is never happened!! 
We met with a very nice home owner that had some of her rooms a pretty Natural Linen from Sherwin Williams (SW9109) and wanted to spread some paint around the rest of her home. 
We think it made a fantastic difference! 
Left: After
Right: Before
Foyer Bathroom
Left: After
Right: Before
Den
Remember the kids magazine Highlights? Can you spot the difference between the two pics? 
Hint (we upgraded the white to Sherwin Williams' ProClassic Pure White Trim)
Because of Nextdoor we did repairs and painted the entire house below in this neighborhood. 
The homeowner on the left referred us to the his neighbor across the street (below)
...and this is where we start our blogstory. 
The homeowner was listing his home and needed a lot of trim and siding replacement as well as pressure washing and painting. 
And here's the finished product after it was repaired and painted. 
The trim installed was really MDF (a type of cardboard trim used for inside work) and it didn't last long.
He we are replacing more siding with new JamesHardie siding. 
Yes, we were all over this house making things right. 
Bam!!  The new color matches the stone work much better than before. 
The old color with too much white. 
Nice home, nice job. Great homeowners. 
For several reasons we don't usually work with investors. However, there a handful that we're comfortable working with. 
These clients are serious investors and by serious we mean investors that really make improvements not just patch work (we shy away from slap-it-together and sell it investors)
We painted the entire home - walls, trim, doors, ceilings...everything.
This home didn't require a lot of  drywall repairs but it did need some. 
We too were glad to with the new color choices. 
Kudo's to the clients for once again making good color choices.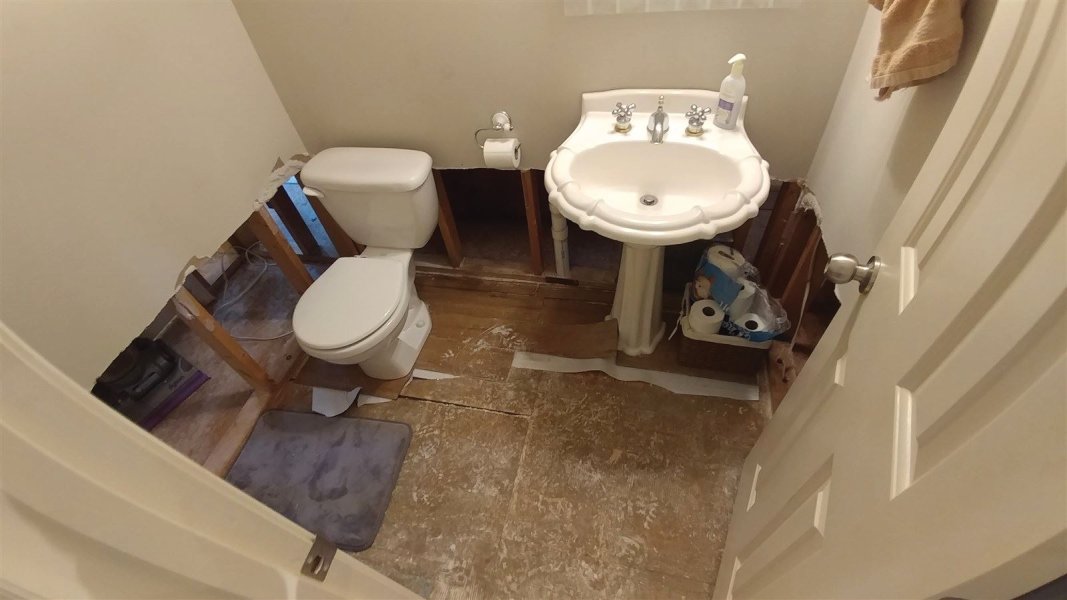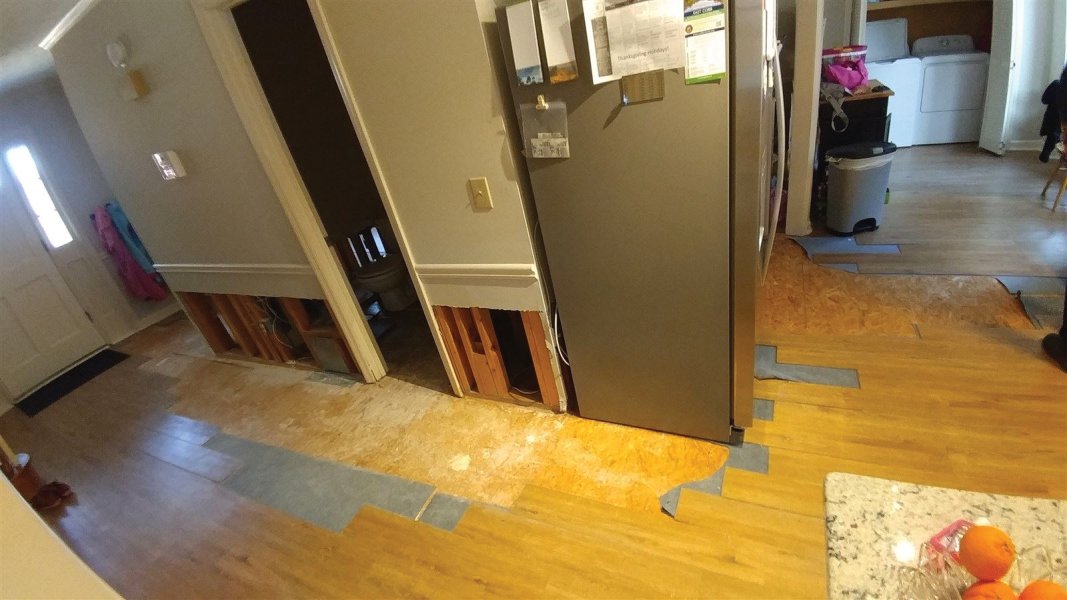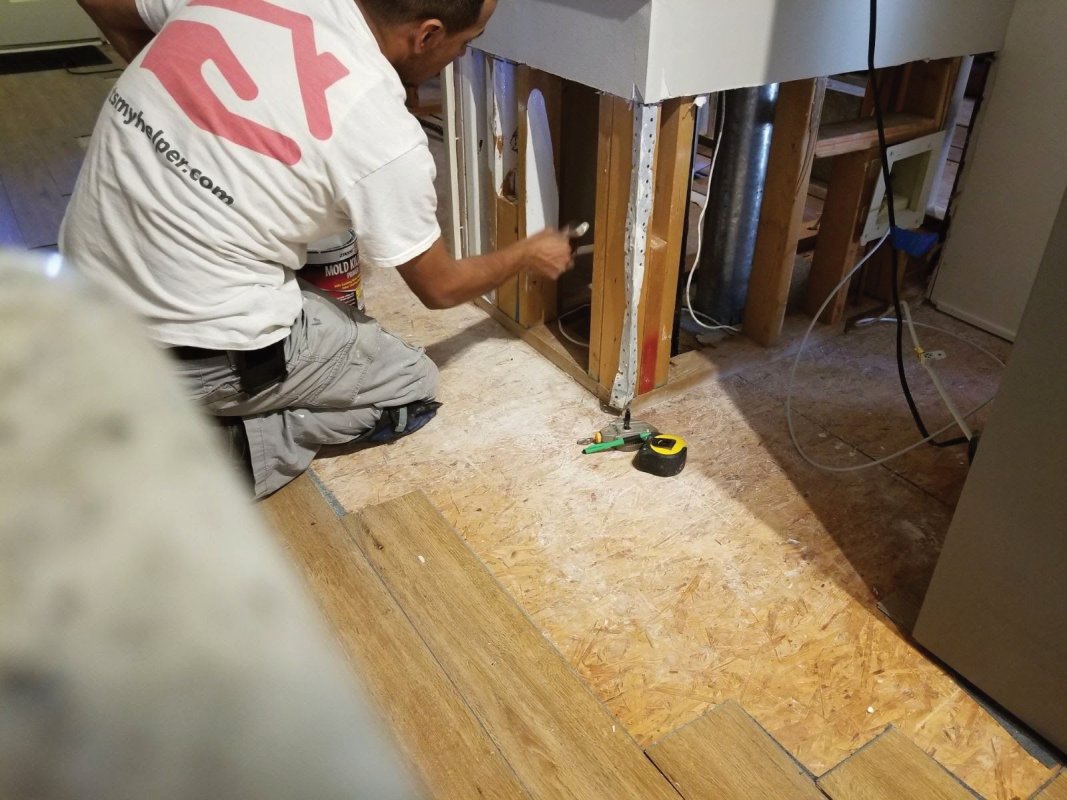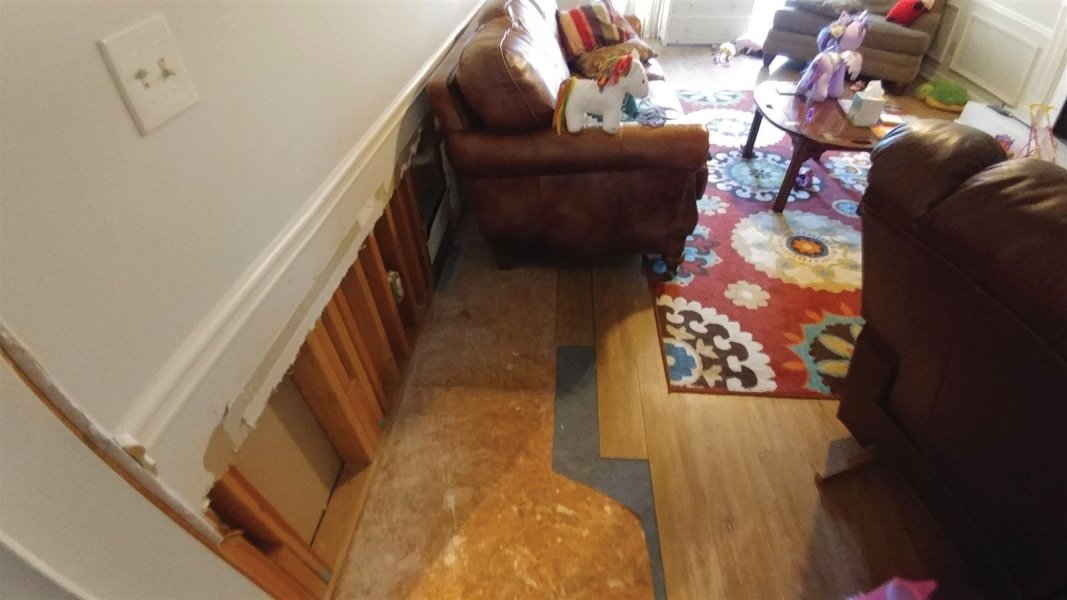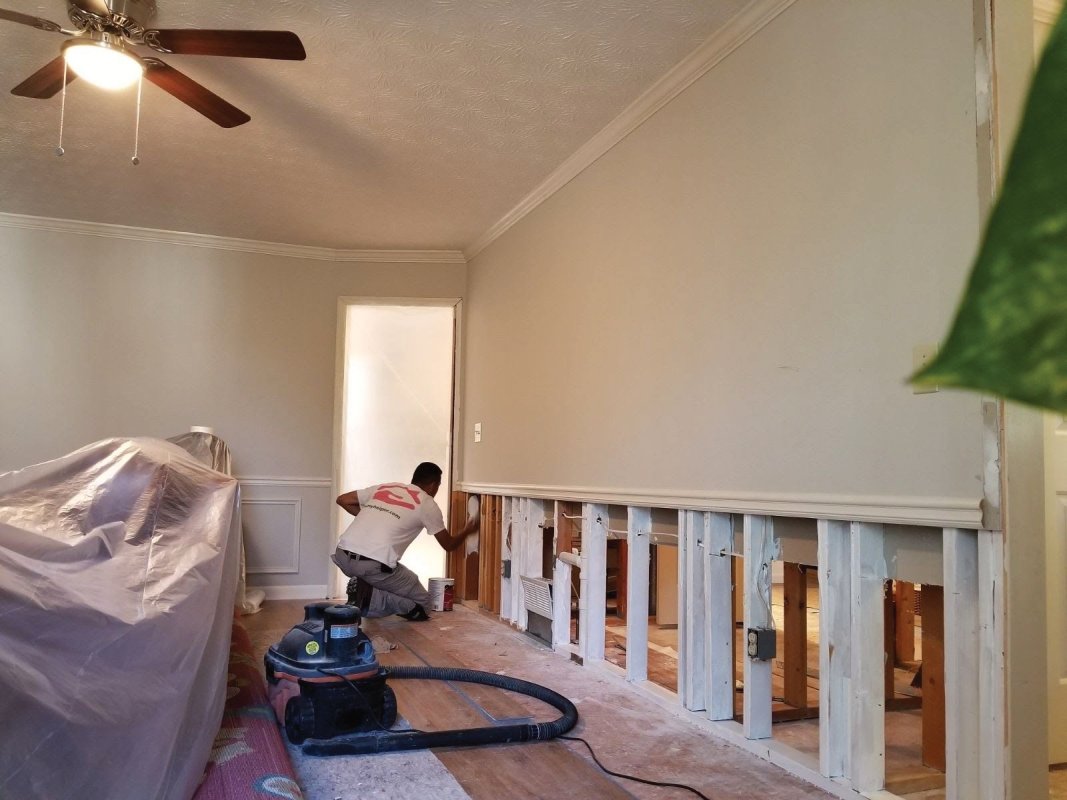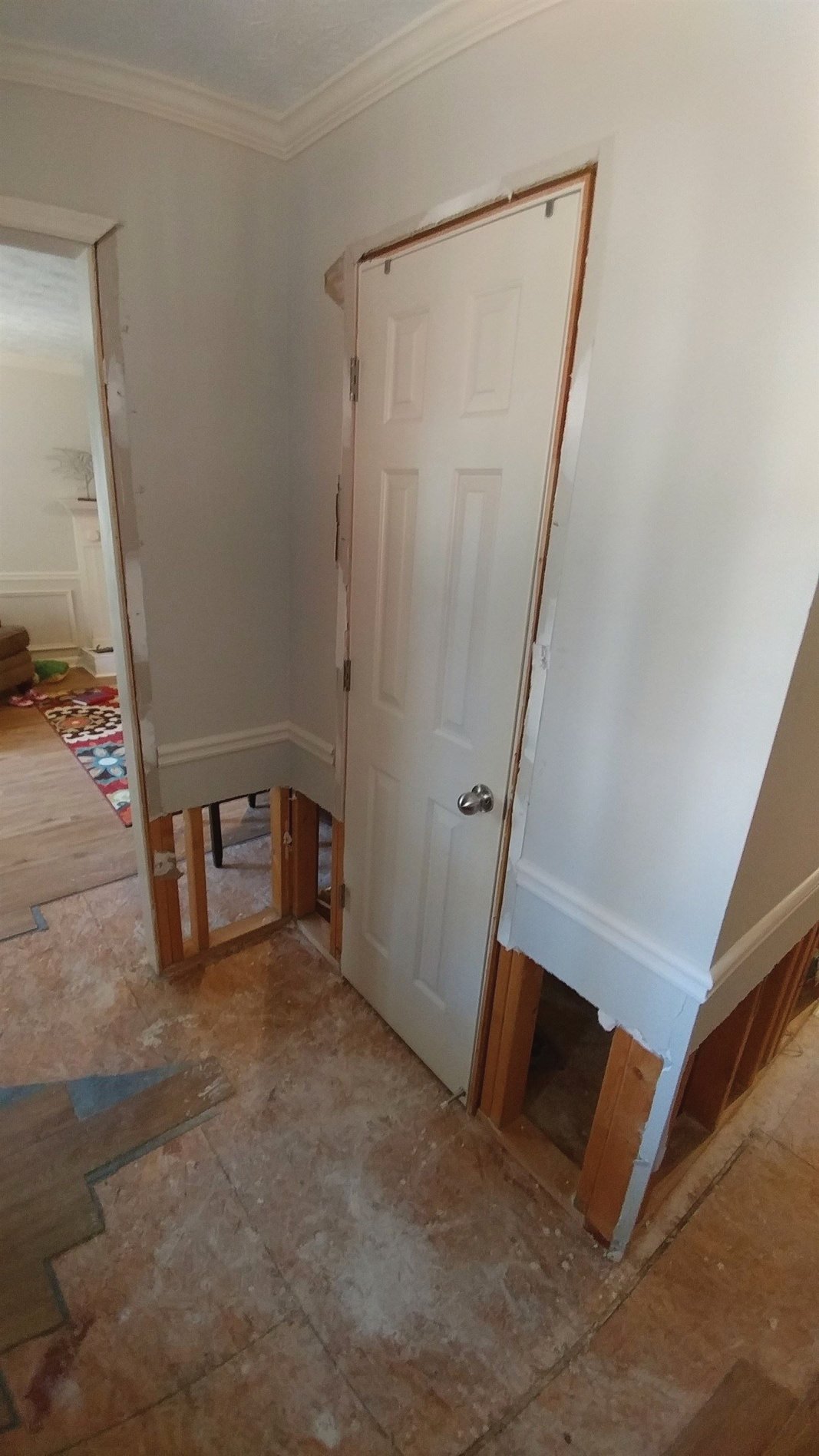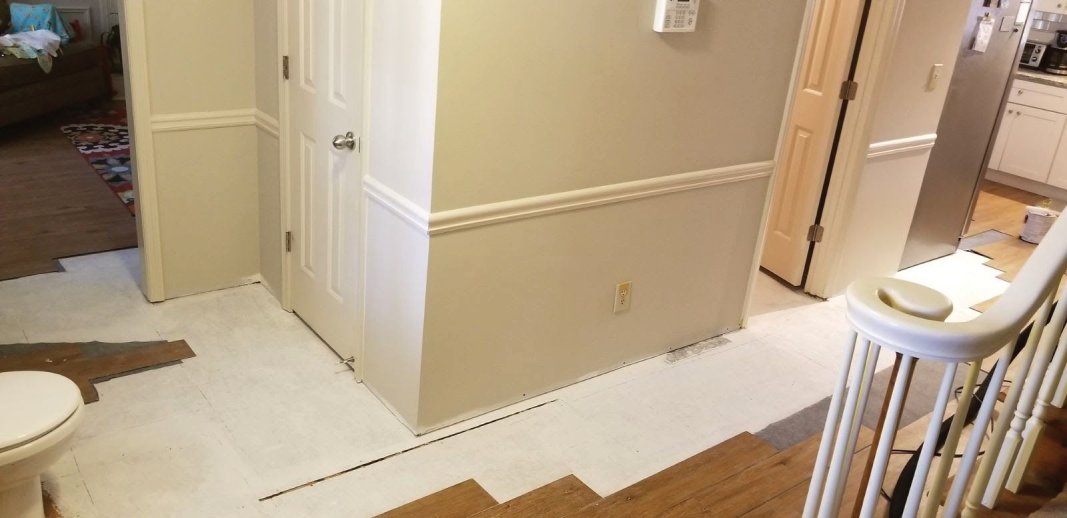 EAST COBB: We appreciate the relationships we have with property managers. We're glad to be there for them and we're glad they're there for us. I think that's called a win-win. 
Unfortunately this issue was a loser for the tenants b/c they were inconvenienced for a couple of weeks waiting for the insurance and everything else to fall in place. 
We installed new drywall and applied mold resistant primer on all the exposed framing and sub-floors as an additional step.
The sewage line backed up and evidently found the toilet as the easiest place to release.  

Some one else showed up to clean the mess, we should up to make the mess look great again. ;)
That's right....great again. 
In addition to drywall we installed new trim, primed and painted things. 
We do floors but they had selected floor installers before we came to the scene. 
HOSCHTON:  We try to always get Five Stars from our Home Depot Referral's because gives us opportunities to bid on future jobs like this one. 
The new homeowners wanted the entire inside repainted...trim, doors, walls, ceilings, closets...
and this garage too!
The beige epoxy is a refreshing change from the more common grey.
Fernando and Jacobo walking the home for the first time, coding the rooms. Notice the white doors? They all will change in color soon. 
The homeowner hit it out of the park in our opinion with everything...especially the doors. Peppecorn Grey from Sherwin Williams (#SW7674)
The previous colors were nice but too many to make it work with the homeowners furniture and decor. 
We painted only two rooms with Smokey Blue (#SW7604) for elegance. 
The formal dining room and...
The family room below. 
Everything else was a beautiful Mindful Gray (#SW7016) 

With the exception of a few rooms upstairs... 
The rooms are Temperate Taupe (#SW6037)
The master bedroom and master bath were Copen Blue (#SW0068). Soft to the eyes, makes the bathroom feel a little feng shui. 
/