Shopping Cart
Your Cart is Empty
There was an error with PayPal
Click here to try again
Thank you for your business!
You should be receiving an order confirmation from Paypal shortly.
Exit Shopping Cart
Improving the American Dream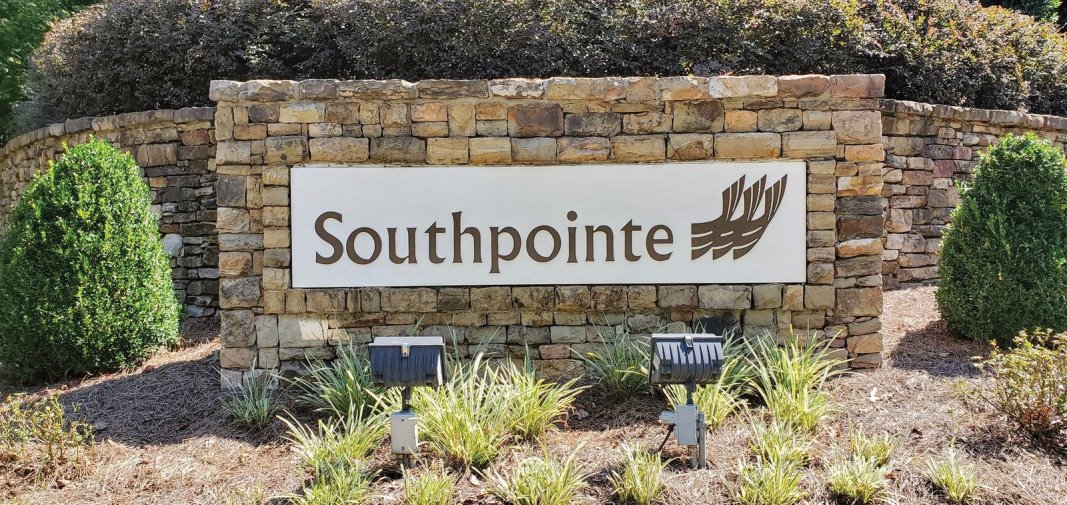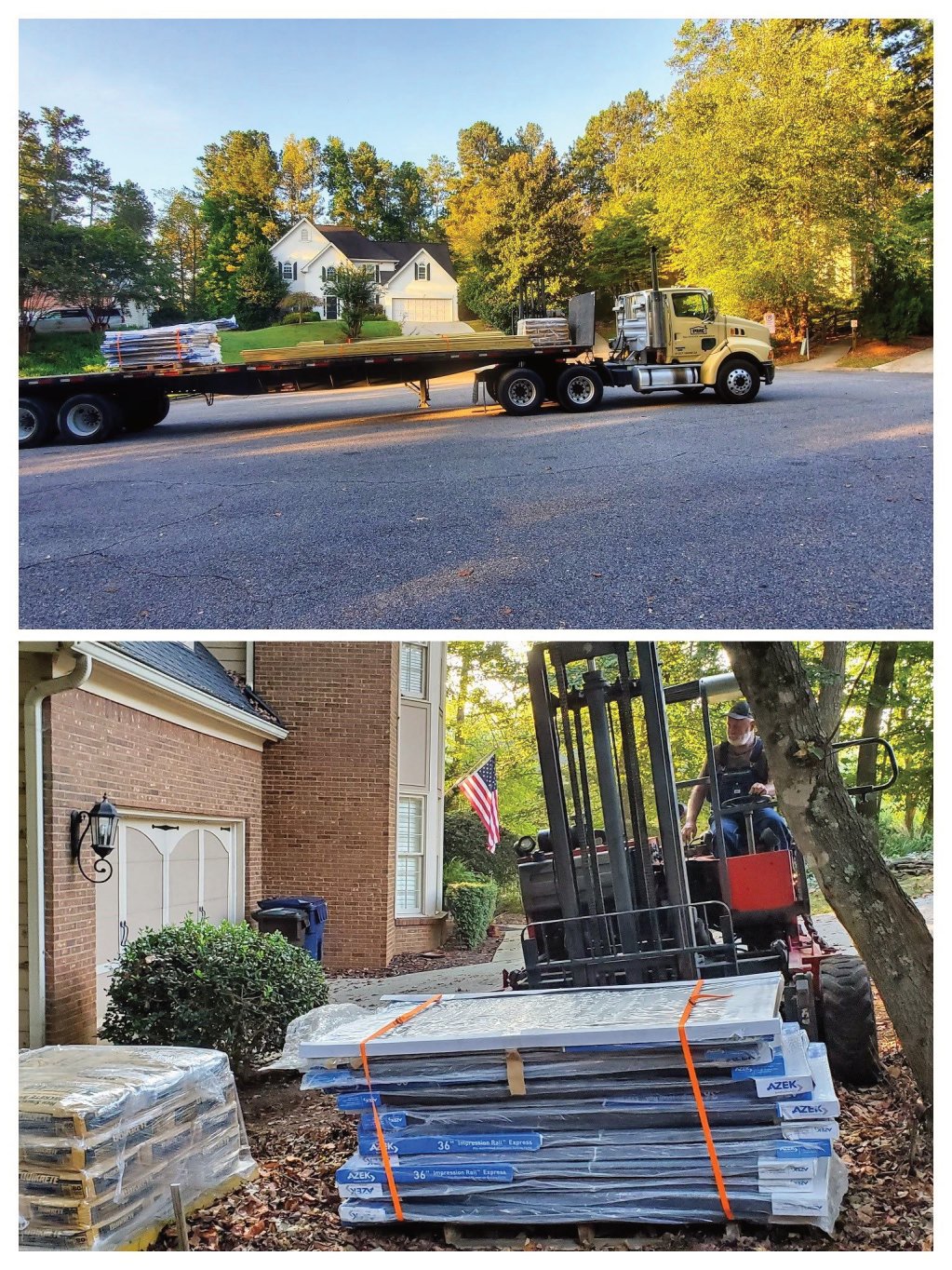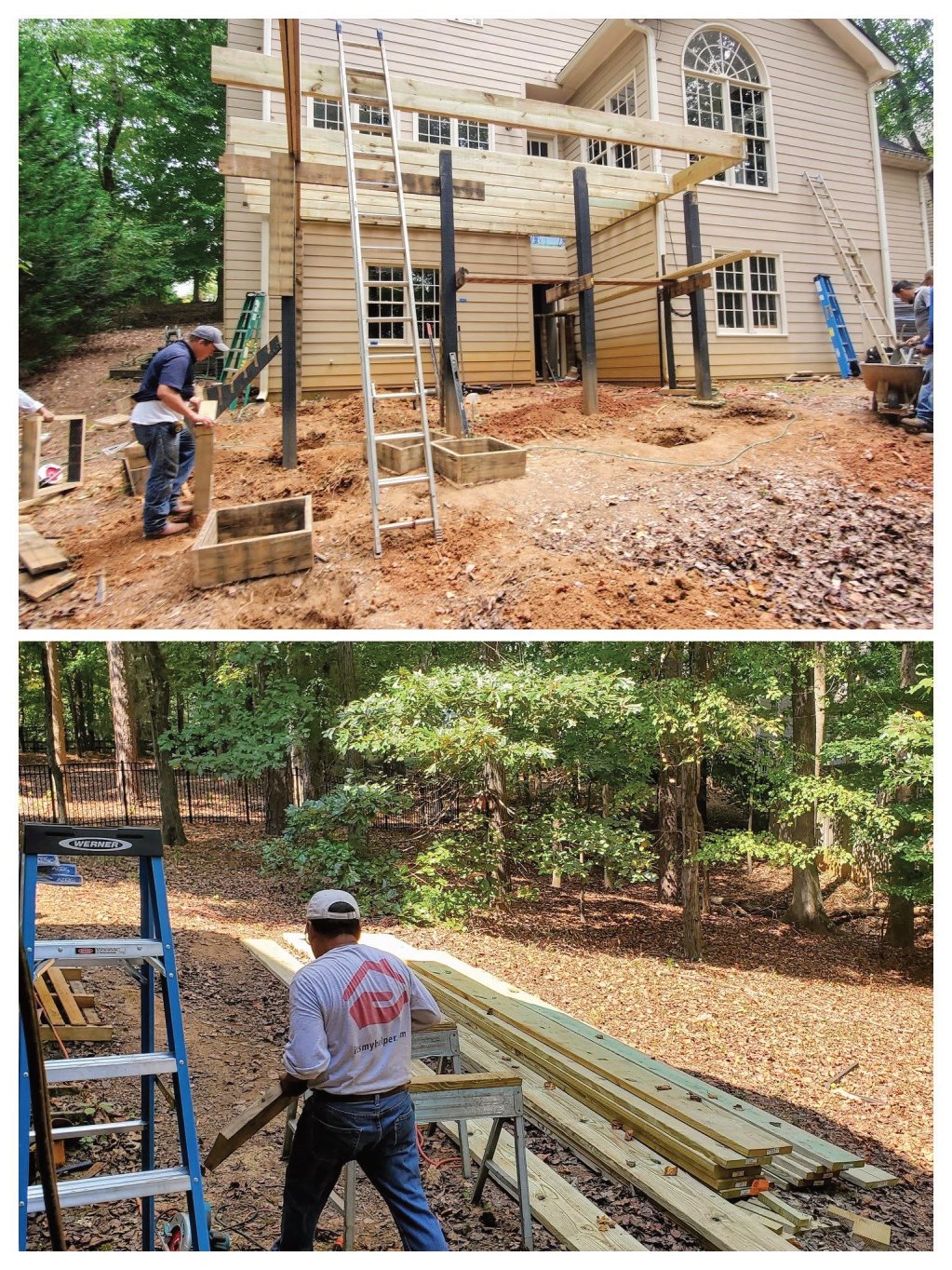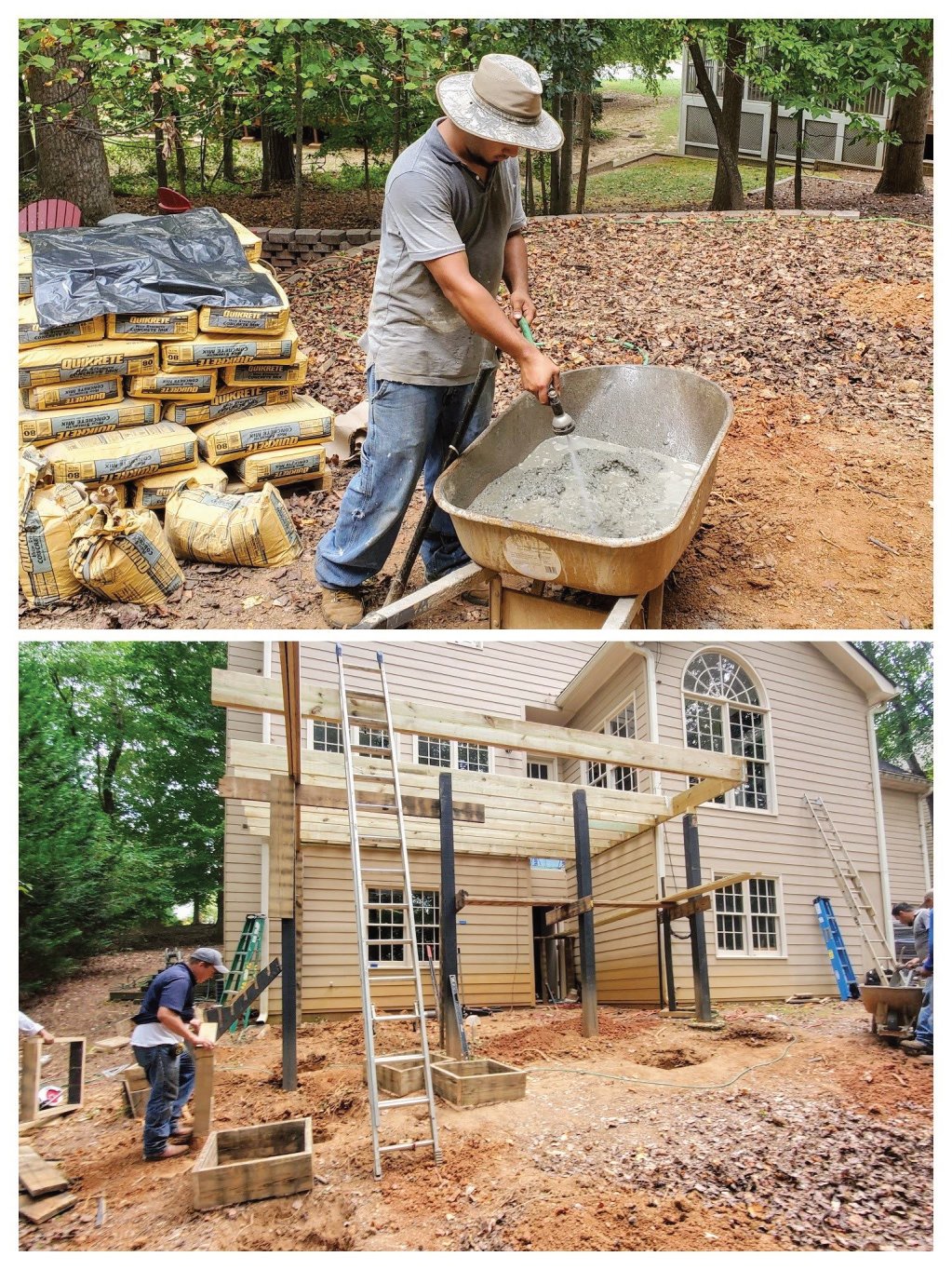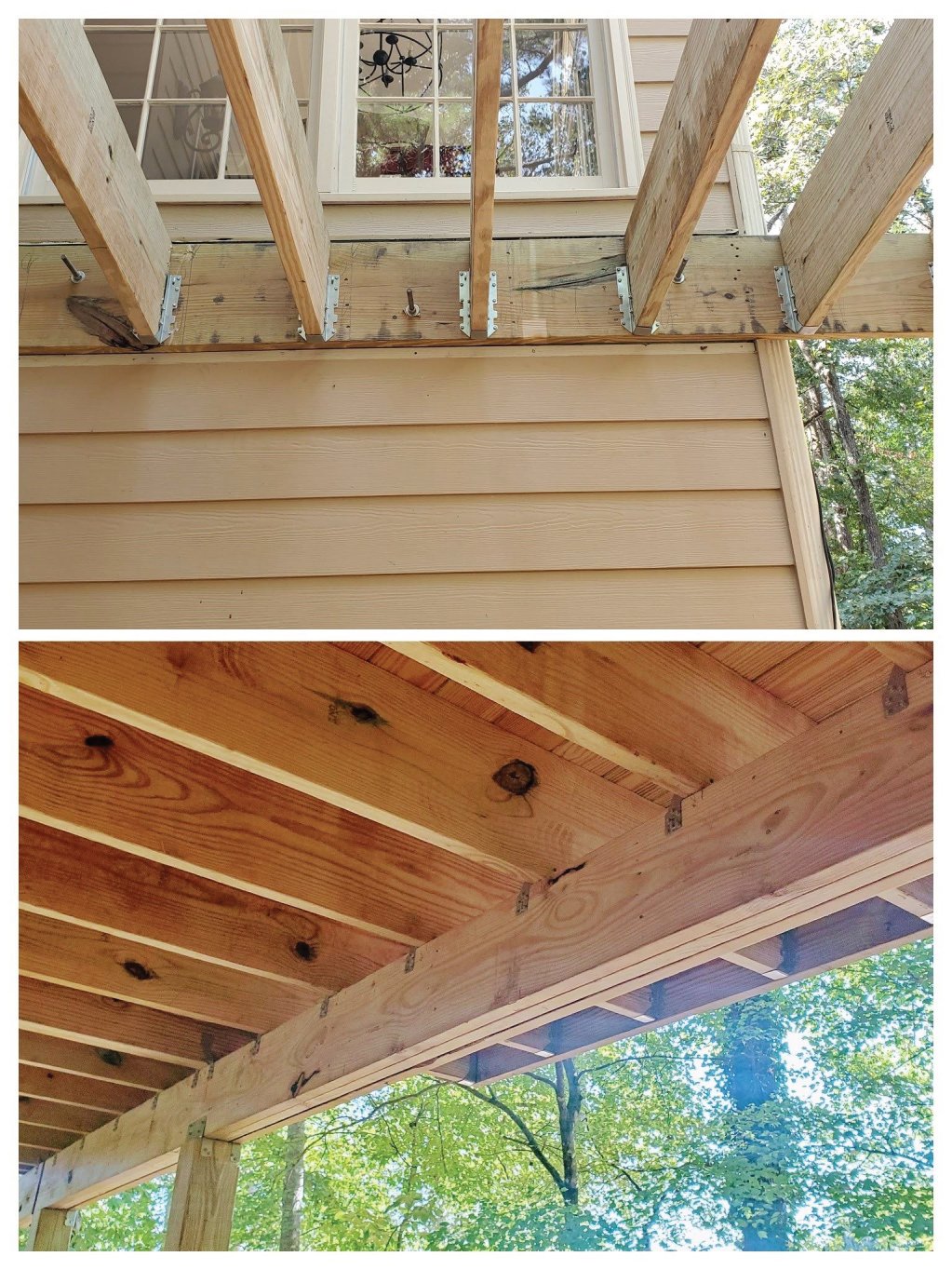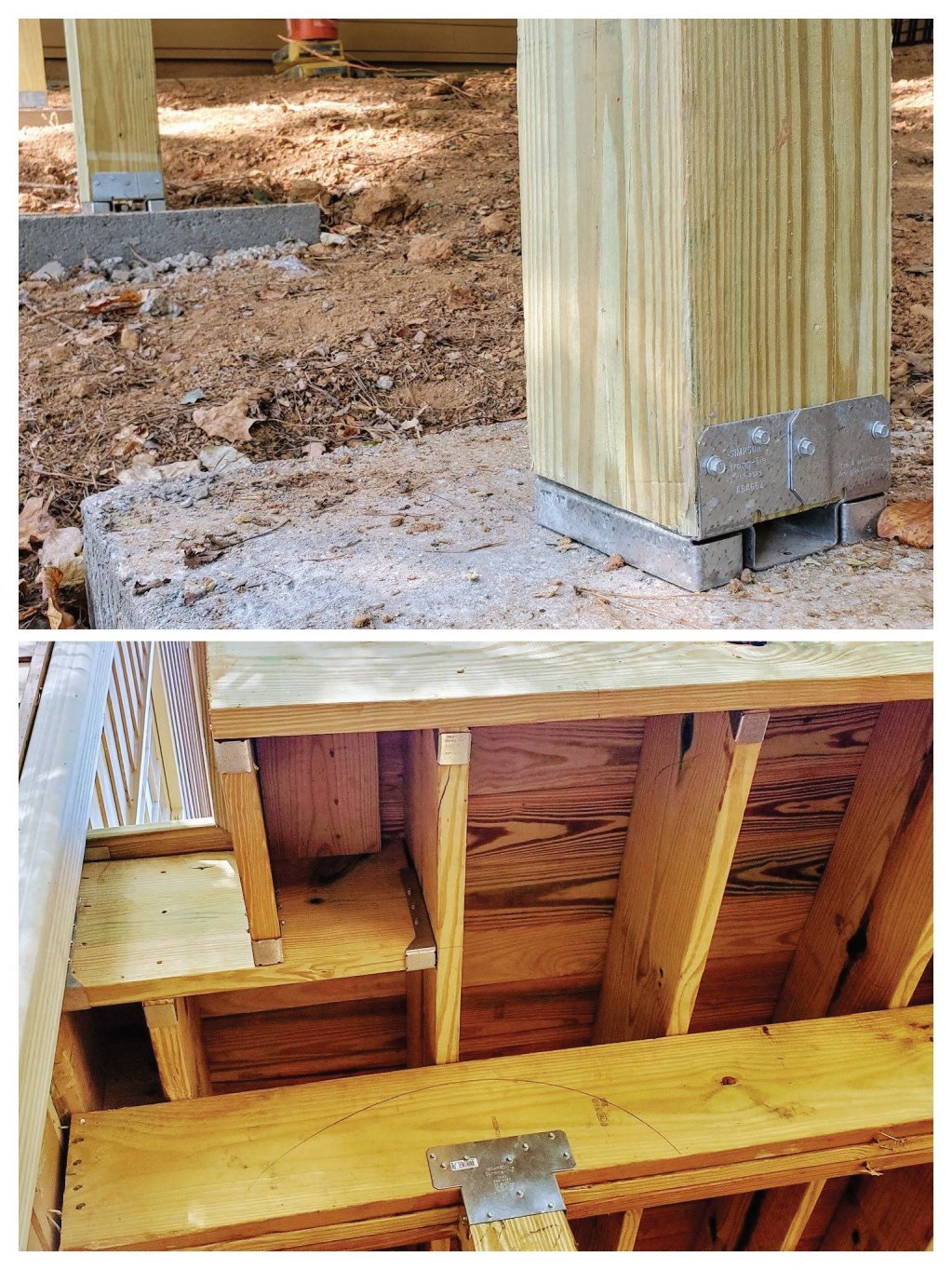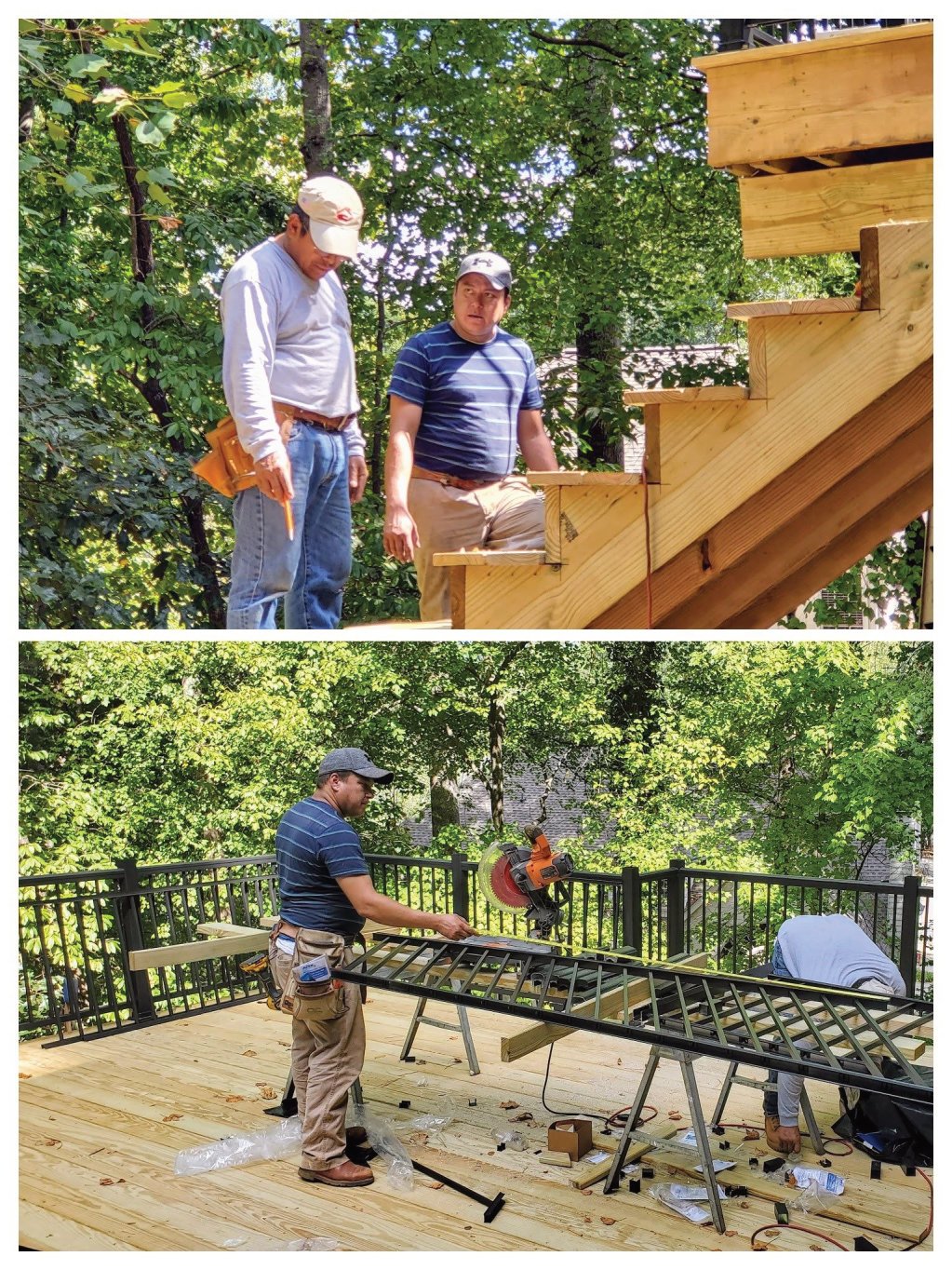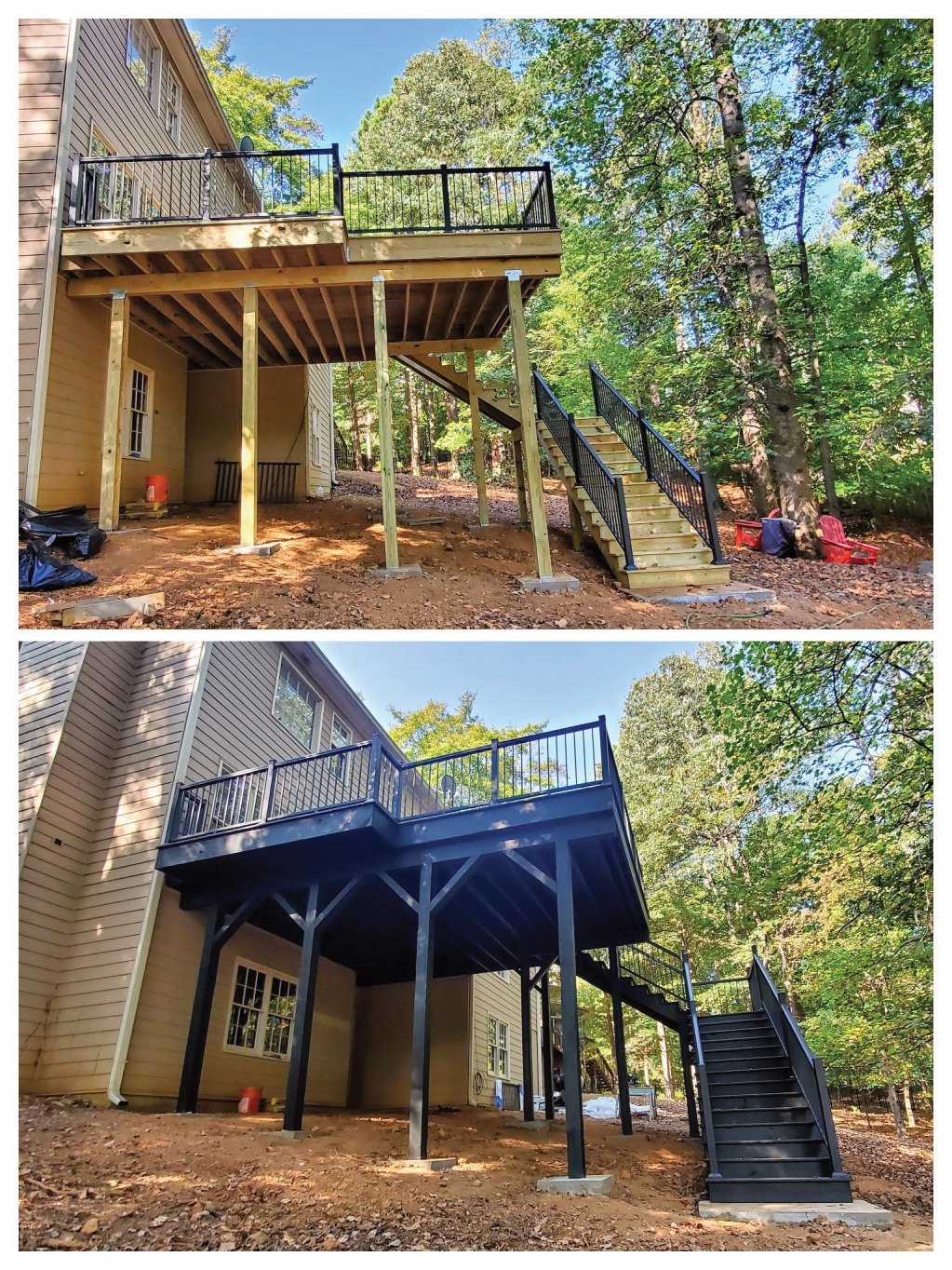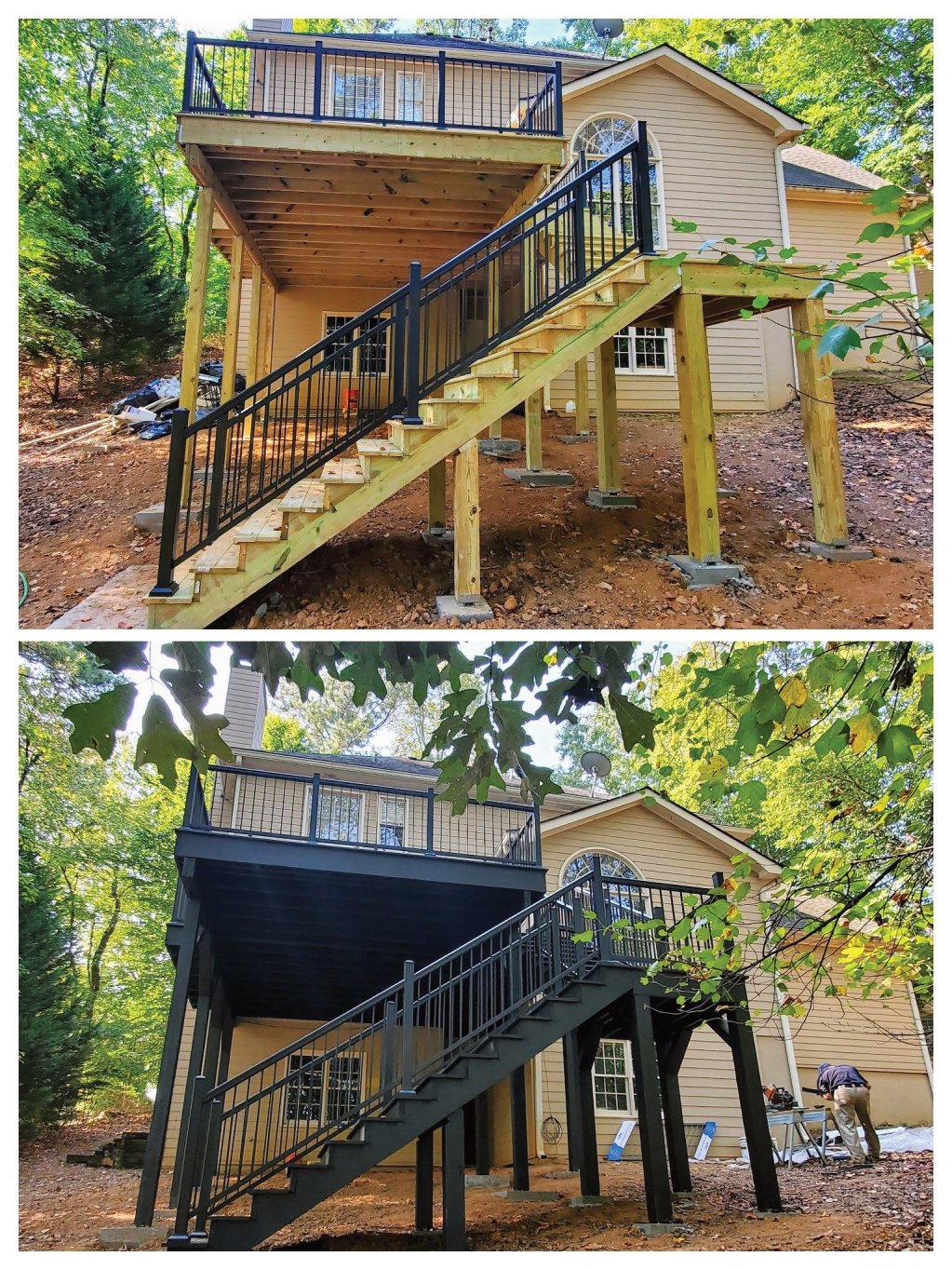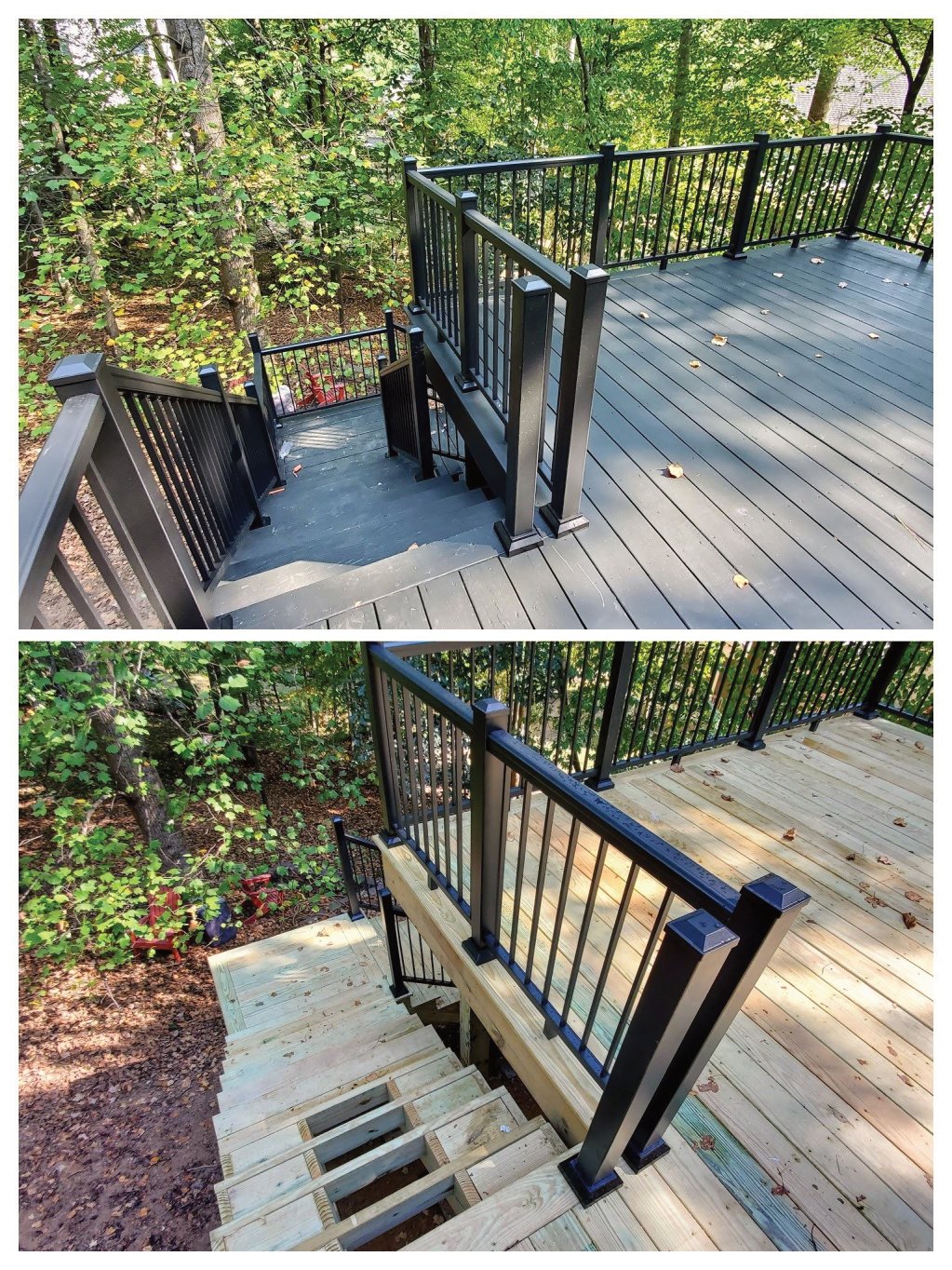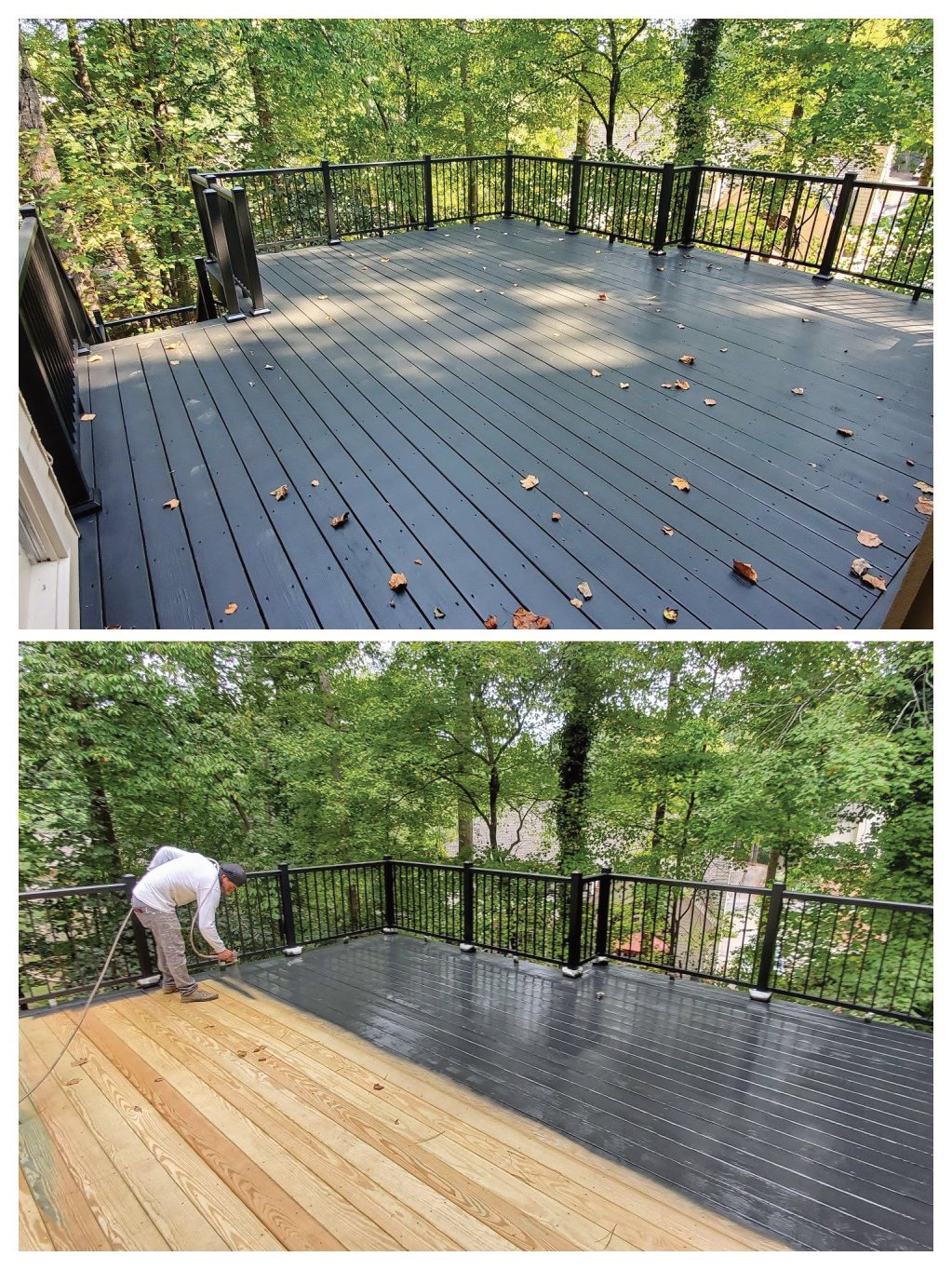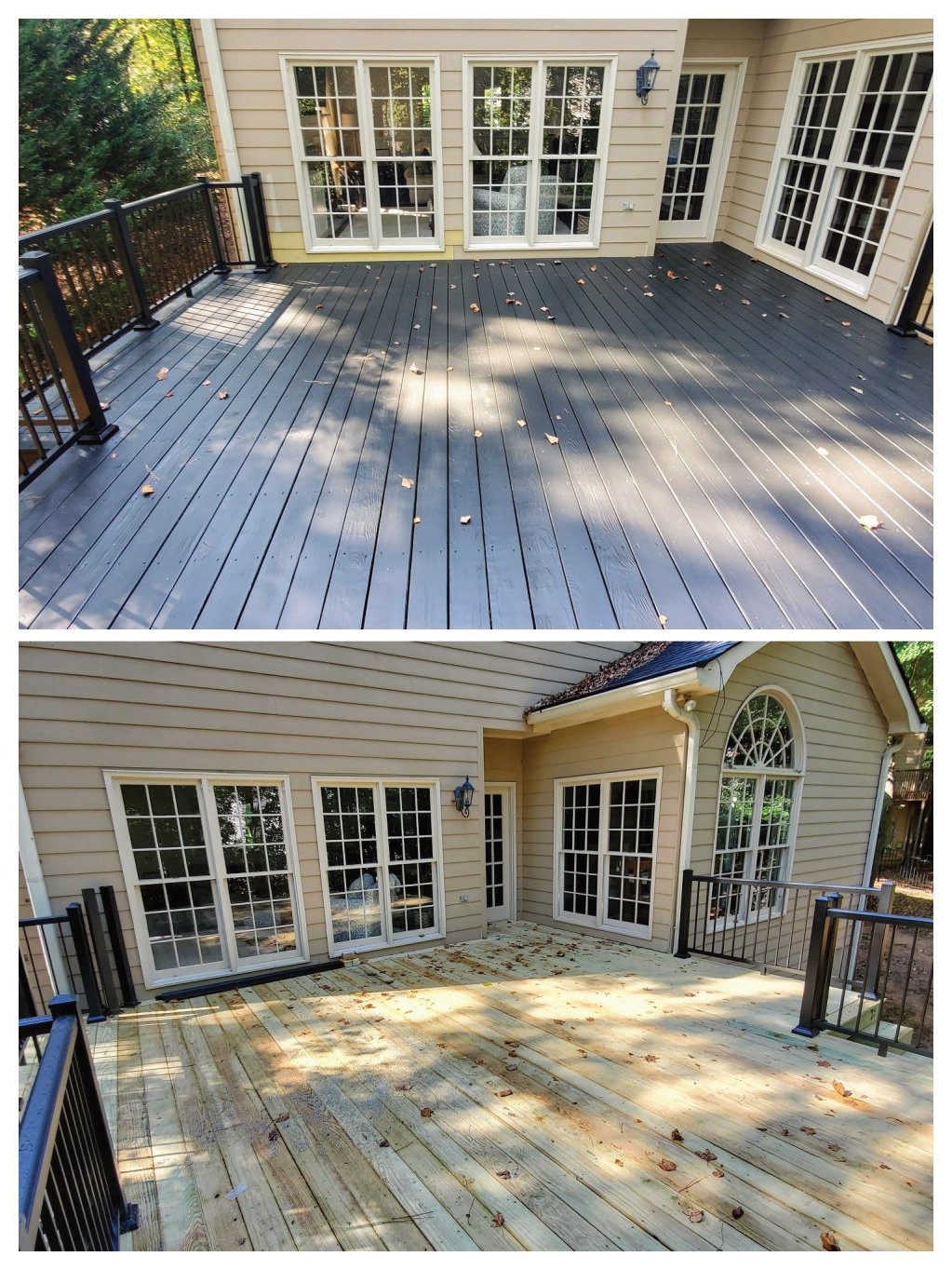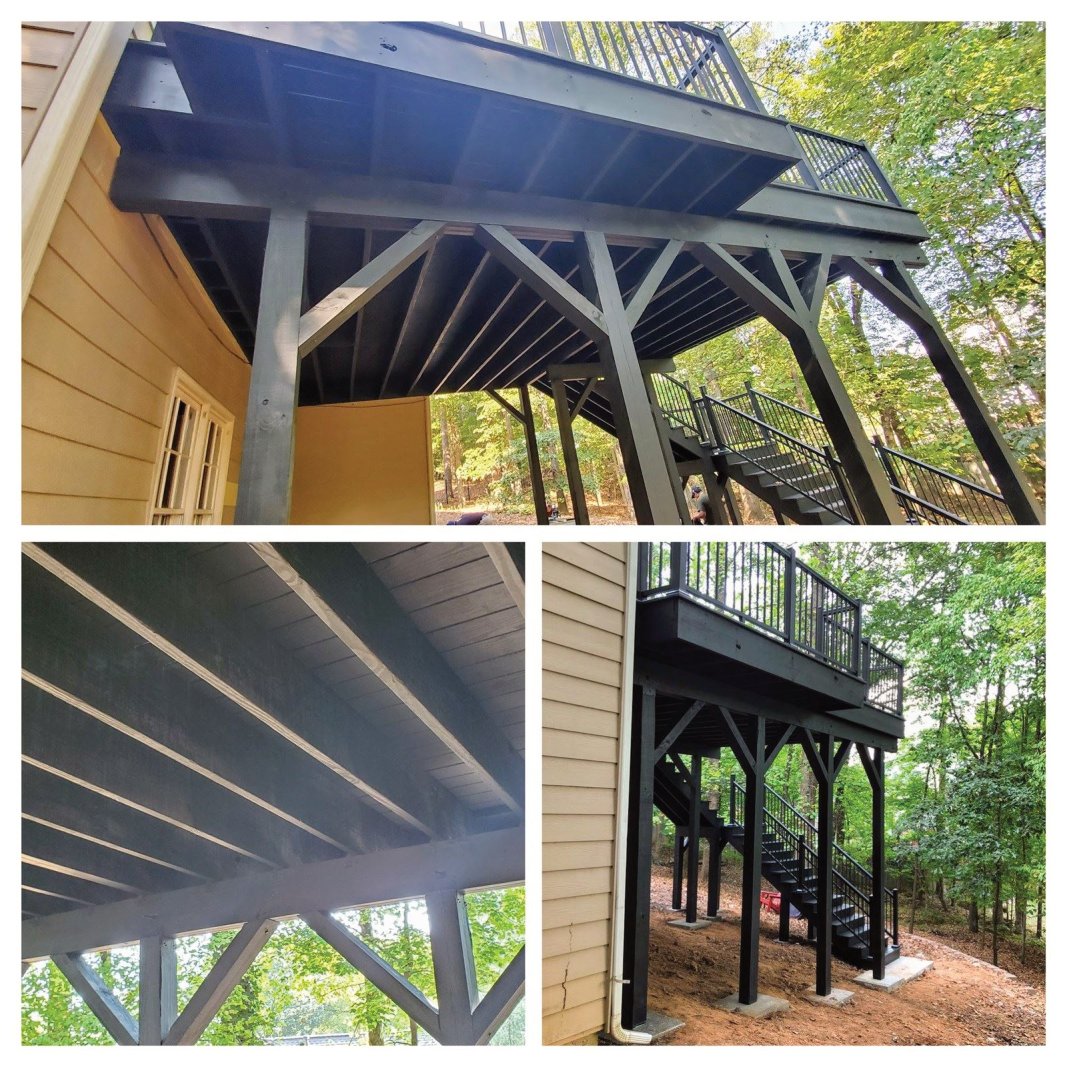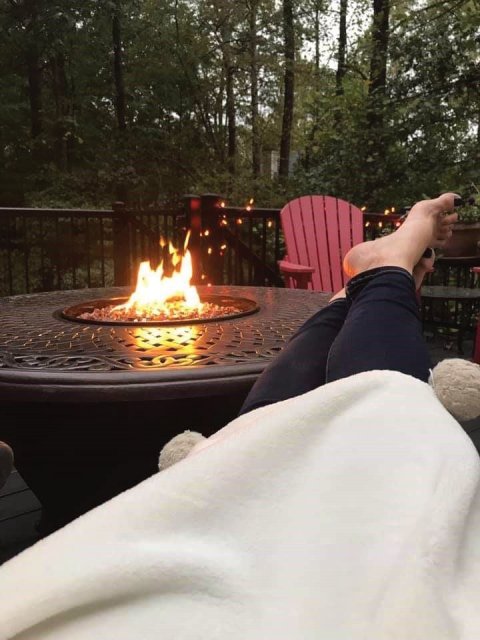 Yes, we're thankful to do multiple jobs in the same neighborhood. We've done several in this one. We've painted a couple of houses, remodeled a basement, a master shower, retaining walls and decks.Write your post here.
It may not seem like a lot on this truck but it's about all the materials we need to build this huge 20x20 deck. 
Back
in
Black
Many people think that the posts go up first but that's not the case. 
First goes the frame, then further down the process the frame gets squared, then lots of digging. 
We always appreciate referral business and it always makes us feel worthy  when it happens. 
This nosy fella couldn't believe we're back in his neighborhood again. 
This was a two-level deck that started out with a few damaged deck joists but the started never ended. 
Ultimately it didn't make sense anymore to repair the deck. 
We built it all new and installed beautiful 20' 2x6 deck boards. 20' boards means just ONE board per row. No split/cut pieces. No nail pops. 
The bottom was struggling and had rails when none were needed. 
The new deck was left opened for a much better view. The yard slopes down and let's the homeowner's see the that fella more often. 
We got the deck wet just for the sake of a better pic...haha. Not really, it's washed down before it gets stained. 
Here' she sits. Real purty. 
Very similar but not the same. Can you see the difference? There are a few significant differences. 
Like is never happened!! 
It's really awesome when we get hired right next door the a project we just completed. Lucky us!
This was is/was on the market but had issues with the front portico. The leaky roof ruined the framing framing and finish wood.
We started out with just one piece and off we went until we saw a lot had to be replaced. 
If you have a portico this is likely what yours looks like or very similar to. 
And this is what a water leak does to the wood. No bueno. 
We installed a heavy-duty self-adhesive roof roll. 
Here's the pre-painted finished look. 
Like it absolutely, positively, never happened. :) 
Without a doubt we're always, always grateful for referrals. EQUALLY is rewarding is when the neighbors stop by & visit with each other to see our work first hand. Yup, our work speaks for itself. 
We built a deck not far from this home earlier this year and got a call to help with this deck to your right. Long story short, the deck was strugglin' (mostly b/c it lacked the right wood connectors (hardware). 
We start our day as usual, checking the merchandise & product. That small pile is a complete 12'x20' deck. 
To the point: 
Galvanized 4x4 bases keep the stair railing posts off the ground to prevent rot from pooling water. Base is secured with a .5" wedge (concrete bolt) to the concrete & Simpson Strong-Tie Structural Screws
A 6x6 galvanized base is secured with a 5/8 wedge & Simpson Strong-Tie Structural Screws. 
The stair stringers are secured with "stringer straps" with approx 12 Simpson Strong-Tie structural screws. 
TWO (2) .5"x8 thru bolts, one two nuts and FOUR (4) washers secured the rail 4x4 post to the main deck frame. The adjustable 6x6 post cap & S S-T screws secure the post to the main frame. 
TWO corner railing posts with a small bracket to help prevent the posts from separating (you'll see it better in the pic below). Corner 6x6 brackets to secure the 6x6 posts to the main frame.
Bam!! It's only a dollar bracket but it prevents aesthetic and safety destruction. 
Check out ALL that hardware....2x10 galvanized joist hangers. Each is secured with SIX (6) 1.5" & FOUR 2.5" Simpson Strong-Tie STRUCTURAL screws. TEN structural screws per joist hanger. 
The details? 
How about only ONE 2x6 top hand rail per section? NO CUT PIECES. 
Better yet, how about ONLY ONE TWENTY FOOT BOARD per row? Check it out. One board per row, not cut pieces not "nail pops."
BEAUTIFUL!!
Once stained or painted, you can't even notice the hardware. 
The top 2x6 handrail AND the two 2x4 top & bottom rails (the boards where the balusters are nailed on) are also just ONE long board. This keeps the deck rigid and safer. 
Lot's of details in this otherwise kinda basic deck. 
We love being referred and we love it even more when our clients call us back for more help. 
Last year we were glad we helped these homeowners with a very small deck repair job. 
This month they called us again not sure if they needed a new deck or just more significant repairs. 
A new deck was not needed but the lower decking and stairs had to be replaced and then of course a new color made it feel completely new. :) 
Here's our homeowner taking notes.
Notice the slanted deck boards?
Our deck lead, Armando, wasn't a big fan of the 45 degree boards and recommended nicer longer boards in standard fashion. 
The look is much nicer and I always love when our Red, White, and Blue makes the pic. 
Believe it or not, the stairs were the bulk of the work (they always usually are). Stairs surprisingly always take a lot of labor AND lumber. 
But they sure look good!!!
Repeat..get it? 
Mr. Homeowner was happy with our work as well...
...and so was Mr. Itsmyhelper.com  

We're always, always grateful for the kind clients, friends and family that refer us on Nextdoor. 
We got a call from a new homeowner to build a new deck for his family and we were glad to have won the bid. 
Every now and then my rug rat(s) like to have a "Take Daddy to Work Day." Here we are at PMC Building Materials in East Cobb. 
This is a fairly new subdivision, but like many homes I've observed, people love the natural look of a new deck and never stain it until unfortunately it's too late to save the lumber. Click on this pick & see the handrails. 
Every now and then my big rug-rat(s) help and on this day my son, a U.S> Marine now going to school, drove our mule to drop off some materials. 
Bam! Click on the pick to see all the hardware we install to keep your deck together and safe. 
Notice the plywood on top of the 2x10 deck joist? That's our water proof deck cover system. It's starts with pressure treated plywood.
We then cover the plywood with granular roof rolls (same stuff used in roof valley's on your home). The stips you see provide .25" clearance for water run-off. 
We then install a gutter and downspout for water control.
And just like that you have a dry underneath. Guess what? You can install fans, recessed can lights AND a finished ceiling!!
(psst...look at the hardware holding the 2x10 joist hangers)
More hadware...each joist hanger has TEN structural screws. 
A great thing from code standards is to keep your expensive 6x6 support posts above-grade and resting on a galvanized post base with EIGHT structural screws. 
Yes folks, hardware makes all the structural difference. Many, many times it's not the lumber that gives but more so the connections. 
These are beautiful TWENTY FOOT premium deck boards. Yes, ONE board per row. No cut pieces. 
We use Sherwin Williams SuperDeck stain... great stuff. 
One board per row...love it. Same goes for the top handrails. ONE board that helps maintain structural integrity.  
Here she sits....new and beautiful. 
We really enjoyed the project below. We built a deck, a retaining wall, and fence. 
The home owner decided on TimberTech's Tropical Collection: Antigua Gold for the main deck and Antique Palm for the borders. This collection has a beautiful real wood grain look. One of my favorites. 
Here's the design the home owner approved. 
Notice the fence in the back ground? We built it too.
It's amazing how compact all the materials are when delivered. 
One of our concerns from the initial visit is how low the deck sits. Low-lying decks are actually more laborious and challenging than a normal height deck. 
We certainly did not want to build the frame directly on the ground. But we didn't want to excavate too much of the Earth (none of it really) because we didn't want to create an issue with pooling water. 
This is what happens when lumber lays on the ground. It appears that some joist rotted and the fix was to "sister" (sandwich) the joist but it really did nothing. 
This stuff was so brittle and done. 
We loved the tree...the home owner said it can't be killed. It will grow back. 
More rotted lumber.... no bueno
It never dies, so off it went this tree. 
It was more than we anticipated. 
Finally a clear work site for us to start to figure out how to build the frame. 
We end up resting the lumber on concrete footings very similar to regular builds but with out the 6x6 posts. 
We did some excavating and it created an extra day of work.
We couldn't use the 2x10's like we like so we doubled up on smaller dimension lumber and spaced the joists at every 12" on-center instead of the normal 16" on-center we usually do. 
]It turned out awesome - notice the square concrete footings? 
Great looking deck frames. 
Missed it by that much! 
This was a beast to deal with. 
Remember that fence? There is is in the back ground left. 
Oh, here's the retaining wall the homeowner added to the project. The ground didn't even seem that high but it created a lot of dirt and two more days of work. 
But it was certainly the right decision to make. Over time the ground would've likely eroded towards the beautiful new deck. 
Finally some decking is making on to the deck. We're a happy bunch when that happens. 
More progress...this pic shows the grey conduit & junction boxes we use for the lights. 
Coming together nice. 
Back to the Future
It don't get no betta...you betta, you betta, you bet.
Simply beautiful...the pergola posts are 4x4 posts with COMPOSITE POST SLEEVES. Not only does it look great, but the posts never have to be painted. 
Can't wait for the tree to grow back,  

Almost done...
Here you have it...done with riser lights and post lights as well. We're proud of this job. 
Some jobs we enjoy more than others, particularly on warm sunny lake days. HeeHee
We build a lot of decks with these folks....great products, awesome warranty's (30 years), better people. 
This was truly a unique build for us because we don't like waste. Particularly at $4.69 LF. As usual we designed the deck to maximize every LF and it's why you see sections. The product comes in 12', 16', & 20'.
Another main goal was to maximize the view for obvious reasons. 
The railing system was too robust for this view. 
The problem was that the 6x6 rail posts were part of the actual support posts (more on this down the scroll).
There was a screened in room that also required too many 4x6 posts. which further obstructed the view. 
Here was an early design but we still weren't too happy with keeping the 6x6 rail posts. 
So we said, "the heck with these posts!" Actually the home owner said it and we concurred. :)
We did a couple of things. We cut off the 6x6 posts....
...and we replaced the 2x10 outer rim joists. Why? They were too old and badly weathered. New 2x10's will not only extend the life of the support structure....
...but are better suited for new primer and paint. Old wood doesn't hold paint/stain well at all. 
This was a nice screened in room but it came a premium to the view. 
From way too many posts to two 6x6 posts.
Take a close look at the cut pieces. We left inches where poor design would leave feet per board on the floor. 
The decking turned out great. 
So what did we use? 
From AZEK's Vintage Collection the homeowner selected Cypress PVC main decking complemented with Mahogany borders. Nice!
The old deck
The homeowner is a hands on persona and really did a good job maintaining the wood deck. 
But as wood becomes obsolete for these applications (decks)....
The homeowner will never have to spend stain money, nor will he have to worry about wood rot or split. AZEK comes with a 30 year fade & stain warranty. On the lake that means everything just about. 
      Muy Nice
Before
During 
Getting it done
Looking awesome. 
There is no better professional feeling than someone important to your success choosing you for their home improvements. 
Yes, it's a BIG deal for us. 
It's no secret that we're big supporters of TimberTech and AZEK products. Great products, better people. 
The old wood deck...it did a good job but wood for these these applications is almost becoming obsolete. 
The hot tub is still still cool. All we usually see are the old tubs; hopefully they've been modernized because rare is the occasion that people want to keep them.  
So we demo'd the old deck and before we move forward on the build we have to install new flashing so several reasons. 
Bare Naked Decks
BAM!! Awesome,,,,Pecan decking from TimberTech's Legacy Collection with Mocha Borders (Legacy Collection). 
The railing system is TimberTech Radiance Rails (all composite) - no painting, no splintering...
...just a bunch of LIGHTS!!
But seriously a well built deck is often determined by how well it holds up. 
Most of time when I inspect a deck it's the connections (the nails, the old way of nailing a deck together) that fail before the actual lumber does. 
We use Simpson Strong-Tie Structural Screws (#9's) as you'll see below. 
Here we're using Simpson Strong-Tie  heavy duty "triple-concealed joist hangers" with SS-T # 9's to connect the deck joist to the deck ledger board. 
These are also SS-T "hurricane ties" that keep the deck joists connected to the deck beam to prevent strong winds from lifting the main deck. Each hurricane tie has TEN (10) SS-T structural screws. We use easily 500+ screws per avg size deck build. 
Yes, it's all in the fasteners AND hardware. We don't do the old "toe nailing" system to connect wood. This is a "double shear" joist hanger with TWELVE (12) SS-T #9's. 
6x6 support posts no longer get buried into the ground. They sit on 6x6 galvanized bases above grade to prevent rot. The 6x6 post and base rest (secured with a 5/8 wedge screw) on these concrete footings.
Notice the hardware on the stair stringers. Glavnized and secured with a total of TWENTY (20) SS-T #9's. 
Get it done...
Composite Decking - Bam!
Composite Railing - Bam!
Post Cap Lights - Bam!
Riser Lights - Bam!
Flagstone Landing - Bada Bing!
It's sooo much nicer in person....
The Before
The During
The Almost Done
The Done
The Bam Bam!!
We appreciate our relationship with AZEK/TimberTech very much and work well together. We were grateful to have been part of this project.
This beautiful home needed an awesome deck to complement it. What we built below certainly does. 
Out with the old. The deck was out of code but most troubling was that the 6x6 support posts rested on above-ground concrete footings like the ones you can purchase at Home Depot. Big no-no.
Here's our new framing with temporary support posts. 
BAM! This here is a beautiful deck. We also replaced the support posts for the sun-room and in fact added a middle post.
Turns out the above-grade concrete blocks sat on concrete footings (likely a new construction decision). We put rebar to ensure our concrete pour/footings wouldn't shift. 
We use 3000 psi concrete and forming tubes for our footings. 
As you can see the new deck has a nice angled overhang which now allows for a nicer view. The back yard is is very very nice. 
If you don't see a lot of hardware on your deck or other decks it's likely not to code nor build strong. We use TEN Simpson Strong-Tie structural screws per joist hanger.
In this image we also used a triple concealed heavy duty joist hanger for load purposes. We know what order and why we need it. 
Footings look great as does the framing. 
Framing from the Top
BAM!! Notice the little riser lights on the steps? Looks great. 
The homeowners actually did a very good job maintaining the original deck. But as you can see it was a tiny bit tight. 
The overhang makes a spacious difference. 
The black Premier Railing with Ashwood decking from TimberTech's Legacy collection makes ALL the difference. 
We added post lights on each 5.5"x5.5" posts. Each post also has a black skirt on the bottom for a great finished look. 
Looks awesome. 
/