Shopping Cart
Your Cart is Empty
There was an error with PayPal
Click here to try again
Thank you for your business!
You should be receiving an order confirmation from Paypal shortly.
Exit Shopping Cart
Improving the American Dream

There's no business like referral business. There's no business I know. :)
But local business is a little sweeter. 
We actually did some minor drywall repairs inside but I can't find those pics. 
From the inside came a few other things the homeowner needed. 
We needed to replace the rotted trim and better secure the gutters. Easy Peasy.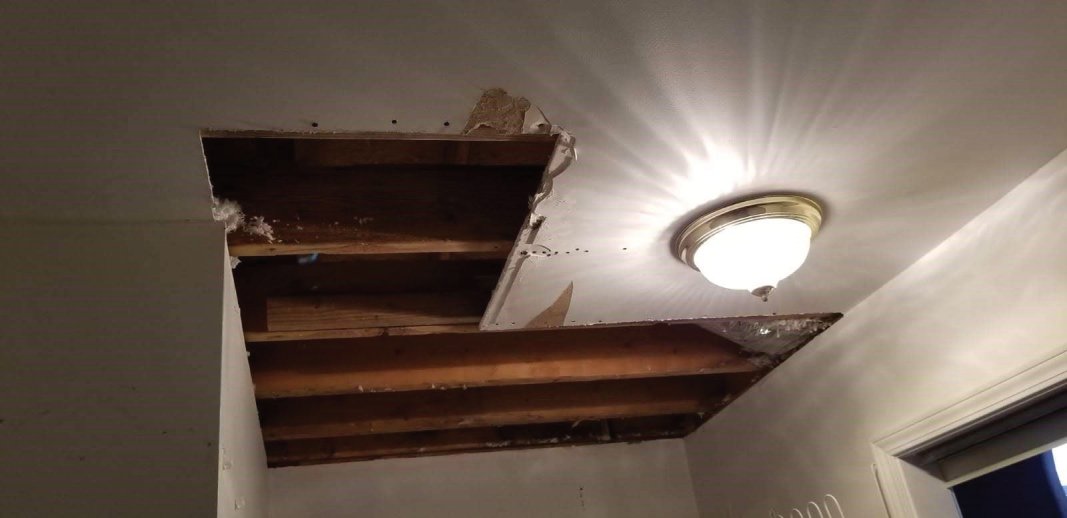 ...and unfortunately, it'll really cost more money and more hassle. 
It's hard to see the pine-needle build up but it occurs and unfortunately it cause water/moisture to work it's way down. 
In this case it started a small leak in the master closet.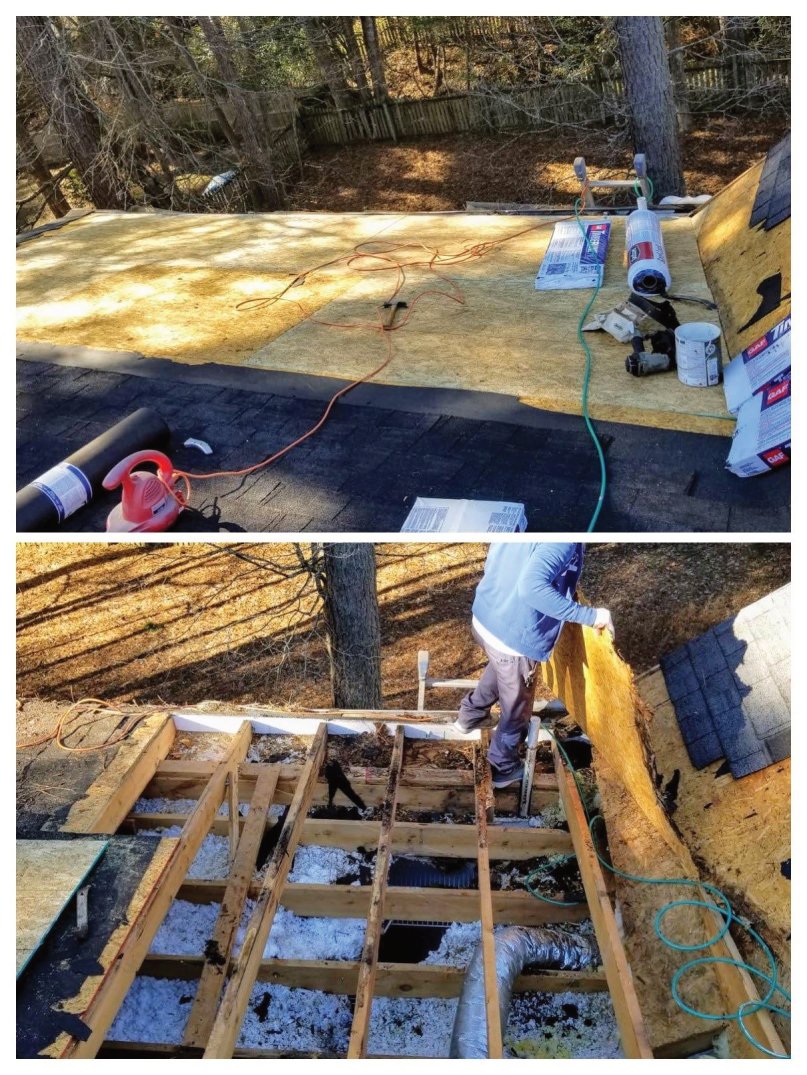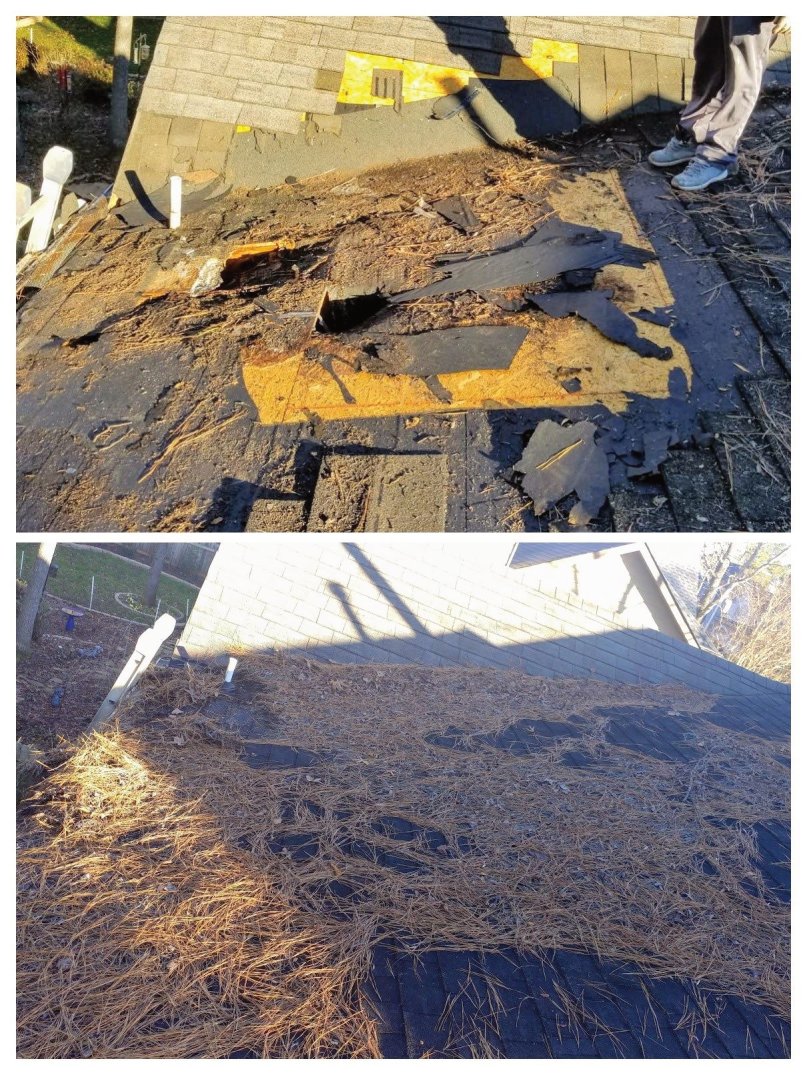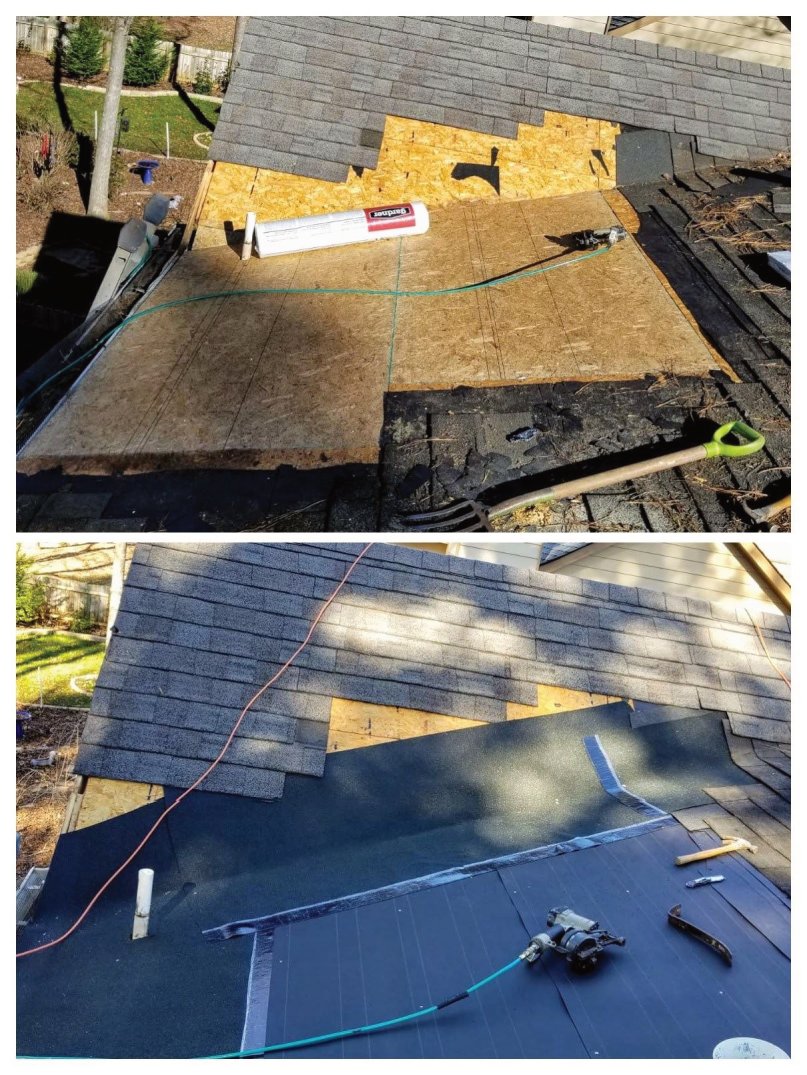 As you can see the damage was pretty severe considering pine needles. Maybe a big branch could've caused the problem but there were two separate places on the roof with the same issue.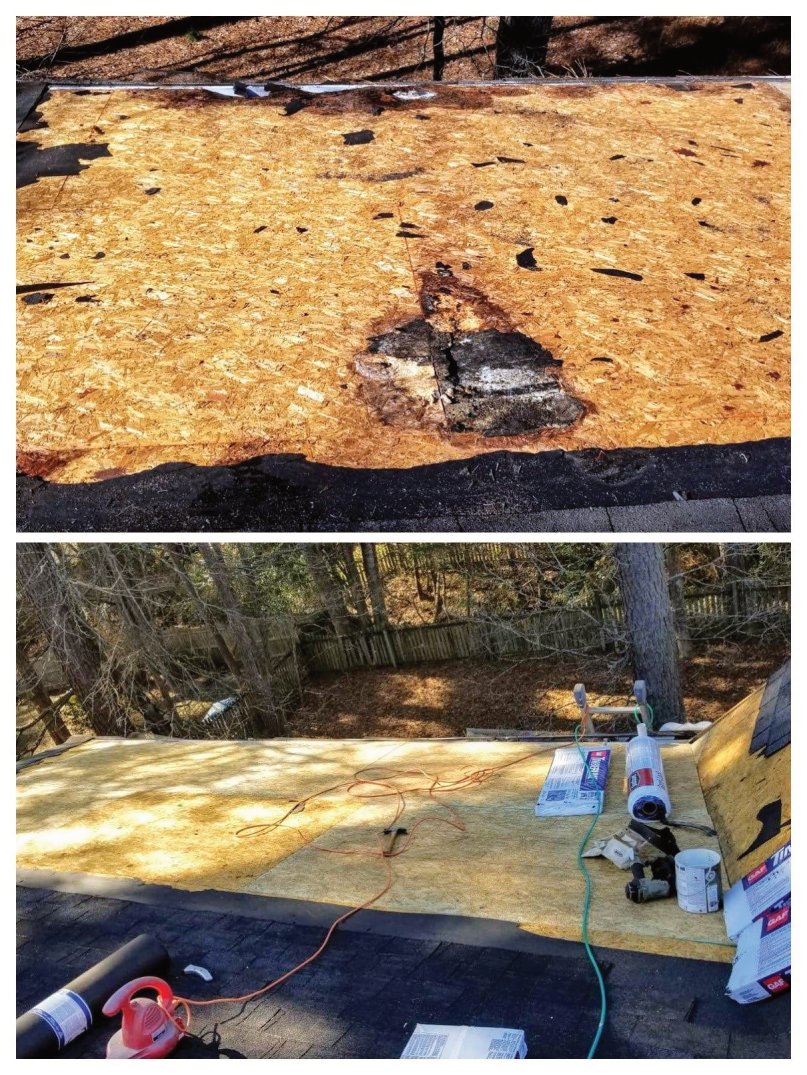 We had to replace a lot of OSB sheathing, 
Here's the second spot we identified.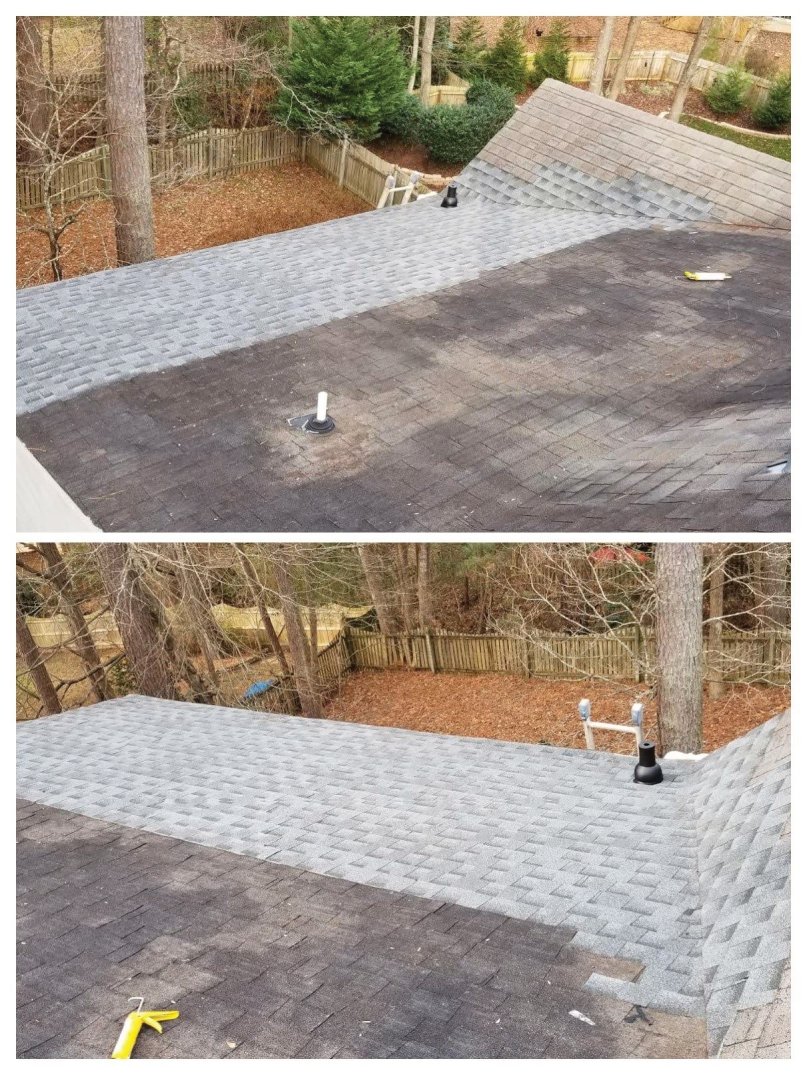 We installed new OSB sheathing, new felt paper and added a granular surfaced roof leak barrier in the valley. 
Here's an entire section replaced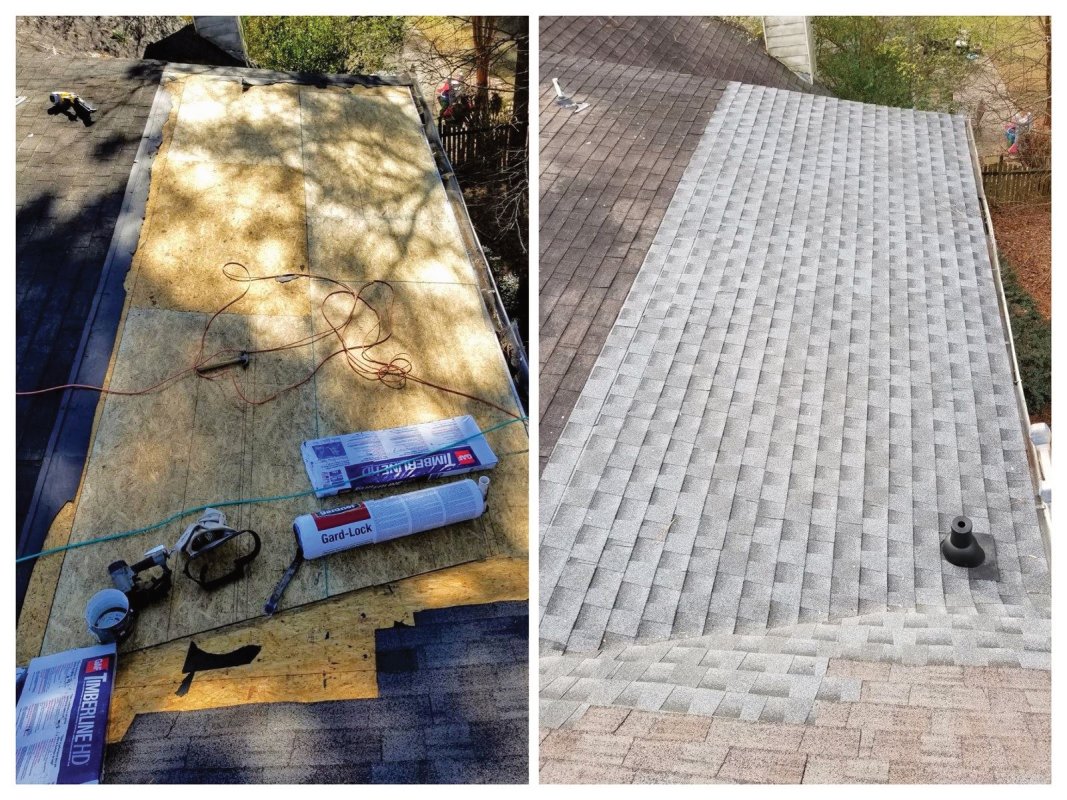 with architectural shingles. 
This home improvement project is driven by passionate vision that soon will come to fruition. 
As you can see it was a little unassuming split-level  that now has some serious curb appeal (and we've not even done yet). 
Gone are all the small windows that made this home feel small on the inside. 
We love the lights over the stone. Love the well lit porch. 
Nice 12' real tongue & groove ceilings. 
How about this?!! 
We've installed re-purposed 5/4 deck wood for siding and it looks even better in person. 
Sorry, I love this. 
Looks sooo good!
The deck wood has what we call a Level Two finish. It's not the original surface from when we demo'd the deck, however, it still has a rustic finish by design. 
More of the tongue & groove ceiling. 
Next is the concrete slab and sidewalk. 
Love the well it front porch. Particularly since the home is a good bit down slope from the street. 
It's really awesome when we get hired right next door the a project we just completed. Lucky us!
This was is/was on the market but had issues with the front portico. The leaky roof ruined the framing framing and finish wood.
We started out with just one piece and off we went until we saw a lot had to be replaced. 
If you have a portico this is likely what yours looks like or very similar to. 
And this is what a water leak does to the wood. No bueno. 
We installed a heavy-duty self-adhesive roof roll. 
Here's the pre-painted finished look. 
Like it absolutely, positively, never happened. :)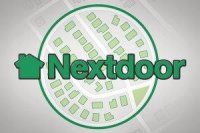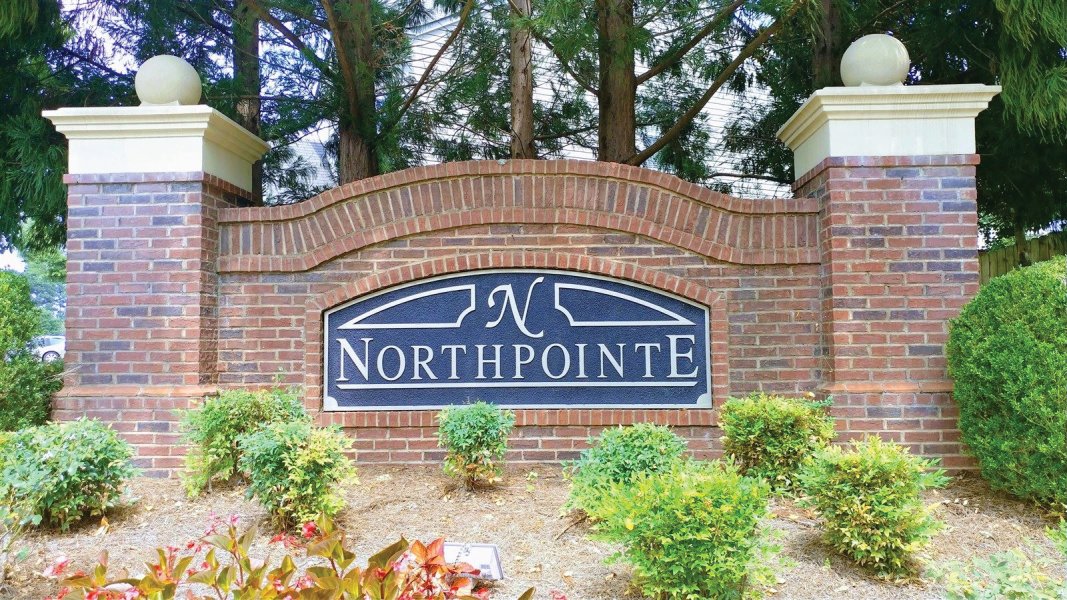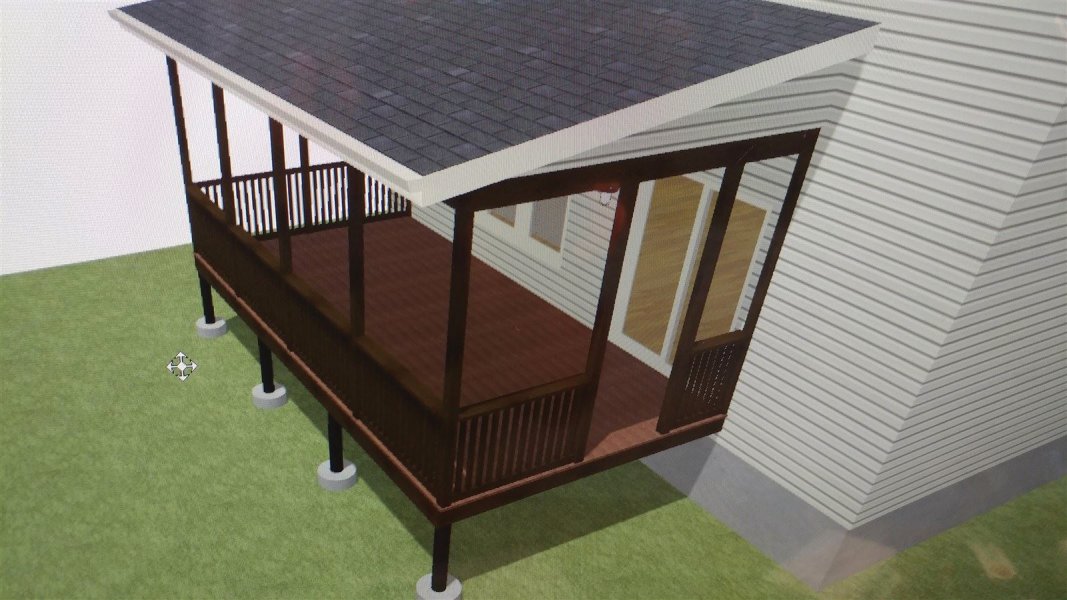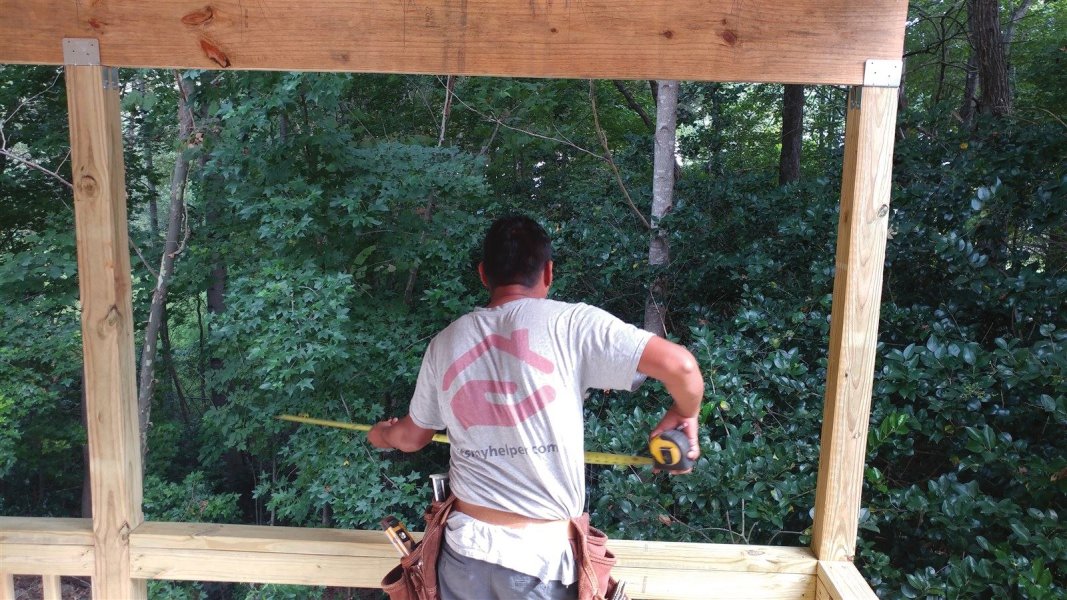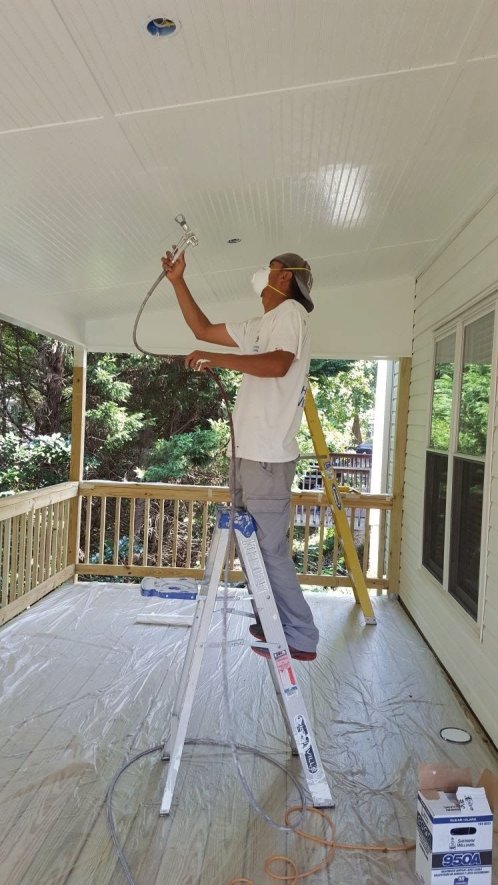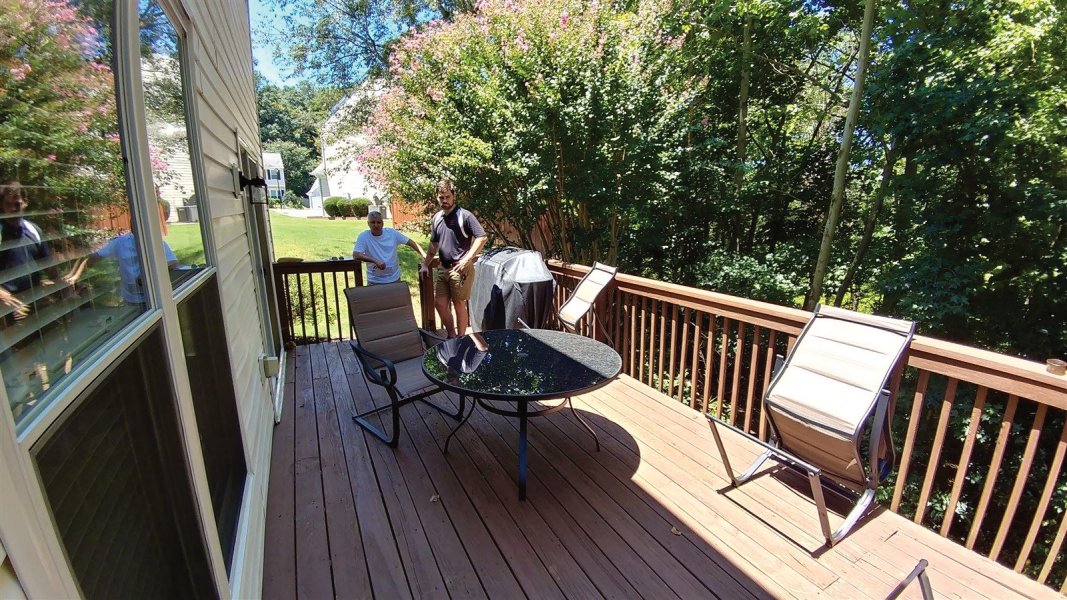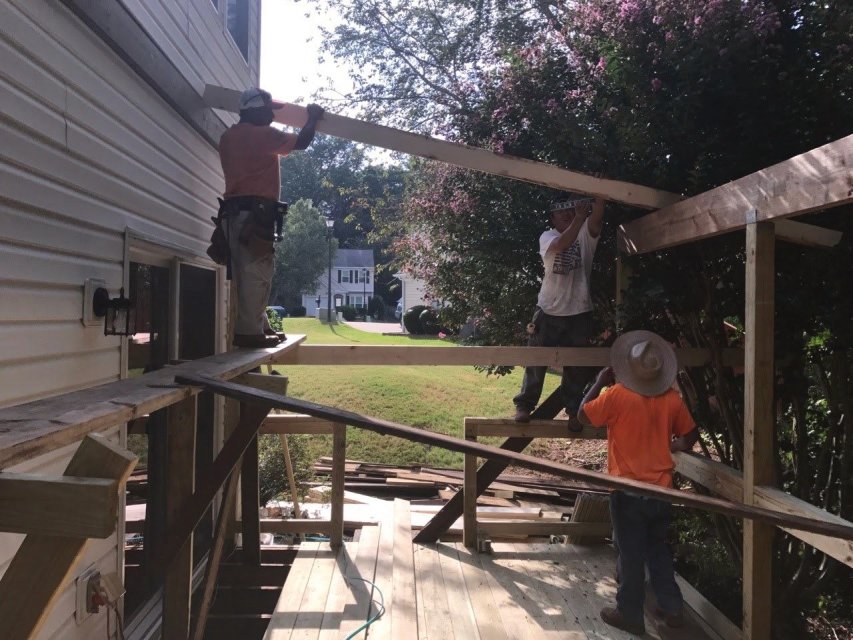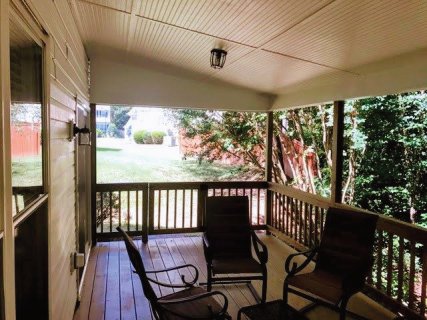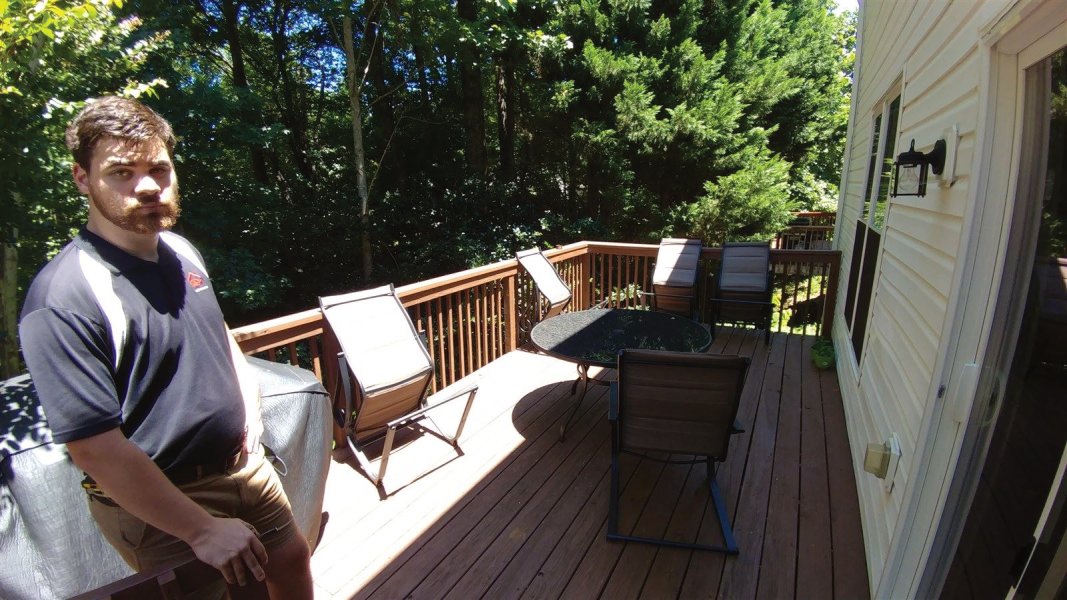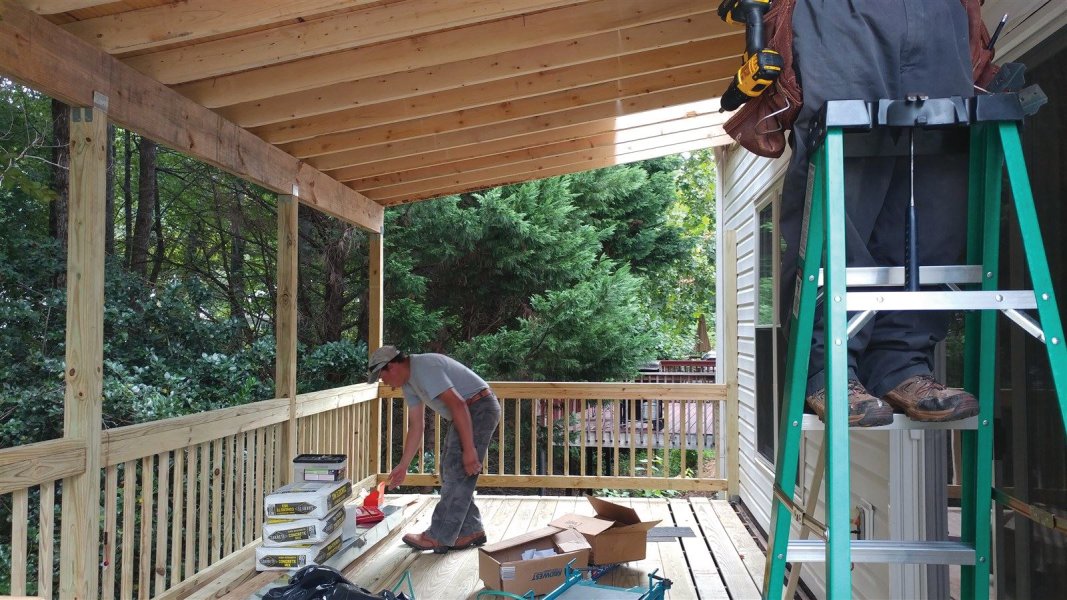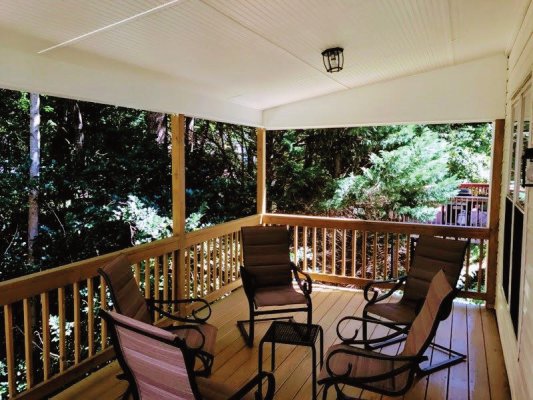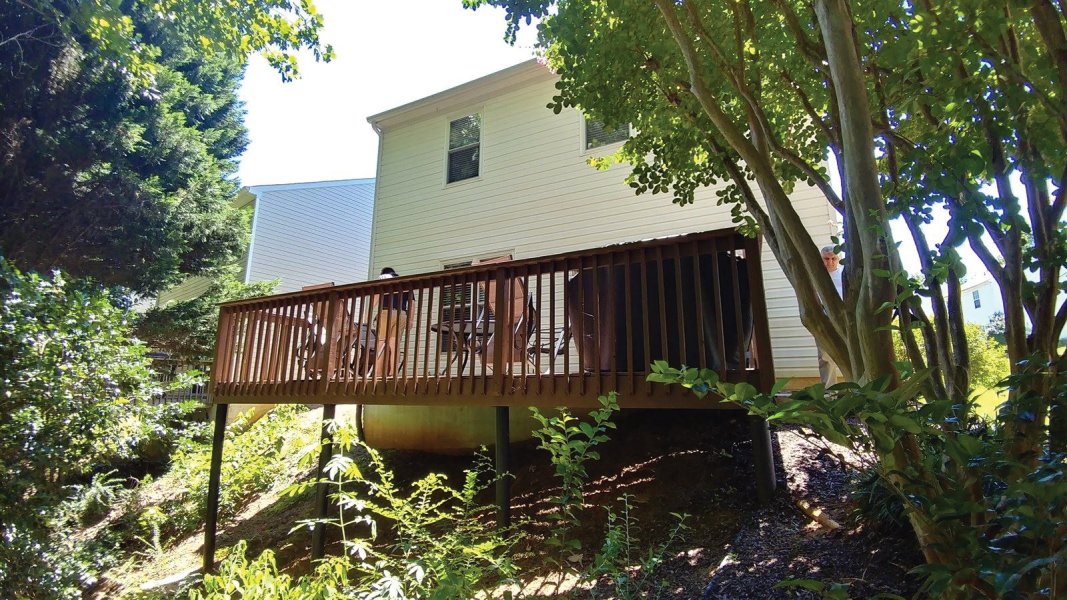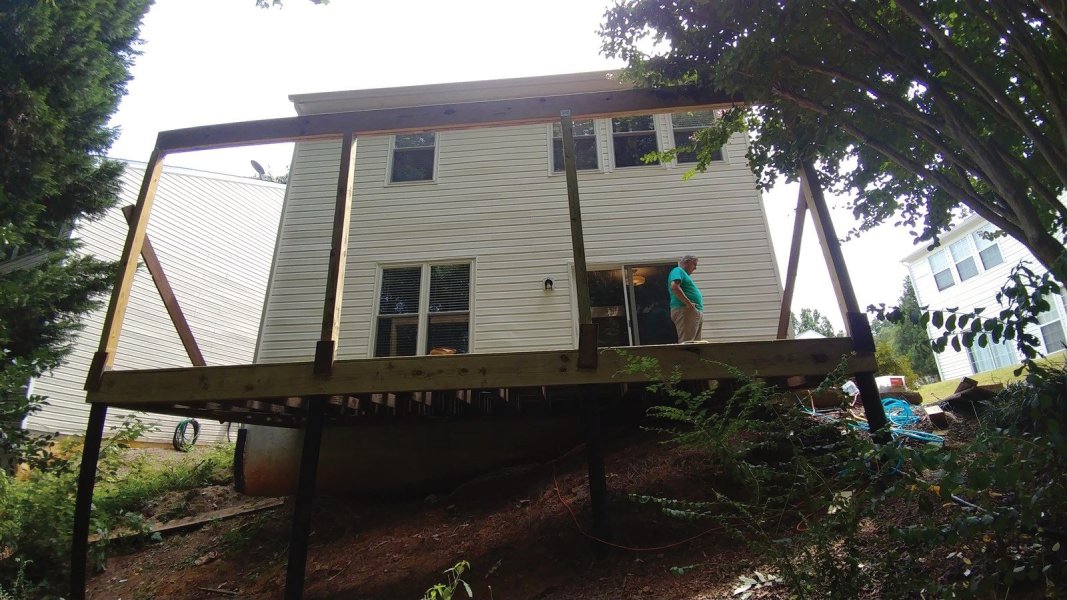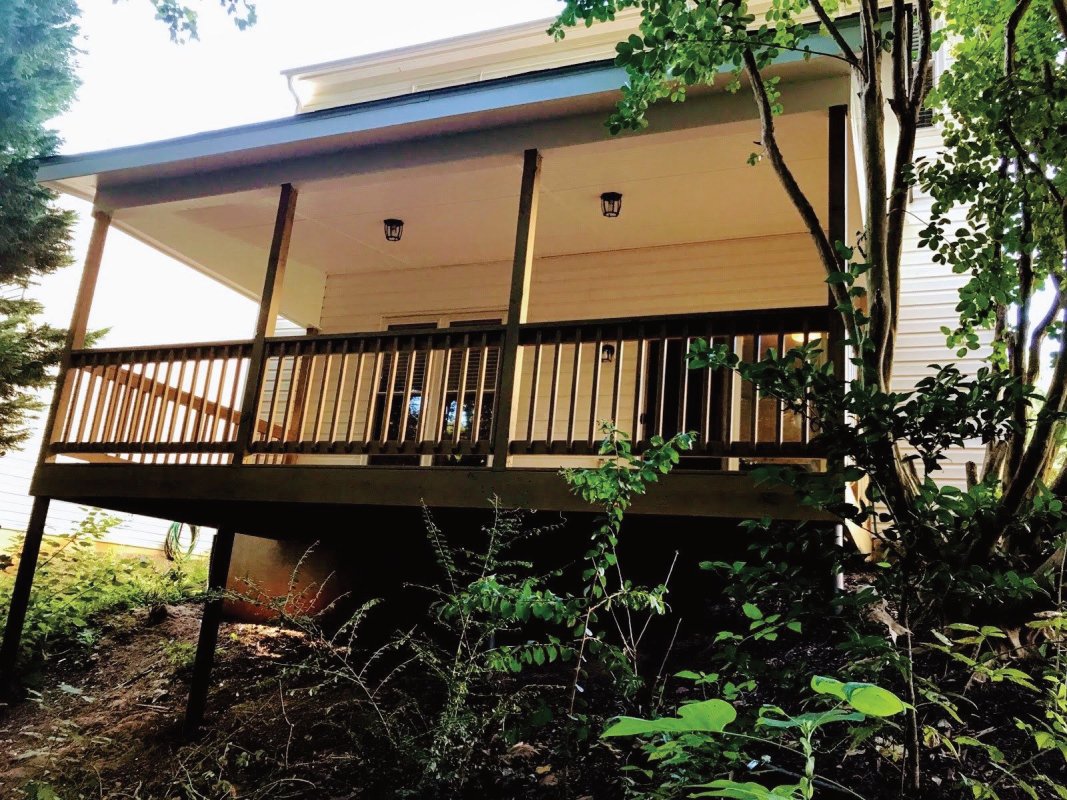 ALPHARETTA, GA: I've always found it interesting how we as humans traverse this globe. Several hundred years ago all this was a jungle, today it's a different kind of jungle but still a jungle. 
Our client recently moved in from Venezuela and found us via Nextdoor (thank you thank you).
There's a lot of Alpharetta neighborhoods....you'd be surprised how many. 
Like many homes we see, this home had a tree line but no shade to speak of. We provided this rendering for the homeowner to give him a better visual of what we had in mind. 
And off of to work we went. Look at all them trees. 
We used Sherwin Williams SuperPaint with a semi-gloss to help repel moisture. It looks beautiful.
The sun really beat the deck boards down.
We installed new TWENTY FOOT boards...yes, one board per row (we're not fans of cut/staggered boards at all. The boards were secured with polymer-coated deck screws and as you can see the start of the shed roof.
Looks how beautiful. The homeowner made an excellent selection for the deck and railing stain. The stain closely mimics the natural color of the lumber and  looks really, really nice. 

Our U.S. Marine that helped us for the summer. Look at the the tree line....
We're building away. 
Check out the deck railings and decking. It's stained, looks like the color of lumber, looks great, but  I can't recall the name of it!! 
Before we arrived.....
The transformation.....
Golden...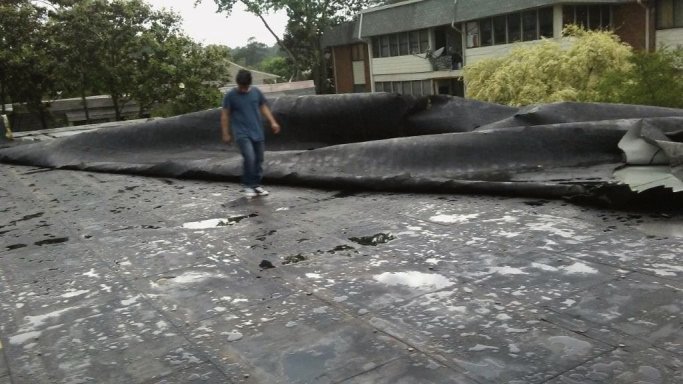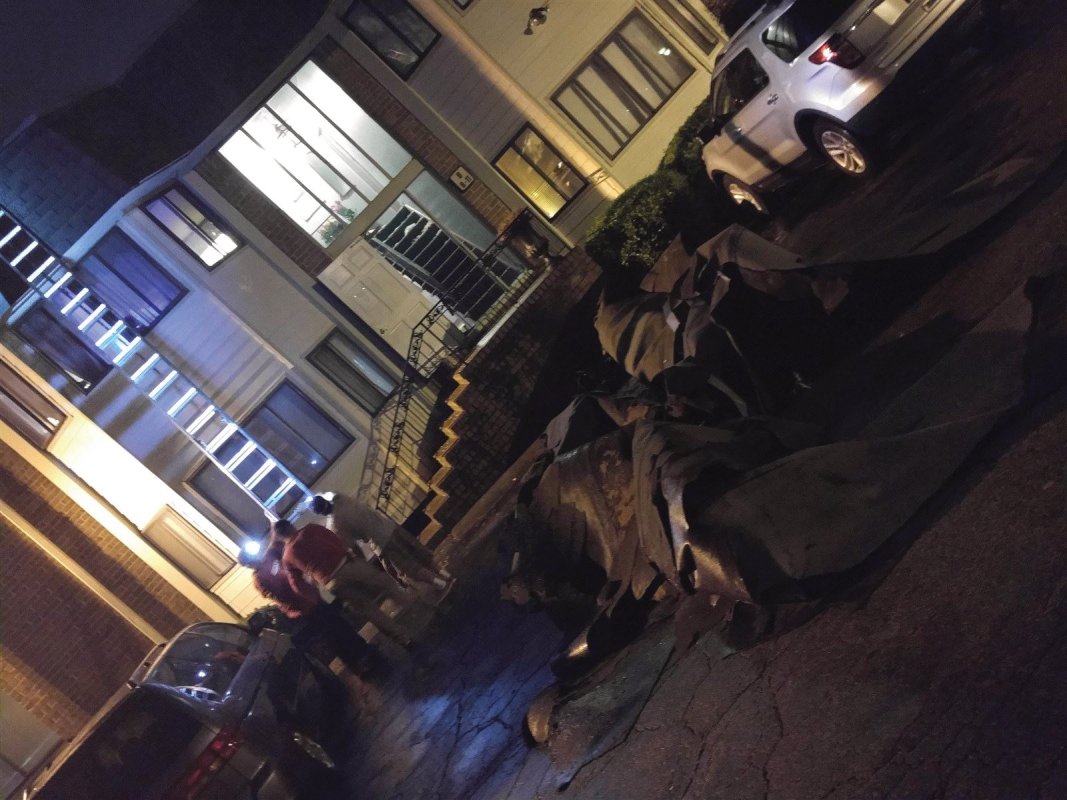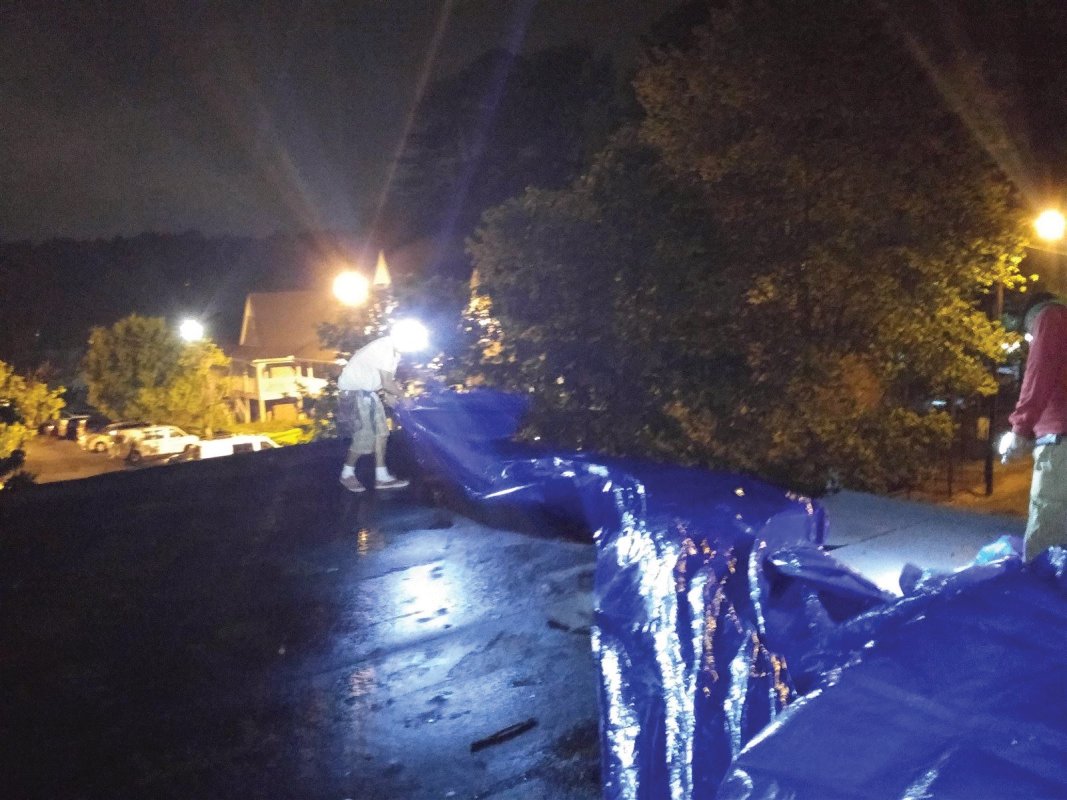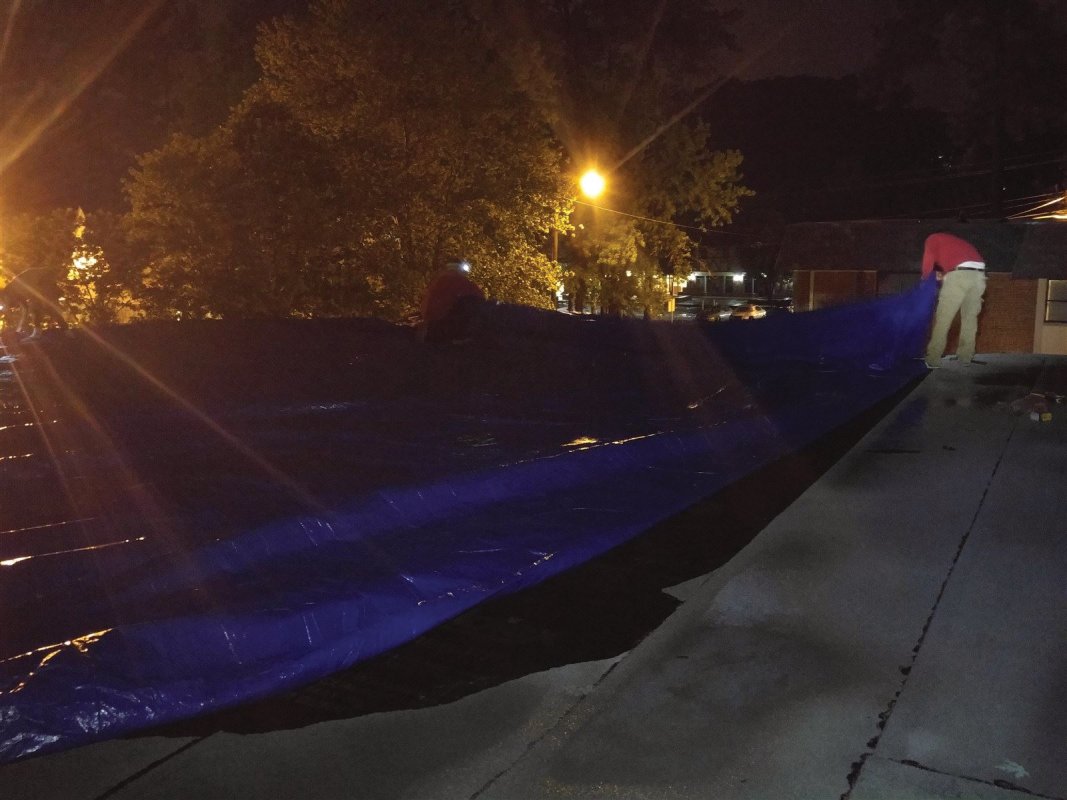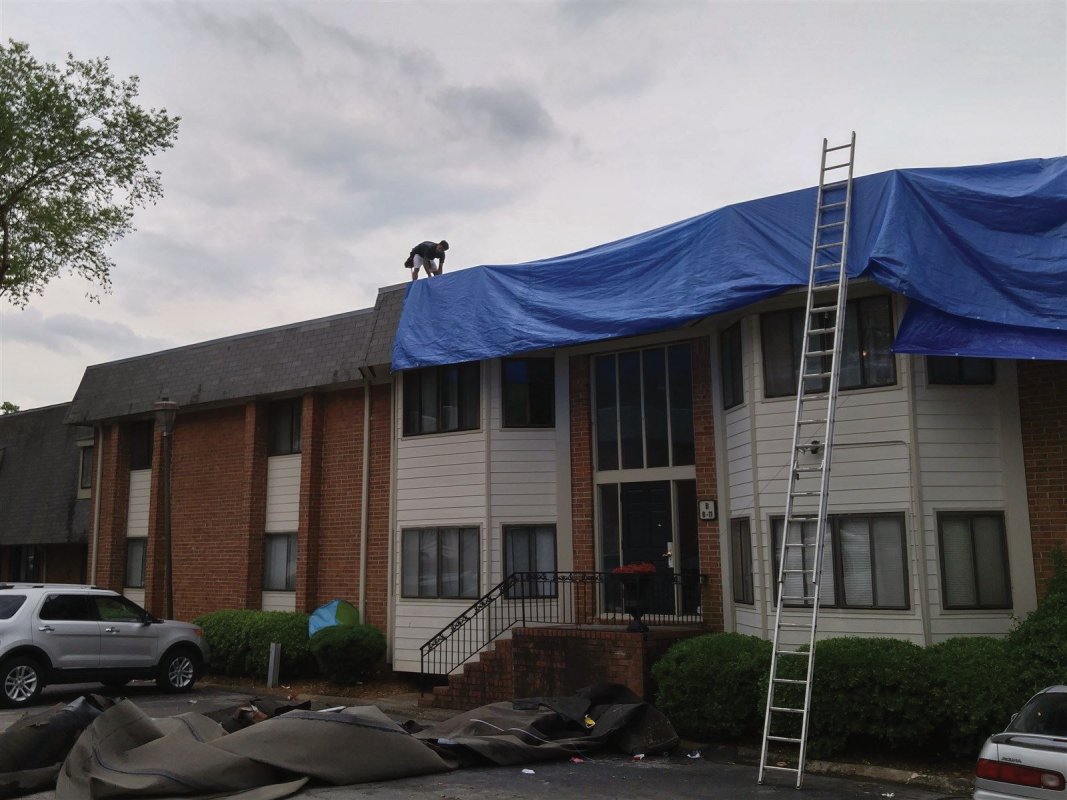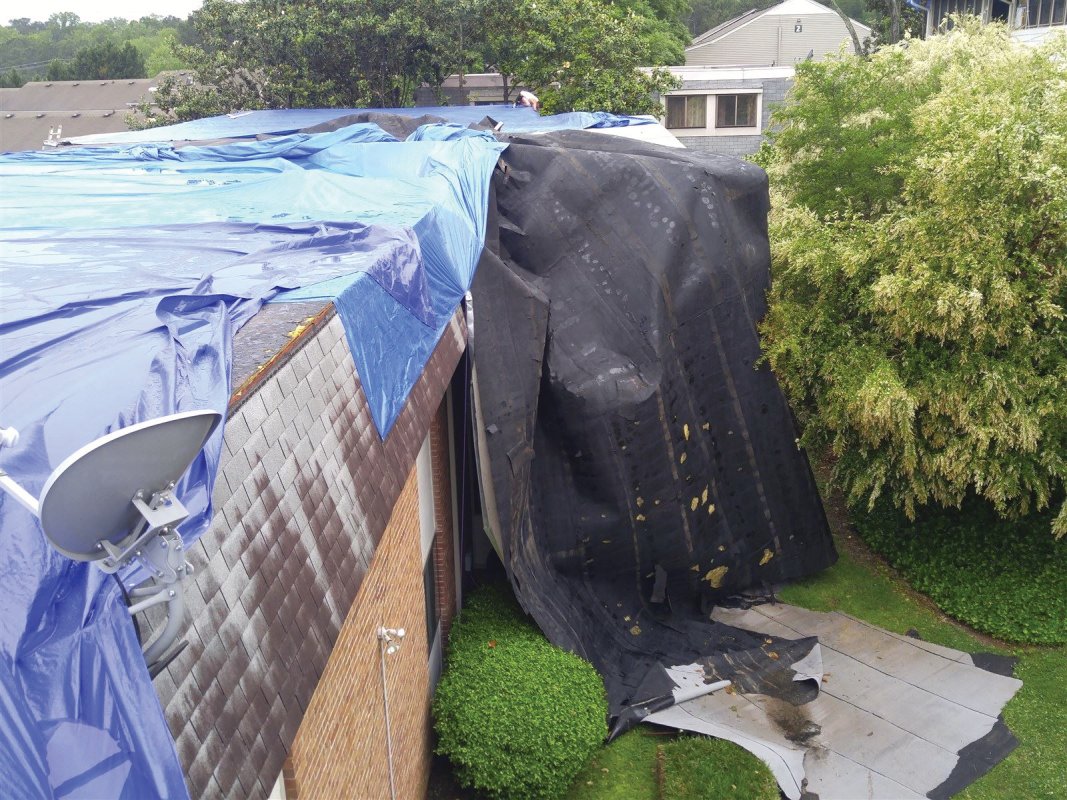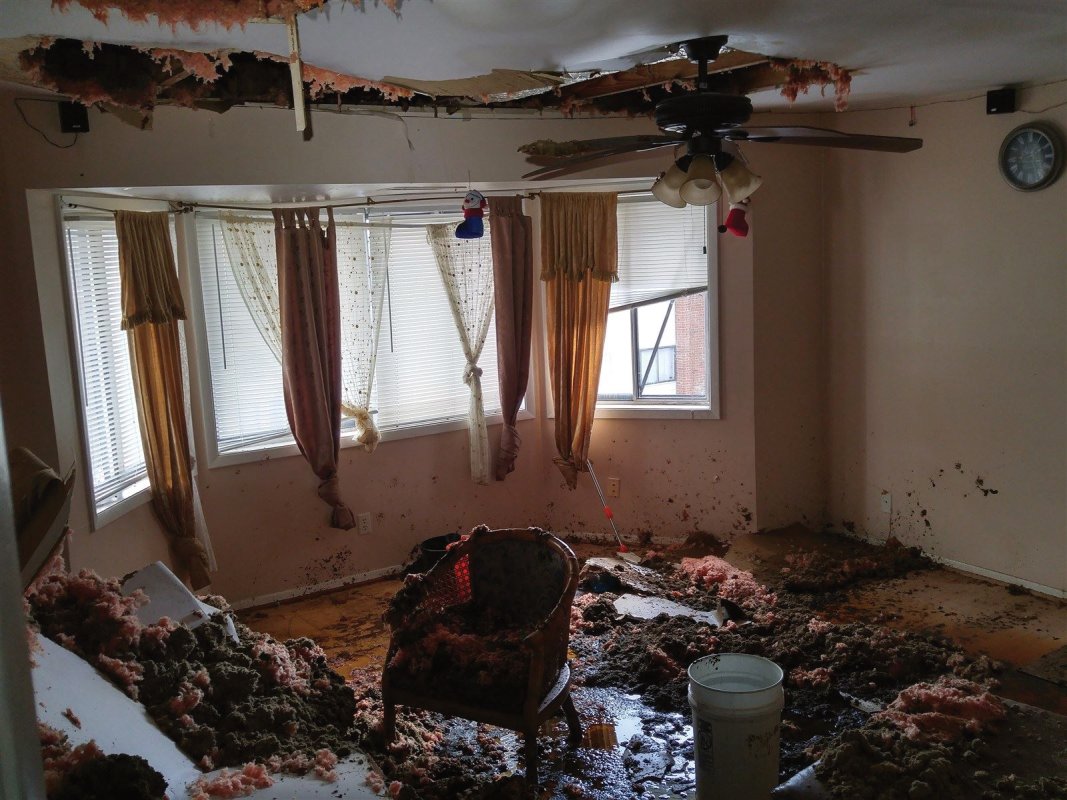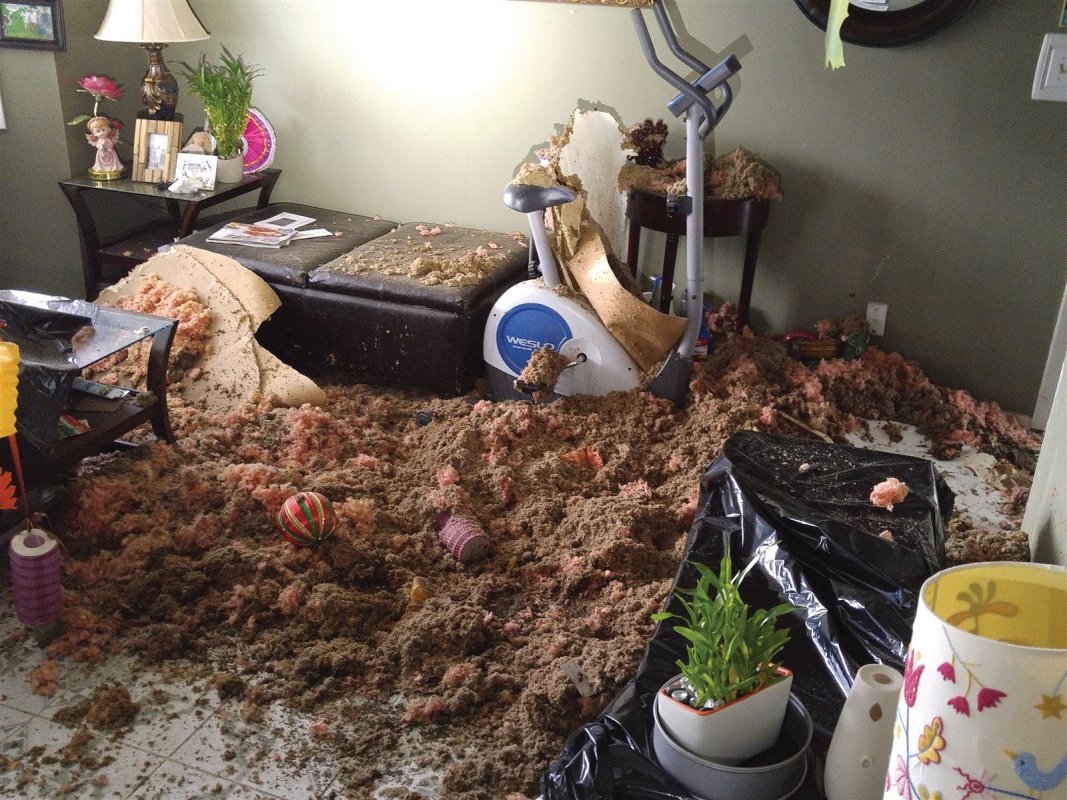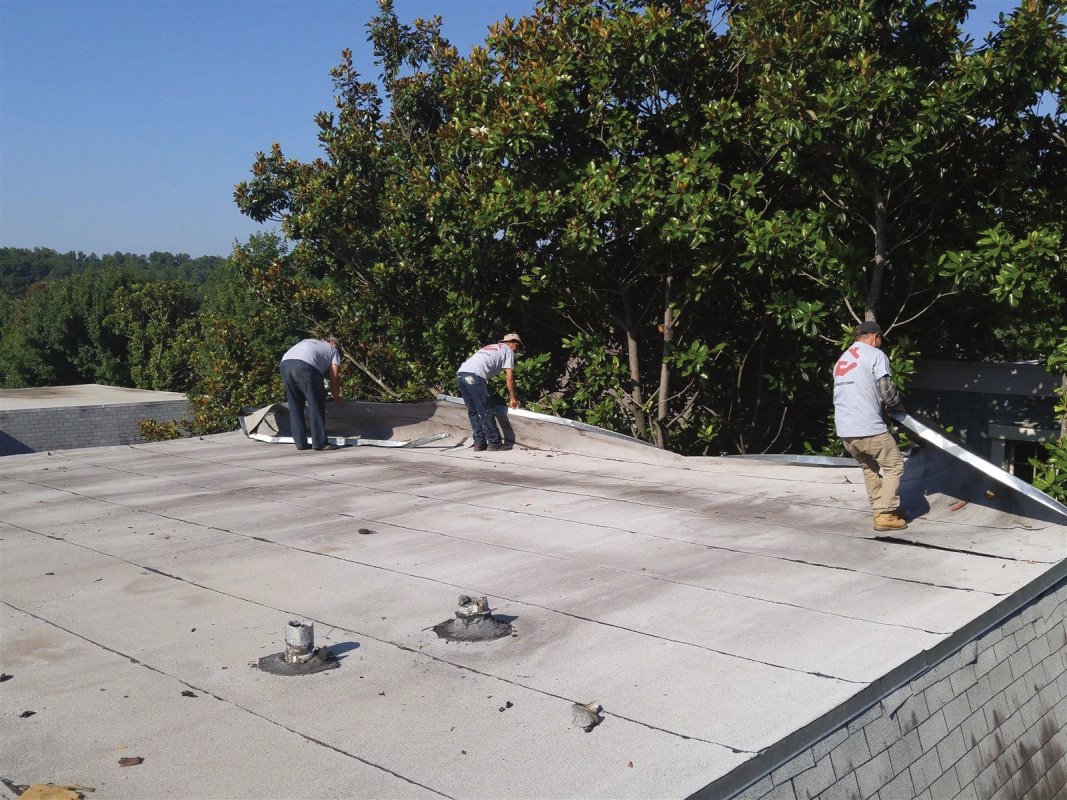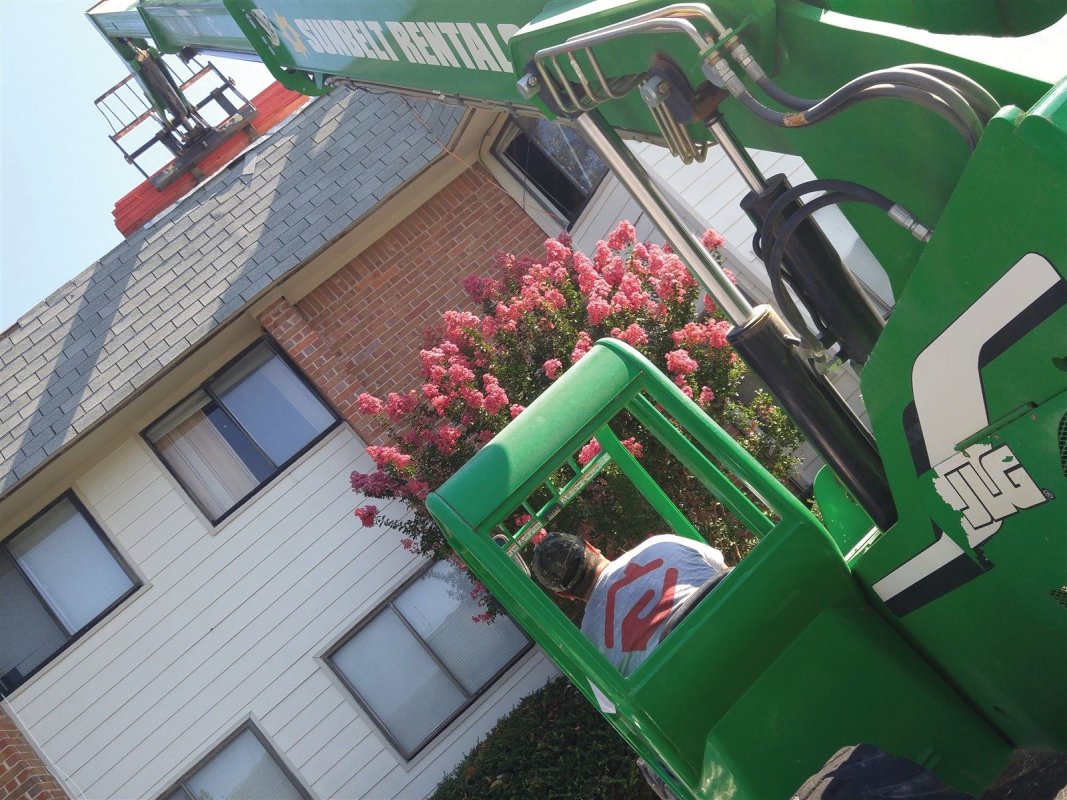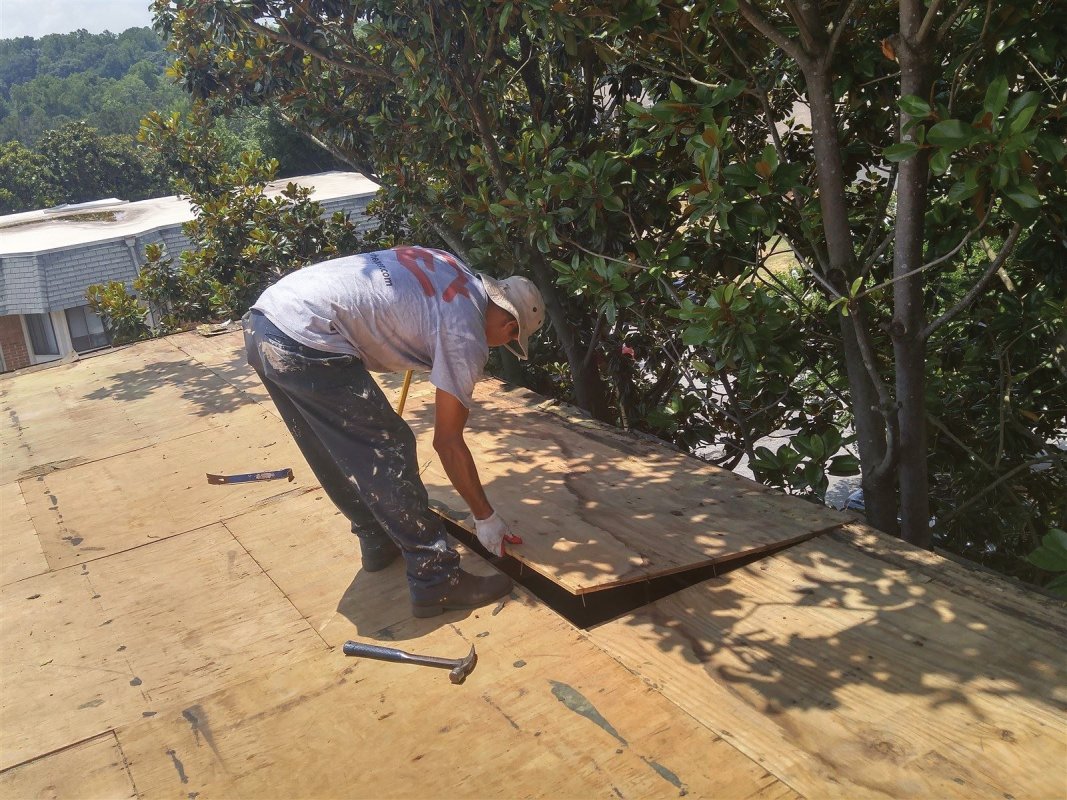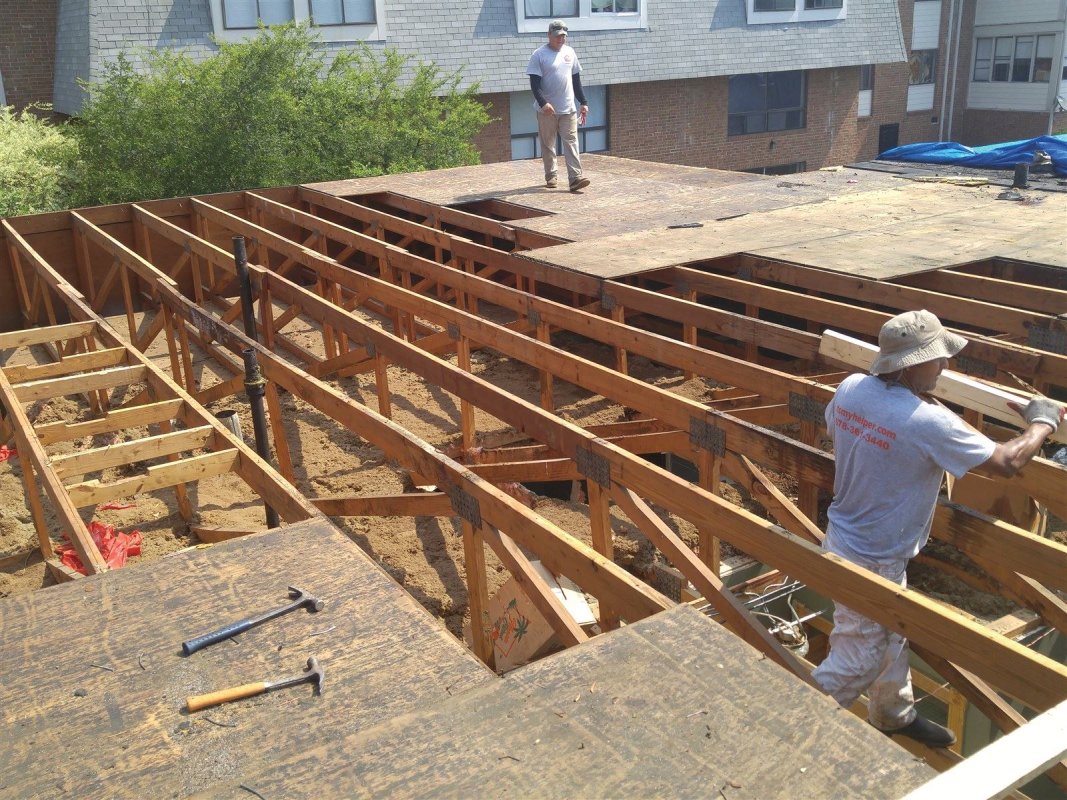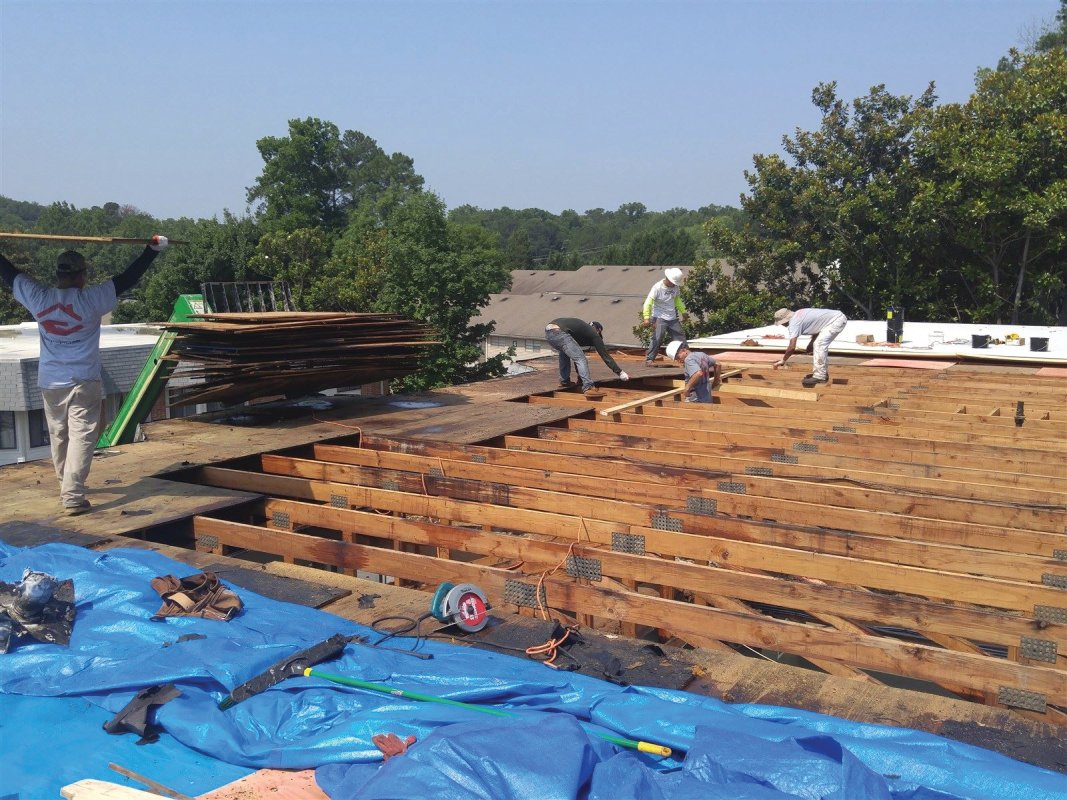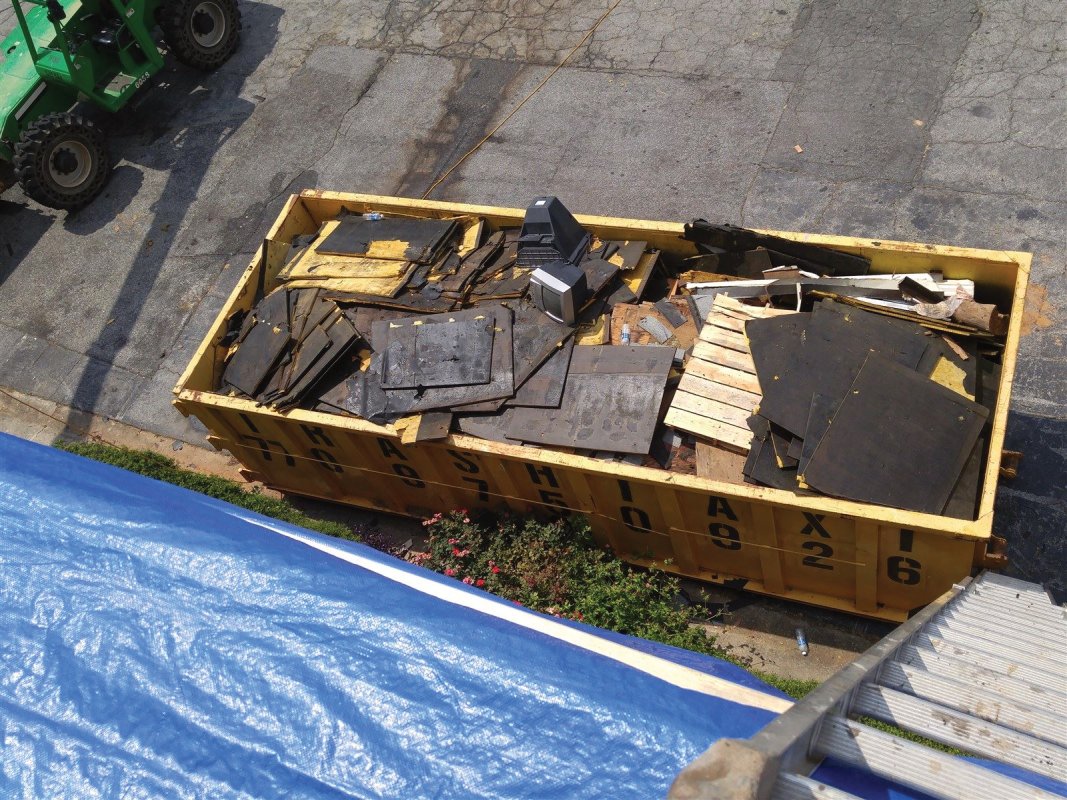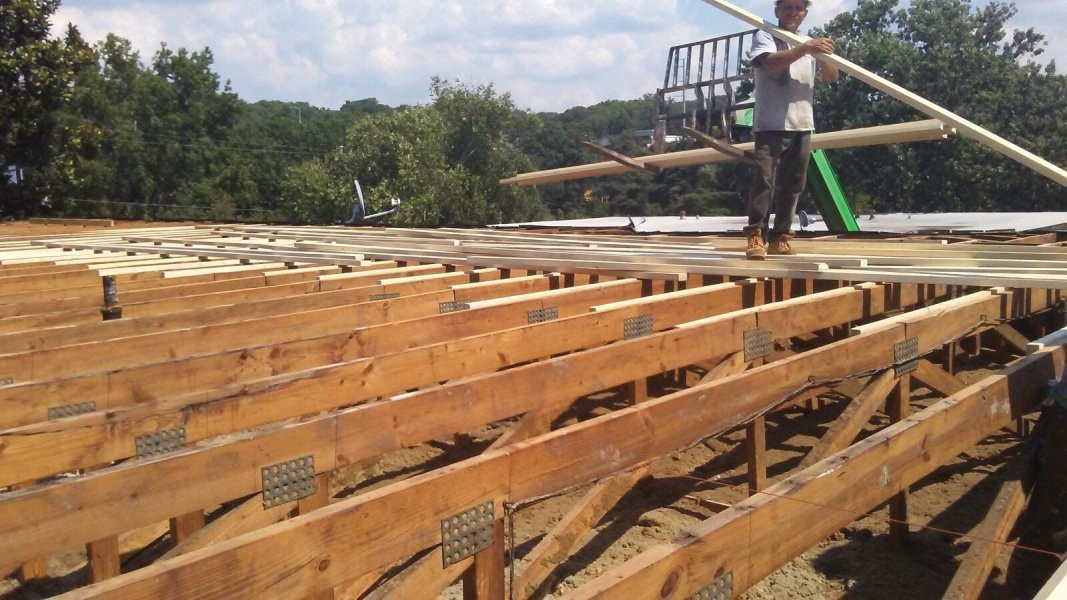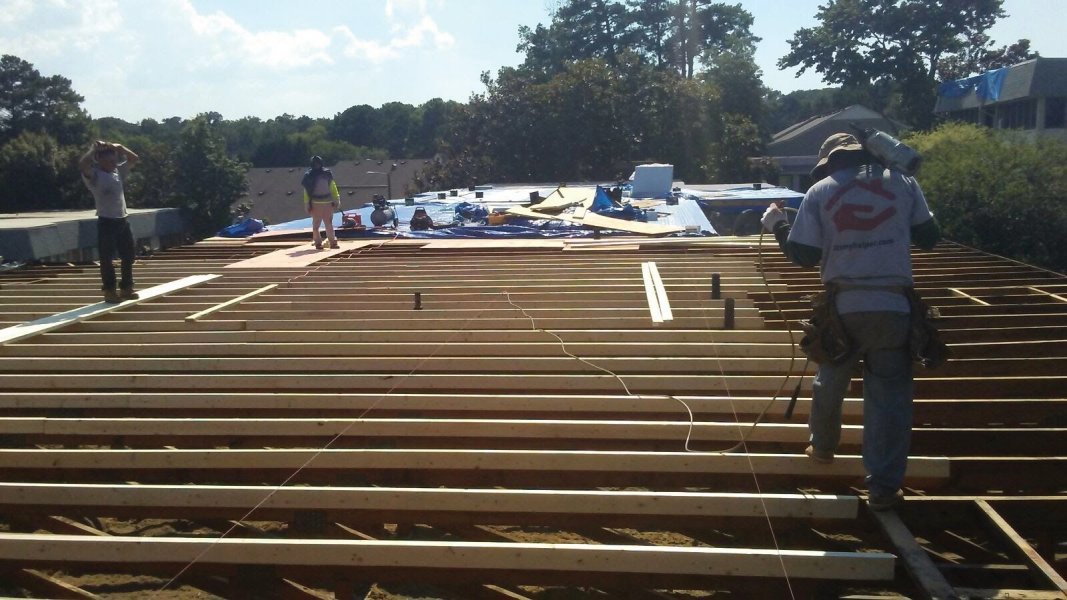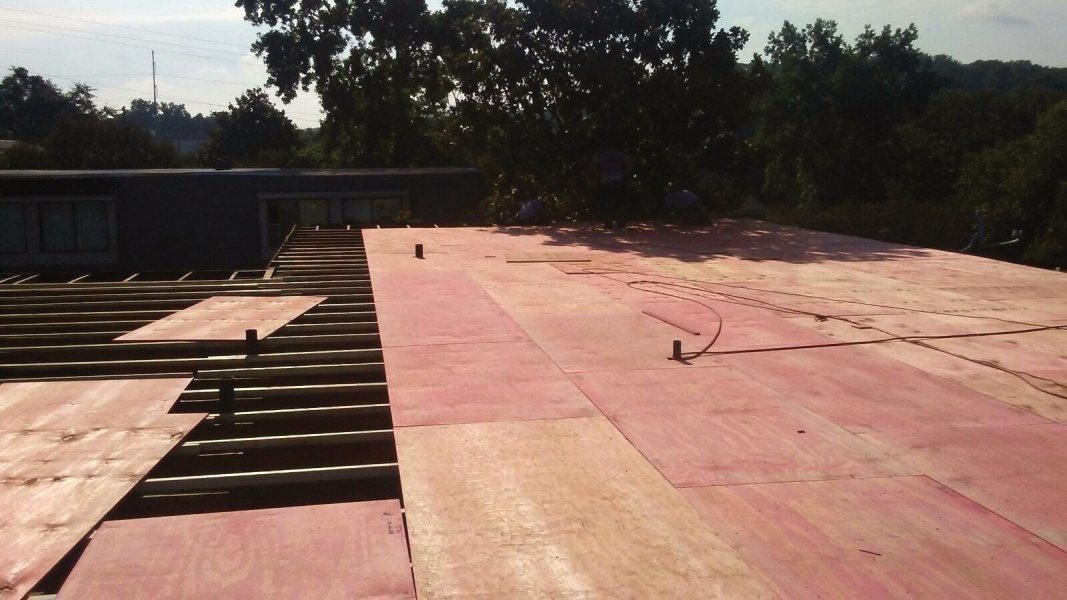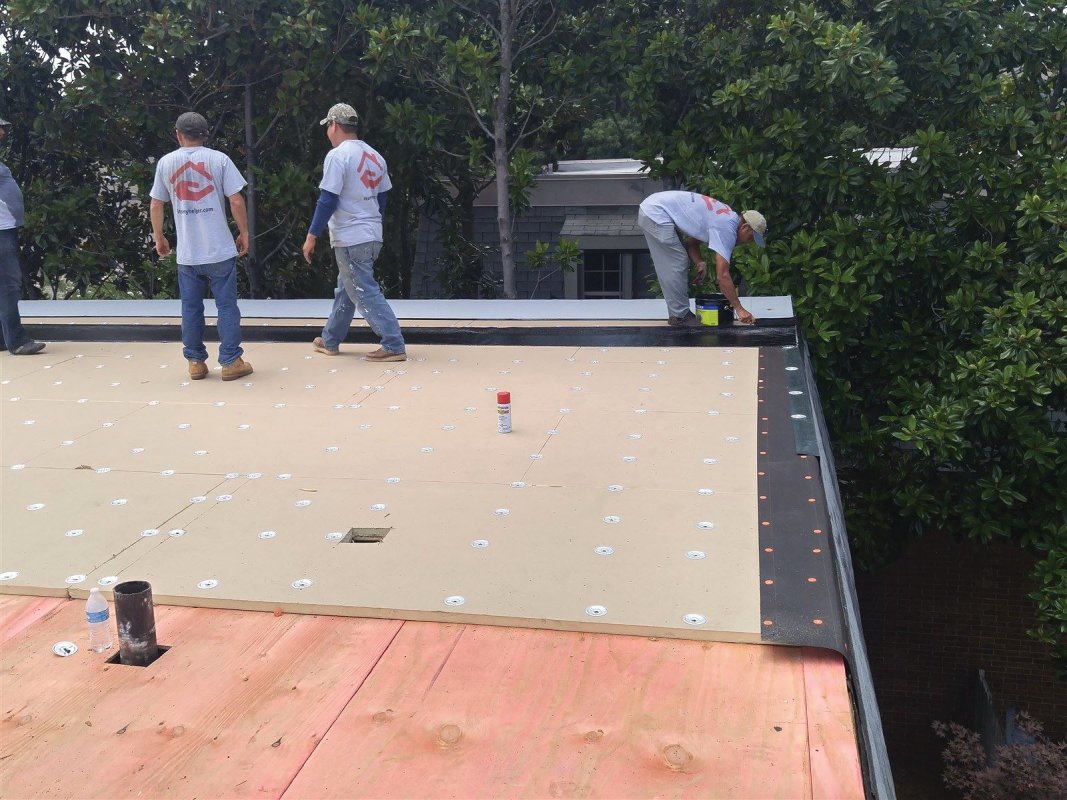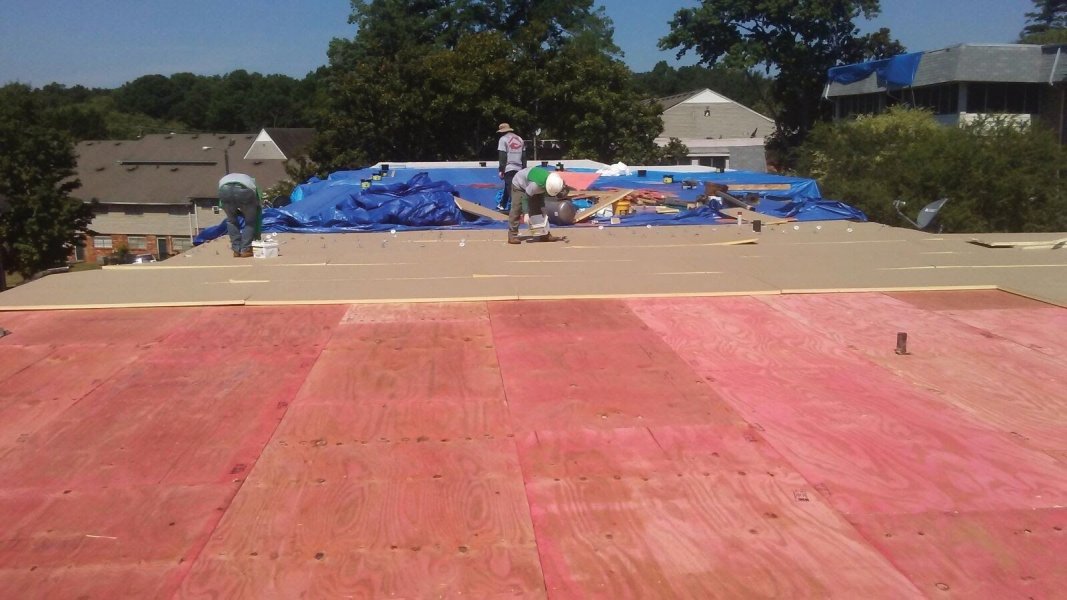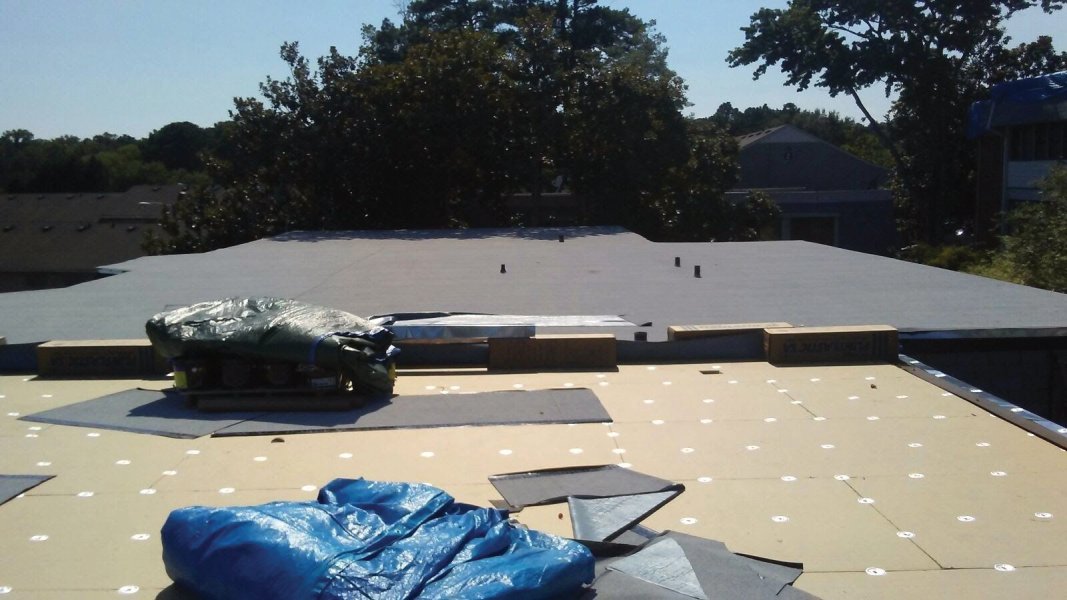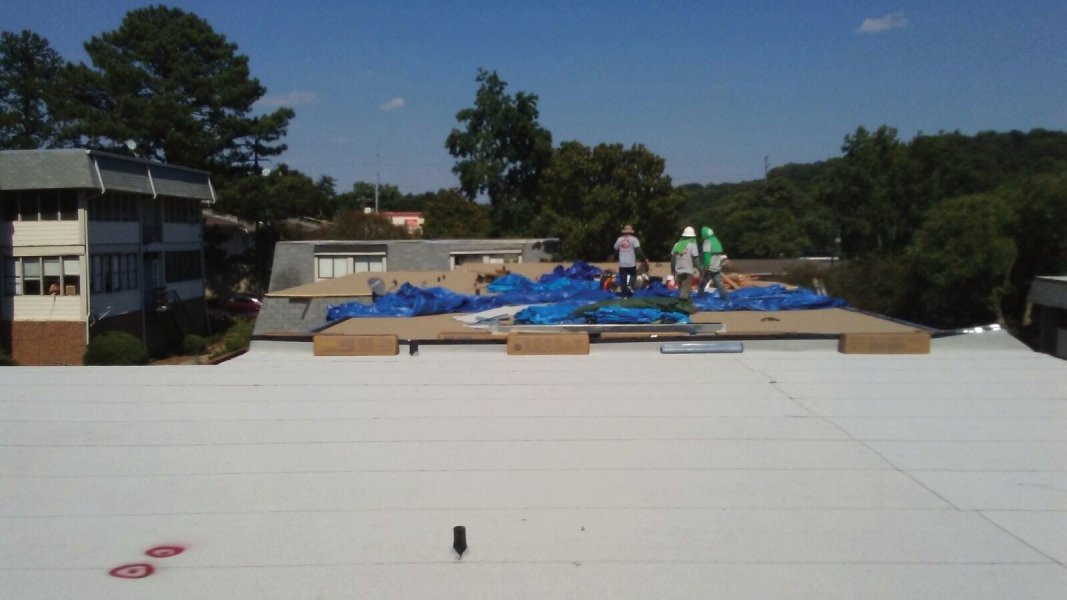 SANDY SPRINGS: To your left is what a flat roof looks like after short, but violent, storm decides to create a little chaos. The wind lifted the roof like a blanket. 
I had just poured me a glass of Carnivor when the property manager called requesting our help. She said two roofs were pulled off two separate buildings.
We were at the job sight with huge tarps within a couple of hours. 
It was raining off and on but each time it rain more and more damage to the inside units. We left finally around midnight. 
The next we were there again securing the tarps, and assessing the damage. It was a lot. 
It is AMAZING how the wind blew this mammoth of a ceiling like it was nothing. It took a crew of 8 and 2-3 dumpsters to move this huge section. 
The damage was awful and everywhere. Peoples homes were ruined, it was nasty.
It's difficult to salvage anything when wet blown-in insulation is scattered everywhere. 
With clear weather we started the process to remove the rest of the flat roof. 
We needed this boom to carry materials...
The very first sheet of plywood to be removed. There was tons of plywood. 
Guess what? It was the middle of June when we actually started (after the insurance claim was completed) and it was HOT HOT HOT.
Lots of plywood, lots. 
And lots of dumpsters. 
We notice that most of the trusses were sagging and would create a problem with the new roof.
If we didn't correct the trusses then water would pool and the new roof would be ineffective. We had to "sister" new 2x4's to create a slight arch/tilt for water to run off. 
Pink plywood? Yes, this is fire rated plywood and a requirement for commercial roofs. Just the plywood alone cost $10,000.00
The rebuilding efforts...new plywood, new 2" insulation boards (otherwise the tenants would cook from the heat), and new bitumen roof rolls.
Getting there....
We're all very happy around this time because we're almost done. 
New bitumen roof, no more leaks. 
We love referral business and this one is one of them. As you scroll down you'll see where we took this 20x12 deck that was too narrow for the clients to ever really enjoy the outdoors. 
The rendering is what you''ll see at the bottom. :) 
                        Nothing great...
After demo-ing the back deck we started with a new foundation.
The foundation was about 17x16 SF...
The initial framing to get things going....
Let's see...what do we have here. Our lead, Armando, game planning. 
This job had a lot of detail so we pulled out the rendering to help us all make this happen. We purchase our materials from PMC Building Supplies
It's now starting to take shape. 
Notice the shed roof? Blends right in with the house. 
Here's the beautiful TimberTech Composite decking - we're installling the Tigerwood decking from their Legacy Collection....nice
One of our norms, tongue & groove ceilings with rough sawn cedar beams... we seem to do this a lot. 
More beautiful TimeberTech Compaosite Decking - Tigerwood is the main decking, Mocha is the border decking....
Here you can see them both better. 25 year warranty - no staining, cracking....low low maintenance
Installed the ceiling fan and about 4 outlets...
Here she sits...3-season 2nd level deck with a nook for the bbq grill.
A finished look....
Sweet!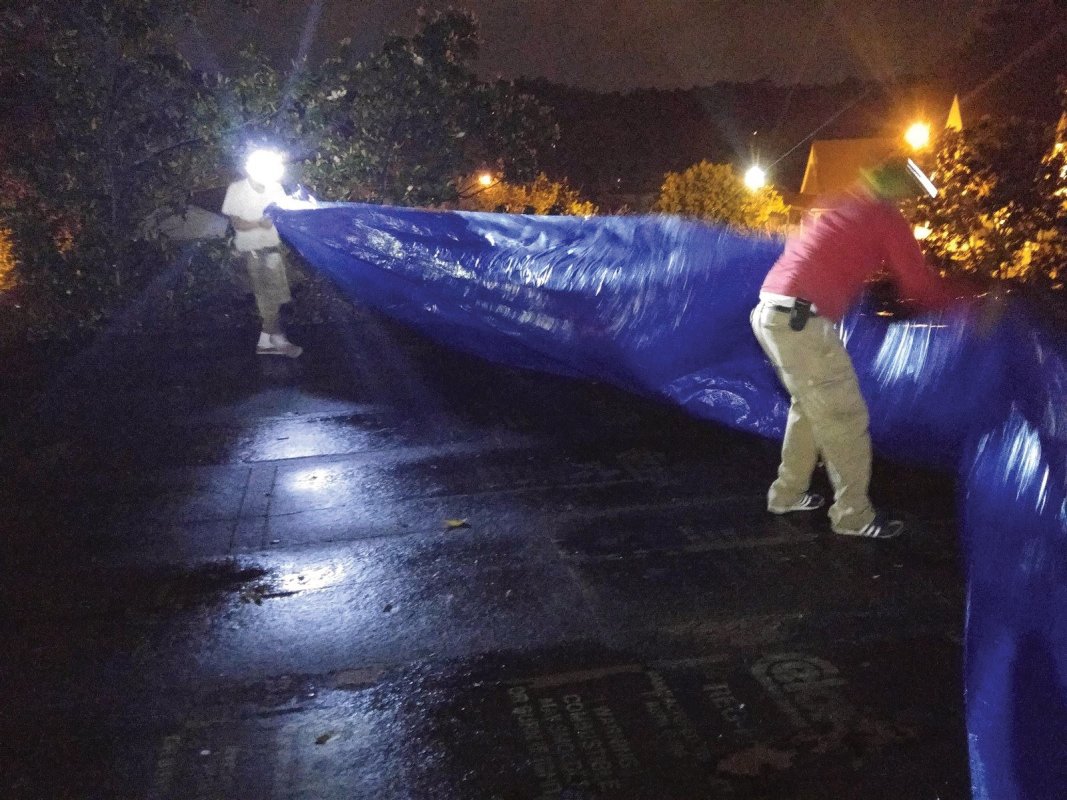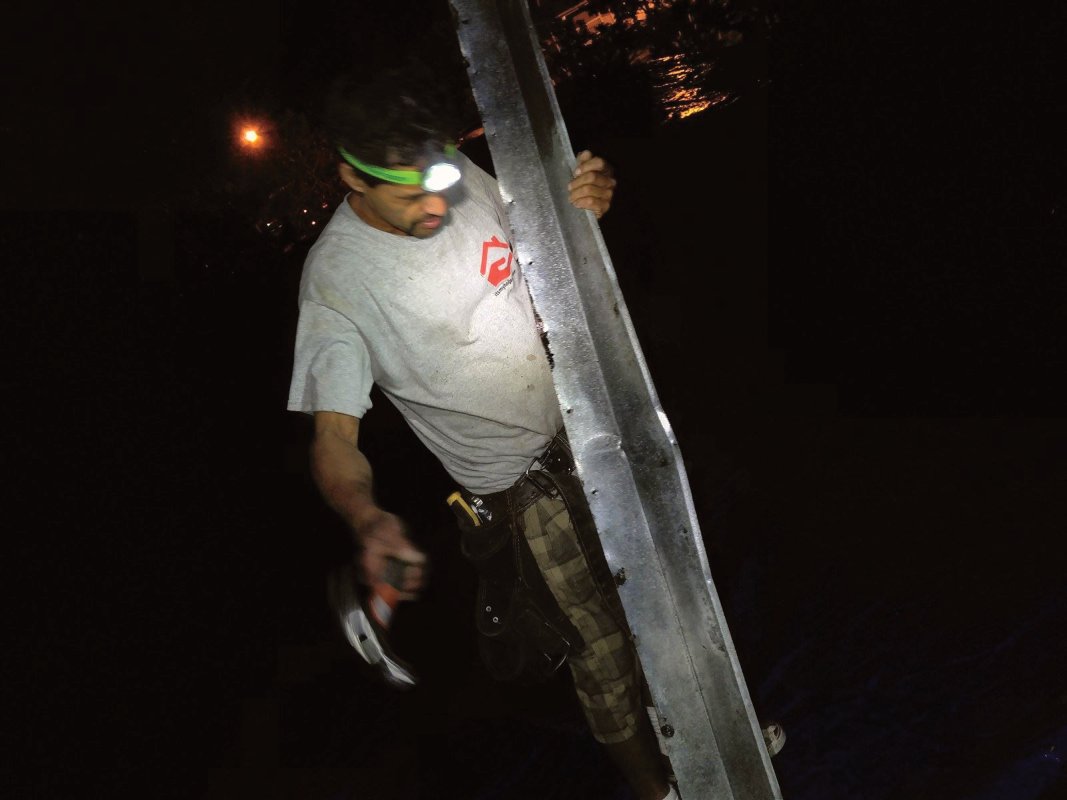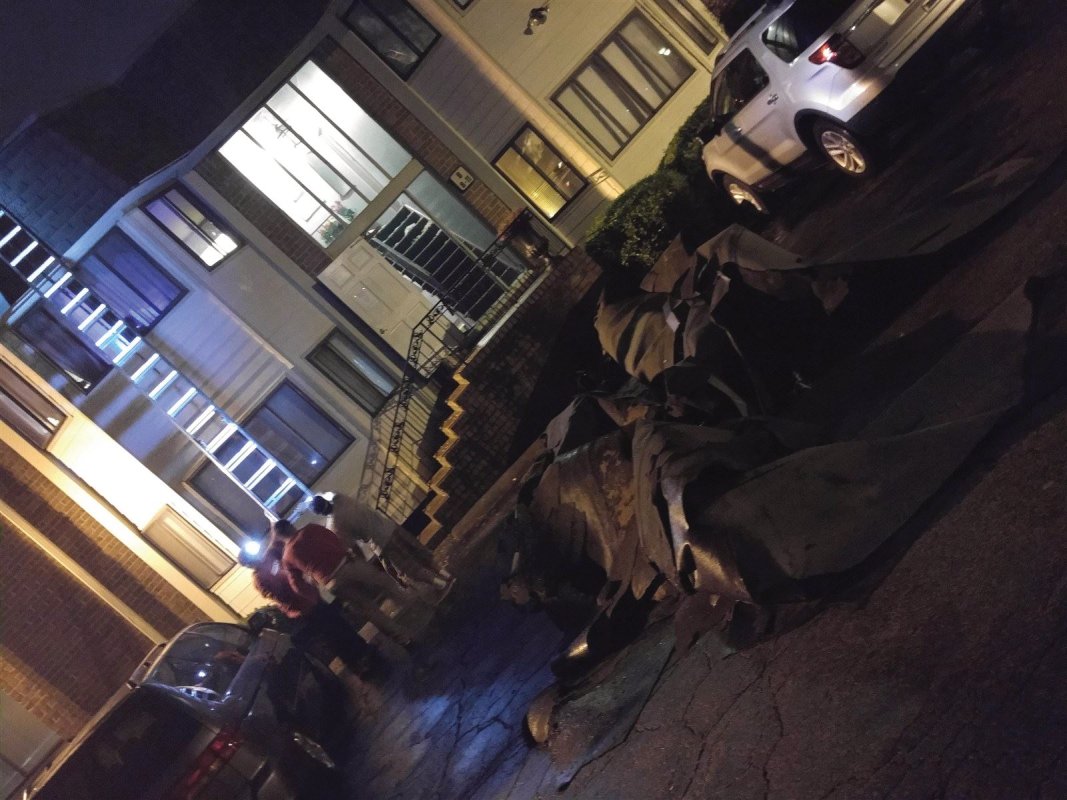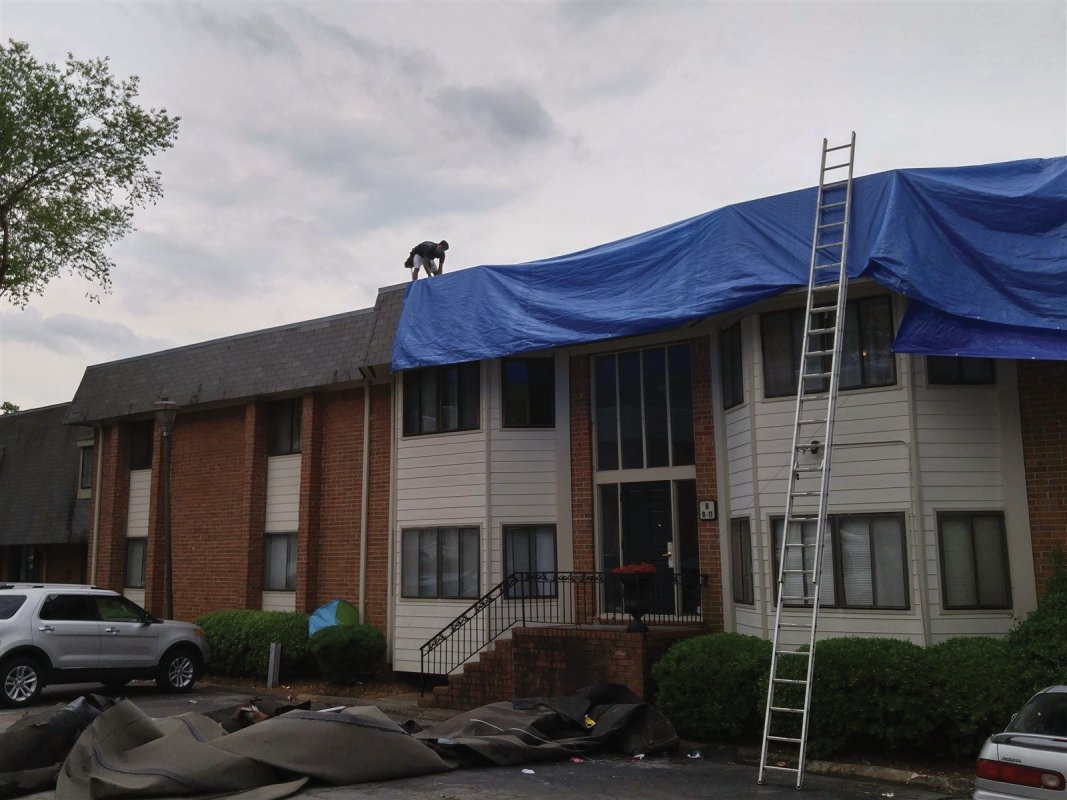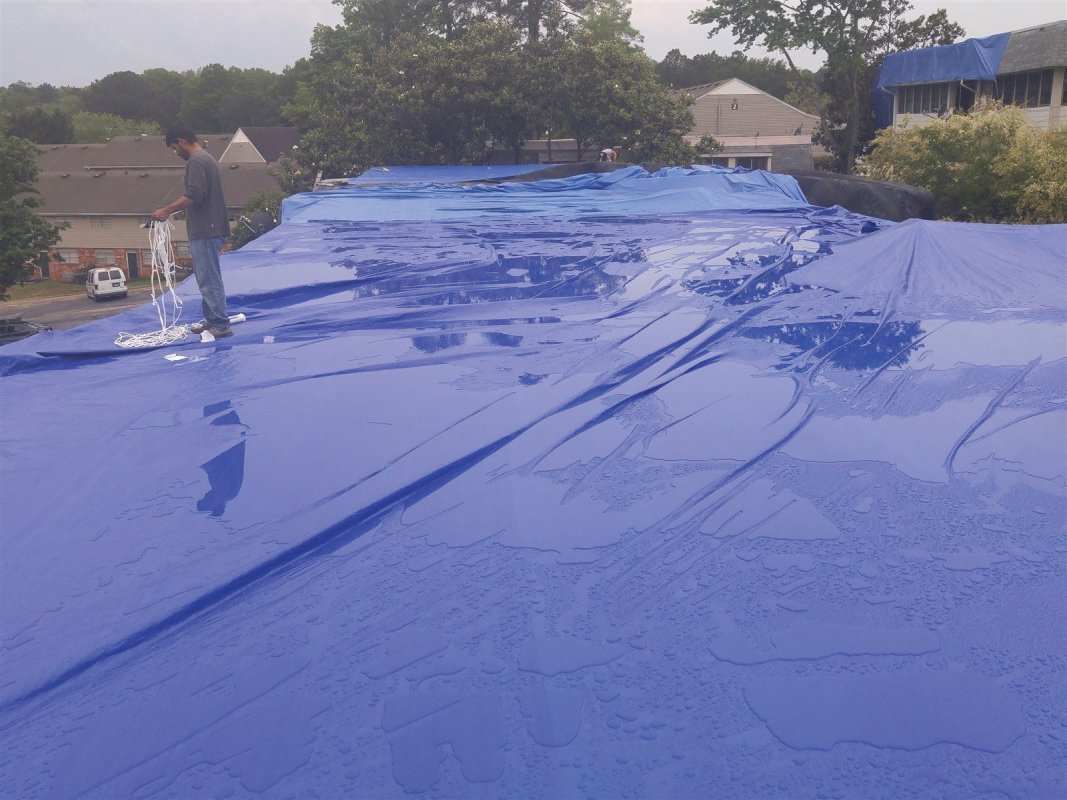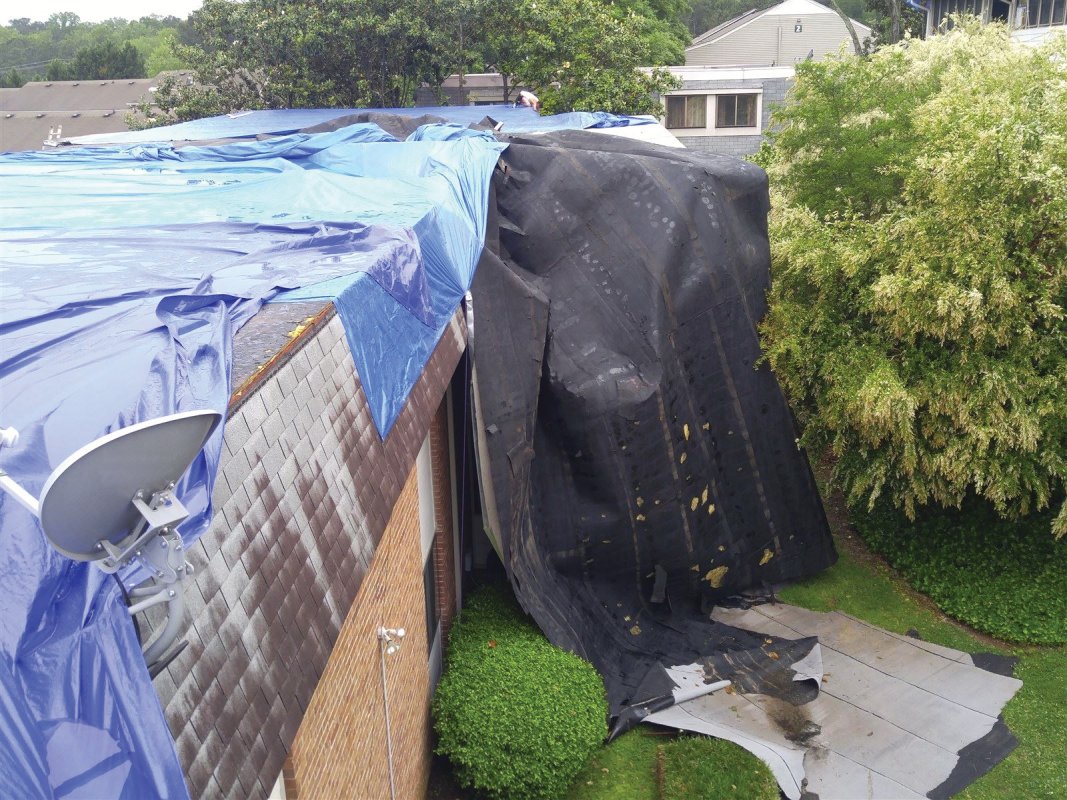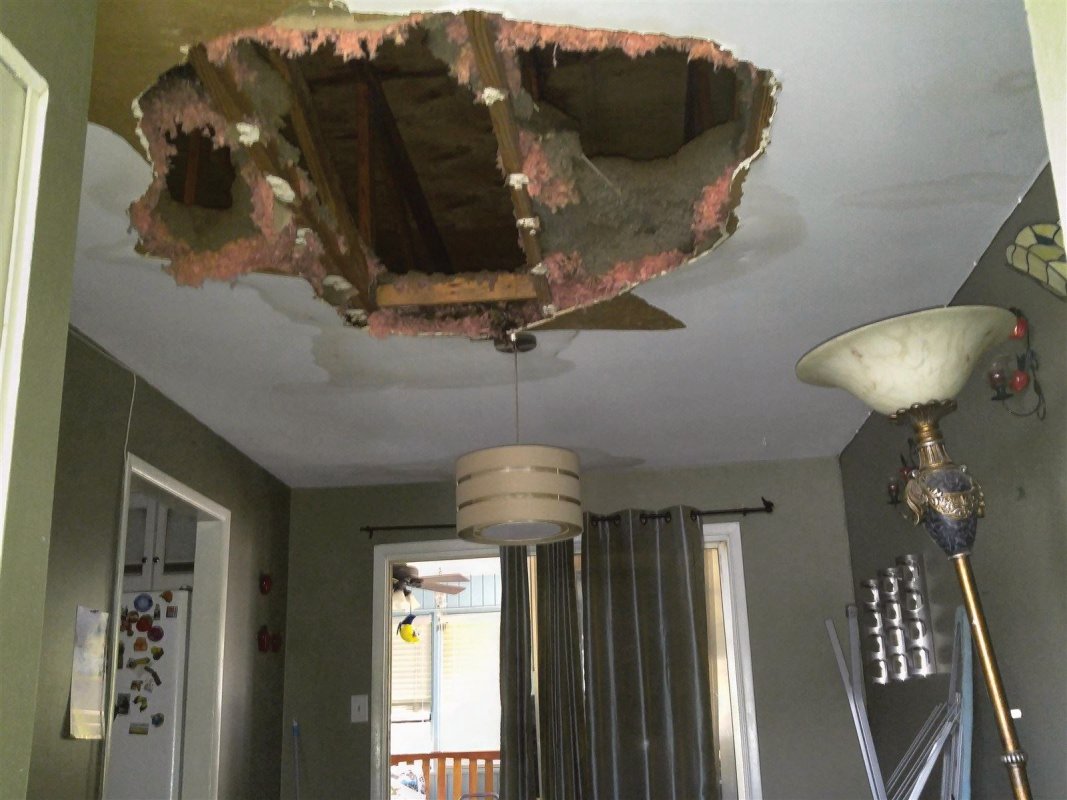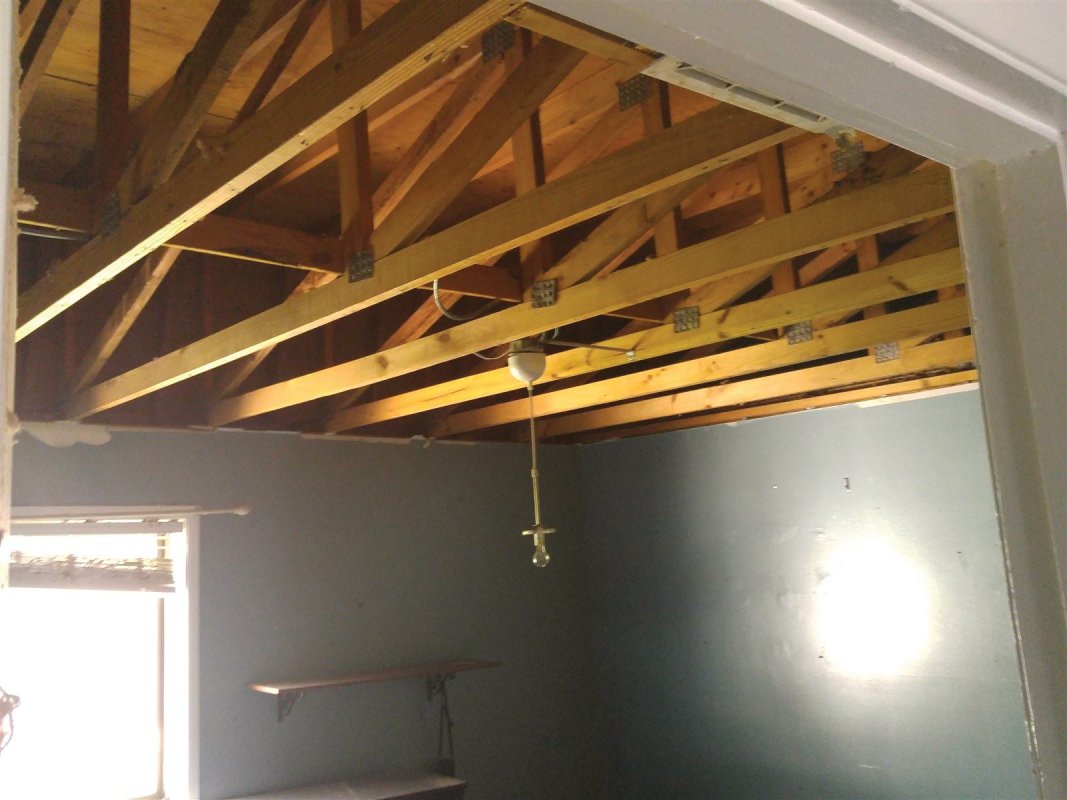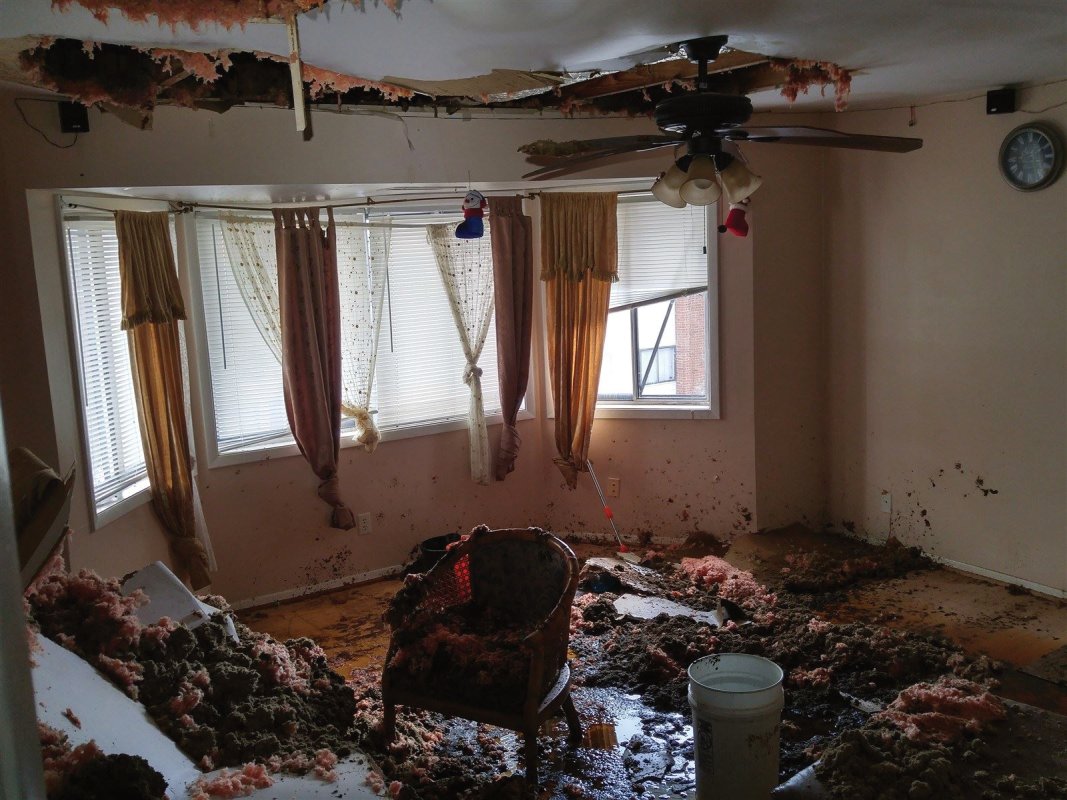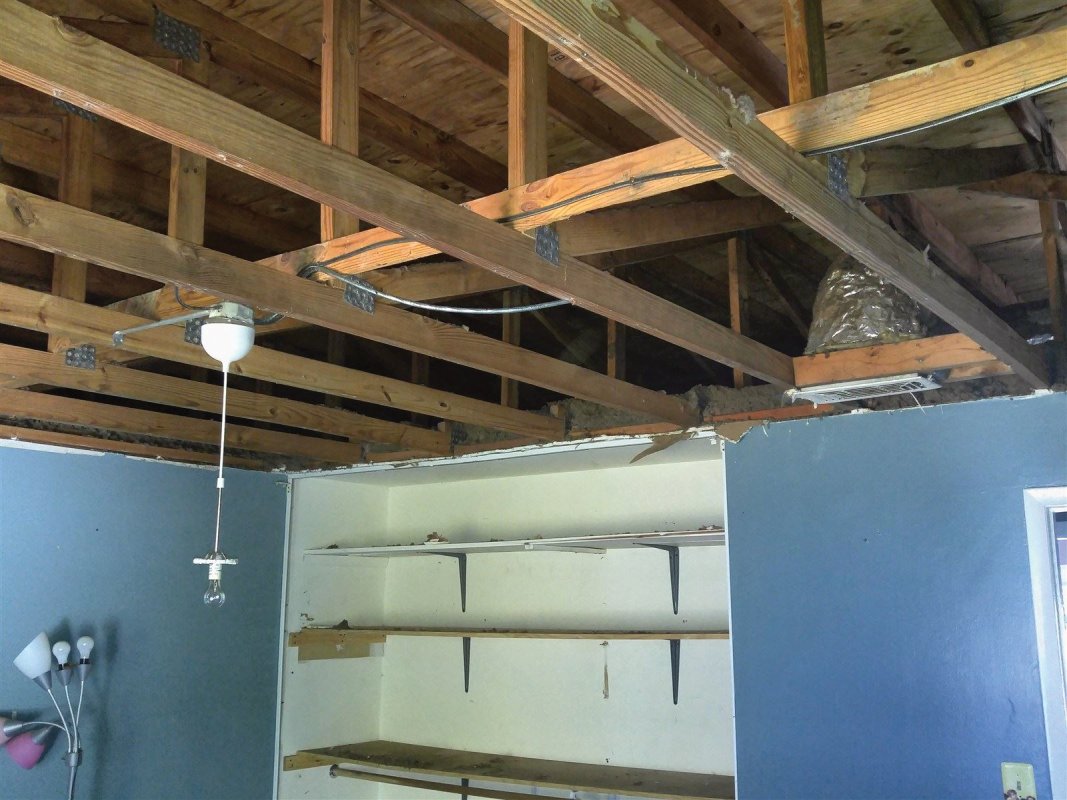 SANDY SPRINGS: I was just sitting down with my first glass of Merlot when I received a call from the property manager at Prado North Condominiums around 7:30 or so. A quick, but strong storm peeled the roofs off of two buildings. Had to rally my guys, make emergency purchases at Home Depot and a late midnight almost one a.m. kinda night. 
Jaime is ALWAYS there to help, always. 
What's that on the parking lot? Massive chunks of roof. 
For the next few days the winds were strong and the tarps wouldn't hold. 
Unfortunately there's not a lot the tarps can do one a raining flat roof. Water still gets in. 
That's ALL roof...we're told it hovered over the building like a magic carpet then flipped over this 2-story condo.
The inside damage was horrible and messy....
This is after our clean-up crew handled business.
The day after....seven units damaged, two of them totally. People had to move out. 
Cleaned up and ready for the insurance adjuster....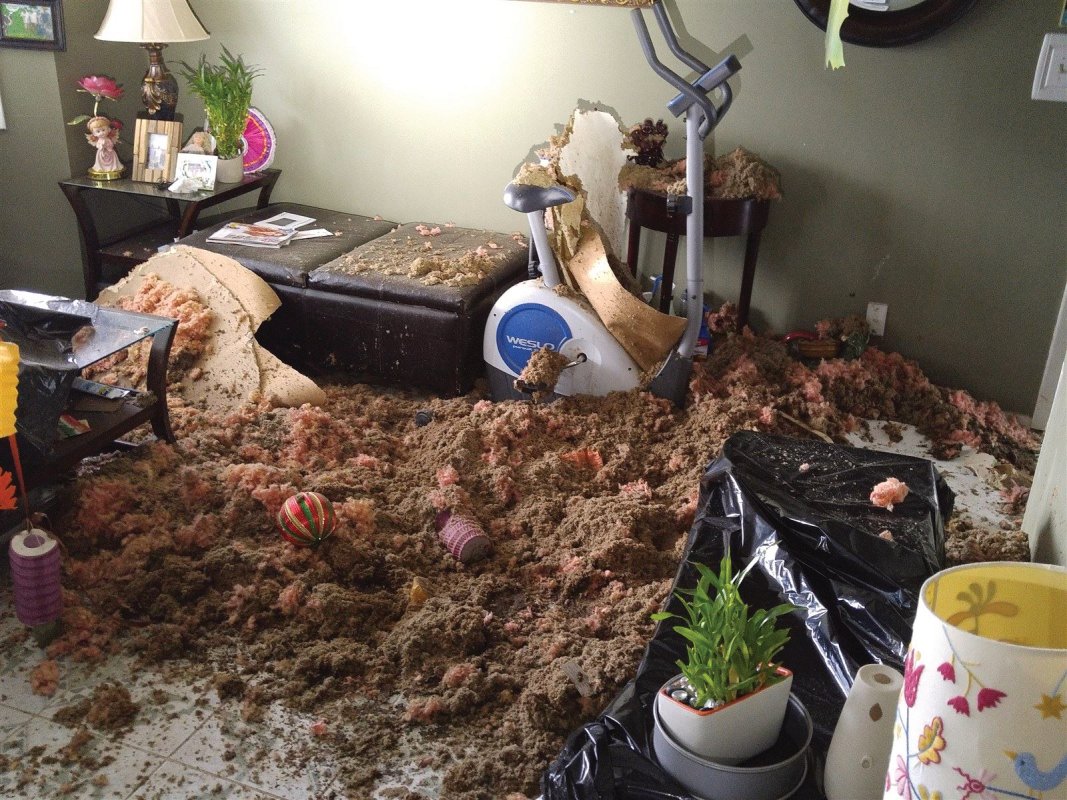 Once the insulation gets loose it ruins everything. 
Here's Armando, the team lead, with the start of our deck and shed roof project....
Love this pic, it was a cool day but the sun was out and view was cool. 
Starting to take shape!! We tore down and old 12x15 deck we're building 16x16 serious deck with shed roof.
Working on the roof....
..nw the ceiling with tongue & groove ceiling and 4x6 cedar beams...
The deck is supported by two 2x10 beams that sit on three 6x6 posts with galvanized bases that rest on concrete footings.
Coming together nice....the white skirt paneling under the deck is PVC - looks like wood, cuts like wood, paints like wood, but never rots nor spits AND can make direct contact with grade.
Before itsmyhelper.com
After itsmyhelper.com
Before
After
Before
After
Before
After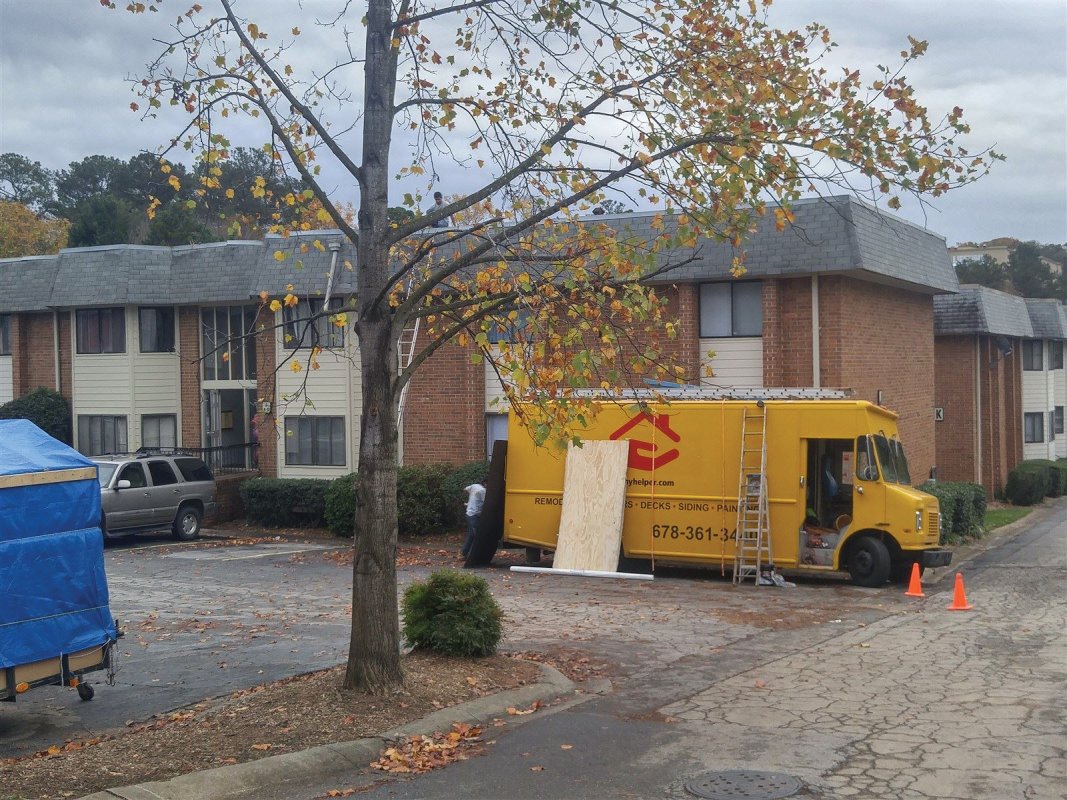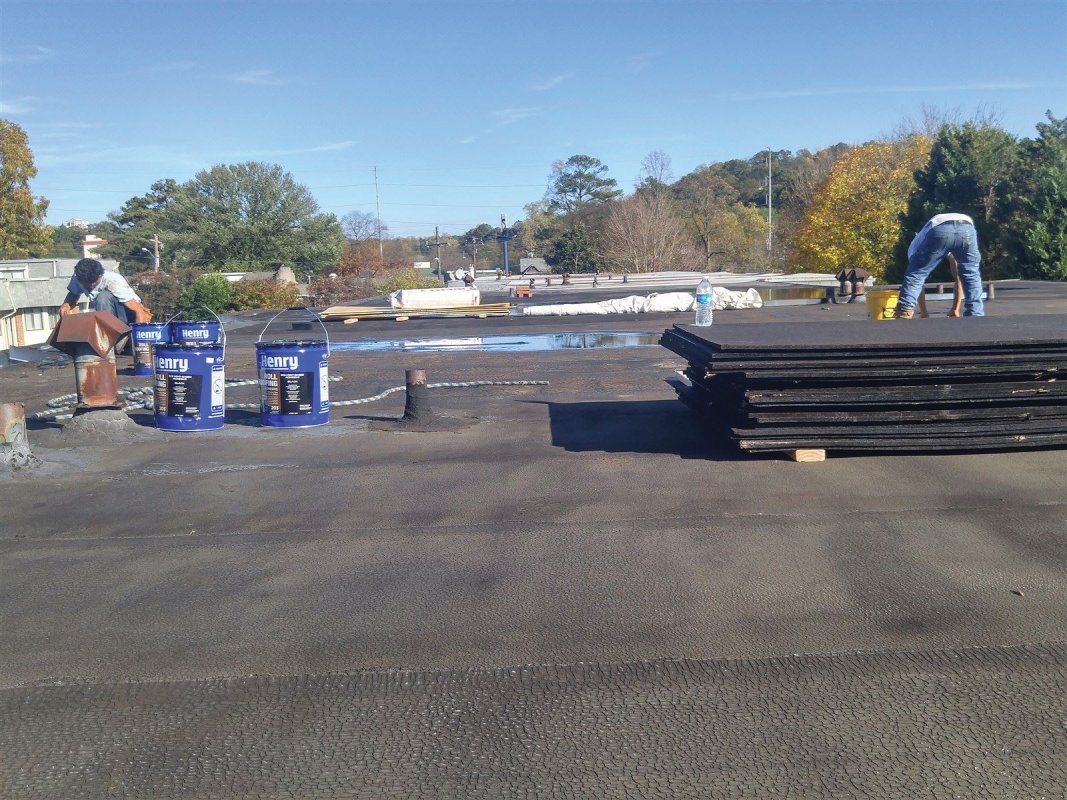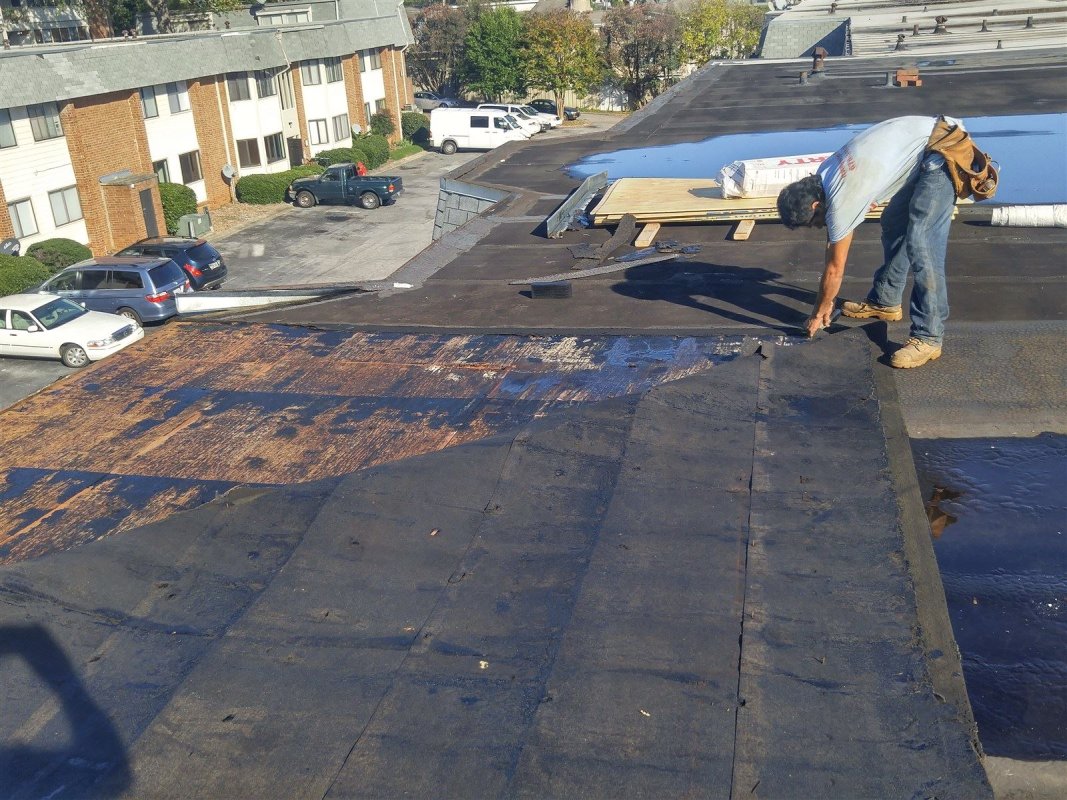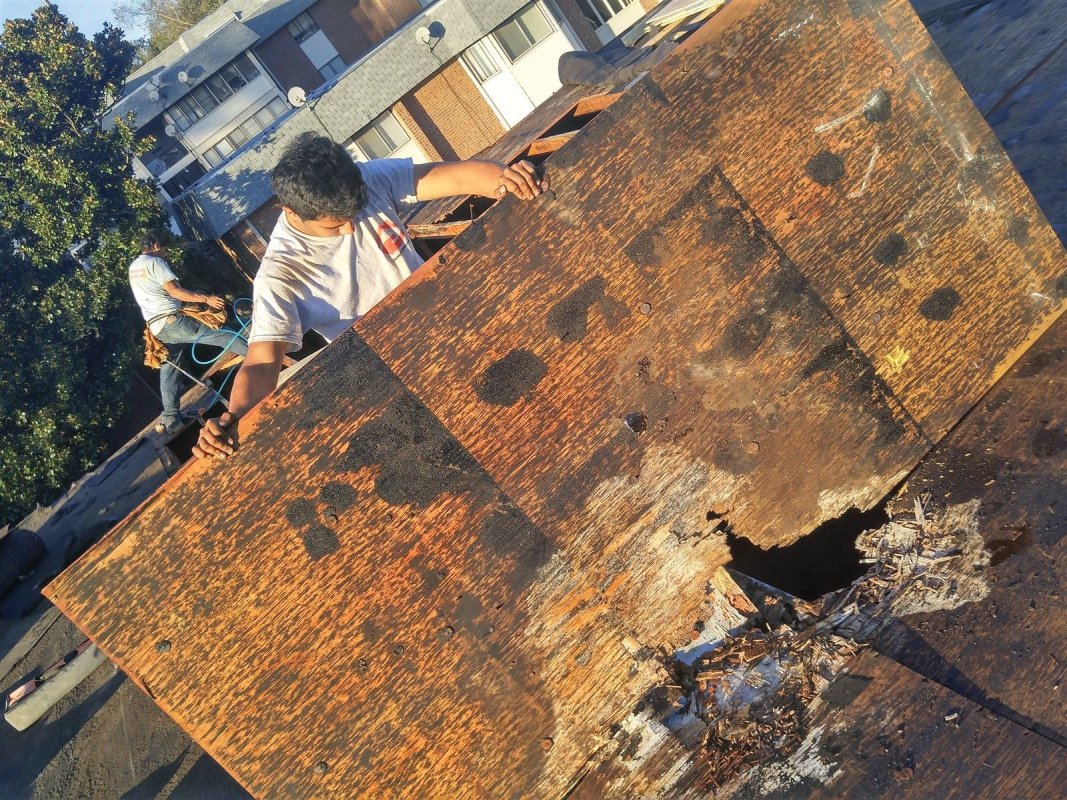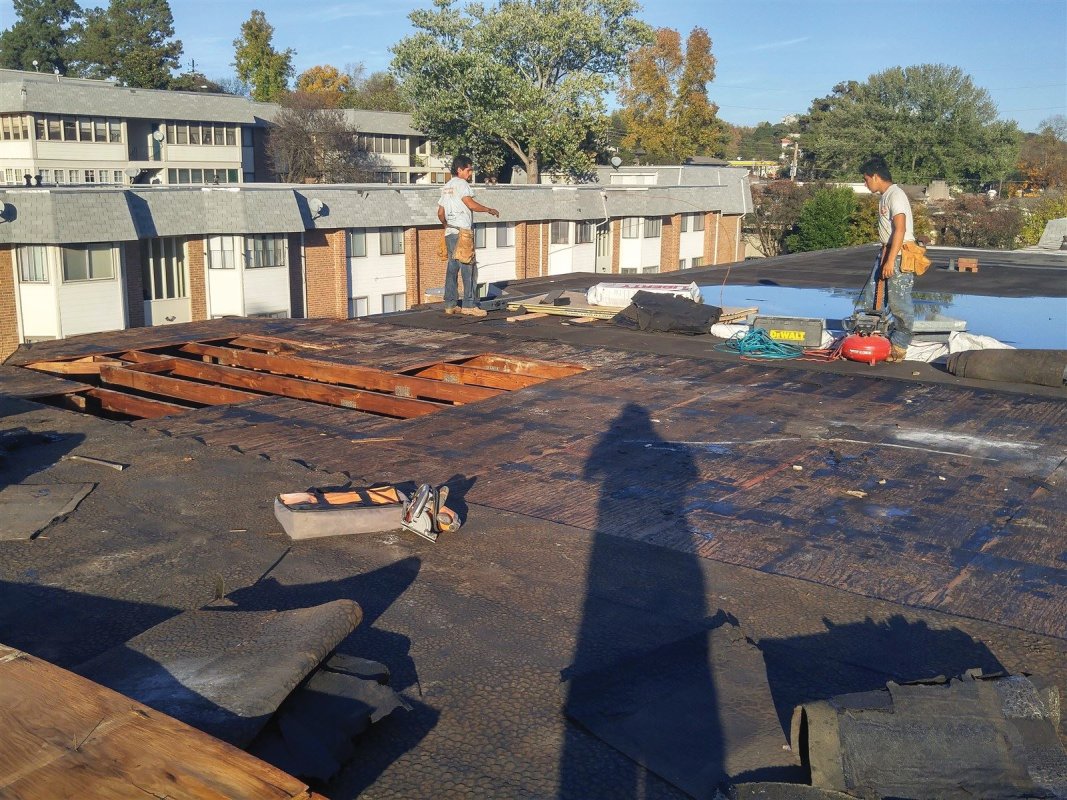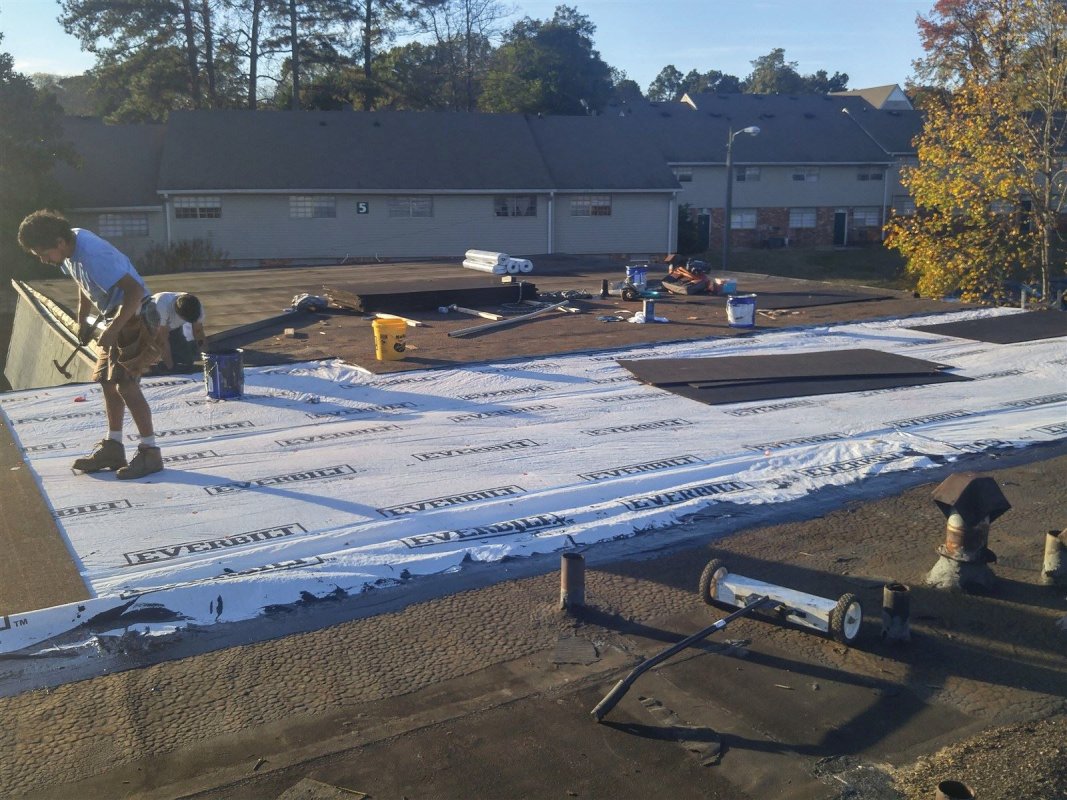 Sandy Springs: We were hired earlier this year to do many repairs for these condominiums. Here we are repairing a big section of the a flat roof that's unfortuntely overdue for a new one. 
All the materials are on top and off we go...
We replaced like 16 sheets of decking....
As you can see the decking was shot...done...cooked....
A view from the top....
We replaced most of the decking and decided to add a moisture barrier as an added precaution. Not something normally done but as I mentioned, the roof is severely stressed and it being a flat roof we felt the extra measures were needed. 
These two pics reflect an almost complete job. 
/