Shopping Cart
Your Cart is Empty
There was an error with PayPal
Click here to try again
Thank you for your business!
You should be receiving an order confirmation from Paypal shortly.
Exit Shopping Cart
Improving the American Dream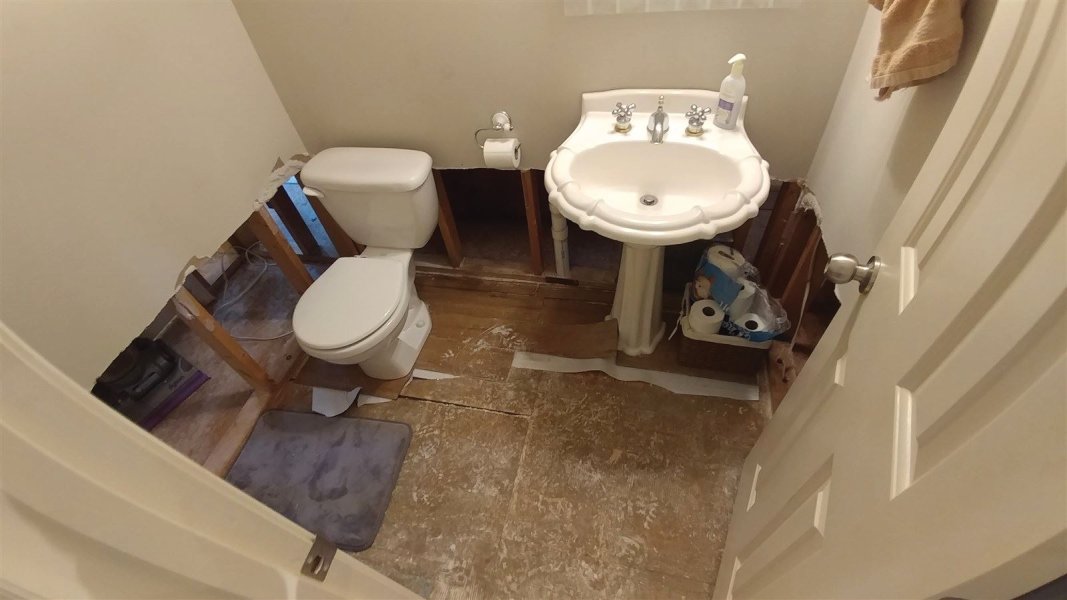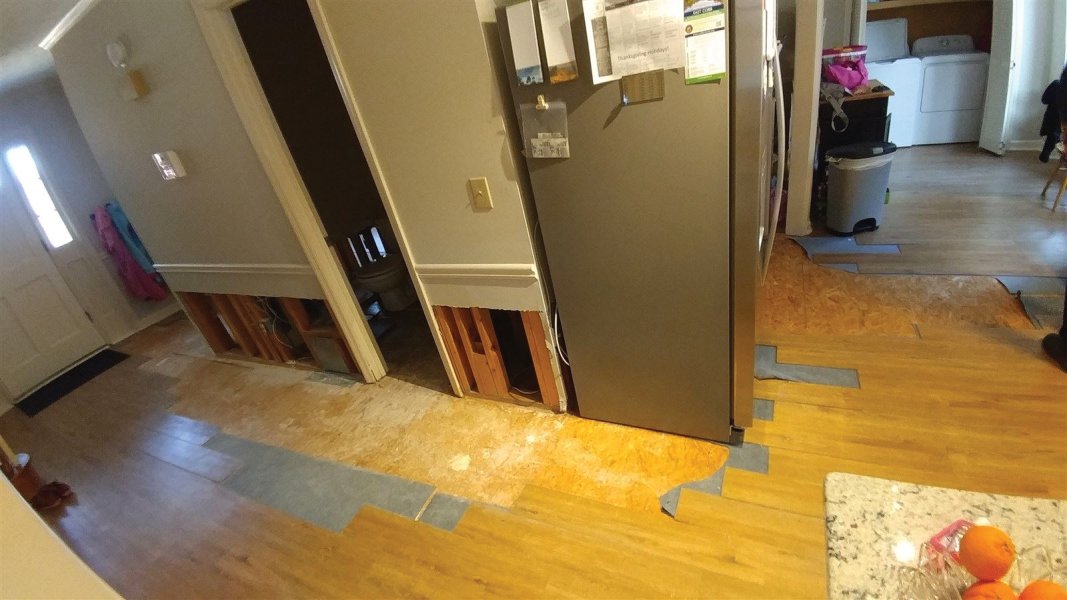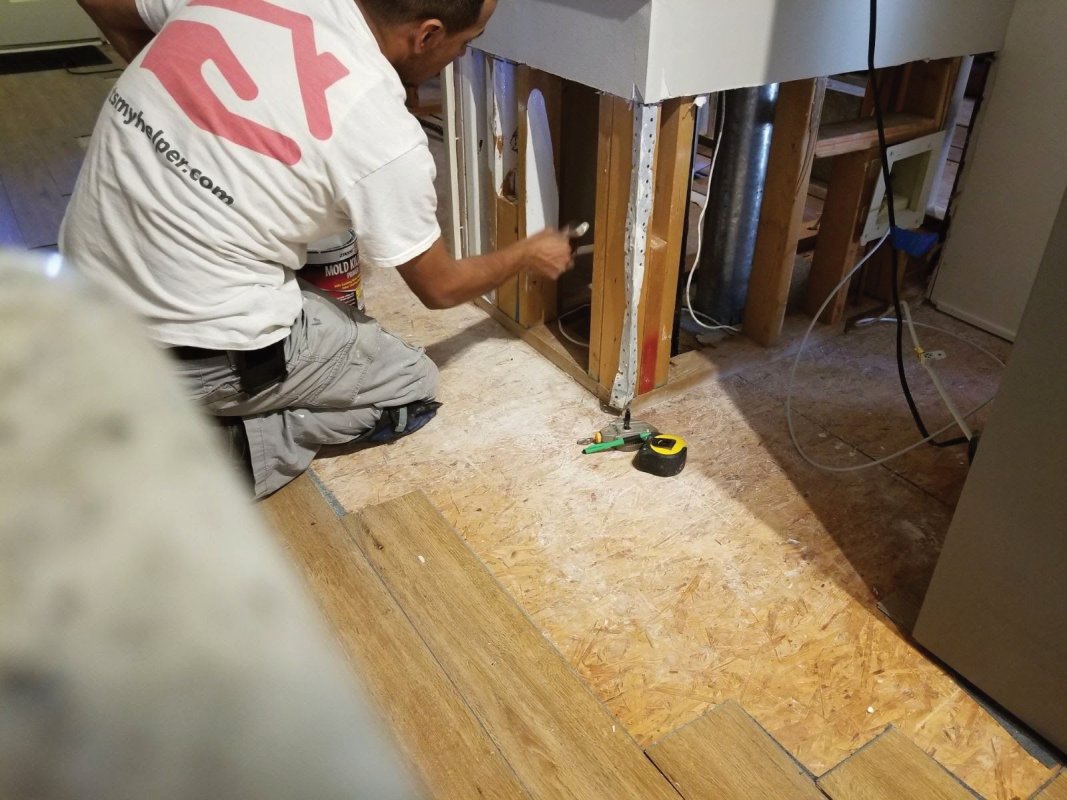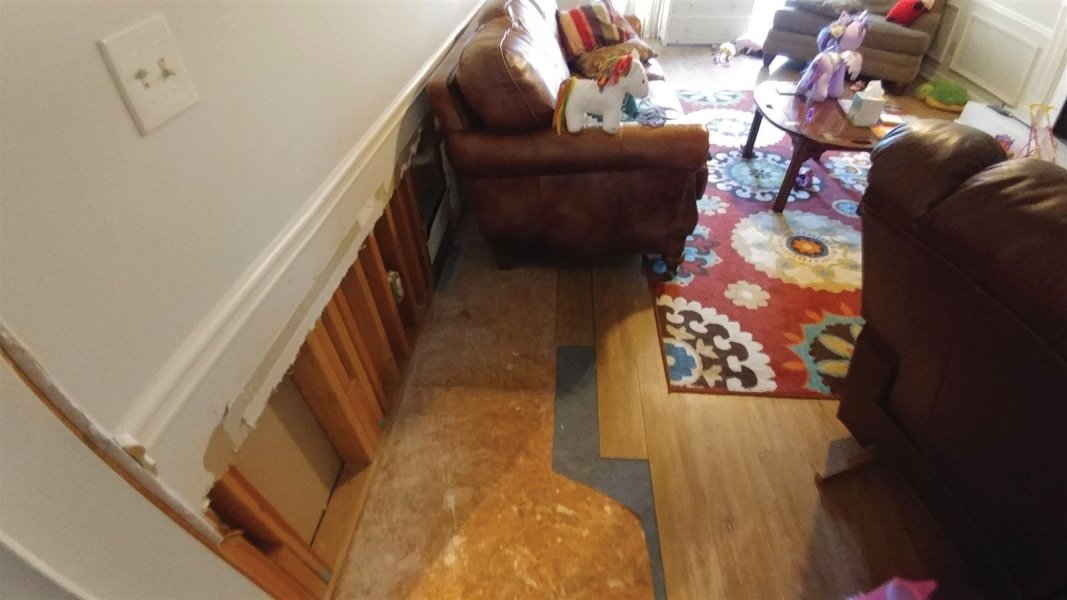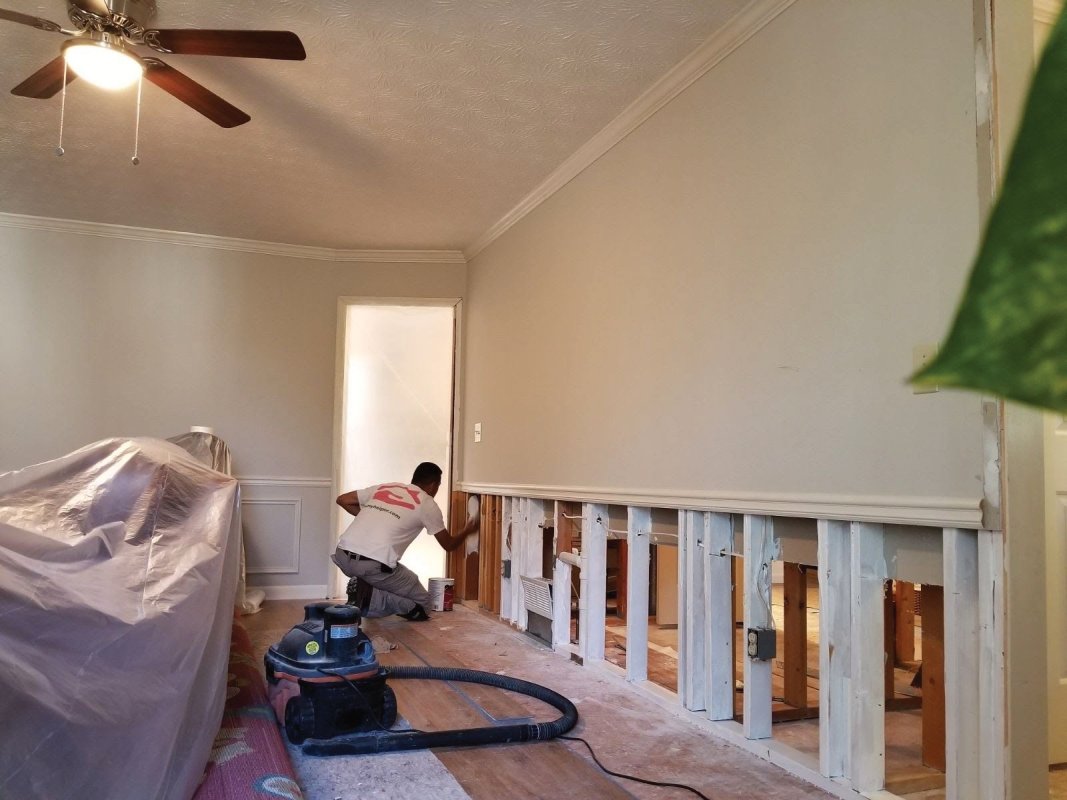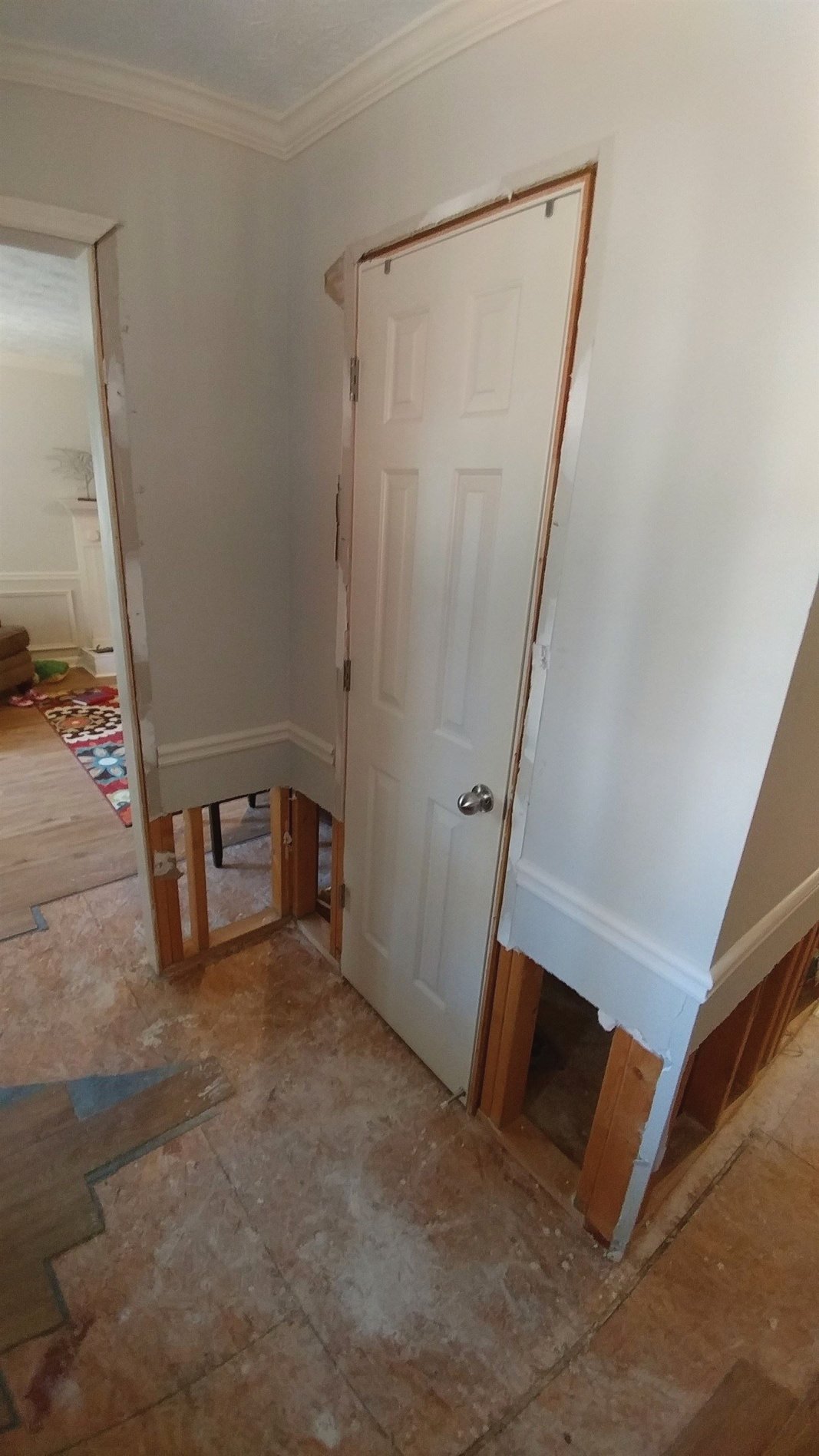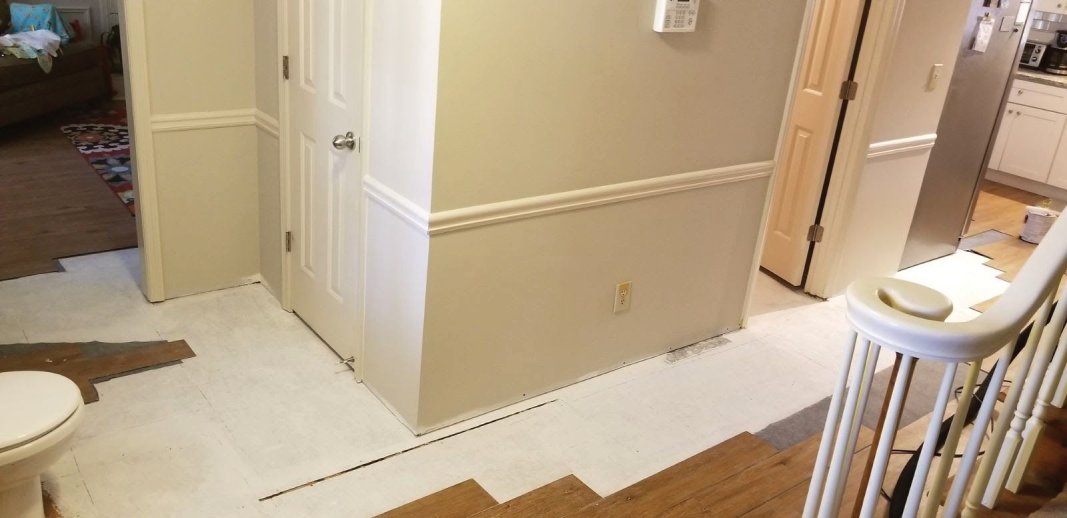 EAST COBB: We appreciate the relationships we have with property managers. We're glad to be there for them and we're glad they're there for us. I think that's called a win-win. 
Unfortunately this issue was a loser for the tenants b/c they were inconvenienced for a couple of weeks waiting for the insurance and everything else to fall in place. 
We installed new drywall and applied mold resistant primer on all the exposed framing and sub-floors as an additional step.
The sewage line backed up and evidently found the toilet as the easiest place to release.  

Some one else showed up to clean the mess, we should up to make the mess look great again. ;)
That's right....great again. 
In addition to drywall we installed new trim, primed and painted things. 
We do floors but they had selected floor installers before we came to the scene. 
ALPHARETTA, GA
We want to thank who ever created Nextdoor. :)
The new owners needed this big room turned into a bedroom. The entrance door is on the left.
We obliged and closed it in for them. 
The entrance door in the far right but dead center is the thickness of the wall. We did NOT want to close in a thick wall and leave bunch of dead-space. 
We closed in the room and made a closet. 
And turned that thick wall on the left into a beautiful book shelf!!
From a different view...the thick wall. 
The room...
We really were glad to leverage that wall space. Turns out the homeowner loves to read and now has a place for all her books!!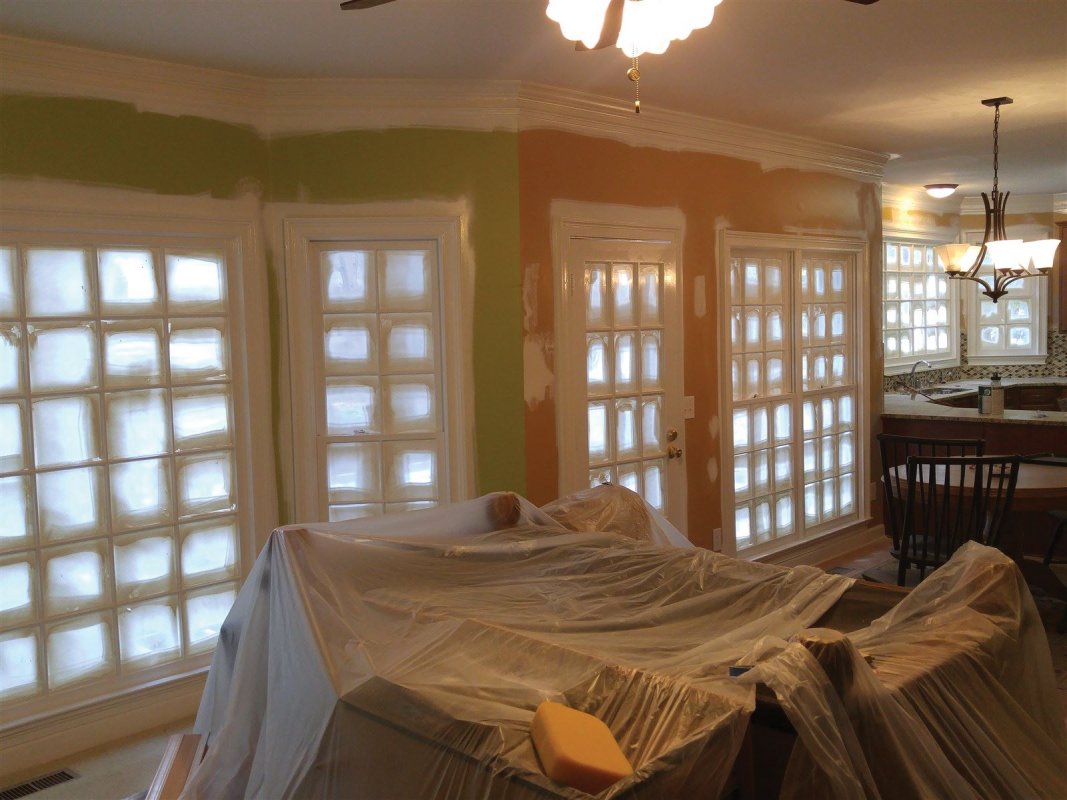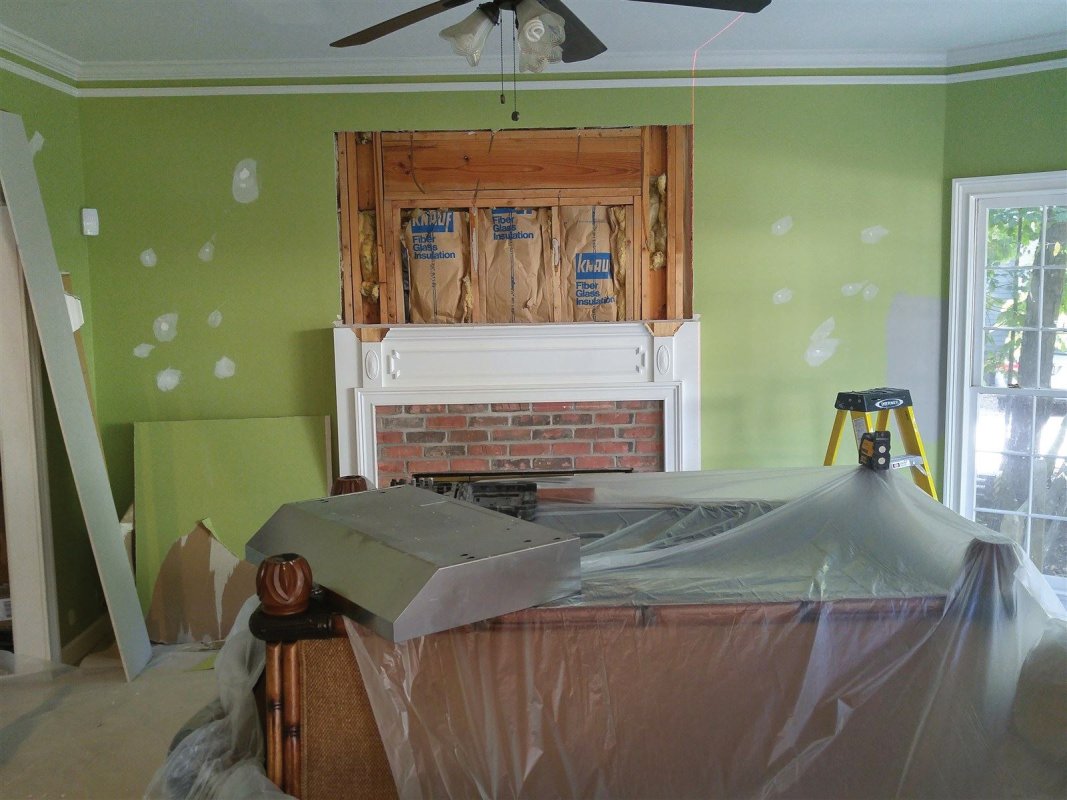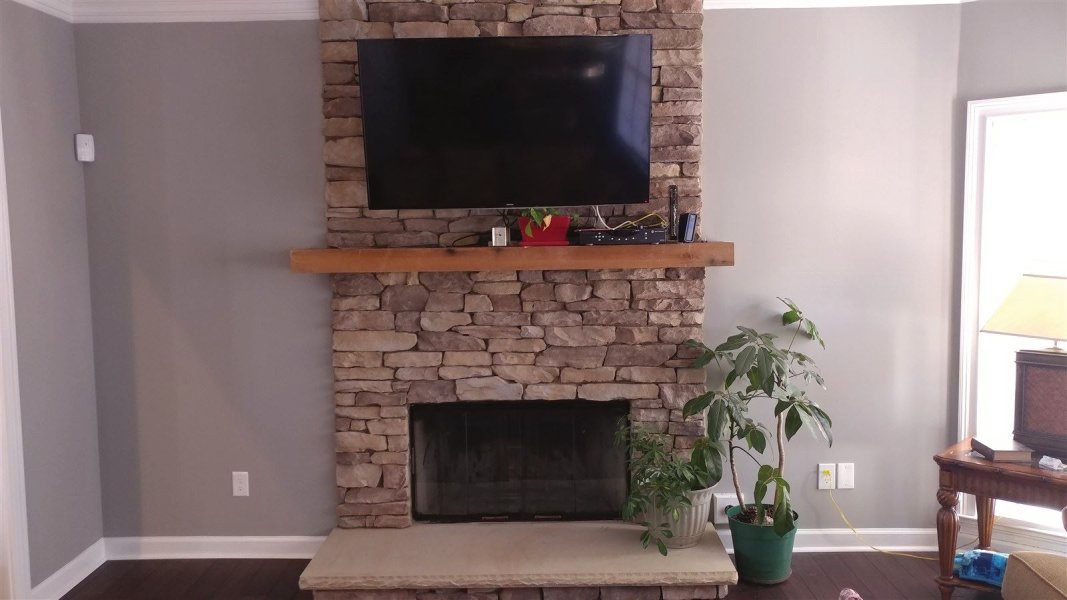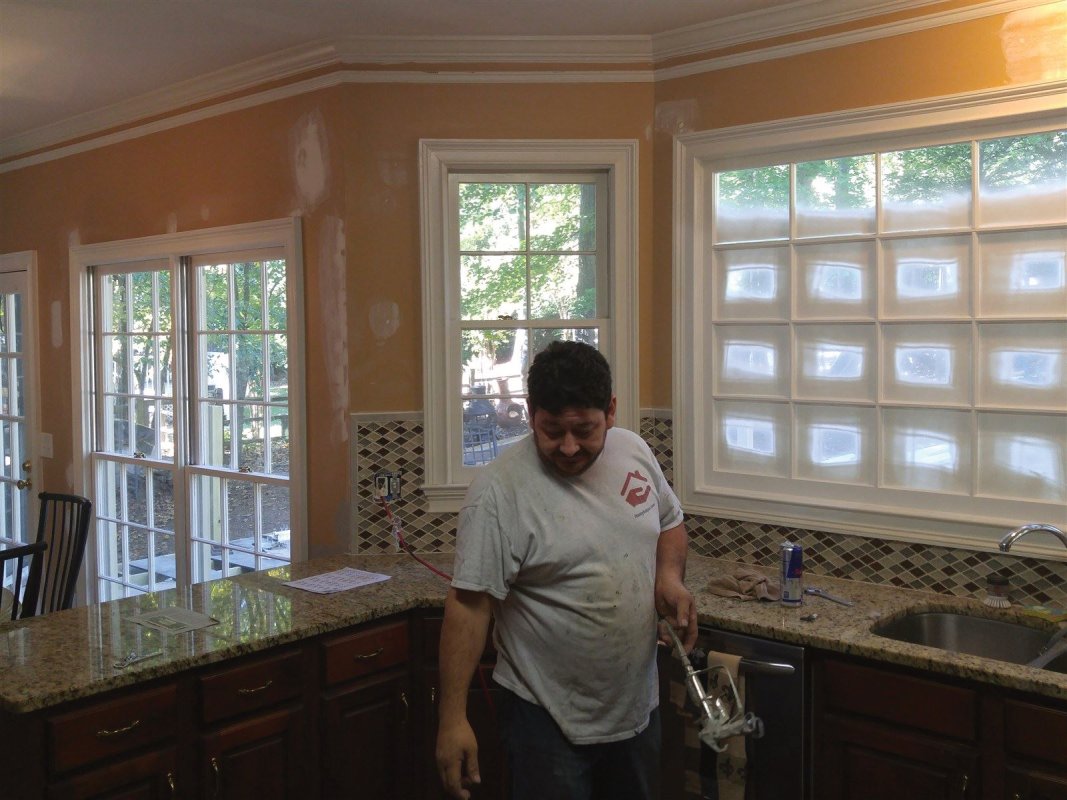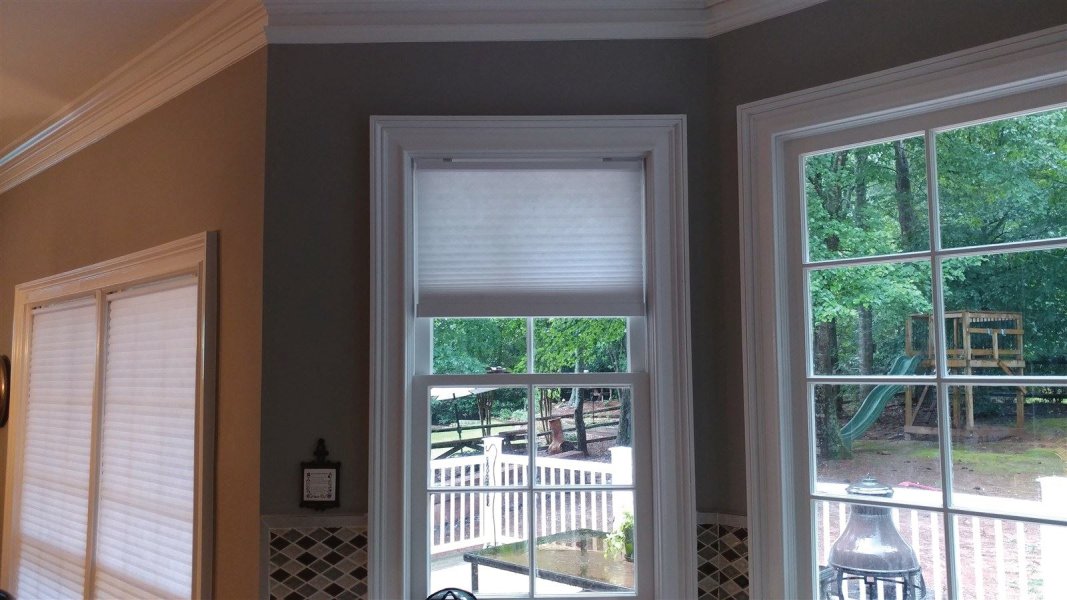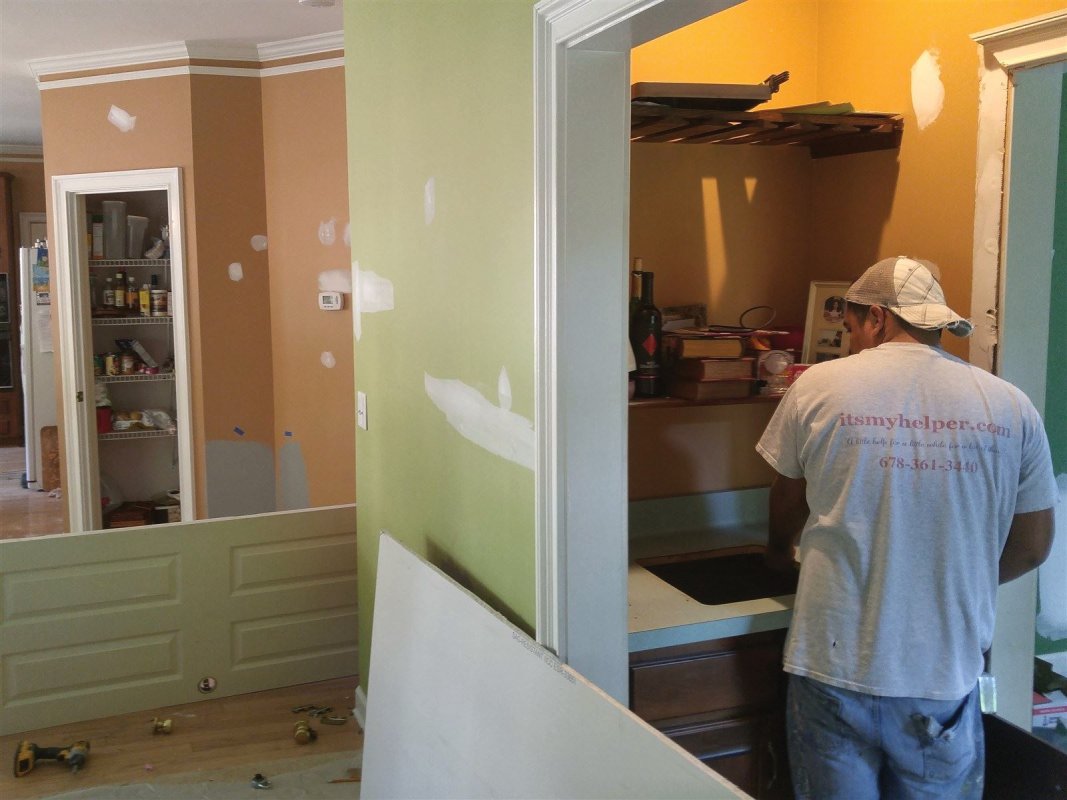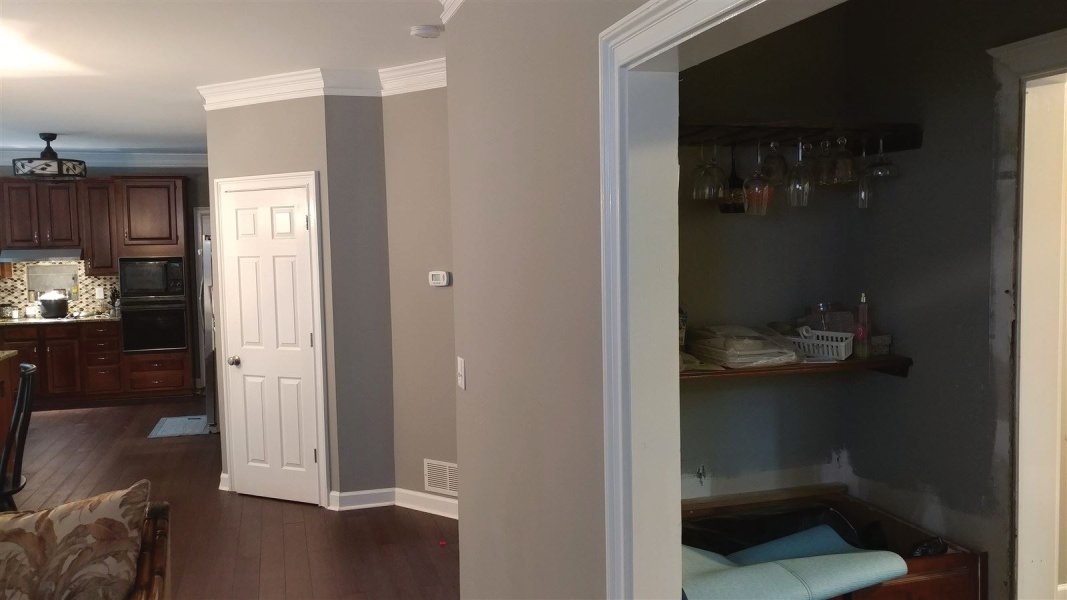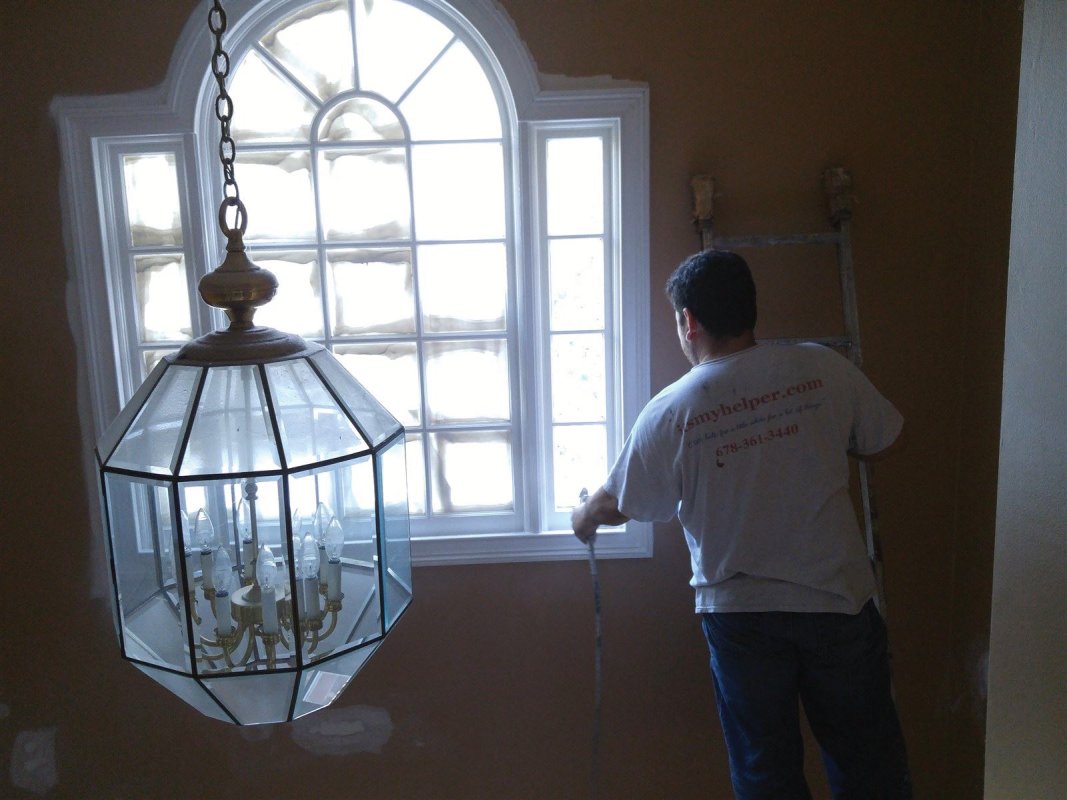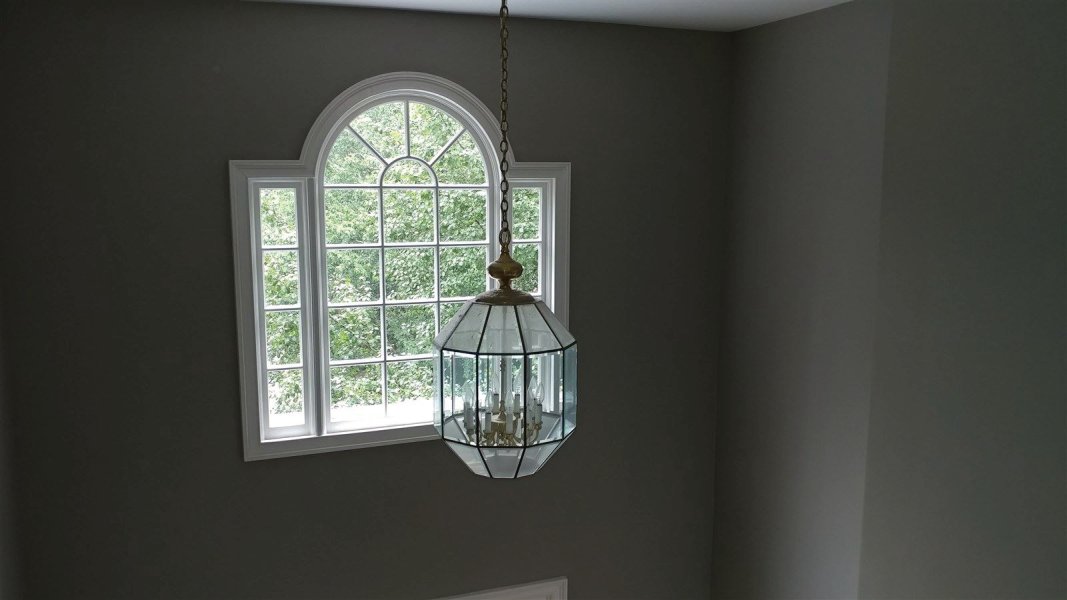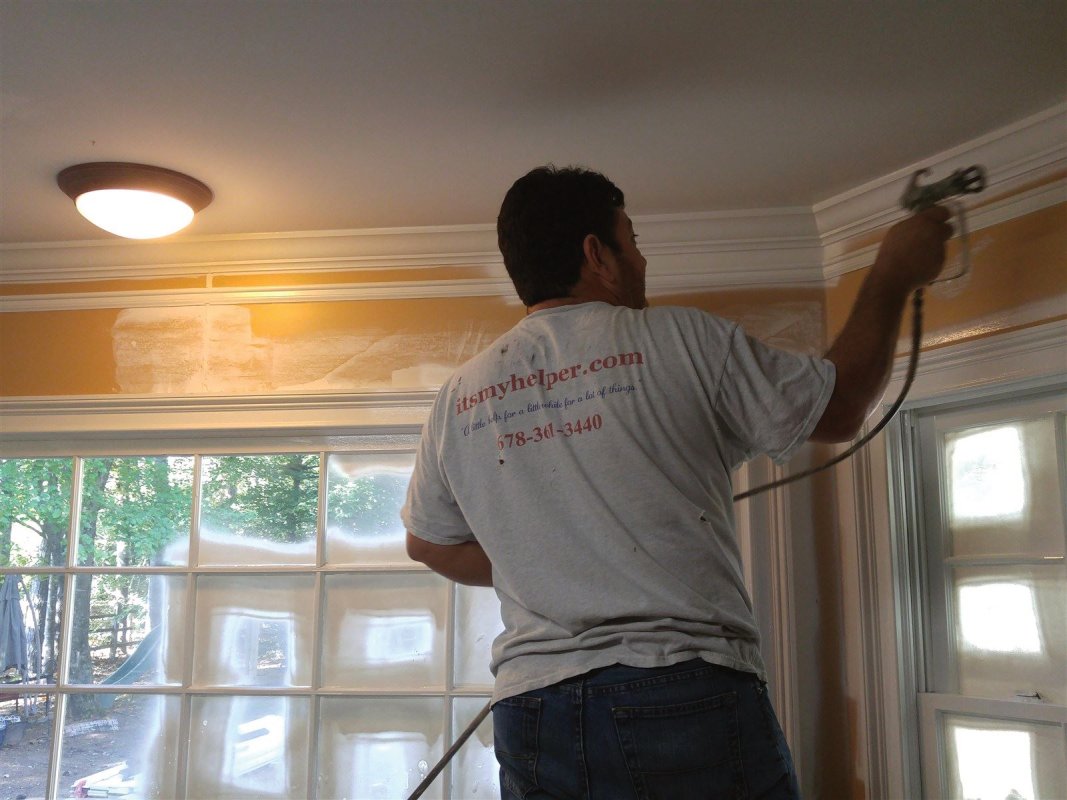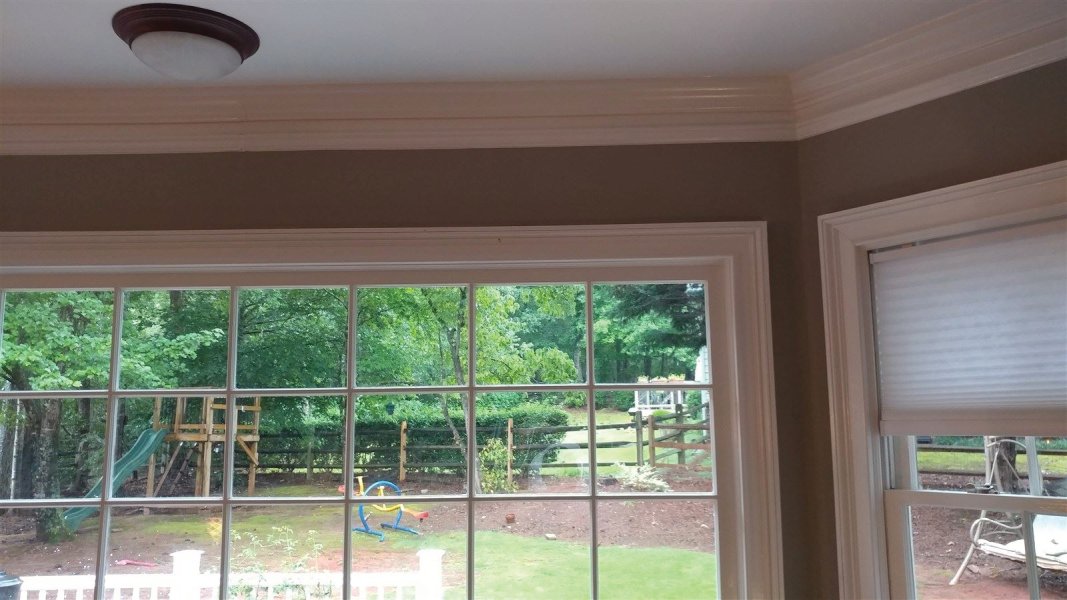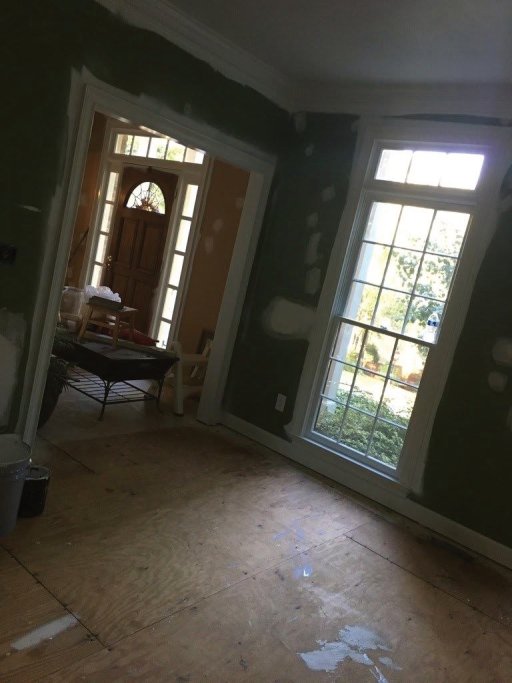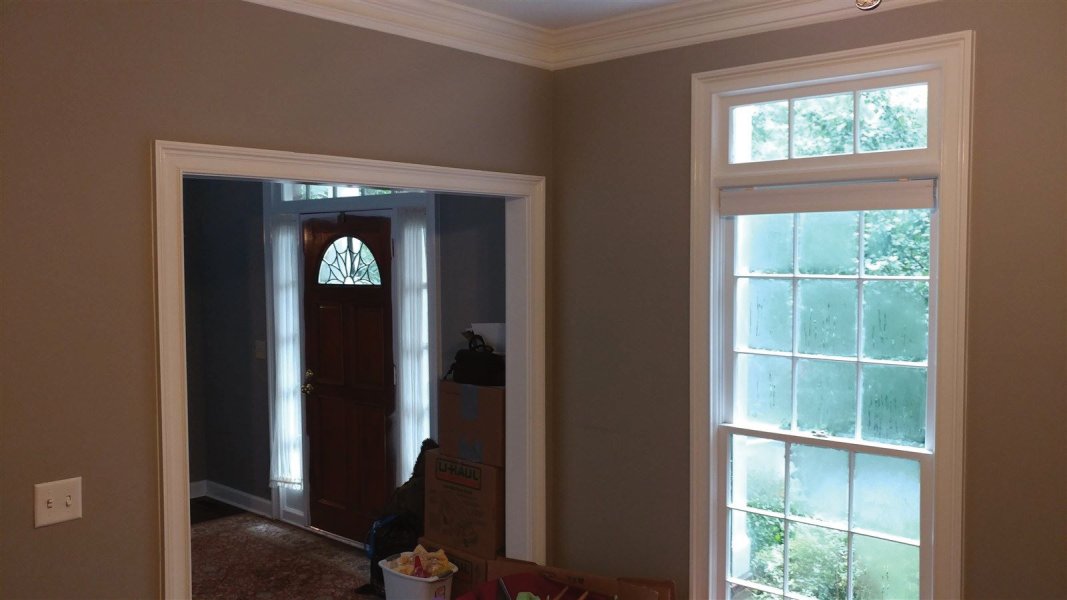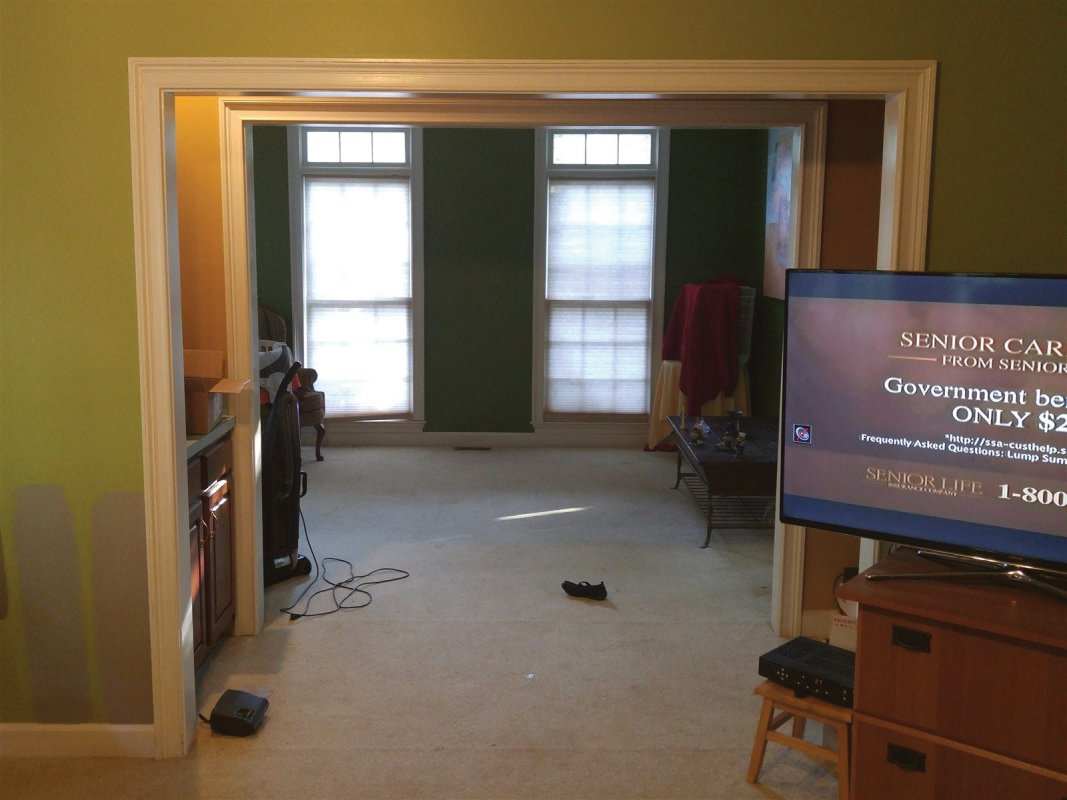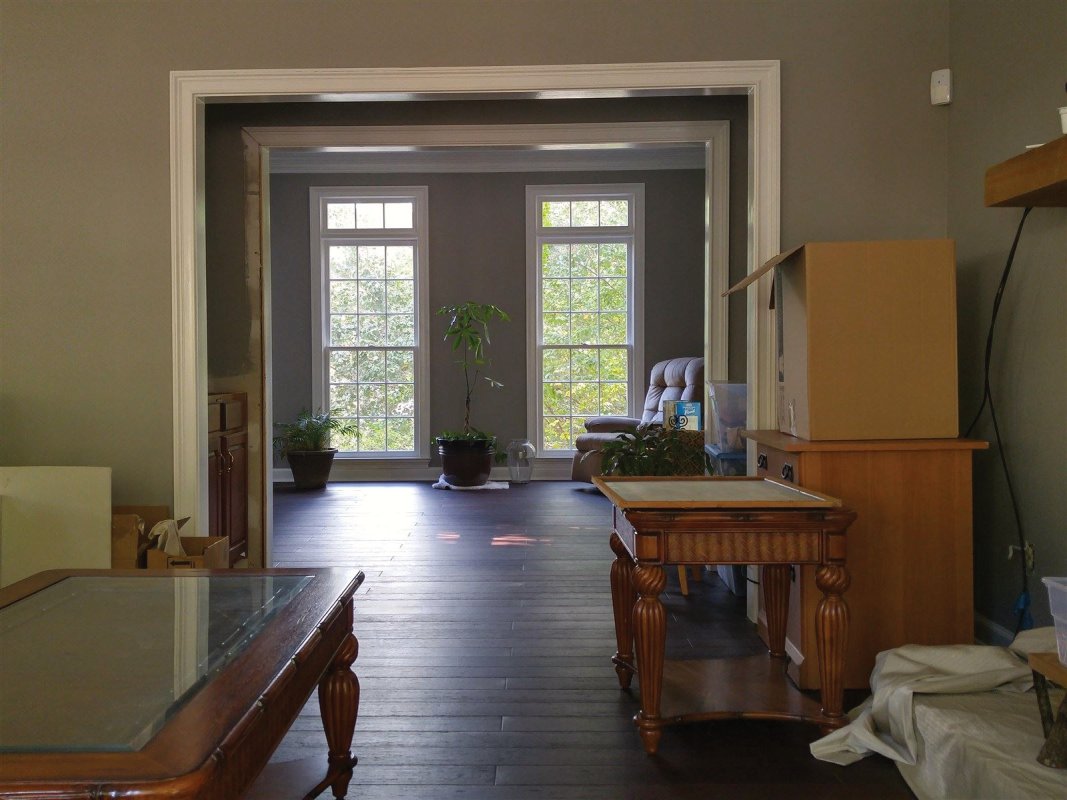 ALPHARETTA: Si way....we did some serious painting in this house. The homeowners wanted all the trim sprayed because it leaves an awesome finish. Especially when using
ProClassic Trim Paint
from Sherwin-Williams and that's exactly what we did. 
Among many things we also installed a recessed mounted TV outlet equipped with a power surge and tore down the existing mantle. 
And here you have it!! Yes, we did the stone work as well. 
Spray painting an occupied home is cumbersome but it can get done. The results are fantastic. 
The pictures don't do the work too much justice but as you can see it looks real nice. 
We repaired/touched up everywhere just about. 
The clients did a a great job selecting
Dorian Gray
(they used a flat washable premium paint from Sherwin Williams called
Duration.)
Getting busy....
Looking good.....
We have to use a small tip sprayer to focus on the trim and to not waste the paint. ProClassic premium grade paint from Sherwin-Williams. 
The window cleaning took a little over day alone.  
We did the floors too but this post is all about the paint job.....
Duration paint goes on sooooo smooth and looks great when it dries. Did I mention it's a flat WASHABLE paint? 
                    Before
After
ALPHARETTA: It feels sooo good to be referred to friends and family, it really means a lot to us. 
This new homeowner was referred to us by clients we did work for almost 12 months prior & we appreciate being considered. 
On the left is our lead, Jose and Raul.
As you can see to the right, this house had walls and walls of wallpaper that unfortunately sucks up a lot of time.
<--These next three pics are one view of the master bedroom. It had two separate closets with glass bi-fold doors and a dust collector on top of the closet (notice the roof line?)
<--We closed the roof line and a closet door. We also had to prime the walls for the new color because the green was too strong/dark of a color. 
<---What a difference huh? 
The old master bath worked but it was just too dated. 
We do a lot of drywall work and here we are making things smooth again.
It's all in the details. 
The master bedroom and bath from a different view 
Wonder-Twins Power activate!!
BAM!!
Yes, our homeowner has a lot of shoes. :) 
Check out the walls, corner cabinet and counter top wall
All gone....homeowner wanted a pantry in lieu of what was there.
Bam!!!!
The Old
The Transition
The Almost
The Bam!!!
We're past the first phase on this pic
Something new? Recessed lighting didn't exist prior
The finished product being lived in. 
We tore down stuff, painted, installed engineered flooring, a little floor, made closets bigger, and more.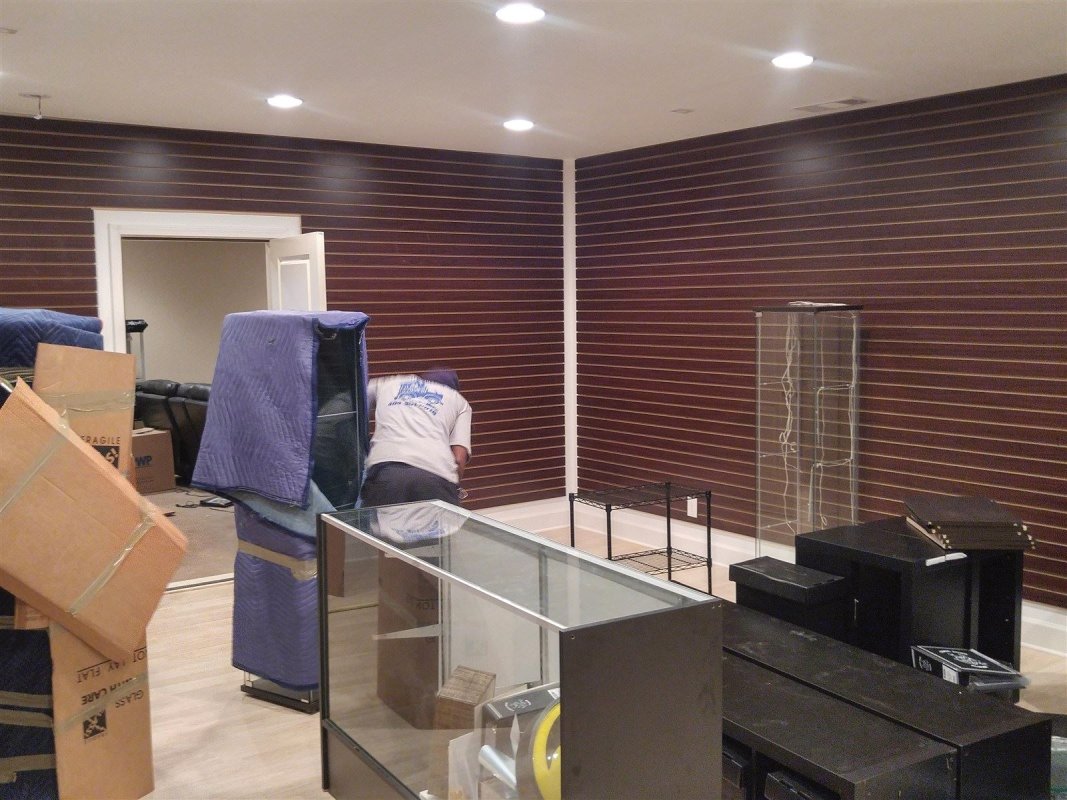 MILTON: We helped our clients get their home ready for the market and here we are helping them with their new home. 
Beautiful home upstairs but an unfinished basement. We sealed all the basement walls, all the framing, all the insulation, all the drywall, all the priming & painting. We then installed all the slat boards (the brown finish walls). 
Scroll down - there are plenty of pics
We purchased all materials (excluding the slat boards) from Home Depot.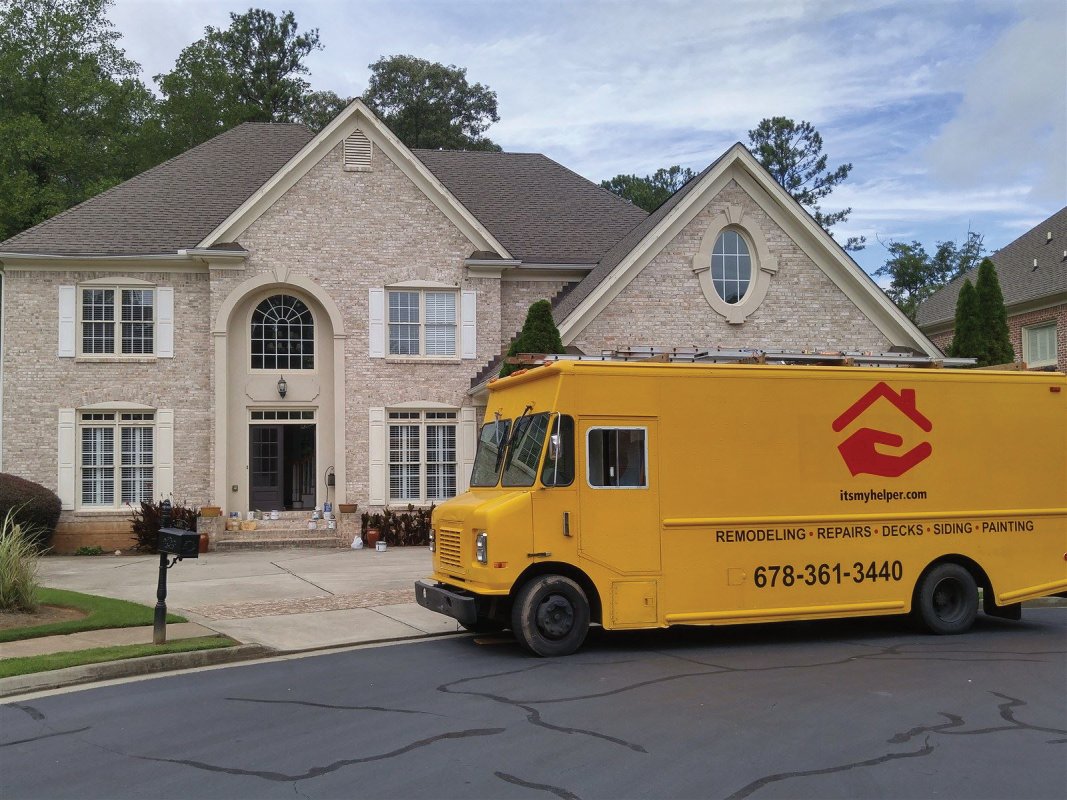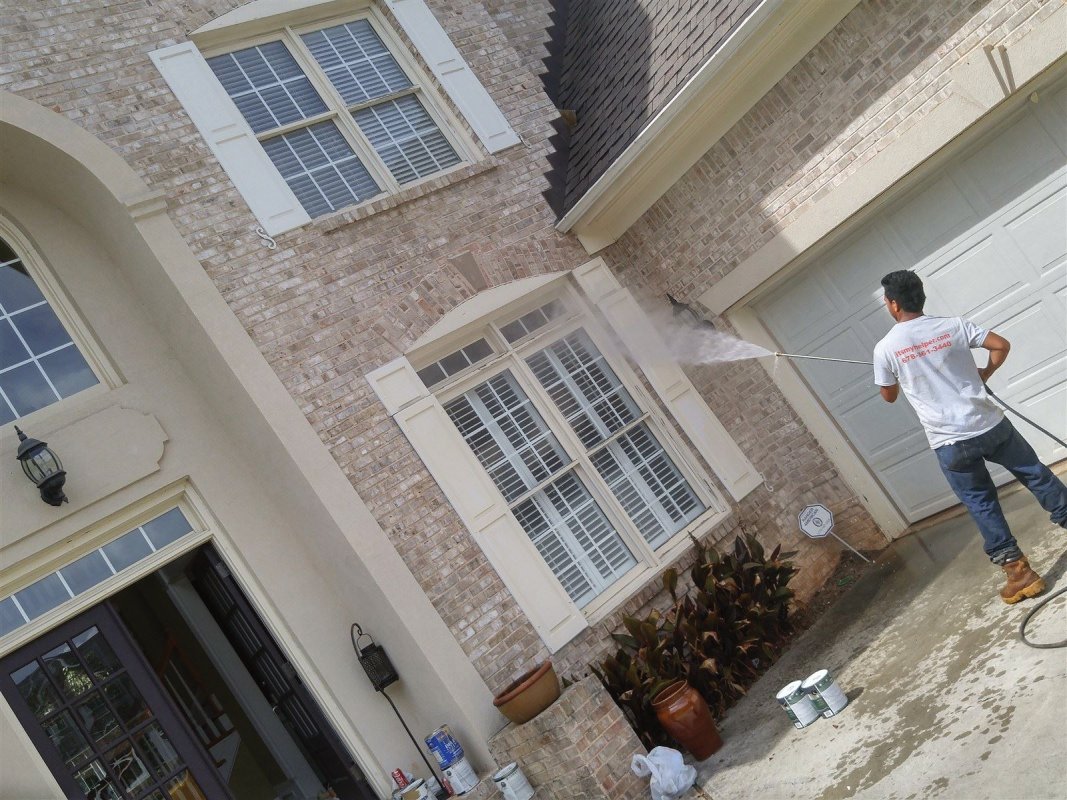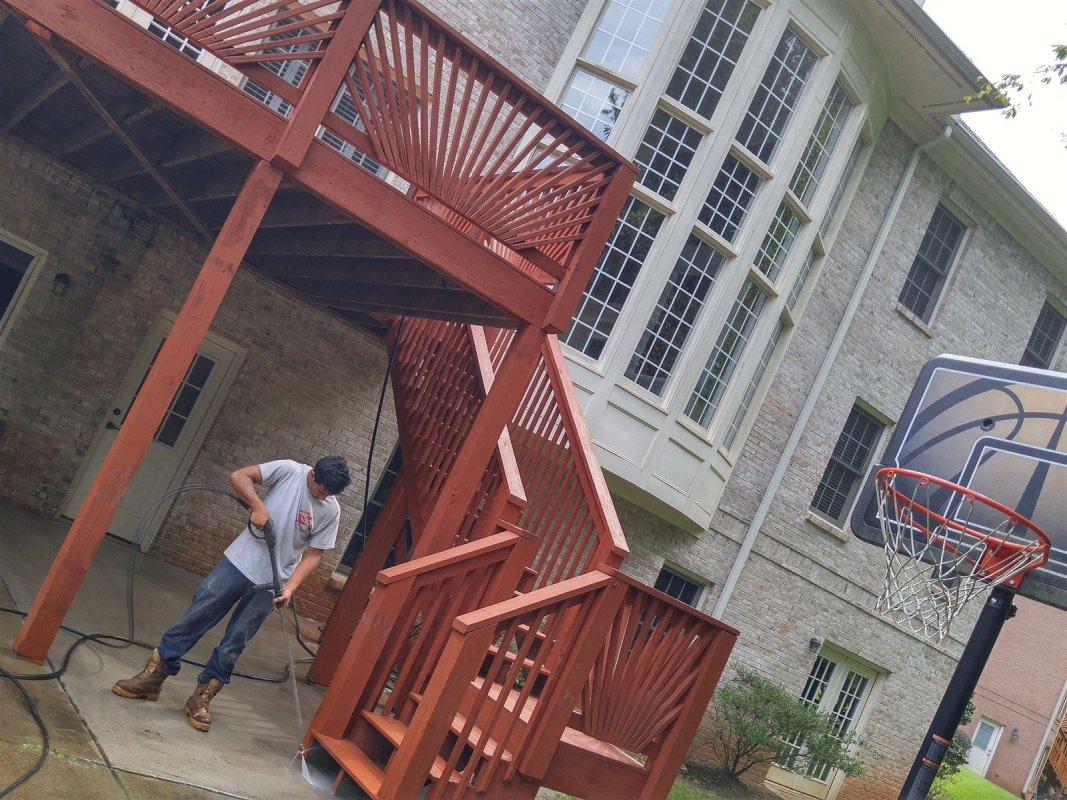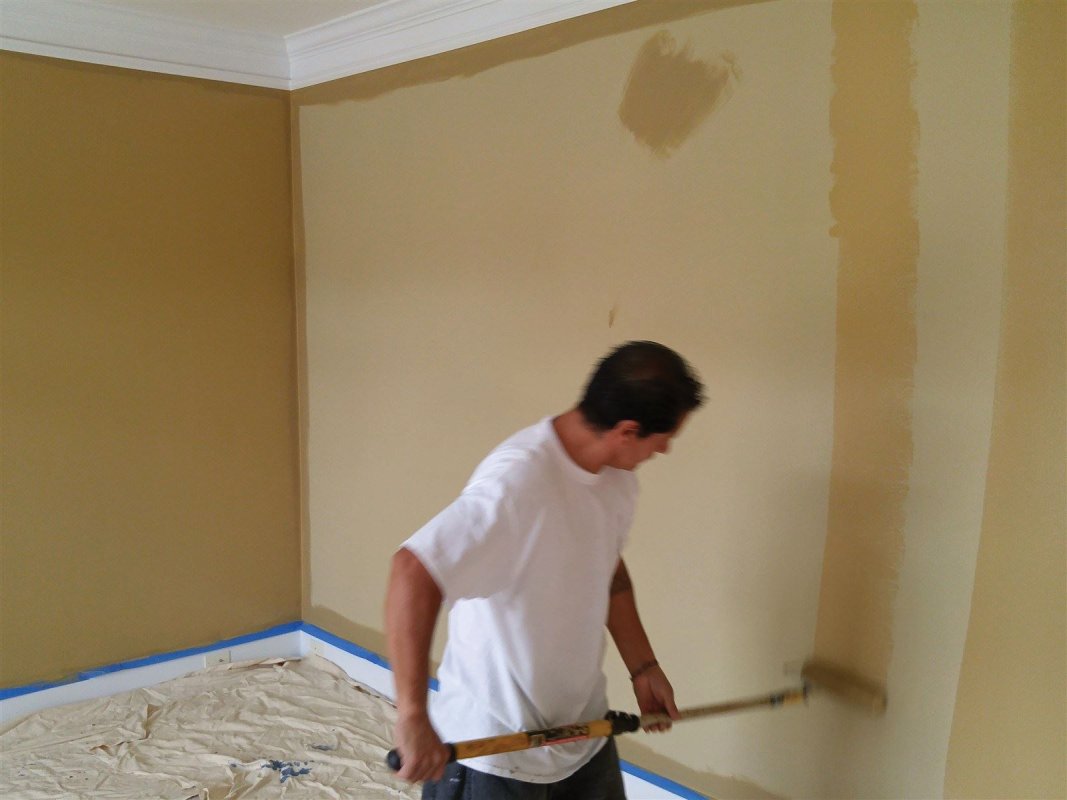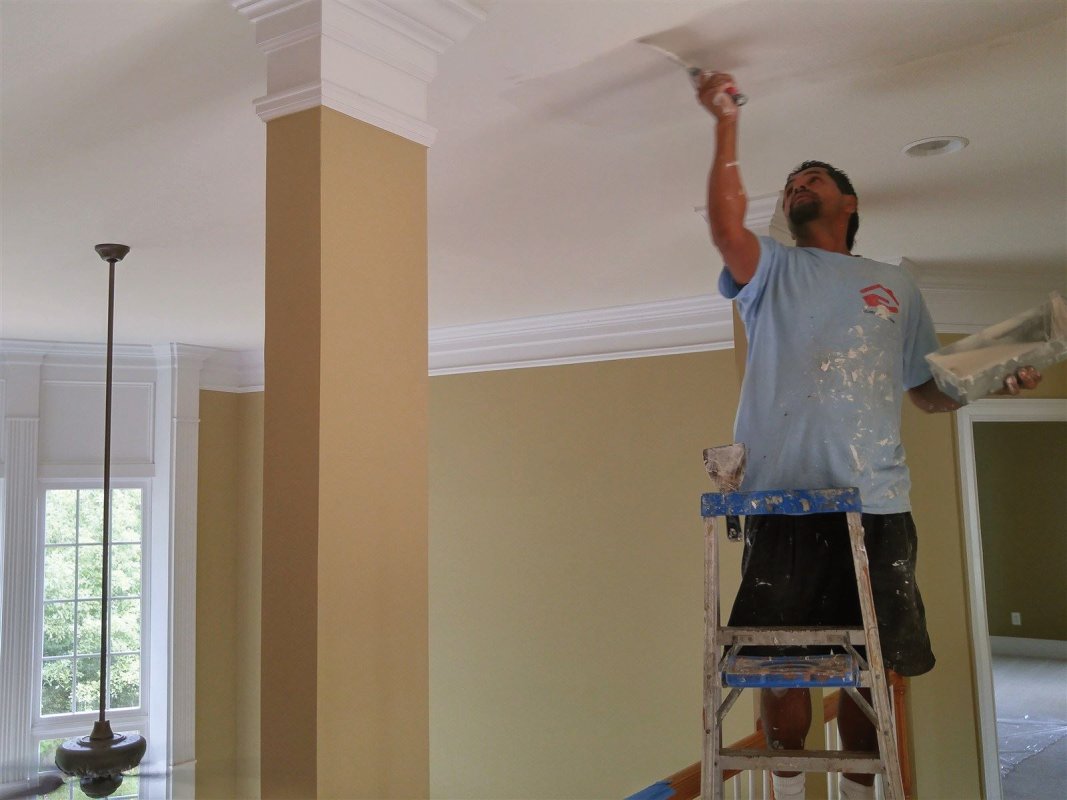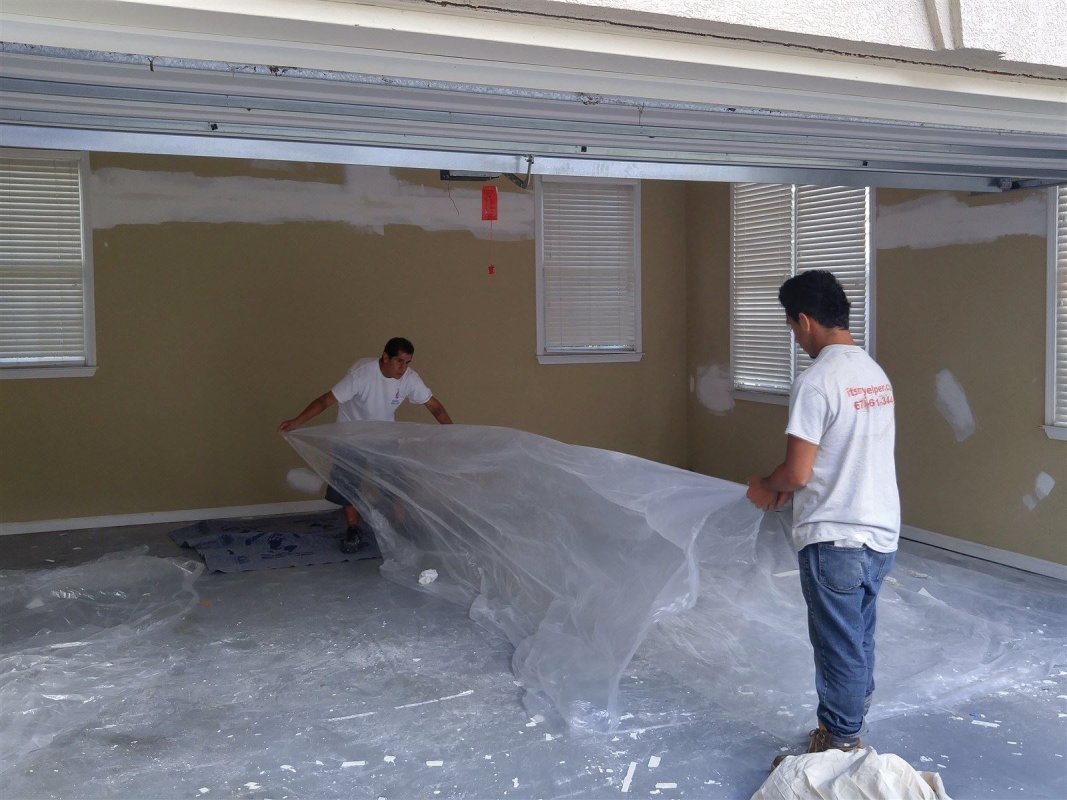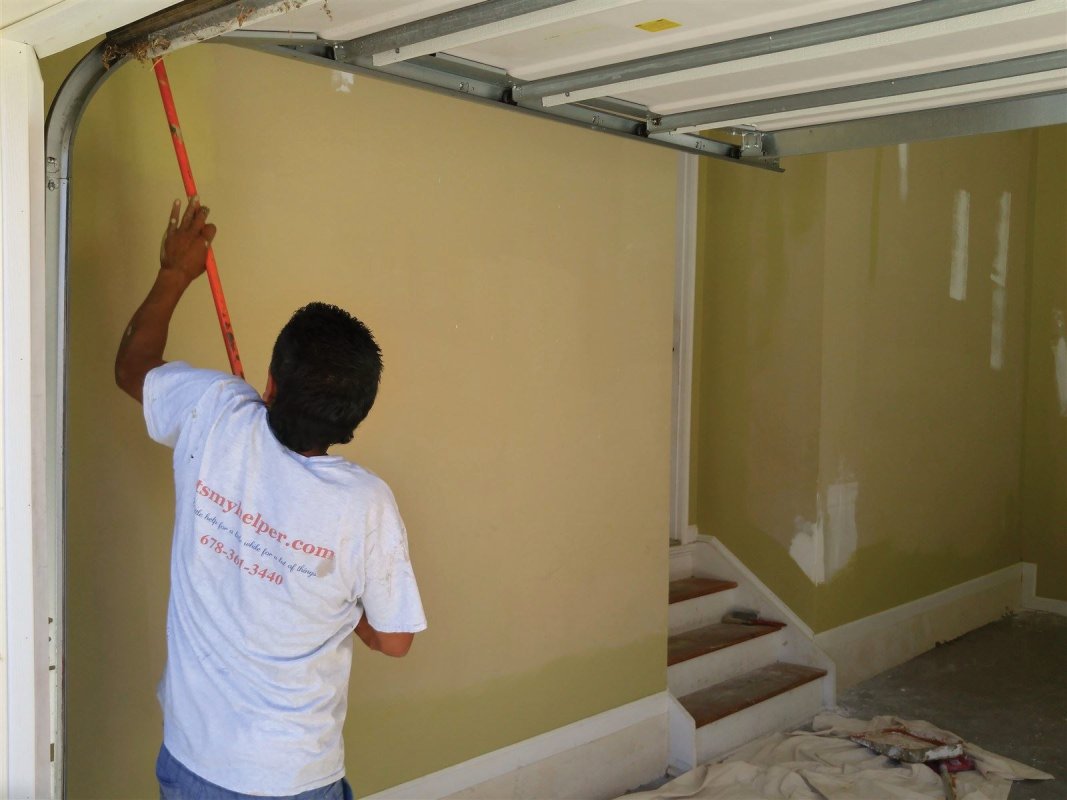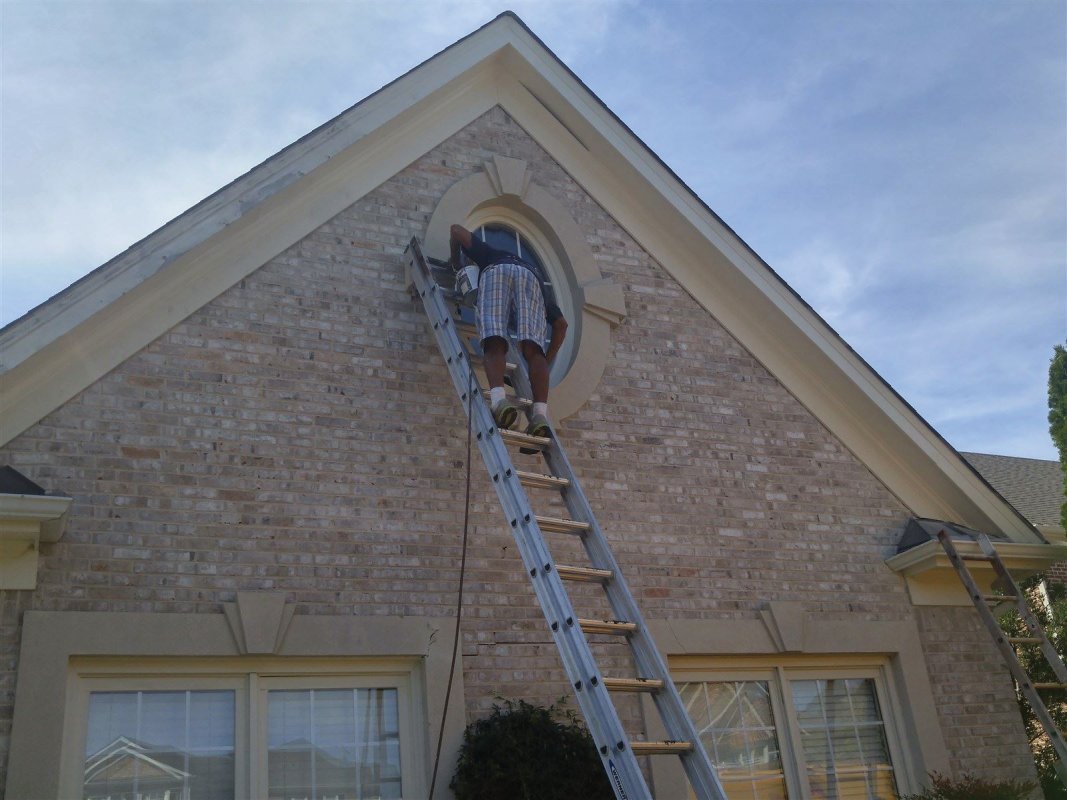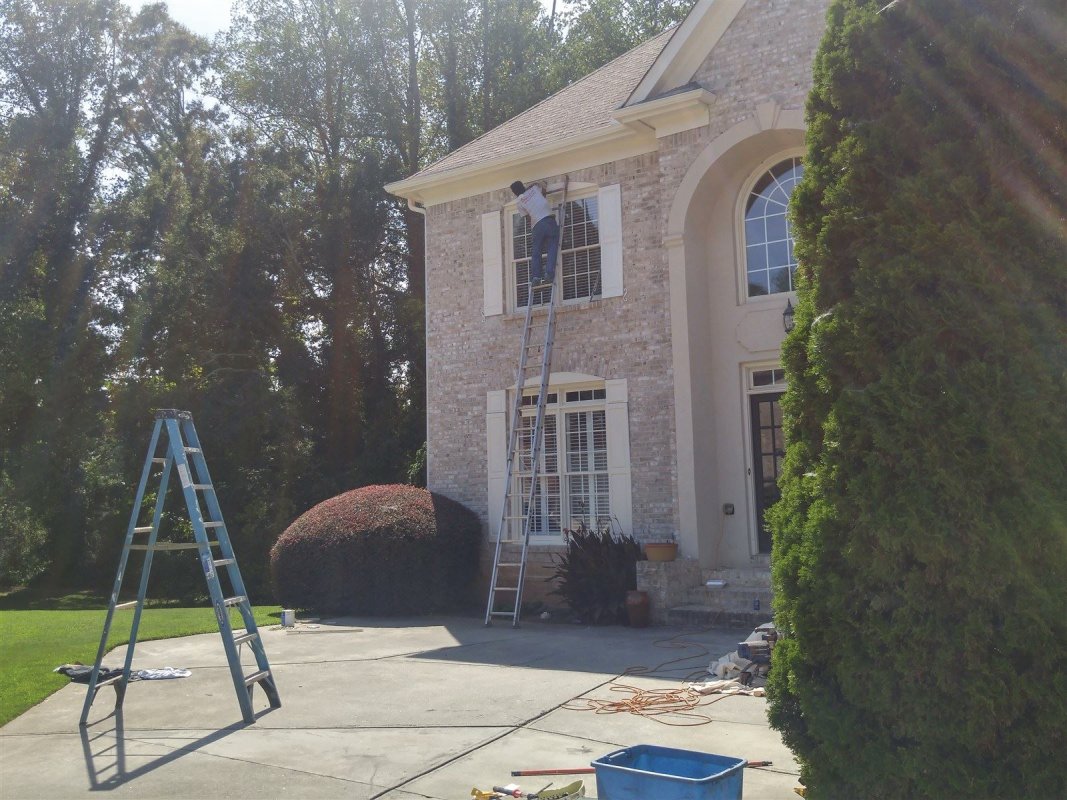 We did some work for the homeowners a couple of years ago and were glad to help them with their listing preparation needs. 
We did some pressure washing...
...both front and back...
Painted some rooms....
....repaired some drywall...
....lots of work in the garage....
...and painted it as well....
...as well as exterior stucco repairs and paint
....need help? Please contact us.
We were impressed with the homeowners father and the framing and structural work he did. He moved load bearing walls and inserted beams, he framed out the basement walls and more. BUT, he didn't want to mess with the drywall. :) He probably was very capable but it really was too much drywall for one person. 
Scroll down to see the before and after pics. We left it "paint ready" - includes a smooth finish and primed.
We were very fortunate to have been selected to come in and bring our clients condo back to where it was before the water lines busted back in February (insurance claim). What did we do? 
Removed two layers of wallpaper, repaired the drywall, and painted (we're very very good at drywall). 
What else? (scroll down)
We installed new R24 insulation on this exterior wall and installed new drywall. What else? (scroll down some more)
A new kitchen! (sort of). Actually we insulated the pipes to help prevent future issues and added 24 insulation as well. We also installed two (2) 5/8 sections drywall around the perimeter. Why? Code requires this due the walls being adjacent to the neighbor. Helps fire spreading. 
We fixed some plumbing issues and installed her base cabinets, countertop, and sink. 
What else? (keep scrolling)
New kitchen floor tile!! We installed a decorative - 12" and 18" 
What else? Keep scrolling...
New laminate flooring!!!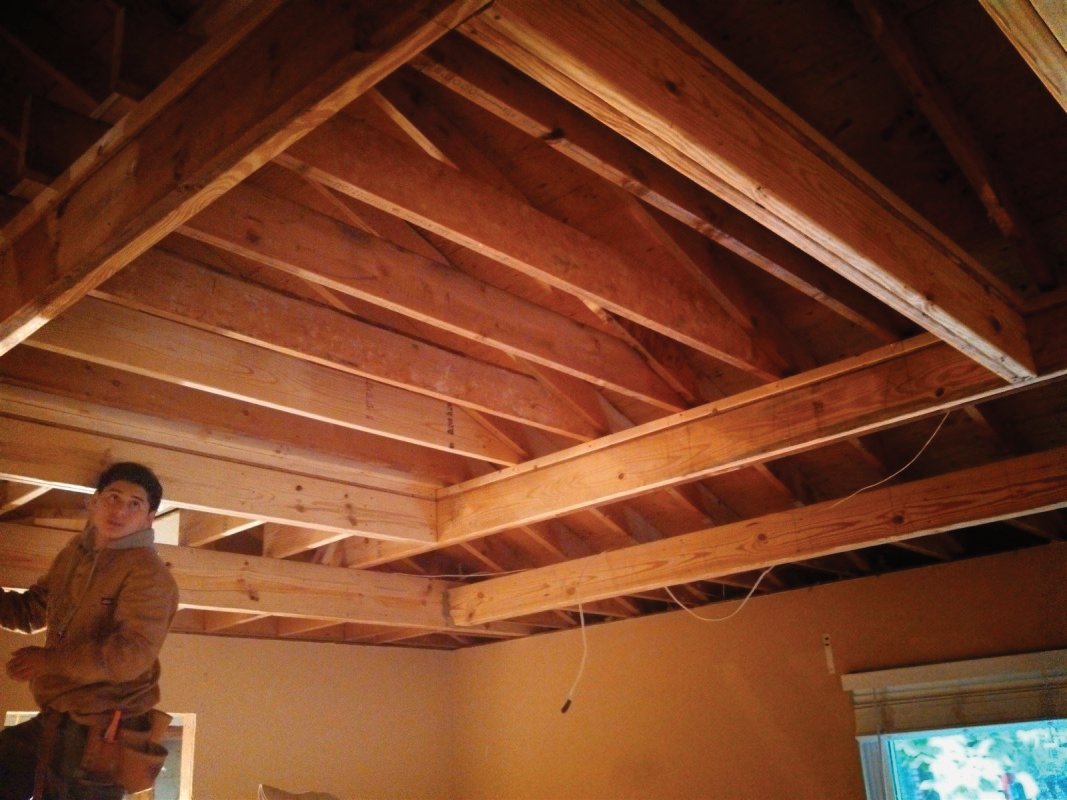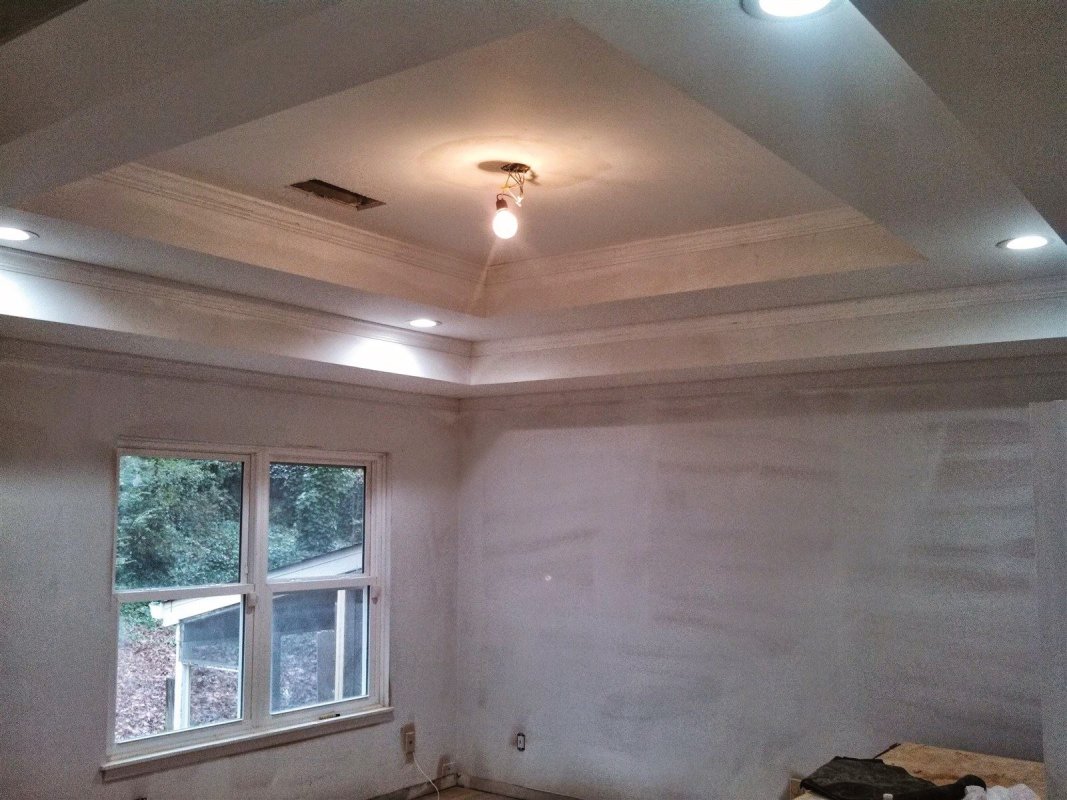 It's true, we have a lot of experience with drywall. From trey ceilings, to vault ceilings, to walls galore we not only hang, tape and mud the drywall, we 're also "finishers" and can leave the drywall 'paint ready' (sanded and primed) and paint it as well. Scroll down to see all the drywall work we did on this house.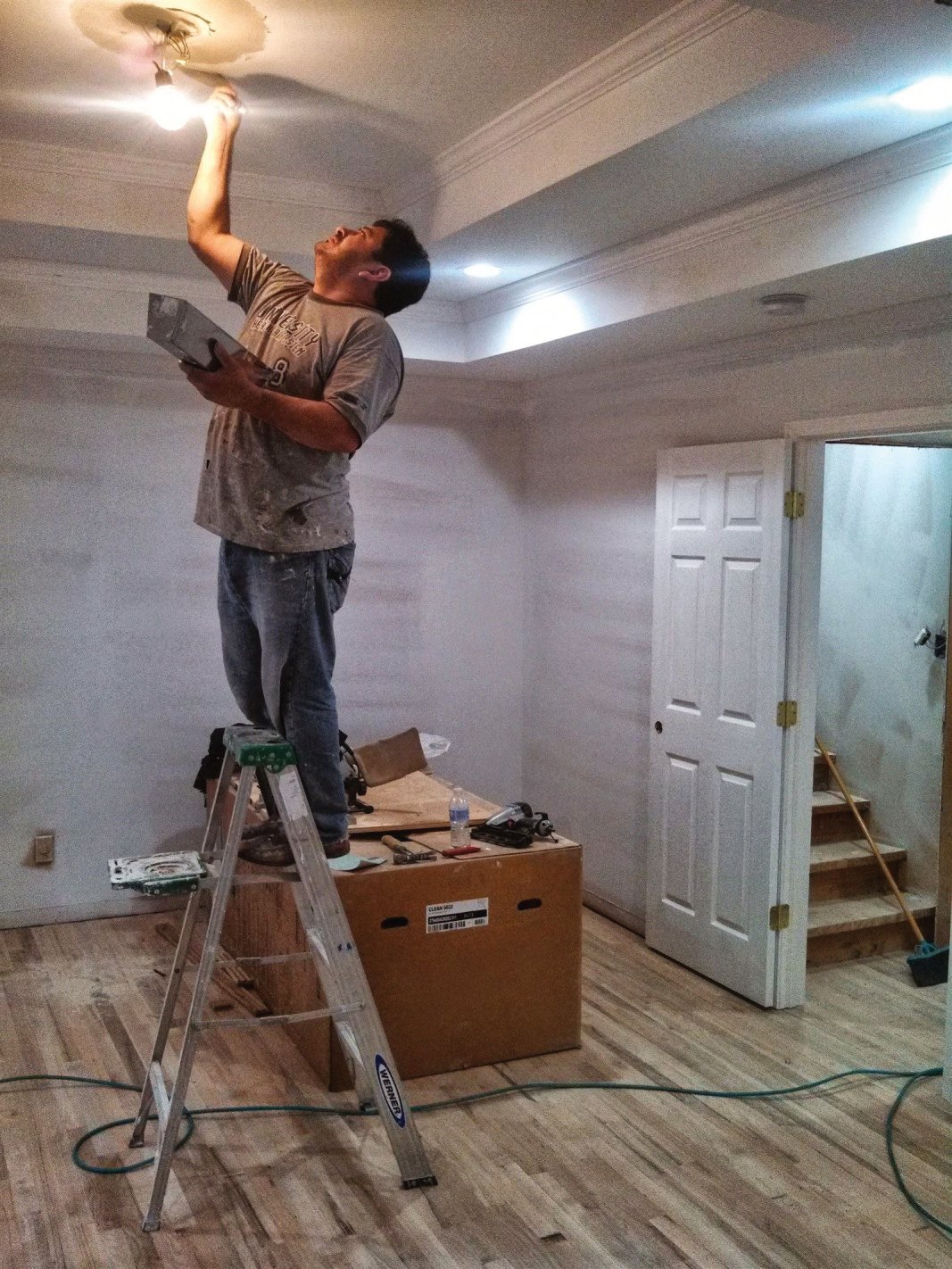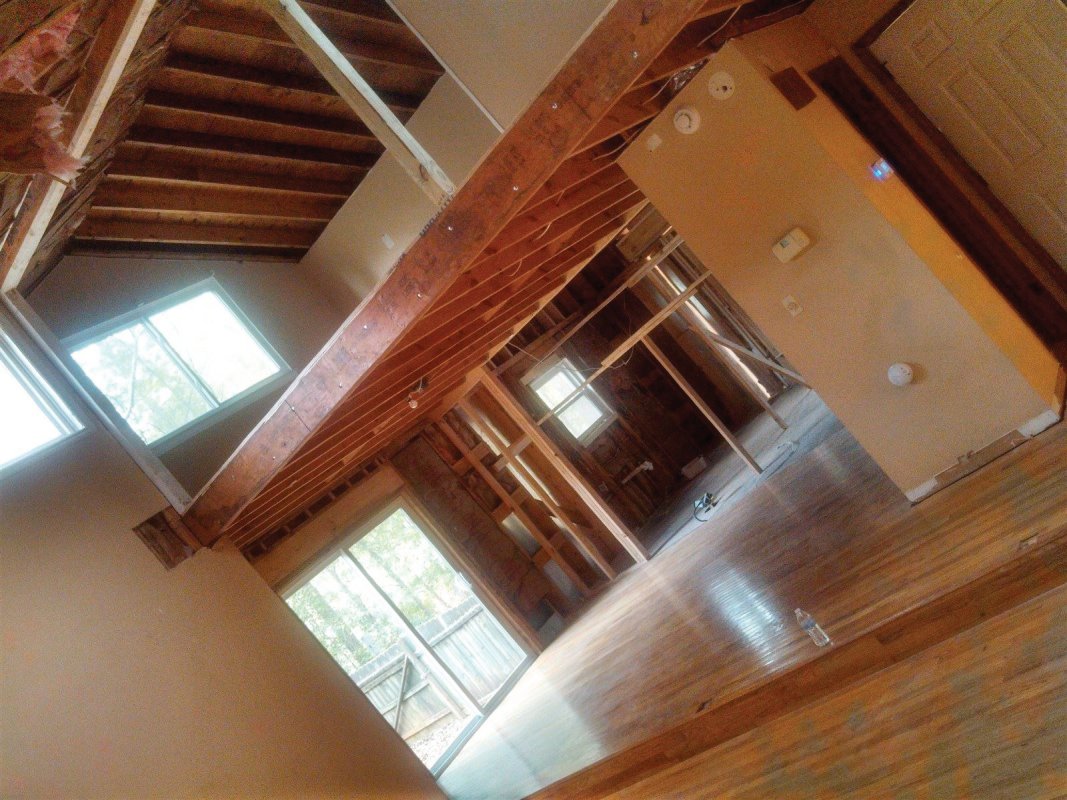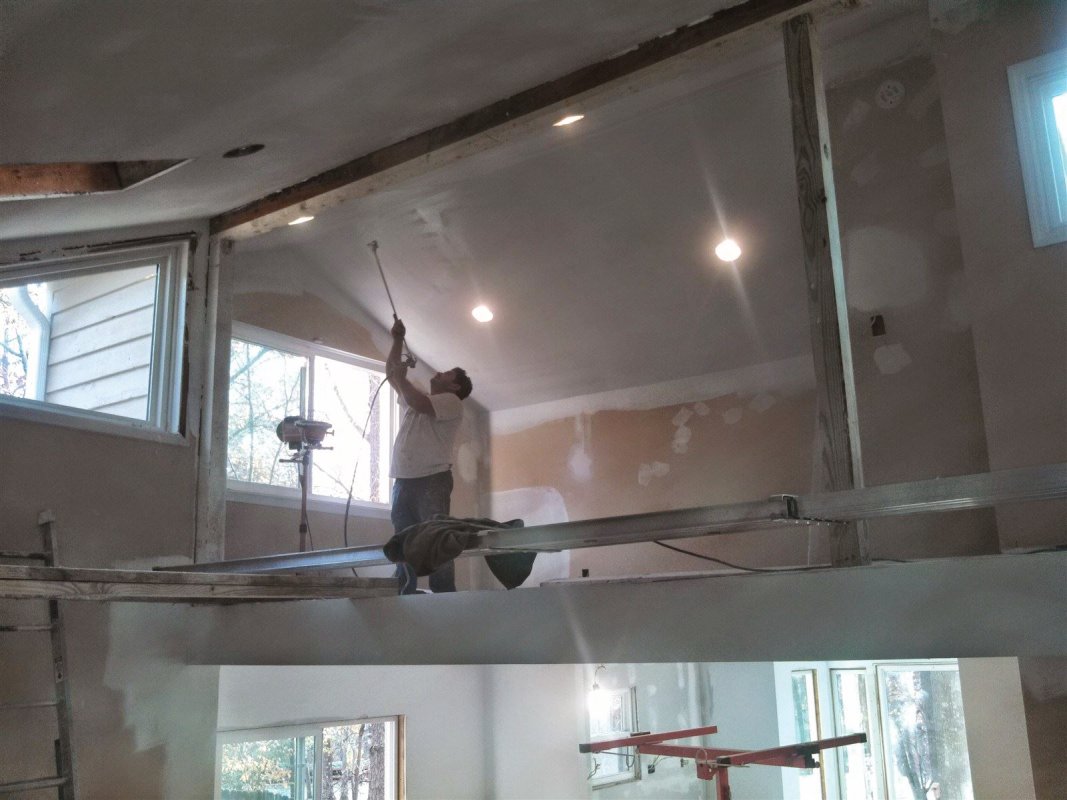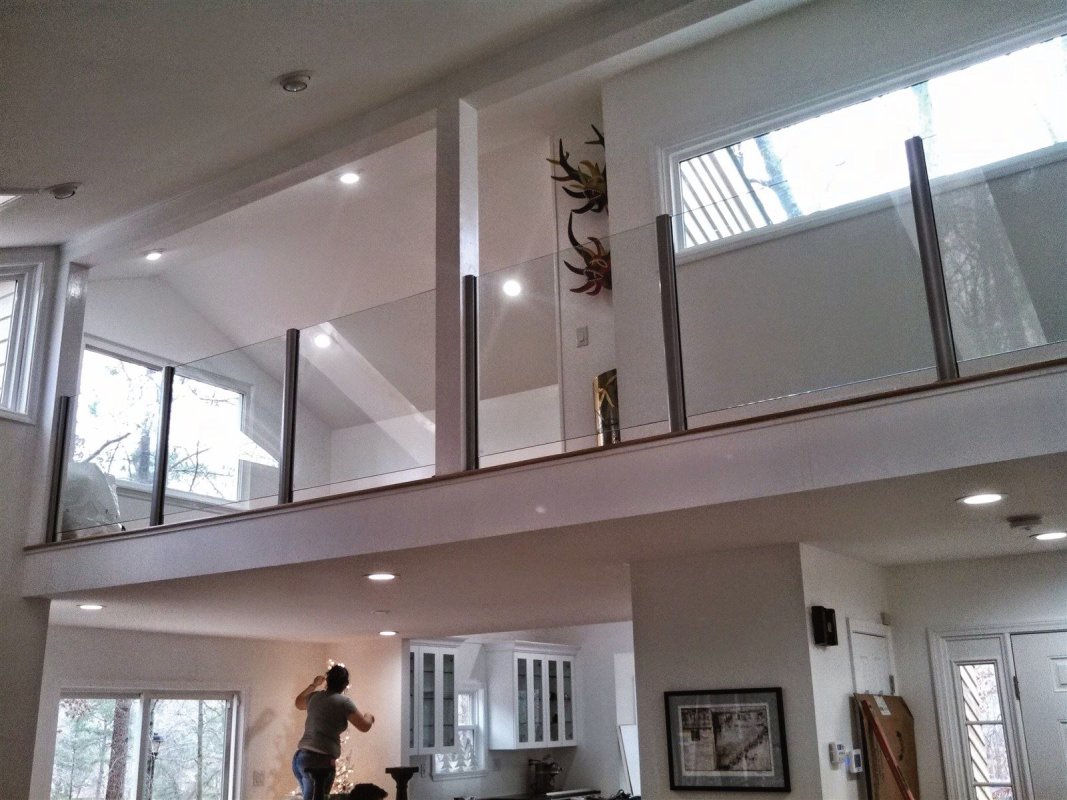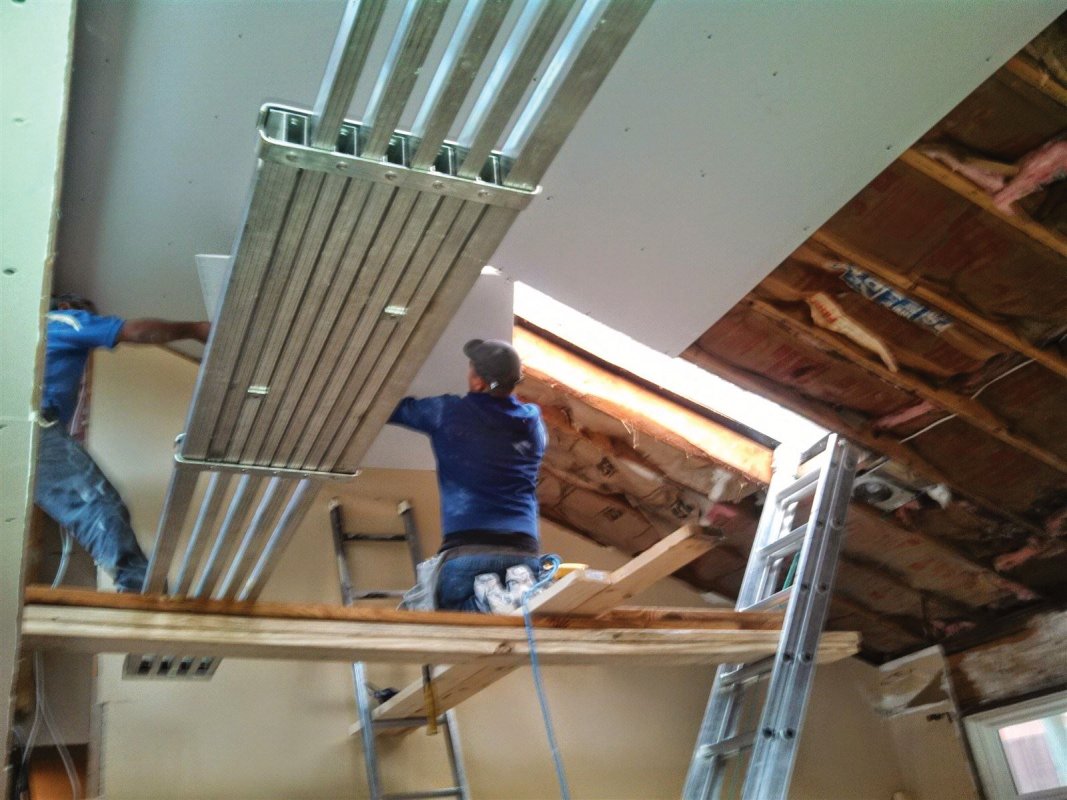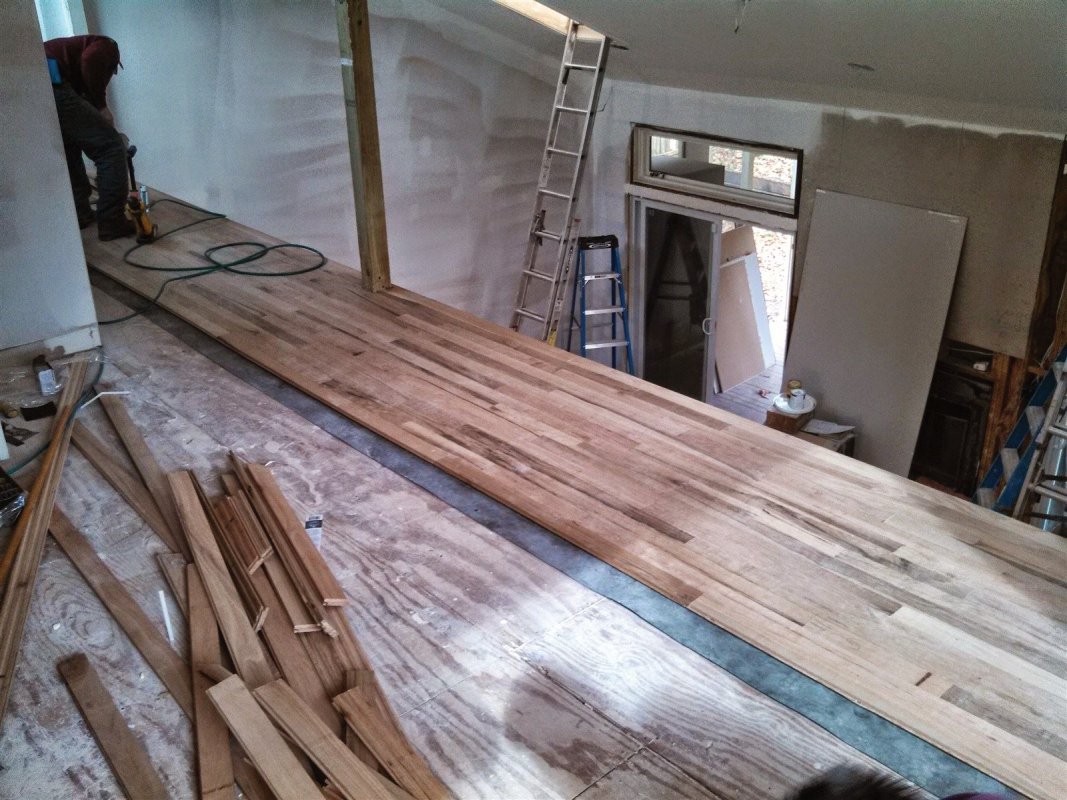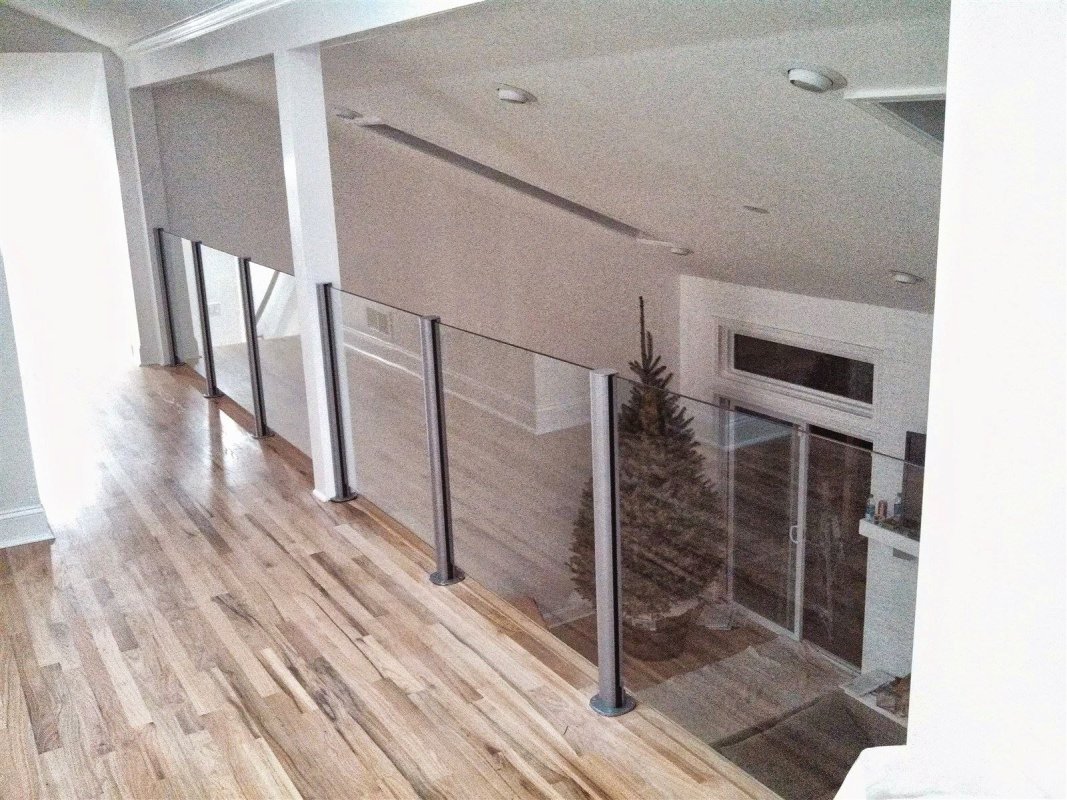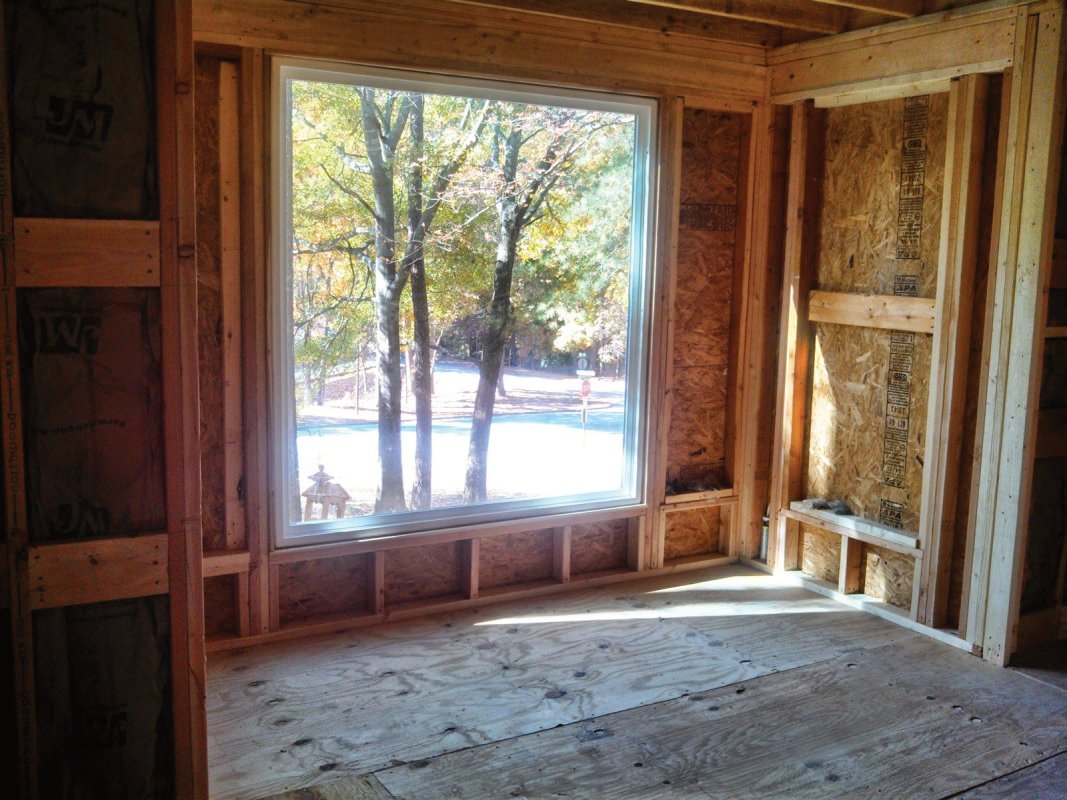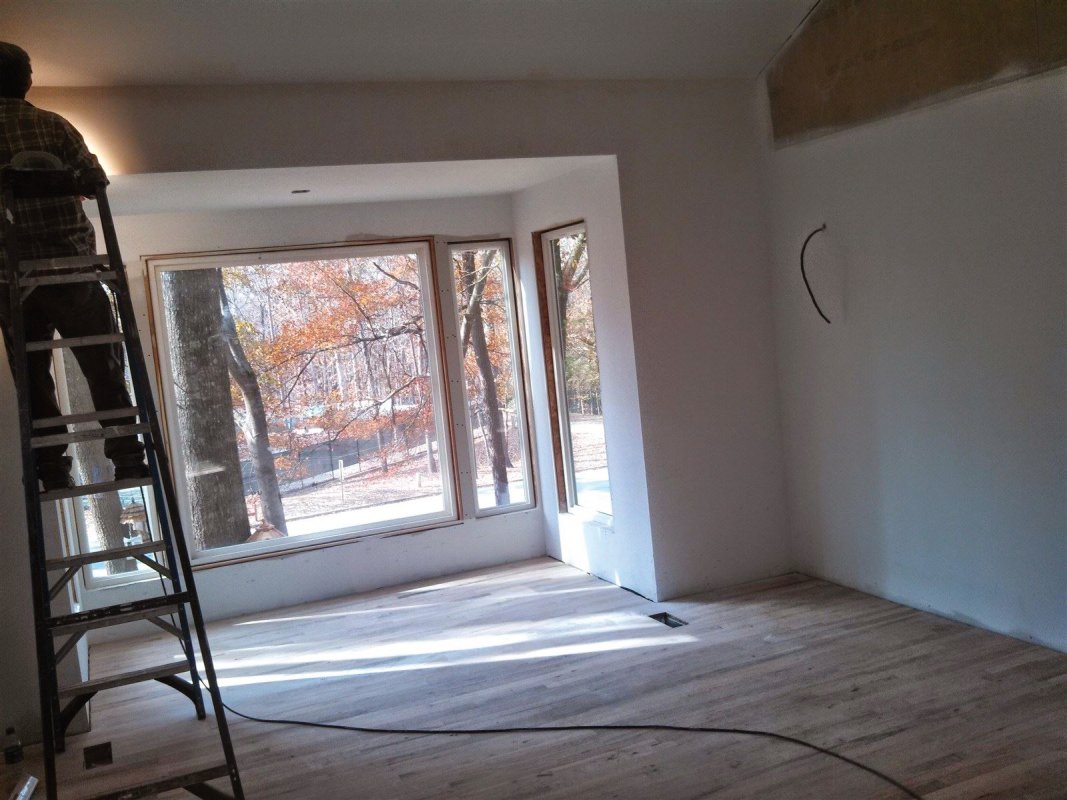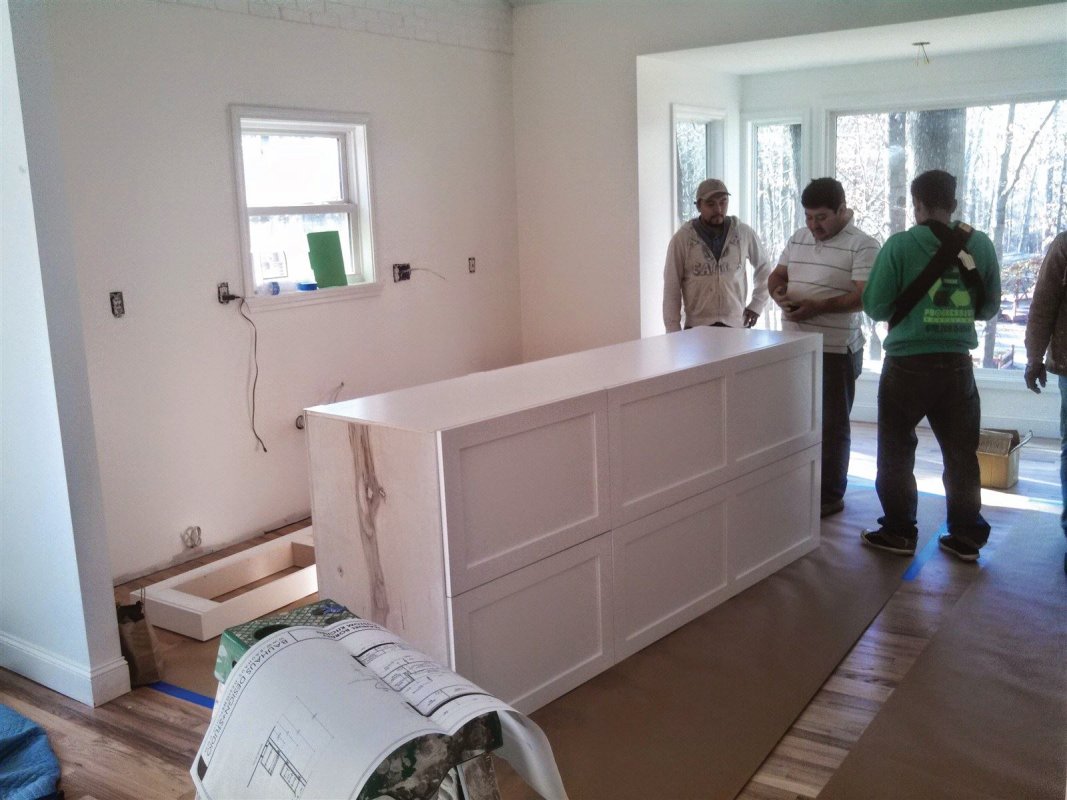 Write your post here.
/